Fort Collins is a lovely city a few miles away from Colorado. It's a vibrant town filled with boutiques, award-winning events, and business and cultural centers. If you're a local or a tourist looking for a place to eat, then check out the 17 Best Sushi Places in Fort Collins, CO.
Jaws Sushi
$$ | (970) 682-2678 | WEBSITE
View this post on Instagram
Suppose you have already experienced eating authentic Japanese cuisine and want to try something unusual. In that case, Jaws Sushi is for you. This quaint sushi place serves unique nigiri and specialty rolls you won't find in other areas.
One of these unique creations is the Salmon L. Jackson roll. It comprises salmon, Japanese mayonnaise, green onion, eel sauce, sriracha, and tempura crunchies.
If you're craving a more traditional fare, you may order sushi such as yellowtail, albacore tuna, mackerel, or seabass. You can try different nigiri and rolls when you order the sushi combo or lunch specials.
Nimo's Sushi & Japanese Restaurant
$$$ | (970) 221-1040 | WEBSITE
This Japanese -owned and operated sushi place has been serving the Fort Collins community since 1992. It has comfortable seating, stylish picture windows, and Japanese decor. These elements give off a cozy and homey feel.
Its comprehensive sushi menu has almost 30 choices, including albacore tuna, salmon, halibut, seabass, and mackerel.
If you feel like feasting on rolls, you may want to try the avocado roll, cucumber roll, California roll, and salmon skin roll. Its wide array of sake and wine pairs well with any sushi and rolls.
White Tree Sushi and Asian Cuisine
$$ | (970) 286-2417 | WEBSITE
This hole-in-the-wall sushi place serves fresh, tasty, high-quality sushi in a relaxing atmosphere.
You can hear live piano music as you enjoy your sushi, rolls, and other Asian fusion dishes. Loyal diners rave about the generous servings and the beautiful presentation of the sushi and rolls.
If you love the fresh and simple flavors of nigiri, you may order the red snapper, white tuna, or tuna nigiri. The fresh and smoked salmon nigiri are excellent choices as well. The restaurant has a wide array of specialty, deep-fried, and western-inspired rolls if you're more into rolls.
Nori Maki Bar
$$$ | (970) 930-6254 | WEBSITE
Nori Maki Bar is a minimalist yet chic space that serves classic and contemporary maki roll creations. It combines aesthetic presentations with extraordinary flavors to create a memorable dining experience.
Its classy and upscale ambiance makes it a perfect place for dates, intimate dinners, or important meetings. Notable maki creations include the "Beauty and the Beast," a spicy tuna roll, jalapeno, avocado, strawberry, and masago.
All rolls come with a special sauce that complements the ingredients used in the maki—the drink selection, such as sake, plum wine, and Japanese beer, pairs well with the sushi.
Smokin Fins Fort Collins
$$ | (970) 427-8800 | WEBSITE
View this post on Instagram
Smokin Fins focus on quality and passion for good food with its selection of sushi and rolls. It uses the freshest ingredients in executing traditional and contemporary recipes such as the gluten-free El Diablo.
This one-of-a-kind sushi is made from avocado, spicy tuna, Atlantic salmon, habanero cream cheese, masago, and atomic sauce. Pair your meals with bottomless mimosas, specialty cocktails, and wine.
Get half off on your second sushi order during happy hour for a memorable experience. You can enjoy the creatively-presented sushi in the modern and chic dining room.
Suh Sushi Korean BBQ
$$ | (970) 232-9435 | WEBSITE
View this post on Instagram
Suh Sushi is a family-owned restaurant that specializes in sushi and Korean BBQ. Its relaxed atmosphere is perfect for family meals, intimate dinners, and casual meetings.
The outdoor setting provides an opportunity to enjoy the Fort Collins weather and the vast array of sushi dishes. Its selection of nigiri includes yellowtail, salmon, squid, octopus, and eel.
The chefs can also create specialty rolls such as "The Batman," a concoction of crab meat, shrimp tempura, spicy tuna, seaweed, avocado, and cucumber. The delectable sushi is best paired with authentic Japanese draft beers, sake, soju, and rice wine.
Mi Sushi
$$ | (970) 461-7771 | WEBSITE
For more than 20 years, Mi Sushi has been serving authentic sushi to the Fort Collins community. Its vast experience in executing Japanese cuisine allowed them to master the art of sushi-making.
The restaurant's nigiri sushi selection includes albacore tuna, shrimp, halibut, squid, salmon roe, scallops, and water eel. You may also want to try its special rolls, such as the Rainbow roll made of five different types of fish and avocado.
Impress your guests with the sushi party trays composed of nigiri, specialty rolls, and crunchy rolls that you can bring home.
LuLu Asian Bistro
$$ | (970) 419-3388 | WEBSITE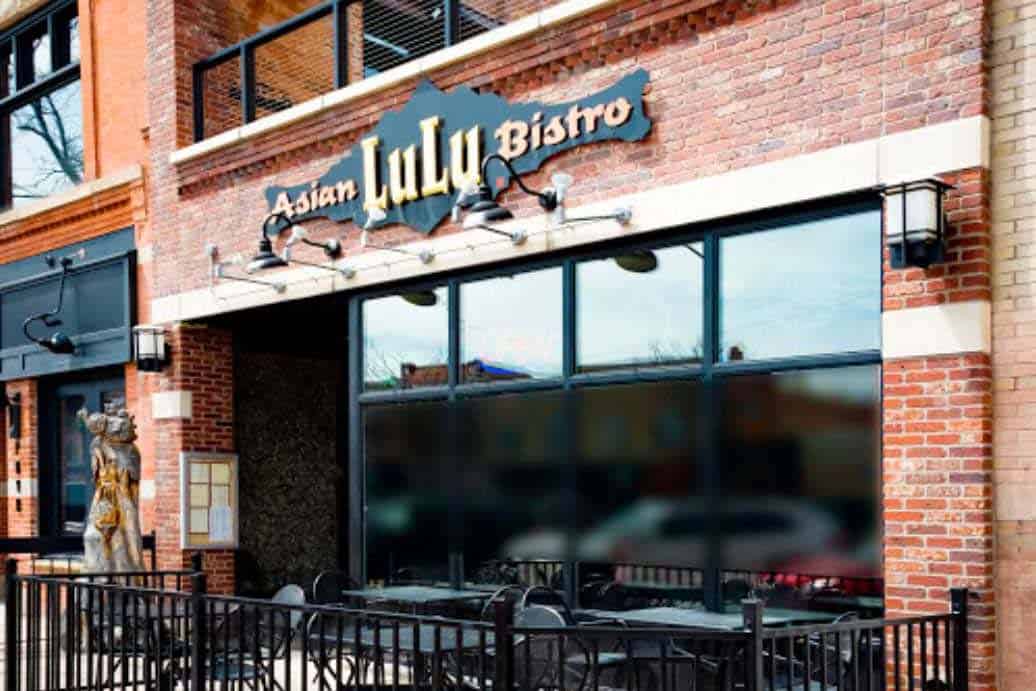 Lulu Asian Bistro specializes in affordable sushi that doesn't skimp on ingredients or quality. It also offers a diverse Asian menu that includes Japanese, Thai, and Chinese. It's famous for signature rolls such as the salmon avocado, spicy yellowtail, and eel cucumber roll.
You'll get a good deal when you order the lunch specials, including soup and garden salad rolls.
It has a wide array of sushi options made from fresh salmon, tuna, yellowtail, octopus, and shrimp. The restaurant's sushi bento box is an exciting way to enjoy a complete and authentic Japanese meal.
Tokyo Joe's – Fort Collins Shields
$$ | (970) 682-2317 | WEBSITE
View this post on Instagram
Tokyo Joe is a casual and fun sushi spot grounded on the belief that "when you eat good, you feel good ."Its menu offerings revolve around food with great nutritional integrity and exceptional quality.
The sushi selection has gluten-free options, including California roll, spicy tuna, and salmon mango. Meanwhile, other sushi rolls on the menu are crab cheese wonton, jalapeno ahi, and California poke.
It also serves organic iced teas that are delicious and packed with nutrients. It also has an online app where you can order and earn points for every delivery.
East Moon Asian Bistro and Sushi
$$ | (970) 416-8333 | WEBSITE
Loyal diners can attest that East Moon Asian Bistro is an excellent place to get sushi in Fort Collins. You can enjoy authentic Japanese flavors in a dining room with Asian decor. The best seat in the dining area is the sushi bar, where you can get sunomono or mixed seafood sushi.
Other sushi creations include hamachi maki (yellowtail), salmon skin roll, salmon mango roll, and yellowtail jalapeno roll.
You can also order mouthwatering mackerel, octopus, and shrimp nigiri sushi. The restaurant's soothing ambiance and excellent customer service make it a perfect spot for date nights and family dinners.
Asiana Foods
$$ | (970) 416-9722 | WEBSITE
Asiana Foods is your place if you're looking for a casual grab-and-go sushi joint. The quaint restaurant has a warm, welcoming vibe and thoughtful and accommodating staff that evokes feelings of coming home to a warm meal after a hard day's work.
Its trained chefs whip up fresh, handcrafted sushi creations using the best ingredients. Crowd favorites include salmon avocado, spicy tuna avocado, nori rainbow, and shrimp California sushi roll.
It also has a spicy ocean sushi tray packed with nourishing goodness from the sea- tuna, salmon, and shrimp topped with a house blend sauce.
Mt. Fuji
$$ | (970) 223-5228 | WEBSITE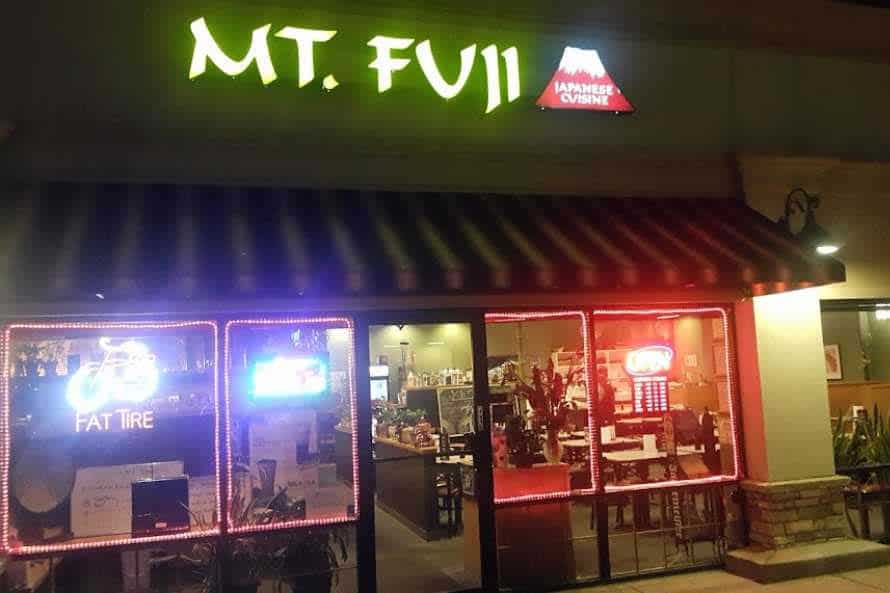 Stepping inside this sushi spot is like traveling to a charming Japanese home. A majestic mountain mural serves as a backdrop for the traditional seating arrangement where you sit on cushions on the floor.
These booths offer privacy and plenty of space to move around, making them perfect for families with little kids. It serves creatively crafted rolls which include black forest, a combination of salmon, tuna, cream cheese, masago, drizzled with miso garlic sauce.
It also has a dizzying array of maki, temaki, rolls, and nigiri. You may order the combo bento bo
Kujira
$$ | (970) 672-8426 | WEBSITE
This restaurant's expansive picture windows and high ceiling give it a warm, relaxing vibe-perfect for the chilly Colorado weather. This sushi and ramen neighborhood joint may be smaller than usual, but its food packs enormous flavors.
It explores traditional and authentic techniques in creating its delicious rolls made from fresh, seasonal produce. Its wide array of signature rolls includes the Crazy Boll Roll, a combination of crabmeat, avocado, spicy mayo, and eel sauce.
Crowd favorites include handcrafted sushi such as the hamachi jalapeño, spicy salmon roll, and shrimp tempura roll.
Sushi Jeju
$$ | (970) 416-7733 | WEBSITE
Sushi Jeju is a Japanese and Korean fusion restaurant that specializes in sushi. It perfectly combines the culture and flavors of these two Asian countries. Its full sushi bar, dinner, and lunch menus offer a wide variety of delicious and filling sushi.
The peaceful and casual ambiance makes it an excellent spot for power lunches, date nights, or intimate meals with family and friends.
You may also sit on the patio to enjoy the Fort Collins weather. The must-try sushi options in Sushi Jeju include yellowtail, salmon, tuna, sea urchin, sea eel, and albacore.
Suehiro Japanese Restaurant
$$ | (970) 672-8185 | WEBSITE
View this post on Instagram
Situated in The Front Range Village Shopping Center, this sushi spot has served diners unique sushi creations for more than 35 years. This locally owned and staffed restaurant is known for its friendly service and excellent quality.
It uses classic techniques and ingredients in creating its sushi rolls, taking inspiration from old family recipes. Its sushi chefs use only the freshest catch to make contemporary and traditional sushi.
If you order the sushi boat, you'll get to taste various flavors and textures from the California roll, tempura shrimp roll, white tuna, yellowtail, and salmon sushi.
Masa Hibachi Steakhouse & Sushi
$$ | (970) 223-0666 | WEBSITE
If you're anticipating a special occasion, lunch or dinner at this restaurant may be the perfect place to celebrate. Aside from the hibachi dining experience, you can also try its wide array of sushi and rolls.
The sushi selection includes salmon, tuna, yellowtail, scallop, and squid. The chef can also prepare special rolls such as wasabi dragon, lion king, and excellent tuna roll.
Loyal customers rave about the impeccable and fast service, making them come back for more. You may also grab a Masa Party Platter if you want to have a sushi party at home.
Hibachi Japanese Steakhouse and Sushi Restaurant
$$$ | (970) 377-0812 | WEBSITE
One of the dining highlights in this restaurant is watching the chef slice the freshest ingredients in front of you. The selection of freshly made sushi rolls and nigiri is a feast for the eyes and palate.
Hibachi's sushi dinner is a value for money since it comes with a California or Tekka Roll, ten pieces of sushi, soup, and salad. The restaurant's sushi selection includes salmon, tuna, smoked salmon, mackerel, octopus, and squid.
Suppose you're into more creative sushi creations. In that case, the chef can prepare specialty rolls such as the volcano roll, a spicy and savory salmon delight.
Conclusion
Sushi is a culinary adventure that's best shared with family and friends. Visitors and locals can choose from the 17 Best sushi restaurants in Fort Collins, Co., to share an authentic Japanese meal with loved ones. You get to enjoy the freshest seafood and vegetables crafted to perfection.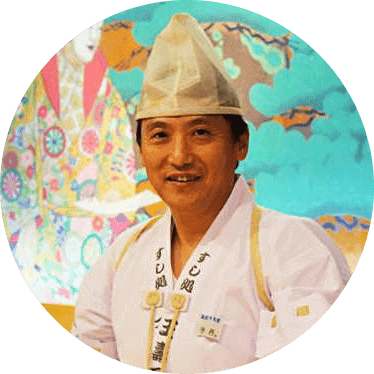 Hiroshi Nakamura, a Tokyo-born sushi chef turned US-based writer and critic, is the voice behind ichisushi.com, blending traditional sushi wisdom with modern insights.