Sushi has been part of Japanese cuisine for centuries, with origins dating back to ancient times. What started as a "street food" has morphed into a luxury item with customers searching high and low to find the tastiest sushi with fresh ingredients.
We have compiled a list of the 13 best sushi places in Spokane, Washington.
Umi Kitchen & Sushi Bar
$$ | (509) 368-9372 | WEBSITE
View this post on Instagram
Customer reviews: With thirty sushi rolls to choose from, including the specialty Spokane Roll, there is guaranteed to be something for everyone.
This modern space features indoor and outdoor seating and is busy from lunchtime to close, so you will want to reserve a seat if you plan to visit during those hours.
Diners have rated this restaurant 4.5 out of 5 stars, citing the taste, the presentation, and the service. Customers have also noted the need to reserve your seating as the place is small and fills up quickly. Umi also has a lower level with additional seating for large parties.
Price: $
Address: 119 N Bernard St #0203, Spokane, WA 99201
Phone number: (509) 624-0022
Customer reviews: This sushi restaurant is one of the city's oldest Japanese restaurants, serving customers authentic cuisine since 1945. The eating experience is enhanced with the Sushi Bar, Geisha Girl-style service, and private Tatami rooms.
This restaurant has been given 4.4 out of 5 stars. Visitors love the service, the traditional Japanese setting, and the infamous House Sauce. Some customers have brought the long wait times to the restaurant's attention, but those concerns appear to have been resolved.
The Suki Yaki Inn seems dedicated to listening to customers and making continuous improvements while delivering top-tier food. They provide an excellent dining experience.
Price: $$
Address: 4334 S. Regal St., Spokane, WA 99223
Phone number: (509)443-3865
View this post on Instagram
Customer reviews: This business offers an Asian-fusion style dining experience and is located south of I-90 just outside of Spokane's epicenter. The food is made fresh to order and has something to suit everyone, from the first-time sushi eater to the experienced diners.
Ranging from $5 for vegetable rolls to $23 for the Jumbo Deluxe Lobster tempura roll, most items are reasonably priced. With a rating of 4.5 out of 5 stars, customers come for the sushi and stay for the service.
The taste and freshness are widely praised, while some would appreciate larger portions. It is busy but worth the wait.
Price: $$
Address: 9423 North Division Street, Spokane, WA 99218
Phone number: (509)822-7652
Customer reviews: With its soft opening in Heritage Square this past June, Avocado Roll has quickly become a favorite of the locals. They offer a variety of delicious options like traditional, special, baked, and fried rolls.
Patrons are singing the praises of the Avocado roll. They love the speed and quality of service, and you cannot go wrong picking anything from the robust menu.
With many options ranging from $7 to $16, you can enjoy your delectable dish without breaking the bank. Customers have returned on numerous occasions and found the taste of the food and the service to be consistently stellar.
Price: $$
Address: 1228 S Grand Blvd., Ste. B, Spokane, WA 99202
Phone number: (509) 315-4973
Customer reviews: Located off Grand Boulevard near Manitou Park, Sushi Blossom is one of the highest-rated restaurants. Closed on Mondays, the remainder of the week is filled with hungry patrons clamoring for a table.
With comparable prices to other sushi restaurants in the area, you can enjoy an inexpensive dining experience. Prices range from around $7 to $15. The fresh and distinctive flavors keep patrons coming back for more.
Sushi Blossom is one of the highest rated sushi places at 4.8 out of 5 stars. Although a pretty busy spot, customers have found the service to be exceptional and the food delicious.
Price: $$
Address: 525 W 1st Ave Spokane, WA 99201
Phone number: (509) 606-8050
Customer reviews: If you're looking for a casual dining experience where you can enjoy drinks with friends, your favorite sport, and world-class sushi, this is your spot. Locally owned and operated, they serve traditional and modern eats.
The prices here start low at $3 for Maki rolls and top out at $24 for The Big Unit, containing two pounds of crab, tuna, shrimp, asparagus, and cream cheese. Reviewers tout the service and the consistent quality of the food.
Many diners were eating here for the first time and vowed to return for more. Wave Island is rated 4.4 out of 5 stars.
Price: $$
Address: 4903 N Division St., Spokane, WA 99207
Phone number: (509) 309-3148
Customer reviews: Part of the Sushi House franchise, this location is located off Division Street and is a good alternative to the Trent location. The menus are similar, and customers love both locations.
These prices also range from $7 for traditional rolls to up to $18 for specialty rolls like the Grand Canyon roll and the Rainbow roll. Diners believe the food here is comparable to the restaurant chain, Trapper Sushi.
They note the plethora of options, customer service, and quality of ingredients. Rated 4.5 out of 5 stars, customers come from everywhere to enjoy a meal here and leave satisfied.
Price: $$$
Address: 801 W Main Ave, Spokane, WA 99201
Phone number: (509) 456-2166
View this post on Instagram
Customer reviews: A nationwide restaurant chain, P.F. Chang's can be found locally in Spokane.
They are family-friendly and have a beautiful space to dine in. P.F Chang's does not have a lengthy list of options when it comes to sushi, so you will not find the super low-priced items you would find elsewhere.
Their rolls range from $12-$16 per roll. At 4.1 out of 5 stars, P.F. Chang's has a lower rating than comparable sushi restaurants. This is likely due to the limited variety. But customers overwhelmingly love the taste and portion size of the food. There are also non-sushi items.
Price: $$
Address: 2915 E 29th Ave Suite D, Spokane, WA 99223
Phone number: (509) 443-3871
Customer reviews: A hidden gem in the Lincoln Heights Shopping Center, Chef Lu's Asian Bistro has no shortage of satisfied customers. This family-owned establishment is frequented by newcomers and locals alike.
The open floor plan, speed, and quality of service are what visitors reference most frequently when reviewing Chef Lu's. They are rated 4.3 out of 5 stars.
The cost to eat at Chef Lu's is very comparable to other local spots. You will need to call if you need to get a price ahead of your visit as it is not readily visible on the website; adding pricing would be helpful.
Price: $$$
Address: 328 N Sullivan Rd., Ste. 5, Spokane, WA 99037
Phone number: (509) 703-7029
Customer reviews: Slightly higher than their competitors, Toro is a viable option for sushi in the local area. This is a modern, contemporary joint, complete with outdoor seating and artful sushi rolls.
Clicking on their "website" link will send you over to their Facebook page, where you can read reviews there as well as on Google. Toro Sushi Place is rated a 4.2 on Google, while Facebook users rate it a little higher at 4.4.
Some touted features are the hip atmosphere and the large menu, as well as the speedy turnaround on orders. Updating their website would make ordering much easier.
Price: $$
Address: 2808 E 29th Ave, Spokane, WA 99223
Phone number: (509) 536-4745
Customer reviews: Finding delicious sushi at this quaint, casual American bar and eatery is unexpected.At 4.5 out of 5 stars, South Hill Grill provides a consistently good dining experience for its patrons.
Discovering sushi at this unanticipated location is a delightful surprise for customers. If you are looking for a short wait and savory eats, the South Hill Grill is a great alternative to traditional sushi places.
If you are looking for a fun place to invite your friends, this may be just what you need. There are alternative options on the menu for those in your group that don't eat sushi.
Price: $$
Address: 7458 N Division St, Spokane, WA 99208
Phone number: (509) 474-9276
Customer reviews: The staff, the chef and the food are what diners love most about Kinja. When using Door Dash and other methods of delivery, customers find the quality of the food to be one of the best.
Kinja is rated 4.2 out of 5 stars. A modern vibe and offerings make this place a standout amongst Japanese sushi establishments in Spokane.
Known for serving traditional dishes in a contemporary environment, Kinja offers a unique dining experience for customers. You will want to call ahead for reservations to avoid a long wait as they tend to get busy in the evenings.
Price: $$
Address: 20 N Raymond Rd, Spokane Valley, WA 99206
Phone number: (509) 534-7777
Customer reviews: The Shogun Restaurant is rated 4.0 out of 5 stars. Although not as highly rated as others on our list, some attractions are the Sushi Chefs, the ability to accommodate large parties, and the cozy atmosphere.
There is usually not a long wait to get in unless you are visiting on the weekend evenings. That is typically when large groups show up to celebrate special occasions. You should call ahead to make sure seating is available.
With prices peaking at $18, this restaurant offers a middle-range dining experience. Sashimi will cost the most to eat.
Summary
Although many sushi restaurants were shut down during the Covid-19 pandemic, many survived and thrived afterward.
They have adapted new cleaning and disinfecting procedures, stepped up the service they provide to customers and revamped their menu offerings to meet their customers' needs. These are the best sushi places in Spokane.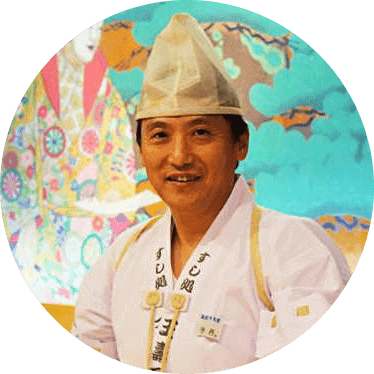 Hiroshi Nakamura, a Tokyo-born sushi chef turned US-based writer and critic, is the voice behind ichisushi.com, blending traditional sushi wisdom with modern insights.