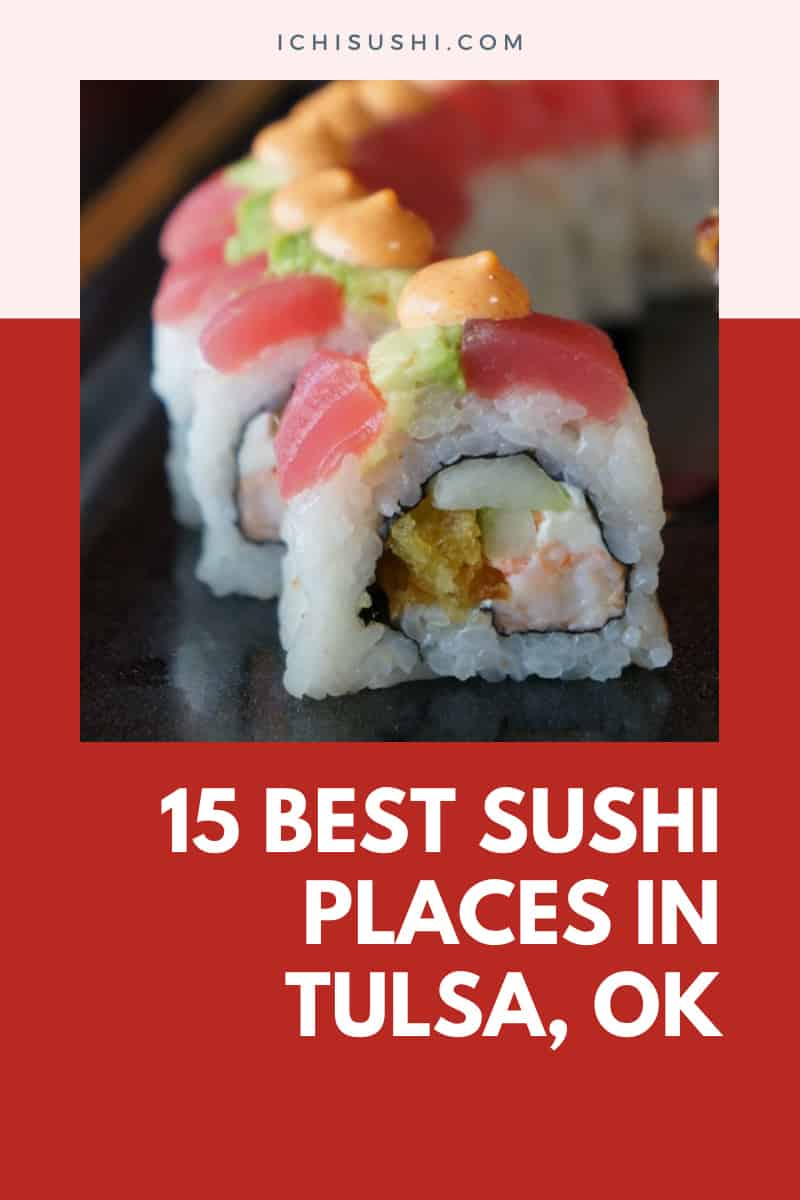 Sushi cravings are real. If the urge to eat your favorite sushi comes, don't hesitate to treat yourself! You deserve it! And if you find yourself in this town, you are welcome to drop by the 15 best sushi places in Tulsa, OK!
Sushi Showcase In Tulsa
If you are a sushi lover, you would probably try many different kinds to find out which one suits your palate the best. If you are up for this, then Tulsa, also known as the "Oil Capital of the World", has plenty to offer!
Sake Me Sushi
$$ | (918) 249-8080 | WEBSITE
View this post on Instagram
If you are looking for sushi heaven, then you have found the right spot! You can eat all the sushi that you can eat at Sake2Me Sushi. They have All You Can Eat Sushi for $32! You can try various dishes, including different types of sushi, for a fixed price.
If you want to order sushi from the ala carte, Sake2Me Sushi has a great selection. If you want California Rolls with a twist, go for the Rock N' Roll. They also have Baked and Tempura rolls on the menu.
Sushi Fork of Tulsa
$$ | (918) 445-6270 | WEBSITE
View this post on Instagram
When the founders of SushiFork came together, they wanted a fast-casual restaurant that served sushi with a twist.
And they realized this when they opened a place where people can create their own sushi roll. It starts with choosing which type of roll you want – seaweed or soy. And then you can pick proteins, filling, toppings, and sauces.
If you aren't into making your own sushi, you can always opt for their Signature Sushi Rolls. And if you are into the idea of sushi and burrito together, then there are three flavors to choose from!
Kirin Asian and Sushi Cuisine Tulsa
$$ | (918) 893-8006 | WEBSITE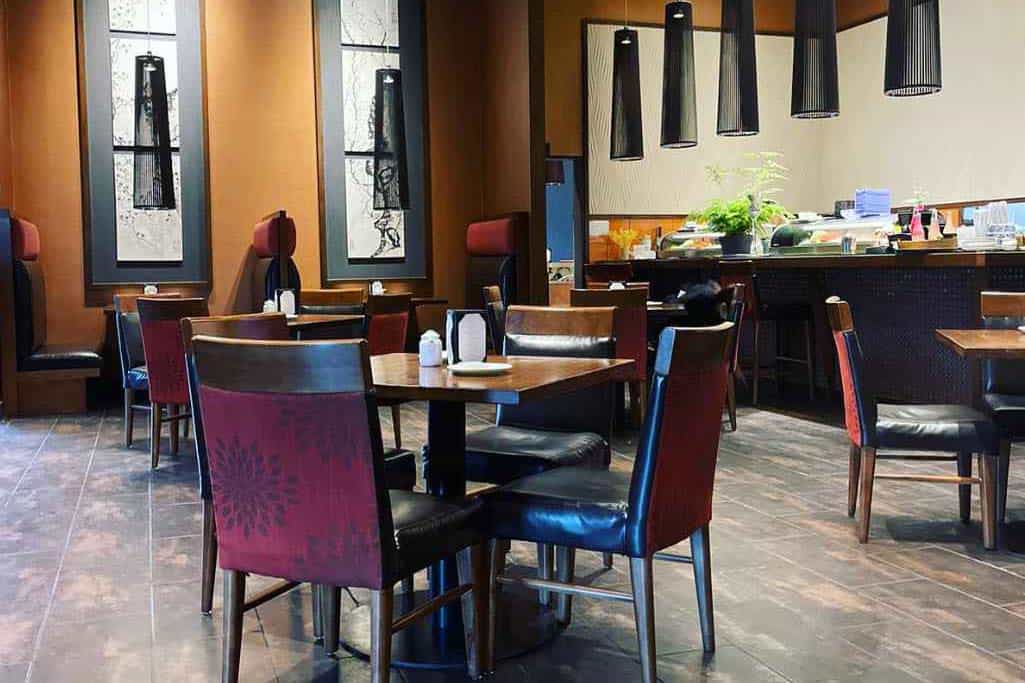 If you're at Kirin, expect an extraordinary experience. Their love and respect for traditional dishes are evident in their menu. Mr. Bae, the chef at Kirin, has been making sushi for over 12 years. He also came up with the various sauces complimenting Kirin's sushi rolls.
Kirin's sushi menu is extensive! If you want your usual faves, you can go ahead and order them. But if you want something extra, you should definitely get something from their Specialty Sushi Roll menu. They have combinations you might not have tried before!
Fuji Sushi Bar Tulsa
$$ | (918) 250-1821 | WEBSITE
View this post on Instagram
Fuji Sushi Bar is, perhaps, the oldest sushi bar in Tulsa. This establishment, owned by Nobu-san Terauchi, has been open for over 30 years. Their Edo-mai style sushi selection is marvelous.
You would be delighted by the different sushi varieties they have on the menu. You can try sushi that you might not have tried before! Don't forget to scan the Specialty Rolls section. If you are dining with a group, the Sushi Party Boats are great options. You can build your own Sushi Boat for $85!
Maguro Sushi
$$ | (918) 528-6688 | WEBSITE
If you want an upscale sushi dining experience, then the best place is Maguro Sushi in South Tulsa. Maguro Sushi only uses various high-quality ingredients for its sushi.
There is a lot of stuff you can try from Maguro Sushi. You can kick off your meal with their sushi appetizers. If you want to stick to the ones you have tried before, check out the Basic Sushi section. They also have Special Rolls that you can order. And you wouldn't want to miss out on the Maguro Chef's Rolls.
In the Raw
$$ | (918) 744-1300 | WEBSITE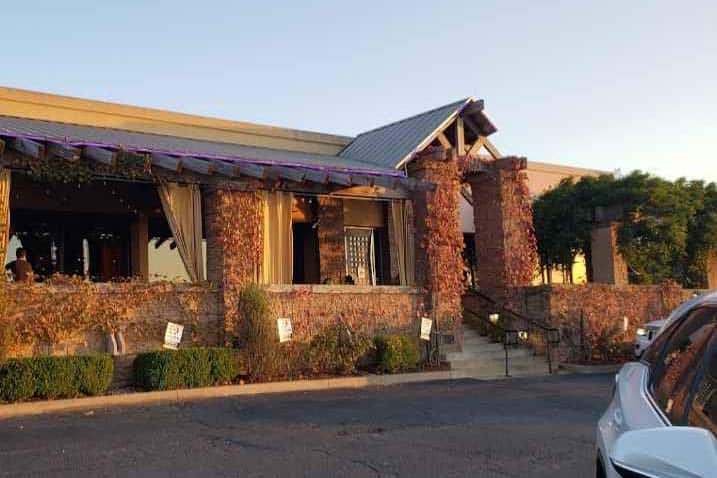 If you are looking for the best sushi bar in Tulsa, there's only one place you should head over to – In The Raw! There are a lot of things to look forward to when you dine at any of the four In The Raw restaurants.
Enjoy eating your sushi at a restaurant with a lively and cool vibe. In The Raw serves new and traditional sushi. Regardless of which kind you gravitate towards, this sushi place makes sure that its sushi is fresh, fun, and healthy!
Yokozuna
$$ | (918) 508-7676 | WEBSITE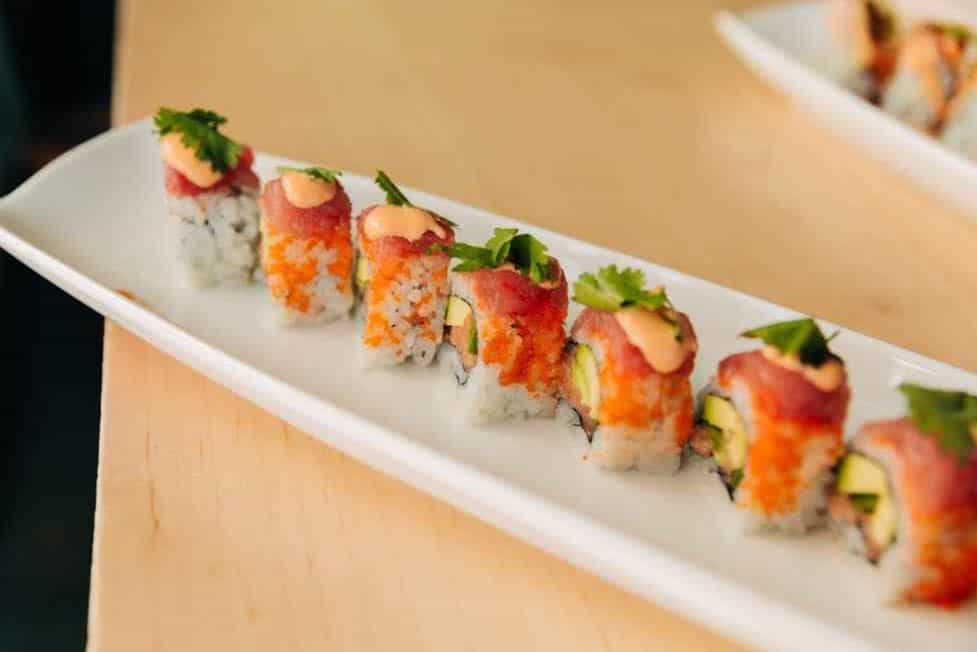 Yokozuna is one of the busiest sushi places in Tulsa. If you plan on going here, don't forget to make a reservation. What's it about this restaurant that has people keep coming back for more?
There is without a doubt that one of the things people love at Yokozuna is its sushi. There are so many appetizing choices from the Classic and Yokozuna Signature roll menu. If you want to eat sushi and chill, they have a Sushi Happy Hour happening every day from 2:00 PM to 5:00 PM!
Phò & Japanese Sushi
$ | (918) 574-2888 | WEBSITE
If piping hot Pho is not your thing, then you can always go for their sushi! At Pho & Japanese Sushi, you get the best of both worlds! If you want sushi at midday, the restaurant has a Lunch Special menu you can order from. They have three Sushi combos available. They also have a Sushi Platter and Sushi Boat you can try.
As for the sushi selection on their main menu, there are about 14 kinds of Maki rolls available. They also have a Sushi Happy Hour every Thursday, Friday, and Saturday from 2:00 PM to 6:00 PM.
Sushi Hana
$$ | (918) 712-9338 | WEBSITE
Sushi Hana has a lot of things to be proud of. The owner, Kenny Chan, inspired every sushi roll on the menu. The Sushi Masters at this dining spot spent quite several years studying and learning about the art of sushi making.
Every sushi from Sushi Hana is made from fresh ingredients. This place guarantees rich flavors and textures. And while they have traditional sushi on the menu, they have also come up with fusion flavors that you might not find anywhere else in Tulsa!
Sushi Train
$$ | (918) 747-9931 | WEBSITE
If you want a one-of-a-kind sushi experience, then the best place is at Sushi Train! They have a large-scale menu with over 100 dishes, including different kinds of sushi. The sushi selection ranges from classic favorites to exciting and new combinations.
Apart from the freshly made sushi and other dishes, you will have a wonderful time at Sushi Train because it offers a fun dining experience. Also, if you plan to throw a party or get-together, you can order their sushi party trays.
Sura
$$ | (918) 488-1887 | WEBSITE
Sura is a family-oriented Japanese and Korean restaurant that serves an array of dishes, including the well-loved sushi. The sushi selection at Sura is no joke!
They have beloved classic sushi for those who want to stick to the more traditional kinds. Sura also has special house rolls that were put together for the restaurant alone.
Every month, they choose a special house roll to feature. You can try that if you feel like taking a risk. The family behind Sura also makes their own sauces, even their soy sauce. Try dipping your sushi in their house soy sauce and see the difference!
Roka
$$ | (918) 382-7777 | WEBSITE
Roka wants to ensure that its customers have a comfortable dining experience. And one of the best ways to do that is to serve quality dishes made of the freshest and cleanest ingredients.
This place tags itself as a sushi restaurant even when the options are much more limited than other sushi bars. What it lacks in quantity, Sora makes up for with quality. Some of the sushi on the menu are either gluten-free or vegetarian.
BILL & RUTH'S Sandwich And Sushi
$ | (918) 747-8333 | WEBSITE
If a sub sandwich is too much for you, there are always some sushi rolls that you can order from Bill & Ruth's Sandwich and Sushi.
If you opt to try their sushi, perhaps you can order some of the most commonly ordered rolls from this place like the following:
Jason
Kristen
Julian
Dragon Ball
Spicy and Crunch California Roll
Philadelphia Roll
Of course, there are other sushi flavors that you can try, including the ones under the Specialties (Sushi) section.
Osaka Steakhouse & Sushi House
$$ | (918) 872-6014 | WEBSITE
Some people go to Osaka for the Hibachi dining experience. But if you just want to enjoy their sushi, you are most welcome to do so!
Osaka has a bunch of Signature sushi specials that you should try! If you want to try a bunch of different stuff, go for the Dinner Sushi Assortment. It comes with sushi rolls and Miso soup. You can also order other impressive sushi like the Oru roll and Lava roll.
Tokyo Garden
$$ | (918) 622-2004 | WEBSITE
View this post on Instagram
Tokyo Garden has been providing one of the best Japanese Hibachi experiences in Tulsa. However, there's more to your dining experience here than their Hibachi Dinner Combinations. If you feel like it, you can order sushi from their dinner menu too!
There are about 28 sushi rolls available. And there are about 12 Nigiri items on the menu. If you feel like eating sushi and sashimi, they have combos available.
Sushi For One And All In Tulsa
There might be a 10,000 kilometer distance between Japan and Oklahoma but it has not stopped the sushi bars inTulsa from showcasing their rolls. Explore the 15 Best Sushi Places in Tulsa, OK to find out for yourself!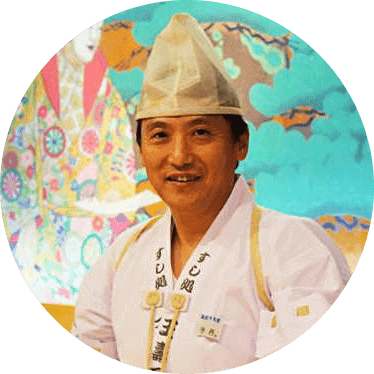 Hiroshi Nakamura, a Tokyo-born sushi chef turned US-based writer and critic, is the voice behind ichisushi.com, blending traditional sushi wisdom with modern insights.