St. Louis, MO, has excellent and endless Japanese cuisine options, including the crowd's favorite sushi rolls. From side to side, there are a lot of sushi spots that you can visit. And surprisingly, most sushi bars are inexpensive. So, let's go and discover the 15 Best Sushi Places in St. Louis, MO, which you should not miss!
Top Sushi
$ | (314) 801-8816 | WEBSITE
With its affordable prices and convenient location, Top Sushi is a natural choice for a memorable sushi dining experience in St. Louis, MO. Once you enter this sushi bar, you'll feel the excellent service and warm atmosphere that the place brings.
We recommend you try the crowd's favorites like Vegetable Roll and Crab Rangoon Roll. But if you prefer raw sushi rolls, there are endless selections. You can go for St. Louis Roll, Spicy Salmon Roll, Dynamite Roll, and Salmon Avocado Roll.
Tokyo Sushi
$ | (314) 984-5050 | WEBSITE
Tokyo Sushi is something you should not miss when you're looking for a sushi house in St. Louis, MO. This sushi bar is known for its traditional decoration, serving sushi rolls, sashimi, nigiri, and other Japanese cuisines.
For $13.95, you can have their Sushi Beginners loaded with five pieces of sushi and a California roll. Or go for the classic veggie roll filled with cucumber and asparagus for $5.50. Indeed, Tokyo Sushi would not fail to surprise you with its affordable but fresh, high-quality sushi rolls.
Midtown Sushi & Ramen
$$ | (314) 328-2452 | WEBSITE
Are you looking for a bright and cozy spot where you can have your favorite sushi rolls comfortably? You find the perfect place! Because in Midtown Sushi & Ramen, you can take your time and enjoy the freshest and finest quality sushi rolls in St. Louis, MO.
Let's go to their Sushi Menu. For a jumpstart, you could try their premium rolls like Spicy Calamari Roll and Yellowtail Roll for $6.50. But if you like to have your sushi at the highest level, check out their Rainbow Roll, Yami Yugi, and Dragon Roll for $10.95.
Sushi Koi
$$ | (314) 367-2209 | WEBSITE
Found on North Euclid Avenue, Sushi Koi is a modern eatery that will satisfy your sushi fantasies. This sushi place offers guests casual dine-in services, take-outs, and online orders for convenience and easy access.
If it's your first time dropping at this restaurant, try sushi rolls expertly crafted by Chef Whitney, who specializes in Nigiri, Sashimi, and other sushi delicacies. Also, you can check out signature sushi rolls like Lobster Roll, Sunset Roll, and Hamachi Garlic Ponzu Roll. At Sushi Koi, all of their rolls will never fail to amaze you.
Sushi AI
$$ | (314) 588-7888 | WEBSITE
Sushi AI is a local restaurant chain offering straightforward sushi rolls and other authentic Japanese cuisines. Located near the Gateway Arch, this restaurant is one of the most sought-after hangout places in St. Louis, MO, when you're craving sushi.
And surprisingly, all of their sushi rolls are incredibly affordable. You can have classic sushi favorites like cucumber and avocado rolls for $3.99.
Or you can have their California roll made of cucumber, avocado, and crab meat for $4.99. But if you like to go for extra hot, try the crowd's favorites: Spicy Tuna Roll and Spicy Salmon Roll. You'll never regret it!
Café Mochi Sushi Bar & Grill
$ | (314) 773-5000 | WEBSITE
Café Mochi Sushi Bar & Grill is one of the ultimate go-to for sushi cravings in St. Louis, MO. Once you look at their menu, you'll find your favorite sushi rolls in one place.
Even more fantastic is that you don't have to spend more since all the signature sushi rolls in this bar are affordable. We highly recommend you try their house specialties like Special Volcano Roll, Seacrest Roll, and Phoenix Roll.
Wasabi Sushi Bar Cortex
$$ | (314) 731-8080 | WEBSITE
View this post on Instagram
For thirteen consecutive years, Wasabi Sushi Bar has been featured as the best sushi in St. Louis, MO. Suppose you wish to indulge in culinary delights. Wasabi Sushi Bar is the perfect spot for delicious sushi rolls and exciting Japanese dishes.
Whether you like to try small plates or go for a date night, Wasabi Sushi is the ultimate go-to. With over fifty crisp and delicious sushi rolls, you'll surely enjoy a memorable dining experience.
Mizu Sushi Bar
$ | (314) 621-2646 | WEBSITE
With their warm and friendly space, Mizu Sushi Bar settles in the center of St. Louis, MO. Do you like to have fresh and innovative sushi rolls? This elegant and casual sushi bar got your back.
Check out the Mizu Special Combination if you want to indulge in classic sushi rolls in one sitting. With this sushi deal, you can pick three of your favorite rolls according to your taste and style. Try their Che's Choice of Sushi Combination for an upgrade of six rolls.
1 Stop Sushi Express
$$ | (314) 833-3888 | WEBSITE
Here's another sushi restaurant you'll genuinely enjoy when you're in St. Louis, MO. At 1 Stop Sushi Express, you can expect that all their sushi rolls are rich in taste, high-quality, and fresh.
If it's your first time in the place, we highly recommend you try their best-selling sushi rolls like Paradise Roll. Or you can check out their Yummie Roll loaded with cream cheese, crab, and shrimp tempura topped with spicy mayo, eel sauce, avocado, and masago.
Oishi Sushi Creve Couer
$$ | (314) 567-4478 | WEBSITE
View this post on Instagram
For your next sushi stop-over, you can swing by Oishi Sushi. Whether you like sushi for special occasions, dining out, or casual lunch, you can have your favorite Japanese staple in this sushi place.
If you want sushi rolls to the fullest, go for their sushi lunch combinations for $13. You can pick three rolls served with salad and soup for this deal. Or if you like to go for a traditional Japanese meal, there are a lot of entrees in this place.
Izakaya Ren Sushi and Sake Bar
$$ | (636) 825-3737 | WEBSITE
Izakaya Ren Sushi & Sake Bar is the all-in-one sushi destination you can visit in St Louis, MO. There are a bunch of unique sushi rolls you can have. Whether you like hand rolls, vegetable rolls, specialty rolls, nigiri, or sashimi, Izakaya got you.
For $10.95, you can have Tuna Avocado, Salmon Avocado, Spicy Salmon, and Spicy Tuna Rolls. Never miss them the moment you're in St. Louis. You'll surely love it.
I Love Mr. Sushi
$$ | (314) 432-8898 | WEBSITE
Next on our list of best sushi restaurants in St. Louis, MO, is something that you'll find over and over again. I Love Mr. Sushi is the ultimate spot if you're game for a sushi feast. From assorted Nigiri and Sashimi to Mr. Sushi Specialty Rolls, your sushi cravings will be fulfilled.
Do you want to have sushi rolls for your next celebration? I Love Mr. Sushi gladly offers deals like Sushi Rolls Deluxe Party Tray, where you and your friends can have and enjoy over 80 pieces of assorted sushi rolls.
Kampai Sushi Bar
$$$ | (314) 367-2020 | WEBSITE
Local and seasonal, Kampai Sushi bar strives to provide its guests with the freshest and finest sushi rolls. All of their sushi chefs are experts with 20 years of experience.
On top of that, if you want to have sushi rolls and traditional Japanese cuisine at your next event, give Kampai Sushi Bar a heads-up. This sushi place accommodates private gatherings like business lunches and dinners, cocktail receptions, and even weddings.
So, the next time you're in St. Louis, MO, and one to have the best sushi ever, swing by Kampai Sushi Bar. All of their lovely sushi rolls are genuinely worth the price!
Drunken Fish- Central West End
$$$ | (314) 367-4222 | WEBSITE
View this post on Instagram
Hailed as the Best Sushi and the crowd's favorite Japanese Restaurant every year, Drunken Fish is one of the most sought-after sushi places in the Midwest. On top of that, you would never miss out on this place since this sushi restaurant has two branch locations.
If you're looking for an extraordinary sushi experience, Drunken Fish got you covered. For a start, check out their premium signature sushi rolls like Starburst Roll, Fried Cheese Steak Roll, and Spicy Butterfly Roll.
Sugoi Sushi
$$ | (314) 200-2125 | WEBSITE
Do you like to have comfort food after a long, stressful week? Drop by at Sugoi Sushi, and you'll have one of the most remarkable sushi experiences ever. You can never be lost by sticking to their classic sushi rolls like Rainbow Roll, Dragon Roll, and Fried Philly.
If you like to have a blast, try the Sugoi Combo. You can pick sushi rolls served with veggie fried rice with this sushi meal.
Summary
You can try out these 15 Best Sushi Places in St. Louis, MO, for your next sushi feast and adventure. These ultimate hangout sushi spots will never disappoint you. So, if you want an extraordinary and memorable sushi dining experience, never forget this list we made for you! Happy Sushi Eating!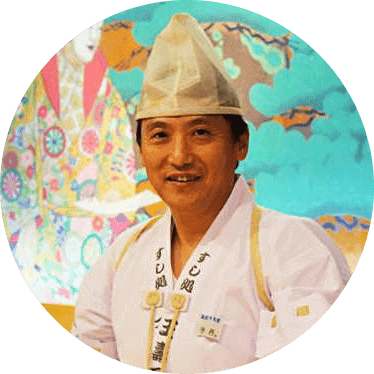 Hiroshi Nakamura, a Tokyo-born sushi chef turned US-based writer and critic, is the voice behind ichisushi.com, blending traditional sushi wisdom with modern insights.