For some people, sushi is one of their comfort foods. There's something remarkable about this Japanese dish.
It's one of those foods you can eat anytime and anywhere. Check out the 18 Best Sushi Places in Pittsburgh, PA, if you happen to be around town.
Sushi Specials Just For You
It doesn't hurt to take note of your favorite restaurants. And if you are into sushi, it's no exception! If you want a sushi restaurant or two on speed dial, then here are some places you need to know!
Sushi Too
$$ | (412) 687-6746 | WEBSITE
The Sushi Too Restaurant has been a Pittsburgh staple since 1991. This Japanese restaurant serves sushi using the freshest and finest ingredients. It's also known for its reasonably priced food, including sushi.
If you check the sushi menu, you will find at least 40 different types! The selection offers both traditional and non-traditional sushi rolls. Sushi Too also has Sushi Deluxe Platters and Combos.
Whether you are dining by yourself or with someone else, there's something for everyone! You will surely love sharing sushi with your ones!
Gi-Jin
$$ | (412) 307-7374 | WEBSITE
View this post on Instagram
There's a lot of thought that goes into creating the perfect sushi and handrolls. But Gi-Jin managed to find the balance between traditional and non-traditional sushi. It's all thanks to taking into account Japanese traditions and ingredients.
When eating sushi at Gi-Jin, you will feel the love and effort in every roll. You can choose between the different Nigiri and Hand Rolls on the menu. They also have a Nigiri plate if you want some variety.
Sushi Kim 2
$$ | (412) 600-1000 | WEBSITE
It might look bizarre to find a sushi bar at a Korean restaurant but that's the case with Sushi Kim 2! If you are craving some sushi, then just go right in and they have different types for you.
The sushi a la carte menu has various types – from Maguto to Hokki Gai.
If you are not in the mood for something raw, they have different types of cooked Maki. They also have vegetarian Maki. They also have several sushi platters for the sushi lovers out there!
Atarashi
$$ | (412) 687-3858 | WEBSITE
View this post on Instagram
If you order sushi from Atarashi, know that each handmade roll is handled with care. That's just how it is in this restaurant! This place also uses the freshest ingredients to make great tasting sushi combinations! Every roll is worth the money!
Arashi has about 15 featured rolls. You can order your sushi of choice from this selection. However, they have a "Build Your Order" option, if you want to customize your order. You can choose your proteins and toppings of choice!
Sushi Bomb
$$ | (412) 787-1888 | WEBSITE
If you want a bang for your buck, then head over to Sushi Bomb! It's an "All You Can Eat" restaurant! Yes, you can order and eat as much sushi as you want!
But of course, you have to pay for the leftovers, so don't waste sushi and order only what you can finish.
Sushi Bomb is the place to be if you want to try different types of sushi! You can order a particular type, and then the sushi chef will make it for you! If you aren't in a hurry, book a table now and savor all the sushi goodness!
Sushi Tomo
$$ | (412) 630-8666 | WEBSITE
View this post on Instagram
Sushi Tomo has been serving fresh and flavorful sushi to Pittsburgh's North Hills area since 2003. This family-owned establishment uses high-quality ingredients to make its sushi. Everything on the menu is made from scratch.
If you have any dietary restrictions, you can request the kitchen to make sushi that does not have any ingredients you can't eat.
If you want the perfect drink to go with your sushi, their bar has different beverages available. There's always a drink that would pair well with the sushi!
Umami
$$ | (412) 224-2354 | WEBSITE
View this post on Instagram
If you are looking for a trendy place to get sushi, then Umami is right there! This restaurant has plenty of dishes to choose from, including sushi. You can order many different kinds and share them with the people you are with.
Umami's menu changes depending on the availability of the ingredients from their suppliers or sources. But this does not stop this dining place from serving you the most savory dishes they can!
Ichiban Hibachi & Sushi Bar
$$ | (412) 781-7600 | WEBSITE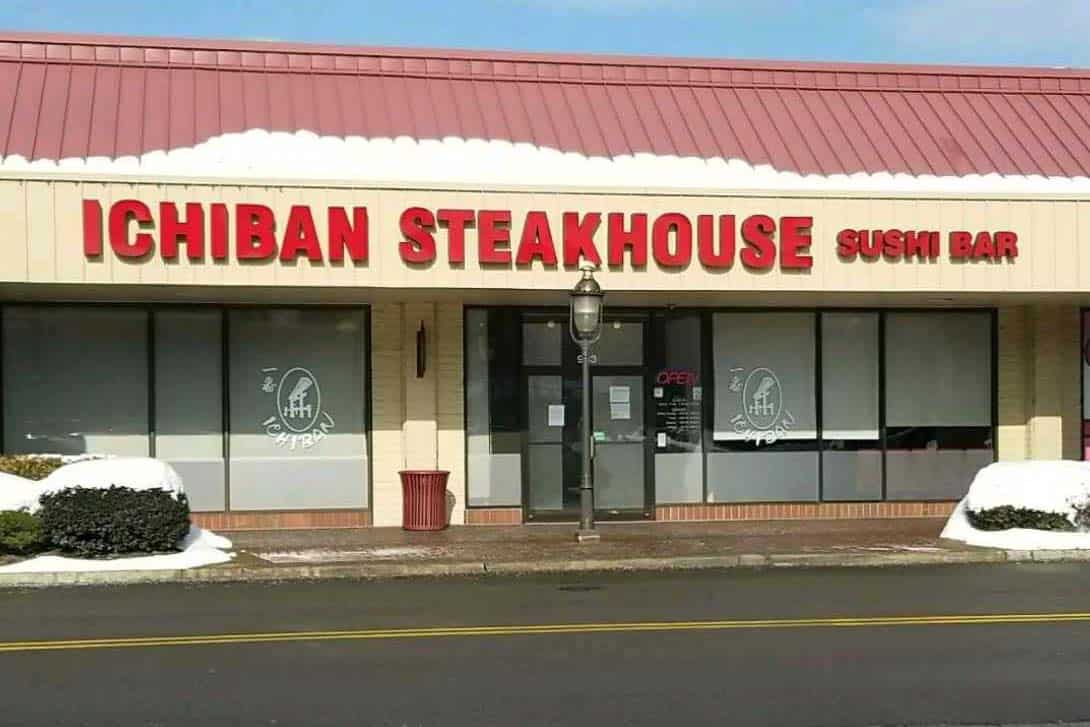 If the flamboyance of the Hibachi is not your thing, Ichiban has a sushi bar where you can get the fill of your favorite rolls.
You can order sushi and sashimi a la carte. You get two rolls for every sushi order. They also have vegetarian maki and temaki for those who can't eat raw fish or meat.
Don't forget to check their Special Maki selection If you want something different . You might find something there you have not tried before! Now that's on you being an adventurous foodie!
diners 2+1
$$ | (412) 421-0345 | WEBSITE
The sushi choices at diners 2+1 are endless! If you drop by between 11:30 AM to 3:00 PM, they have a lunch menu that features a couple of sushi combos. If you can't make it to lunch, they are always open for dinner!
If you want to try different sushi, they have vegetable and cooked options. They also have several Special Rolls on the menu.
If you want some soup and salad to go with your sushi orders, you can just add $4! Now that's going to be one filling meal for you!
Moon Sushi & Ramen Bar
$$ | (412) 787-3596 | WEBSITE
If you are near The Mall at Robinson and want some sushi, then look for Moon Sushi and Ramen Bar. This family-owned sushi bar started in 2011. They used to serve sushi to different establishments, but they eventually opened their place.
If you want to be creative and experiment with your sushi, you can make your own! It starts at $3.49! If you want to stick to the usual, then they offer fresh sushi options, including fully-cooked rolls.
Whether you are getting something staple from the menu or making your own, don't forget to savor every roll!
Saga Steakhouse & Sushi Bar
$$ | (412) 788-8868 | WEBSITE
If you want a sushi and Hibachi experience, then the Saga Steakhouse & Sushi Bar can give you that! Their sushi selection is unreal! There are so many items on the menu that you might think choosing is impossible. But go with your instincts!
If you are more into the traditional sushi offerings, then they have plenty of that. But if you want the more modern combinations, then go for the Chef's Special rolls. It never hurts to try something new!
New Dumpling & Sushi House
$$ | (412) 422-9306 | WEBSITE
Sushi is a staple in this Chinese and Japanese restaurant. Whether you are dropping by for lunch or dinner, their sushi menu is there for you!
The restaurant has a Maki Roll Lunch Special. You will get two rolls, miso soup, and green salad. For dinner, you can either get raw or vegetable rolls.
And if you want a combination of different rolls, check out their Sushi Bar platters. It even includes a sushi boat!
Mount Everest Sushi
$ | (412) 709-6256 | WEBSITE
Mount Everest Sushi is your best bet, if you are on the lookout for an affordable sushi place! This place offers nothing but flavorsome sushi made from high-quality ingredients. It's perfect for dining in or taking out!
This restaurant has sushi made from different types of seafood and fish. They also have sushi platters that contain California rolls and Chef's Selection sushi.
And don't miss out on something you might have never eaten before – their Sushi Taco and Sushi Donut! It's not everyday you get to eat more modern interpretations of the beloved Japanese dish!
Sushi Fuku
$ | (412) 251-0541 | WEBSITE
If you think Japanese sushi can't get any better, Sushi Fuku has other ideas! They have incorporated a modern twist into sushi! And you get to enjoy that and more when you drop by their Craig Street branch.
They have featured rolls on their menu. And also, you have the chance to make your own sushi! You can choose what goes on in your rolls! They also have a party platter that you can customize!
Katana
$$ | (412) 388-1800 | WEBSITE
Does the sushi at Katana have sharp flavors as well? You can find out for yourself when you drop by this dining joint!
Looking at their menu might overwhelm the faint of heart. But if sushi's what you are after, then just head on straight to their Japanese menu!
They have a wide array of sushi for you! There is veggie sushi for vegetarians. And for those with no dietary restrictions, there are your usual raw and cooked sushi options!
Penn Avenue Fish Co
$$ | (412) 434-7200 | WEBSITE
View this post on Instagram
Freshness is at the core of the food, including sushi, that you can order from the Penn Avenue Fish Company! As they are also a fresh fish market, they have access to the freshest fish and seafood!
You can get sushi with tuna, salmon, eel, or flounder. There are also seafood options like shrimp and octopus.
Specialty Sushi rolls are also for those who want something special. The Penn Avenue Fish Company also has five kinds of sushi platters.
House Of Lee
$$ | (412) 766-7183 | WEBSITE
This family-owned restaurant has been in business since 1978. For over 40 years, House of Lee has been offering affordable meals for everyone.
Their sushi menu is not that wide, but it has some of the usual favorites made from tuna, salmon, and eel. They even have a King Crab roll made from Alaskan King Crabs.
If you want to try almost every thing on the sushi menu, get yourself their Love Boat! It has a little bit of everything!
Eighteen
$$ | (412) 421-3033 | WEBSITE
Here's something that you probably have not encountered often – Kosher Sushi! Yes, you can now have Kosher sushi courtesy of Eighteen. And even with its Kosher status, the sushi does not lose its authentic taste, flavor, and texture!
Kick off your meal at Cafe Eighteen with their sushi starters. They also have Uramaki rolls for those who want the rice on their sushi to be on the outside.
As part of their Specialty roll menu, you can custom-build your rolls or let the chef do the bidding! Their Specialty Platters are also available if you wish to share different kinds of sushi with family or friends.
Superior Sushi Selections in Pittsburgh
The city of Pittsburgh is blessed with so many sushi restaurants. Whenever you feel like eating sushi, you can find a good spot in no time.
If you want things to be even easier for you, let the 18 best sushi places in Pittsburgh, PA, guide you in your dining journey!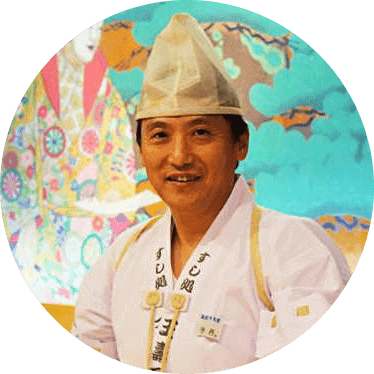 Hiroshi Nakamura, a Tokyo-born sushi chef turned US-based writer and critic, is the voice behind ichisushi.com, blending traditional sushi wisdom with modern insights.