As the city with the highest population in Colorado, USA, Denver's locals' love for sushi seems unbeatable. Their love for sushi has allowed for the blooming of different sushi restaurants in the county.
Although it is landlocked and nowhere near the coast, it doesn't seem disadvantaged. You'll not only enjoy delicious sushi, but you'll also experience the breathtaking views too. Here are 19 sushi restaurants you can check out in Denver, Colorado.
Uchi
$$$ | (303) 444-1922 | WEBSITE
Uchi in Japanese translates to 'home,' and the restaurant lives to its name indeed.
The restaurant, first established in Austin by Chef Tyson Cole, a James Beard award-winning American Sushi Master, later expanded to several locations, including Denver.
There are several non-traditional and vegan options on the menu, with a happy hour session if you want. At Uchi, you could choose to dine in their cozy restaurant or take your food to go.
Blue Sushi Sake Grill
$$ | (303) 640-3655 | WEBSITE
View this post on Instagram
If you are looking for a place with so much excitement and freshly-made sushi, Blue Sushi Sake Grill is the place. They have traditional and outrageous sushi dishes, such as their cherry bomb nigiri, which is to die for.
They also offer one-of-a-kind sushi meals and gluten-free and vegan options to fit everyone's choice.
There is also a Happy Hour feature from Saturday to Monday and a 'Build Your Own Sushi Boxes' package where you can learn how to make sushi at home.
The corporate sushi chef teaches you how to prepare eight classic maki rolls in the video tutorials. So if you derive joy in eating your creations, this is the perfect fit for you.
Izakaya Den
$$$ | (303) 777-0691 | WEBSITE
View this post on Instagram
In May 2013, Yasu Yoshi opened Izakaya Den years after starting its sister, Sushi Den. Inside this award-winning restaurant is where Asian design meets Western design. Izakaya is undoubtedly an enchanting place.
If you are not in the mood to eat inside, they have an open-air patio where you can relax with a drink in hand.
Izakaya Den accepts reservations, and it's recommended to book in advance to secure your spot at this award-winning restaurant. On their menu is a variety of fresh sushi and sashimi choices.
Jett Sushi
$$ | (303) 333-5007 | WEBSITE
View this post on Instagram
Jett Sushi is one restaurant that serves the best meals from Asian cuisines. Apart from sushi, they also offer ramen and noodles. Try out their lunch special, including Miso soup and house salads.
They have the popular contemporary sushi, California roll, and go to tradition with their edamame. The place is suitable for eating out with friends and family.
Fontana Sushi
$$ | (303) 778-8818 | WEBSITE
After Chef Danny left Shanghai for Japan and got trained in the art of Sushi making, then, he opened Fontana Sushi in Denver, Colorado, in 1999.
With all the experience he had gathered, he curated Fontana's menu with classic and contemporary dishes.
When you get to Fontana Sushi, ask for their weekly specials, as you'd surely be amazed. Along with their lunch, dinner, and happy hour menu, they also offer catering services.
Hasu Sushi & Grill
$$ | (303) 722-9968 | WEBSITE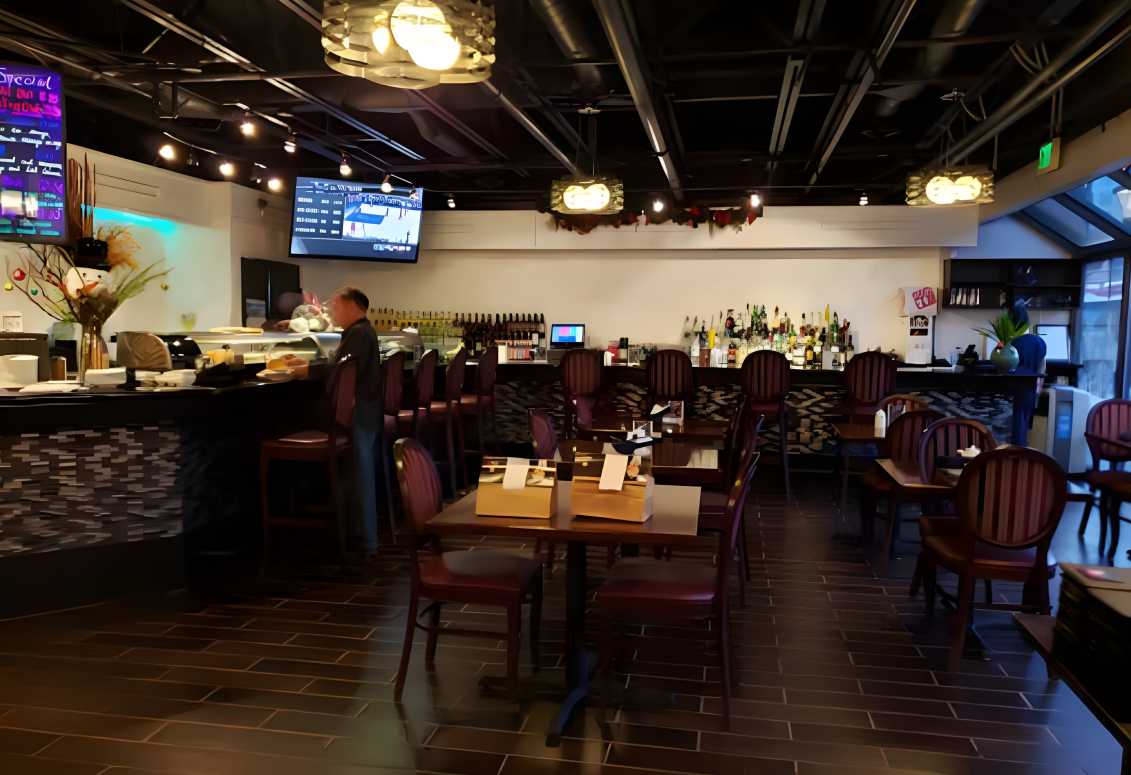 When you dine in Hasu Sushi, you won't only enjoy the convenience of their services but also the affordability of their Japanese and Asain cuisines.
Located in Cherry Creek, Hasu Sushi offers high-quality meals despite its cheap menu prices. Start with their famous California and Spider rolls if you decide to check it.
Taki Sushi
$$ | (303) 282-0111 | WEBSITE
Taki Sushi is not only known for its mouth-watering Japanese cuisine but also for its excellent customer service and respectful staff. The restaurant uses fresh ingredients to make modern, classic, and traditional sushi dishes.
Their menu has many maki rolls, including their originally-curated specialty roll, 'Sex on the Beach,' made with 7 Japanese herbs and several spices. Dine in the warm, welcoming walls of the restaurant and fill both your tummy and your heart.
Soko Sushi & Sake Bar
$$ | (303) 571-1818 | WEBSITE
Soko Sushi was opened in 2013, where Cafe Berlin once stood in Denmark. The restaurant uses high quality and fresh seafood to make its sushi dishes.
Apart from the traditional and contemporary sushi options on the menu, they also have gluten-free options.
When you go to Soko Sushi, for starters, try out their California roll or Spicy Tuna Roll. The restaurant also offers outdoor catering services.
Sushi Ronin
$$$ | (303) 955-8741 | WEBSITE
View this post on Instagram
Sushi Ronin is an indoor and outdoor dining area coupled with a bar lounge. In the Spring of 2019, they were voted one of 38 Essential Restaurants in Denver.
With its menu being inspired by the traditional way sushi is prepared, Sushi Ronin is ready to excite your taste buds with dishes like the Godzilla, Goku roll, etc., which pair well with nice cocktail drinks.
If you want somewhere to chill out during the weekends, you'll love their happy hour occasions.
Go Fish Sushi
$$ | (303) 733-8881 | WEBSITE
View this post on Instagram
This Japanese restaurant started operation over a decade ago, in 2007, and has, ever since, excited the taste buds of Denver locals with its Japanese meals. It also has a bar, where you could get some wines, Sakes, and cocktails.
The atmosphere in Go Fish is casual and ideal for family time and friends' handouts. With their primary focus on Asain dishes, especially Sushi and Sashimi, you could indulge in their Seared Tuna or Yellowtail.
Also, check out their excellent time and Tapas during the happy hour. It's open from Mondays to Saturdays.
Banzai Sushi
$$ | (303) 329-3366 | WEBSITE
Banzai Sushi is called the home of 100 rolls because they have a menu with over a hundred sushi options.
Headed by a Master Chef from Osaka, Japan, the restaurant, with over 40 years in business, uses authentic Japanese flavors to create superb meals for their customers.
Their menu is a mix of traditional, contemporary, and vegetarian. There's no risk in eating their raw foods, as they make their meals from fresh food every day.
If you're looking for where you can have a good time with your loved ones, Banzai is the place to be.
Bluefin Sushi Restaurant
$$ | (303) 333-4006 | WEBSITE
Since it was opened in April 2021, this restaurant has always served refined and appealing dishes in its sophisticated atmosphere.
Each sushi order is done in 2 pieces and could either have shrimp, scallops, octopus, etc., all based on your choice. You could get some plum wine with your sushi order and then end your meal with ice cream for dessert.
The Bluefin Sushi Restaurant opens on Monday at 4 pm, and for the rest of the week, by 11 am.
Sushi Hai
$$ | (720) 855-0888 | WEBSITE
Like few Japanese restaurants, Sushi Hai has an interior design where the East meets the West. The restaurant's main sitting area can accommodate 175 people ready to try their different Japanese cuisine, sushi included.
They also have three private Tatami Rooms where ten people can enjoy their meal sitting on the floor as in Japanese tradition.
The Tatami room is an ideal place for little celebrations, so to book it, you could make a reservation in advance to book it.
The restaurant makes its memorable meals using fresh ingredients. You would also find notably contemporary meals on their menu like Surf N' Turf, Hawaiian Mahi Mahi, etc.
Osaka Sushi
$$ | (303) 698-9919 | WEBSITE
With over 15 years in existence, Osaka Sushi now serves the public 40 different types of sushi and sashimi.
On their menu are several authentic meals inspired by Japanese Cuisine. Prepared daily are fresh handmade sushi rolls to ensure that you are only given the best.
For an awesome taste, try pairing sake with an Unagi bowl or a Playboy roll as you dine in for an awesome taste. Osaka has a menu filled with enough options to choose from.
They also have free WiFi, and to make use of it, all you have to do is request the password.
Matsuhisa Denver
$$$ | (303) 329-6628 | WEBSITE
Matsuhisa was opened in Denver by Chef Nobu Matsuhisa. His training influenced the Japanese dishes on the menu in Tokyo restaurants.
The restaurant has three private dining rooms, which can be booked for private meetings or celebrations. Apart from the private dining room, there is also a sitting area that contains 200 seats.
If you choose to dine at Matsuhisa, check out their yellowtail sashimi with jalapeno. They also offer outdoor catering services.
Sweet Ginger Asain Bistro And Sushi
$$ | (303) 996-7270 | WEBSITE
From Monday to Sunday, the chefs at Sweet Ginger Asain Bistro and Sushi whip up different meals to satisfy their customers, from sushi to the less-known dishes.
Some of these meals include renowned Japanese Sushi, Drunken Noodles, and some foods from Thailand.
There are various options for you at the restaurant as a sushi lover, starting from the famous Dallas Roll, Toro Sushi, Bluefin Tuna, etc.
Kobe An Lohi
$$ | (303) 284-6342 | WEBSITE
Lohi is located in a hip neighborhood in Denver, Colorado, and it is a beautiful restaurant. Chef Marco's Kobe An Lohi is known for one thing in particular: its carefully-curated, authentic Japanese dishes, including Shabu Shabu and Sushi.
The restaurant is open Monday through Saturday, so you could sit on a patio under Japanese lanterns and enjoy a red rock roll sushi and some cocktail before some famous Japanese desserts.
Zen Asain Sushi Bar &Grill
$$ | (303) 371-4644 | WEBSITE
After 15 years of experience, Aaron Deng opened up this restaurant to fill the locals' tummies and hearts in Denver with sumptuous sushi.
To do this, he not only focused on the raw fish sushi but also featured vegetarian and gluten-free sushi on the menu.
If you find yourself in Zen Asain Sushi Bar & Grill, start with the Salmon Toro with Caviar, Salmon Caviar, fresh wasabi, and wasabi dressing. Also, check out the veggie tempura roll from the entree list if you are vegan.
Okinawa Japanese Cuisine
$$ | (303) 322-8886 | WEBSITE
View this post on Instagram
If you are looking for a place that prepares sushi and other excellent traditional Asian dishes like gyoza and shumai, you should visit Okinawa.
For an unforgettable experience, dine in and try the California roll with vegetable tempura and some hot sake or beer in its friendly environment.
If you want something beyond everyday meals, don't hesitate to ask for their daily special. Their happy hour, which runs from 2:30 pm to 6:00 pm, offers a buy one get one free deal on their wine, sake, and beer.
Summary
If you are a sushi lover and live in or drive past Denver, the restaurants mentioned above are the best places to check out delicious sushi dishes.
The restaurants not only prepare great sushi dishes that excite your taste buds but also make you feel at home. Ensure you comply with any health rules in the restaurants.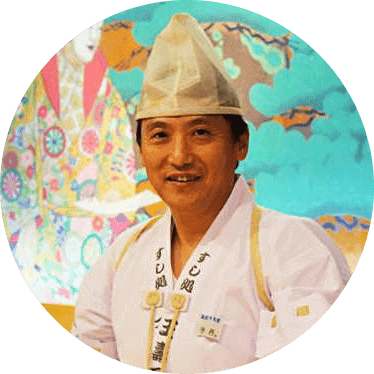 Hiroshi Nakamura, a Tokyo-born sushi chef turned US-based writer and critic, is the voice behind ichisushi.com, blending traditional sushi wisdom with modern insights.