Sometimes, you might feel like having sushi, and it's no crime! Sushi has been a popular Japanese dish that has traveled miles and miles and is now one of the most famous dishes served all around the globe.
So, if you happen to feel like it's a sushi day, here are 18 best sushi places in Colorado Springs, CO.
Bada Japanese Restaurant
$$ | (719) 424-7269 | WEBSITE
Bada Japanese restaurant aims to provide only the best for their customers. This restaurant has a lot to offer, and they're just waiting for you to try them. You get reasonable serving at reasonable prices, plus their dish is good and could easily pass the vibe check.
Their staff is very friendly and is set out to make you feel comfortable while having your meal. Another pro thing about friendly staff is that you won't be intimidated, so you can ask them every time you have some inquiry about the restaurant's food, ambiance, or any special requests.
Kanpai Japanese Restaurant
$$ | (719) 574-2412 | WEBSITE
Kanpai Japanese Restaurant is a lovely palace to be at if you are craving sushi, sashimi, and other Japanese dishes. They offer a friendly and efficient service that will prevent unnecessary hassles.
Kanpai makes sure that the ingredients are fresh, so the dishes served are new, and it will be evident as you take a bite. They also have drinks and other meals on their menu, so you have a lot to pick from. The dishes will satisfy your craving as each dish comes in a generous serving.
Fujiyama
$$ | (719) 630-1167 | WEBSITE
Fujima serves a variety of vibrant mixes of sushi rolls and their list of Japanese hibachi-grilled dishes. So, if you happen to have these in mind, you might want to visit Fujiyama. They make sure that they choose the best and freshest ingredients.
These ingredients are then put together to create masterpieces you can enjoy. Fujiyama assures their customers that every plate is created in pristine practice along with modern twists and changes, so there's really a lot to expect.
The service can be slow at times because of t5he number of customers, but they make sure that the wait is worth it.
Tomo Sushi
$$ | (719) 597-2422 | WEBSITE
Tomo Sushi is a place where you can feel comfortable as you dine on your favorite type of sushi. The vibe it offers is something you would like if you are into a chill ambiance. The interior is aesthetically pleasing and simple, so it doesn't overpower and instead highlights their good quality meals.
Their staff and waiters are also very friendly and helpful, so there are no worries if you happen to have any issues with your meal or if you have any requests. They are sure to try their best to accommodate you in the best way.
Kohnami Sushi
$$ | (719) 599-8689 | WEBSITE
Kohnami Sushi is a casual and compact eatery. They serve a variety of classic Japanese dishes, sushi rolls, and cooled Japanese fare. If you are up for some good sushi and traditional dishes, you may want to visit Kohnami Sushi.
They also take reservations, so if you are someone who prefers to plan their meals ahead of time. This can also help you save time, and you won't have to fall in line if the restaurant is packed on those days.
Sushi O Sushi
$$ | (719) 576-9830 | WEBSITE
If you want to enjoy your sushi with the wind touching your skin freely, you may visit Sushi O Sushi. Sushi O Sushi has a relaxed Japanese eatery and outdoor seating to your liking. They aim to prepare inventive sushi, sashimi & tempura that are set to blow your taste buds away.
Here, the ingredients they use are made sure to be fresh, catering only the best to their customers. Sushi O Sushi also has a sound system, so you won't have to wait in long lines as you are accommodated the best they can.
Yoo Mae
$$ | (719) 473-8105 | WEBSITE
Yoo Mae is a family-run Japanese eatery that's famous in the area. They are also known for their wide variety of options! There is a lot to pick from, reaching for 50+ sushi rolls. In fact, there is one each for each American State.
With these many options, it would be impossible to order nothing. So, if you are up for some sushi exploration, this is an excellent place to start. With their options, you are up for quite the ride. The area also has a pleasing ambiance, adding a good dining experience.
Uri Sushi & Grill
$$ | (719) 394-4967 | WEBSITE
Uri Sushi & Grill is a low-key eatery aiming to serve the best a range of grilled Japanese dishes, sushi rolls, and sashimi. So, if you are craving grilled Japanese dishes and sushi, this is your place. Spice your meal up by satisfying both cravings in one seating.
Their sunflower roll is the most recommended by customers, but there is still a lot to try. As for service, Uri Sushi & Grill also aims to give you the best service accompanied by a hearty and delicious meal that will surely elevate your dining experience.
Kura Japanese Restaurant
$$ | (719) 282-8238 | WEBSITE
Kura Japanese restaurant offers a stylish Japanese spot that you may find very classy and endearing. They offer meals prepared on teppanyaki grills, so if you happen to be craving that too, this is a place you can visit.
Kura Japanese Restaurant also has a variety of tapas on its menu. You can enjoy your sushi at their sushi bar with many options, too, as they have more than 100 sushi dishes. Whether you want traditional sushi or chef's special creations, they are ready to serve them to you.
Jei Sushi
$$ | (719) 424-7018 | WEBSITE
Jei Sushi is a casual and straightforward local fixture in a strip mall perfect for hungry and craving customers as they offer to serve all-you-can-eat, hand-rolled sushi! So, if you feel like a single serving won't cut it, you can always visit Jei Sushi and have as much as you want.
They also serve different types of beer and wine to accompany your sushi. It's never a complete meal without your favorite drinks, of course. The prices depending on the serving are also very reasonable, so you are bound to love it.
Sushi Ato
$$ | (719) 694-8936 | WEBSITE
Sushi Ato is a simple casual restaurant where you can enjoy good Japanese food. They specialize in ramen noodles and sushi. If you like bento boxes, they also have a variety to choose from. It is delicious, but it's also very appealing, eye candy, indeed!
Sushi Ato serves sake and beer that completes your dining lineup and is undoubtedly a winner addition. What's a good meal without a good drink, right? Their interior hue is red, elevates the goodness of food, and enhances your dining experience as it offers a classy and calm vibe.
Bento Heaven
$ | (719) 633-3020 | WEBSITE
Bento Heaven is where you can make your bento dreams come true. This restaurant specializes in build-your-own bento boxes! So, if you happen to be craving bento and have a lot of combinations and ideas in mind, you can visit Bento Heaven.
They also serve Japanese fare and sushi. The possibilities are just endless! You can maximize your creativity and be the happiest and fullest once you fulfill your cravings. The atmosphere is very chill and will surely make you feel comfortable. Their staff is friendly and accommodating too so you won't feel uncomfortable.
Sushi Rakkyo
$$ | (719) 645-8754 | WEBSITE
Sushi Rakkyo aims to serve good and tasty sushi to satisfy your cravings. They offer to eat all you can option, which is excellent and worth it if you are hungry and sure to eat a lot.
The serving is enough and reasonable for regular portioned meals, so you are sure you are getting the best of what you paid for. The staff is lovely and will be ready to answer any inquiry you have in mind. Sushi Rakkyo's ambiance is also classy and not overwhelming, so you are sure to have a peaceful and good meal.
Sushi Spot
$$ | (719) 358-7241 | WEBSITE
The Sushi Spot is not called Sushi Spot for no reason. This restaurant serves one of the best sushi in town. They make sure that their ingredients are the freshest, so the meals they serve are extra special and the best.
The owner, chefs, and staff share the same goal of serving the best food and good presentation. Everyone's hard work is evident in the food and service they offer. They are consistently good and just passionate about what they do. All in all, Sushi Spot makes sure that you have a good dining experience.
Osae Sushi Ramen Bistro
$$ | (719) 570-0543 | WEBSITE
Osae Sushi Ramen Bistro is a modest, comfy, and informal eatery that aims to help you relax and enjoy your meal. This restaurant offers a range of Japanese cuisines such as sushi and ramen noodles.
So, if you happen to be hungry for both, you can visit this place. They also have a sushi bar that adds to the appealing ambiance of the place. Osae Sushi Ramen Bistro is a popular place because of its good food. The servings are generous, and you get the best quality for the money you spend.
Jun Japanese Restaurant
$$ | (719) 227-8690 | WEBSITE
Jun Japanese Restaurant is a classy and great place to enjoy your favorite Japanese cuisine like sushi. They offer a cozy Asian-style space with sunken tables to cater to their customers' needs and wants.
Jun Japanese Restaurant also serves food cooked in hibachi grills if you fancy some grilled Japanese food. They also have a sushi bar if you are more into that space.
They have a variety of dishes to try, and all of them look appealing as the presentation is good. This place has been one of the local's favorite Japanese restaurants around.
Dozo Sushi and Bar
$$ | (719) 203-5699 | WEBSITE
Dozo Sushi and Bar is a down-to-earth eatery that provides a comfy environment to enjoy your meal. They have a variety of Japanese dish specialties that you might love. Dozo Sushi and Bar also has a functional website for you to quickly pick up your orders before coming to the restaurant to save time.
If you follow a strict diet and a specific eating regime, they also have gluten-free options and, of course, sake. Their service is rated excellent, and indeed, Dozo Sushi and Bar will give you a different sound experience.
Ai Sushi & Grill
$$ | (719) 266-5858 | WEBSITE
Ai Sushi & Grill is a restaurant that offers a whole new dining experience. They provide great food and a pleasant ambiance that you can enjoy alone, with someone special, or with a larger crowd like your family or team.
They ensure that they serve you the freshest food to satisfy your cravings. They work and act as fast as possible, so you can trust that they will serve your order on time.
Summary
Here are the 18 Best Sushi Places in Colorado Springs, CO, that you can try and enjoy.
If you feel like it's sushi day today, you can check out this list and see if something sparks your interest. It's good to have as many options as possible for food, especially when it involves something you like, like sushi!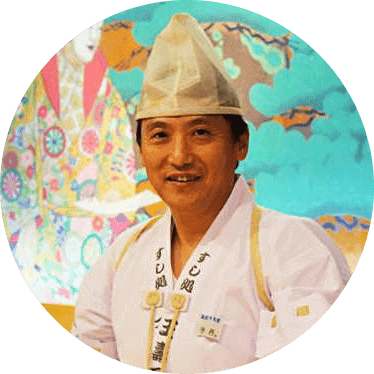 Hiroshi Nakamura, a Tokyo-born sushi chef turned US-based writer and critic, is the voice behind ichisushi.com, blending traditional sushi wisdom with modern insights.