Florida is known for its spectacular beaches and award-winning restaurants. The 13 best sushi places in St. Petersburg, FL, are great dining spots in the Sunshine State. You can enjoy the classic Japanese fare with family and friends. Check them out in this article and schedule a fantastic sushi night with loved ones.
Umami Sushi Hibachi Restaurant and Bar
$$ | (727) 800-2799 | WEBSITE
This sushi restaurant is famous for its All-You-Can-Eat Buffet. Frequent diners rave about high-quality Sushi and its affordable price. You can start your meal with seaweed or avocado salad. Then, whet your appetite with their seafood appetizers.
The restaurant has a wide array of sushi rolls, including Alaska, Boston, and California. The rolls, Sushi, and sashimi are all made from fresh ingredients sourced from reputable suppliers.
Even if the place gets packed, service is quick. The staff is warm and accommodating, making you always feel at home. They'll give suggestions based on your preference so you can enjoy your meal to the fullest.
Sushi Sho Rexley
$$$$ | (727) 835- 8478 | WEBSITE
This high-end sushi dining spot brings the art of Omakase to St. Petersburg. This traditional dining experience brings Sushi to a sophisticated and exclusive level, making each order unique and individualized.
It allows guests to appreciate the careful seafood preparations and their fantastic skills. It's a celebration of the beautiful ceremony that spans centuries. The Omakase journey emphasizes presentation, style, and the use of some of the freshest fish from around the world.
The chefs purchase the seafood from the Tokyo Toyuso to ensure the utmost quality. Each dish comes with sake pairings that complement the ocean's bounty.
Sushi Inc
$$ | (727) 800-9977 | WEBSITE
View this post on Instagram
This sushi place opened in 2013, and since then, it has offered hand-rolled Sushi in a warm and relaxed atmosphere. You can find it in the city's heart where the exciting activities are located. Voted as the number one best sushi in downtown St.
Petersburg, it offers creative Sushi, Sashimi, and Rolls. Locals and tourists rave about Nigiri, Sushi, and the signature INC roll. This spot also has live music and many drink options that can make your night memorable.
Rain Japanese Sushi Bar & Thai
$$ | (727) 545- 1781 | WEBSITE
Family-owned Rain Sushi lives by the philosophy of creating fantastic food at reasonable prices. Once you get past the unassuming face, you'll feel right at home. The cozy and quirky interiors are reminiscent of traditional Japanese cafes.
The chefs prepare each meal comes using the freshest ingredients and mindful techniques. Most of the guests are regulars, proving that the whole dining experience is worth repeated visits.
The menu includes chef's special rolls, Sushi, nigiri, and appetizers. One of the bestsellers is the spicy yellowtail tuna. It's a concoction made more special with smelt roe, cucumber, scallions, and spicy mayo.
Mori Sushi
$$ | (727) 873- 6445 | WEBSITE
This sushi spot opened its doors in 2000. Since then, it has offered the community unique sushi creations. The restaurant offers a memorable dining experience. You can have fun watching sushi chefs prepare your meals.
Seeing them wrap, slice, stir, and chop is already a journey on their own. The sushi and sashimi bento box give you value for your money for only $13.95. It includes four pieces of Sushi, seven pieces of sashimi, miso soup, and house salad. Dining with children won't be a problem since they serve kids' meals.
The Lure
$$ | (727) 914-8000 | WEBSITE
The Lure is a fun, laid-back place where the St. Petersburg action is. This place offers unique sushi creations in the downtown's most vibrant part.
In 2020, it received the top Best Sushi Restaurant Recognition from St. Petersburg's Foodie Awards. Its specialty sushi rolls include "The Lure," a combination of spicy Kani, cream cheese, and asparagus topped with salmon.
This famous hangout place also offers delicious cocktails and award-winning brews that match the menu's nigiri, sashimi, and sushi rolls. You can also enjoy playing billiards with family and friends.
Mr Sushi
$$ | (727) 329- 6777 | WEBSITE
This sushi spot is conveniently located on 34th Street, making it a favorite local hangout. They're known for generous portion sizes and fresh sushi offerings. It serves artfully presented Sushi that expresses the chef's passion and skill.
The signature dish is the Tuna Tataki. It's made from seared fresh tuna topped with scallions, masago, sesame seeds, and ponzu sauce.
You can order the chef's sampler if you're craving to try several sushi options. For only $11.95, you'll get five pieces of Sushi prepared just for you. It also has cooked maki rolls for people who are not into raw fish.
Hook's on 9th
$$ | (727) 898-4665 | WEBSITE
Fans of this restaurant declare that it is one of the best sushi places in the Greater Tampa Bay area. It takes pride in offering unpretentious sushi creations. Its belief in serving gourmet sushi at non-gourmet prices anchors its operations.
Its "Sushi Dreams" collection includes Spicy California, St. Pete, Shrimp Tempura, and Crunchy Rolls. Choose any of the two offerings for only $11.95.
It also offers a wide variety of sashimi and nigiri during dinner service. The cozy place is a welcoming respite from the busyness of downtown St. Petersburg. It's a great place for celebrations or intimate dinners.
Rollbotto
$ | (727) 487-2681 | WEBSITE
View this post on Instagram
If you're after a more personalized way to eat Sushi, then Rollbotto is your dream place. They offer made-to-order sushi rolls using the ingredients you've chosen. You can inform them if you have any food allergies.
They'll gladly change their prep boards to ensure you enjoy an allergen-free sushi roll. Each full roll makes ten pieces, making it perfect for sharing.
It also offers vegan options. The industrial-chic restaurant is an excellent backdrop for a casual lunch or dinner meal. Located near the pier, it's a great stop after an afternoon stroll by the beach.
Sushi Rock Grill
$$$ | (727) 867-0770 | WEBSITE
Sushi Rock Grill has something to offer all sushi lovers. Whether an adventurous food enthusiast or a traditional sushi lover, you have something to enjoy in this restaurant. You can best enjoy its sushi creations out on the patio.
You'll hear the waves crashing while delighting in the ocean's freshest bounties. The Maki Sushi Combo is an excellent deal at $13.95. You'll get two maki rolls served with soup or salad for every order. The sushi spot also serves a dazzling array of Makimono, Sushi, and Sashimi. You'll never run out of choices for every visit.
Good Fortune, St. Pete2
$$$ | (727) 287-3881 | WEBSITE
View this post on Instagram
This hip and trendy spot is the newest sushi restaurant to grace St. Petersburg. It boasts of 12-person sushi bar where you can enjoy freshly made creations. Recent diners rave about the Double Dragon, a signature roll made from tuna, avocado, yellowtail, and habanero sauce.
You can also order from their long list of Nigiri and Sashimi. These dishes are best paired with their collection of Sake, Japanese Whisky, original cocktail concoctions, wine, and imported beer.
The restaurant has a colorful karaoke room you can exclusively book for your group. You can also have a great time dining on the gorgeous outdoor patio.
Bento Asian Kitchen + Sushi
$ | (727) 317-5533 | WEBSITE
View this post on Instagram
This family-owned and operated restaurant chain has been serving sushi and bento meals since 2002. They have a sushi combo box that includes eight pieces of California rolls and two four-piece classic rolls. It's a filling meal for only $15.00.
Vegans would be happy to know they can enjoy the avocado roll even without the mayo. If you have any food sensitivities, the chefs would be more than willing to accommodate your needs.
Ming Ming Tea Cafe
$ | (727) 623-0920 | WEBSITE
This lovely sushi spot is perfect for casual lunches and quick afternoon bites. When you get seated, a server will hand you a giant book where you can choose your sushi rolls. Loyal diners love the reasonably priced Sushi made fresh to order.
You can taste the freshness of the rice and fish. Being a small, family-owned business, it strives to offer the best quality to its customers. The Boba and organic teas are an excellent pair to the rolls. All drinks are handcrafted in the store and use only the best ingredients.
Conclusion
Having Sushi for lunch or dinner is always a great idea. It's a complete and convenient meal that exudes freshness and flavor. If you're in the Sunshine State, drop by any of the 13 best sushi places in St. Petersburg, FL, for an incredible dining experience.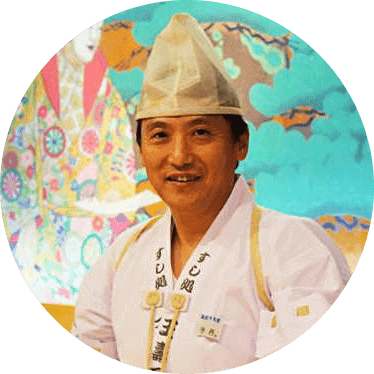 Hiroshi Nakamura, a Tokyo-born sushi chef turned US-based writer and critic, is the voice behind ichisushi.com, blending traditional sushi wisdom with modern insights.