Albuquerque is the most populous city in the state of New Mexico. With so many people in the city, the food business thrives, and sushi is one of the most popular dishes in the area.
There are so many sushi restaurants in Albuquerque, New Mexico, that it can be challenging to decide where to eat. Allow us to assist you. We've compiled a list of the top 20 sushi restaurants in Albuquerque to help you choose where to get the freshest, most delicious sushi in Albuquerque, New Mexico.
Sakura Sushi and Grill
$$ | (505) 890-2838 | WEBSITE
Sakura Sushi and Grill is a locally owned restaurant that serves both regular and premium sushi. Each week, the finest sushi is fresh. They also make sushi in three different ways: the traditional way, the Japanese way, and the New Mexico way.
In 2021, Albuquerque Journal's Readers Choice chose the restaurant as the Best Sushi Restaurant in Albuquerque. You should also try their fantastic Bulgogi, and gyoza is incredible.
The sushi selection is deliciously large and varied; every sushi roll they had was fresh and full of flavor. Even though they were swamped, the service was excellent.
Bento Sushi Japanese Restaurant
$$ | (505) 821-9667 | WEBSITE
Bento Sushi is a charming Japanese-themed restaurant with a cozy setting, helpful service, an extensive menu, and genuinely great sushi. The fish is so fresh that it melts in the mouth. It is a very tiny restaurant compared to others, yet its sushi and sashimi are incomparable.
The tuna sashimi is consistently fresh, cool, and delicious. The rolls were also excellent. Sushi-wise, you should try their King Dragon Roll and Phoenix Roll. Excellent! In addition to sushi and sashimi, they also serve delicious noodle and rice dishes prepared with fresh ingredients.
Shogun Japanese Restaurant
$$ | (505) 265-9166 | WEBSITE
The sushi at Shogun Japanese Restaurant is one of the best in the city. The Japanese restaurant takes pride in its welcoming atmosphere, excellent customer service, and high-quality meals influenced by Japanese cuisine.
It would be best if you tried their renowned sushi boat carousel. They can also serve miniature boats of sushi rolls. Sushi chefs are highly inventive when it comes to crafting fascinating and impressive presentations.
This sushi restaurant employs only the freshest seafood and fish. The fish and rice are excellent, and the sauces are not excessive. The rates are reasonable considering the quality and amount offered.
Sushi Hana
$$ | (505) 842-8700 | WEBSITE
Sushi Hana is a go-to spot for comfort food in downtown Albuquerque, with a casual dining ambiance that incorporates elements of Japanese culture. The staff is always happy to assist, and the food is quite inventive.
The sushi was fresh, and the rice was tasty. In addition to the above-average bento boxes, the Nigiri sushi is exceptional. Vegan sushi options include the avocado roll, cucumber roll, tempeh roll, green chili roll, and vegan yakisoba bento box.
Their meal is consistently great, regardless of the time of day or the day of the week. In addition to vegan choices, they provide various rolls to suit all customers' preferences. Each roll I received was exceptionally fresh and flavorful. Moreover, the service was swift and efficient!
Miso Sushi
$$ | (505) 299-0973 | WEBSITE
If you want the best sushi in Albuquerque, you don't need to look any further. Their food looks great and tastes even better than it seems. The sushi rolls are fresh, taste great, and look very nice. Aside from sushi, they have a wide variety of options on their menu.
You should try the sashimi rose and the California roll with eel. It tastes like nothing you've ever had before. Their staff was friendly and pleasant, making you feel right at home. The service is great, and the food is delicious.
Sakura Sushi LLC
$$ | (505) 294-9696 | WEBSITE
Sakura Sushi is a small, simple place with dishes from Japan, Thailand, and Laos, as well as a tiny sushi bar. All of their food was tasty, but their sushi was delicious. The prices are fair, and the fish is very fresh.
You should also try their miso soup and Tom Yum. For their sake, they have a lot of options. The service was also outstanding. This place is highly recommended to anyone who likes sushi.
Sushiya
$$ | (505) 275-4777 | WEBSITE
Sushiya is the newest sushi bar and Asian fusion restaurant in Albuquerque. In addition to regular sushi rolls, the Japanese restaurant provides a variety of chef's specialties. Moreover, they offer a variety of classic Asian cuisines and delectable Asian Fusion meals.
This lovely eatery offers a variety of sushi and traditional Asian meals, as well as beer, wine, and sake. Their sashimi dish was sufficient for two people, and the fish was fresh.
Compared to other establishments in town, the sushi is of superior quality and competitively priced. The rice is soft and in little quantities on the rolls. The facility is excellent overall, with a pleasant atmosphere and responsive service.
Japanese Kitchen Steakhouse, Teppanyaki & Sushi
$$ | (505) 884-8937 | WEBSITE
The Japanese Kitchen Steakhouse, Teppanyaki, and Sushi are the original Japanese Kitchen Steak House and Seafood Grill, providing classic and contemporary Japanese cuisine for over four decades.
In 2021, the Sushi Bar was added to the Steakhouse so guests can enjoy teppanyaki and sushi simultaneously. For a more lively and exciting dining experience, their chefs make your food right in front of you while putting on a show.
This Japanese restaurant is the first teppanyaki/hibachi restaurant in New Mexico. It employs some of the most experienced and original teppanyaki chefs in town. It is a great location to dine and socialize, with excellent service and courteous employees.
Takumi Restaurant
$$ | (505) 508-3091 | WEBSITE
Takumi Restaurant is Albuquerque's first smoke-free Japanese barbecue featuring a sushi bar and teppanyaki dining. The Japanese restaurant serves exquisite sushi, sashimi, and traditional Japanese cuisine for dine-in or takeout.
In contrast to other Japanese establishments, the pricing is fair, and the atmosphere is warm and inviting. You can enjoy your meal in a magnificent, heated PATIO with a roof and a very relaxing atmosphere. The server was courteous and accommodating. There is also a full sake bar, beer, and wine.
Samurai Grill & Sushi Bar
$$ | (505) 275-6601 | WEBSITE
View this post on Instagram
Samurai is a modern Japanese grill and sushi restaurant in the Albuquerque area that serves the best-grilled meat, shrimp, and the freshest sushi and sashimi. Meats and seafood are presented to your table, while Teppan chefs provide additional entertainment.
Their custom rolls can be larger than most other establishments, so you receive greater value for your money. The sashimi and Nigiri are consistently delicious and offer various rolls incorporating local green chile.
The restaurant has seating for 100 guests in the bustling Teppan grill room and 60 guests at the sushi bar. The restaurant has an authentic Japanese atmosphere and low prices.
Azuma Sushi & Teppan
$$ | (505) 880-9800 | WEBSITE
Azuma is a Japanese restaurant with a tranquil atmosphere, a sushi bar, steaks, and entrées that are grilled to order. Their sushi is always fresh, inventive, and tasty. They have a fantastic hibachi side dish. The combo platters were well presented, and the chefs' arrangements were brilliant.
Sushi is affordable and served in generous portions with only the highest quality ingredients. Bento boxes are available and are suitable for lunch. The service was exceptional, and the ambiance was pleasant.
Don Sushi
$$ | (505) 582-2401 | WEBSITE
Don Sushi is a comfortable restaurant with an innovative and traditional sushi menu and large format platters great for parties. The sushi tastes incredible! In addition to dining tables, there are two bar tables for seating. The background is quiet, with Spanish music playing.
Sushi tastes fresh, and salmon nigiri is always prepared to perfection. Their menu features numerous exceptional options. Sushi was both fresh and plentiful.
You should have their Super Mario Roll, covered in green chile tempura and rather tasty. The sushi with smoked salmon flavor is also a must-try. They taste delicious. The rolls are enormous yet incredibly delicious.
Sushi Gen
$$ | (505) 830-0131 | WEBSITE
Sushi Gen is a small, hard-to-find restaurant in Albuquerque. This sushi place is known for its All You Can Eat Sushi for $20. The Japanese restaurant serves a wide variety of fresh, authentic sushi that tastes good.
There is also Japanese food, like squid salad and miso soup. Some of their rolls include the California Roll, the Spicy Tuna Roll, and the Eel dragon roll. Their prices are fair, and all of their food is tasty. The place is peaceful and inviting.
Hayashi Japanese Steakhouse
$$ | (505) 884-0694 | WEBSITE
Hayashi Japanese Steakhouse is a hibachi-style restaurant with an extensive sushi bar with over 30 types of fish and shellfish. The cuisine of the Japanese restaurant is a vibrant blend of traditional Japanese and Pacific cuisine.
They have the best chefs, server staff, and kitchen staff in New Mexico, as well as the best wine and sake list. This restaurant offered not just delicious food but also entertaining and courteous service.
You must taste their sushi for its superior quality and quantity. Try out the BMW and West Texas roll. You won't regret it one bit. It's also entertaining to watch their chefs cook in front of you.
Nagomi Restaurant
$$ | (505) 298-3081 | WEBSITE
Nagomi is a Japanese word that connotes tranquility, peace, and comfort. This Japanese restaurant serves the best Japanese cuisine in Albuquerque. Their menu extends from sushi to excellent Japanese home cooking that is always flavorful, rich, and hearty without being too heavy.
You must try their incredible sushi, curry, and seafood ramen, all of which are to die for. The staff is friendly, and the atmosphere is lively. The sashimi served at Nagomi is delectable and fresh, and people love ordering it. Overall, this Japanese restaurant is well worth a visit and relatively affordable in comparison to other eateries.
Naka Sushi
$$ | (505) 200-9152 | WEBSITE
Naka Sushi is a small Japanese restaurant in Albuquerque that serves good sushi and other real Japanese food. They have a sushi combo that is a great deal for the money. Their sushi is very fresh and tastes and feels great.
Also, their sashimi is fresh and delicious. The best time to stop by is during happy hour when they offer discounts. The people who work there are always friendly and helpful.
They have a beautiful koi pond that adds to the beauty inside the restaurant. There are also plenty of things on the menu that aren't seafood to ensure everyone is happy.
Ichiban Japanese Restaurant
$$ | (505) 899-0095 | WEBSITE
Ichiban Japanese Restaurant is a little corner restaurant in an unremarkable commercial area that takes pride in delivering high-quality and varied cuisine. The restaurant serves sushi in addition to teriyaki, short ribs, and other cooked dishes. Ichiban is renowned for serving the finest sushi and sashimi.
Their sashimi has huge, high-quality, and incredibly fresh fish slices. Absolutely worth the cost. The place was quite crowded, probably understaffed, but the service was excellent and efficient. The location is beautiful, modern, and clean. The menu is exquisite, and the cuisine is delicious!
Sumo Sushi
$$ | (505) 246-1615 | WEBSITE
Sumo Sushi is a modern Japanese restaurant that serves dim sum, sushi, udon noodles, and other dishes from Japan. They always serve sushi that is good, fresh, and tasty. Try the "Red Dragon" and "Spider" rolls.
They are the best, but any dish is good. Their Nigiri has a good amount of rice and comes in big portions. They also have delicious dim sum. The service was great, and the place was friendly and fun.
Summary
People love to eat, and sushi is one of the foods they can't stop eating. Because of this, sushi restaurants are a big hit everywhere. Some of the best sushi places in Albuquerque, New Mexico, are listed above.
If you are in the area, you can check them out. Most of these places have been serving sushi for years, and their chefs, ingredients, and staff are top-notch. The sushi at these Japanese restaurants is worth the money you pay.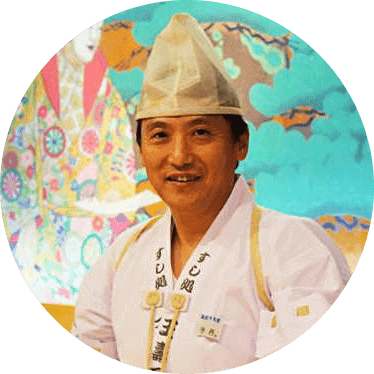 Hiroshi Nakamura, a Tokyo-born sushi chef turned US-based writer and critic, is the voice behind ichisushi.com, blending traditional sushi wisdom with modern insights.