Planning a sushi night? Snow crab sushi is a fun treat made with crab meat. Serving this treat will make your sushi night complete! If you don't know how to make snow crab sushi yet, we got you. We have 18 snow crab sushi recipes on this page, just for you:
Snow Crab Sushi
Snow crab is a species of crustacean that lives in cold waters in the North Atlantic Ocean. The name "snow" comes from the white color of its shell, which looks like snow when it's cooked.
Snow crab sushi is a delicious way to enjoy crab. It's made with snow crab, white and sweet, with a delicate flavor that you can't get from other types.
The main ingredient in this type of sushi is the snow crab meat itself. The flesh of this crab has a sweet taste, and there are many ways to prepare it for consumption.
Snow crab sushi can be made in several different ways depending on your preferences and what ingredients you have on hand at the time.
There are many different types of snow crab sushi recipes out there, and they all vary from one another based on what ingredients are used and how they are prepared.
Some people like their snow crab sushi spicy, while others prefer theirs plain, without any added flavorings or spices whatsoever.
Benefits
Snow crab has many health benefits. It contains omega-3 fatty acids that help reduce inflammation throughout the body and improve heart health by lowering cholesterol levels in the bloodstream.
Omega-3 fatty acids also help prevent heart disease by decreasing plaque build-up in arteries and reducing triglyceride levels in the blood.
Snow crab is also rich in protein, which is necessary for maintaining and building muscles in our body. Snow crab is also a great source of Vitamin B12 and Selenium, improving general health and preventing chronic conditions.
How Daily has a recipe for snow sushi roll that you can't resist. This Snow Sushi Roll Recipe twists the classic California Roll and transforms it into a crunchy, cold-chilling treat. This snow sushi will excite you if you're used to the simple Kani filling.
The filling used for this recipe is crab salad. Prepare imitation crabs, cucumber, mayonnaise, lemon, sriracha, sushi rice vinegar, and nori for this recipe. This recipe yields two rolls which you can finish in just 20 minutes!
2. Snow Crab Sushi Roll Recipe by How to Make Sushi
This video features Chef Devaux showing how to make delectable snow crab sushi rolls filled with ginger salsa and wrapped with nori. This recipe is topped with avocado slices and spicy mayo. To make the rolls more visually appealing, Masago is also placed on top.
You can also garnish your rolls with shaped slices of cucumber and a wasabi flower. This recipe is excellent for sushi parties, whether celebrating a birthday party or having a simple home gathering.
Royal Greenland's Snow Crab Sushi Recipe uses snow crab claws, meat, and arms. For this recipe, prepare nori, sushi rice, rice vinegar, and wasabi. You also need sugar, salt, onion, chives, pepper, and cucumber.
This recipe by Royal Greenland yields four delicious servings of snow crab sushi. It requires a preparation time of 30 minutes. To make your rolls extra tasty, serve them with dipping sauce and spring onions. And, if you love spicy food, add wasabi.
4. Snow Crab Gunkkan Sushi Recipe by Anonymous Sushi
Anonymous Sushi's channel is a channel made by a sushi instructor to teach everyone how to make delicious sushi at home. This Snow Crab Gunkkan Sushi Recipe by Anonymous Sushi is a quick video demonstrating tricks and techniques to follow when making snow crab sushi.
This recipe boils the snow crab legs in beer and lemon juice. Doing this reduces the strong smell of the crab. Anonymous Sushi's channel has other sushi recipes for you, including tofu sushi, Futomaki roll, and Akamizuke sushi.
Make Sushi is back with a sweet, delicious, and tangy Snow Crab Sushi Recipe. This recipe is made by Chef Devaux and is a must-try for everyone who loves bold flavors. You need snow crab legs, ginger salsa, clarified butter, avocado, white sushi rice, and nori for this recipe.
For the seasoning, prepare sea salt and ground black pepper. Then, layer spicy mayonnaise and Masago over them. This recipe makes visually appealing snow crab rolls. Plus, they're delicious!
6. My Sushi Daddy's Spicy Crab Sushi Roll
My Sushi Daddy has a Spicy Crab Sushi Roll for your sushi night. This recipe calls for imitation crab sticks, mayo, and hot sriracha sauce. You can also add Masago (fish eggs) to your spicy crab rolls if you're a fan.
Top your spicy crab sushi rolls with toasted sesame seeds to give a visual surprise. Doing this adds more flavor to surprise your tongue, too.
Alaska's Seafood Snow Crab Sushi Salad will impress your guests if you're having a sushi party. This recipe by Alaska Seafood made a straightforward but flavorful snow crab sushi recipe.
This recipe requires 25 minutes to prepare and cook, and it yields eight servings. It is perfect for a sushi party because it's delicious, stylish, and elegant! This recipe calls for Alaska snow crab and sushi rice mixture you can make with simple ingredients.
8. Spicy Crab Salad by Sushi and Desserts
Sushi and Desserts has a treat for you: Spicy Crab Salad for Sushi Recipe. This recipe is easy and is considered one of the best snow crab sushi recipes out there.
You need 250 grams of snow crab sticks, 80 grams of Philadelphia cheese, and sweet chili sauce for this recipe. You don't need to go to expensive restaurants to get the best sushi – you just need to find the best recipe like Sushi and Desserts video!
Allrecipes does not fail at providing us with fantastic recipes. This time, they created Cream Cheese and Crab Sushi Rolls Recipe that's delicious and quick to make. All instructions are simple, and you can make this recipe in less than 2 hours!
This recipe uses snow imitation crab legs. Besides snow crab, you also need white rice, rice vinegar, nori, cucumber, fresh ginger root, and cream cheese. It yields 2 rolls good for two people.
10. Yummy's Spicy Crab Meat Sushi Rolls Recipe
Yummy Channel never fails in bringing the best recipes. This time, they have a video on making a spicy crab sushi roll you can make at home fast.
This video features a delicious roll of spicy imitation crab sticks, Philadelphia, and hot sriracha sauce. You can place sesame seeds on top to give the rolls a visual pop and add a stronger, tastier flavor.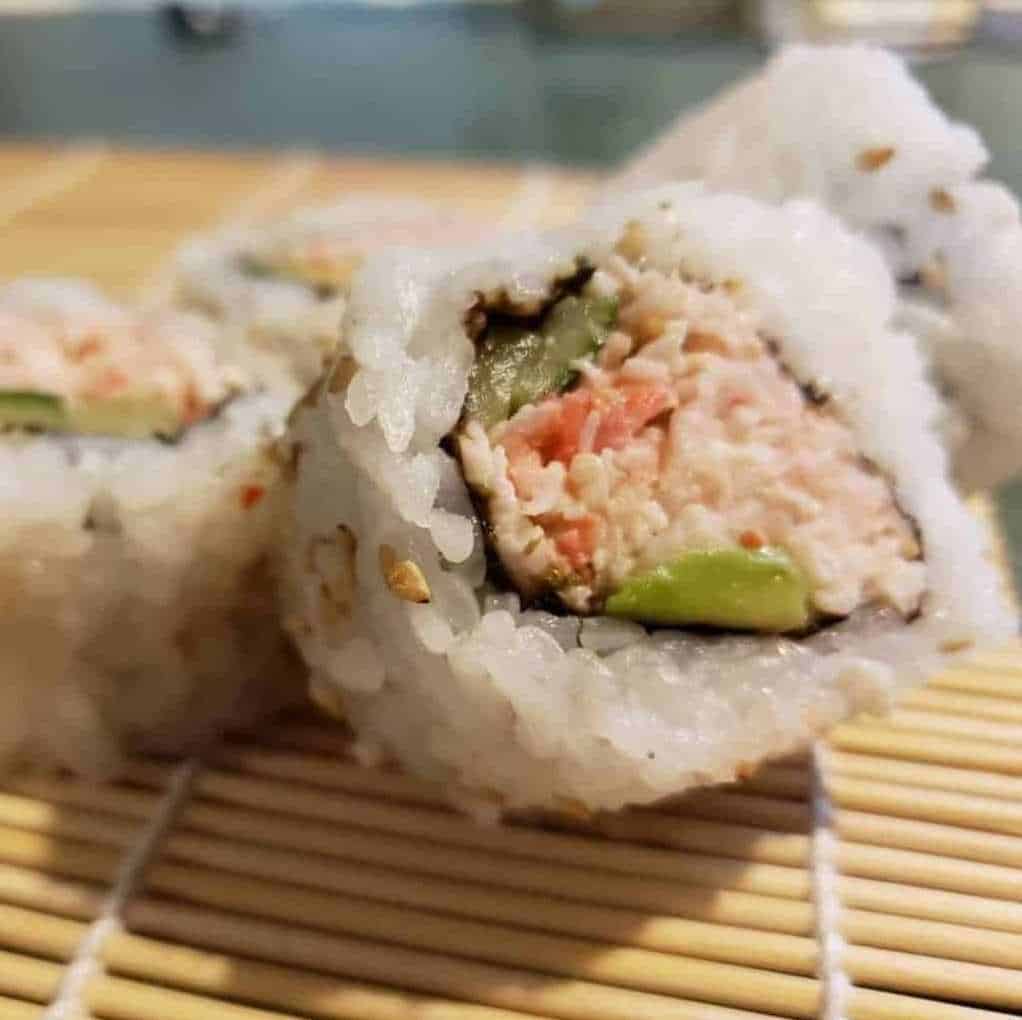 The other term for "spicy crab roll" is "Kani Maki." This Kani Maki Recipe by Food Talks is a spicy crab roll recipe that uses Kani, nori, mayonnaise, and many spices. Besides that, you also need sticky sushi rice.
Remember to use sticky rice for this recipe, or they won't be sticky enough that they might fall apart. Another option that fits the budget is pudding rice. Pudding rice is as sticky as sushi rice, which you can also use for this recipe.
12. My Sushi Daddy's Low Carb Spicy Crab Hand Roll Recipe
If you're on a diet watch, you should definitely try My Sushi Daddy's low-carb spicy crab recipe. This recipe is an easy-to-make recipe and is a delight as an appetizer for a fantastic sushi night.
This recipe makes versatile sushi hand rolls filled with various ingredients, like spicy crab or seafood dynamite. My Sushi Daddy's video shows different variations you can try to make low-carb sushi. You can serve these rolls and satisfy your guests at your next sushi party!
Calling all spicy sushi lovers! This Spicy Crab Salad Sushi Recipe is for you. Tasting Table created a fun and creative snow crab sushi recipe that you and your guests will surely like. This recipe will teach you how to make the best sushi, especially if it's your first time.
This recipe lists all the secrets, tips, and tricks you can do to make your sushi perfect and delicious. Nobody wants soggy sushi, right? Prepare surimi (imitation crabmeat) to make the tasty crab salad.
14. Snow Crab Roll Recipe by TOGOSUSHI
TOGOSUSHI has a fun Snow Crab Roll Recipe for you to try. This recipe is by Chef David Cui. He shows a step-by-step tutorial on how you can perfect the snow crab roll. He will also teach you to layer all ingredients and pack the sushi rice in place.
This recipe uses avocado, sushi rice, nori, and snow crab meat (Kani shred). This recipe is straightforward to learn. Even beginners can try this easy recipe.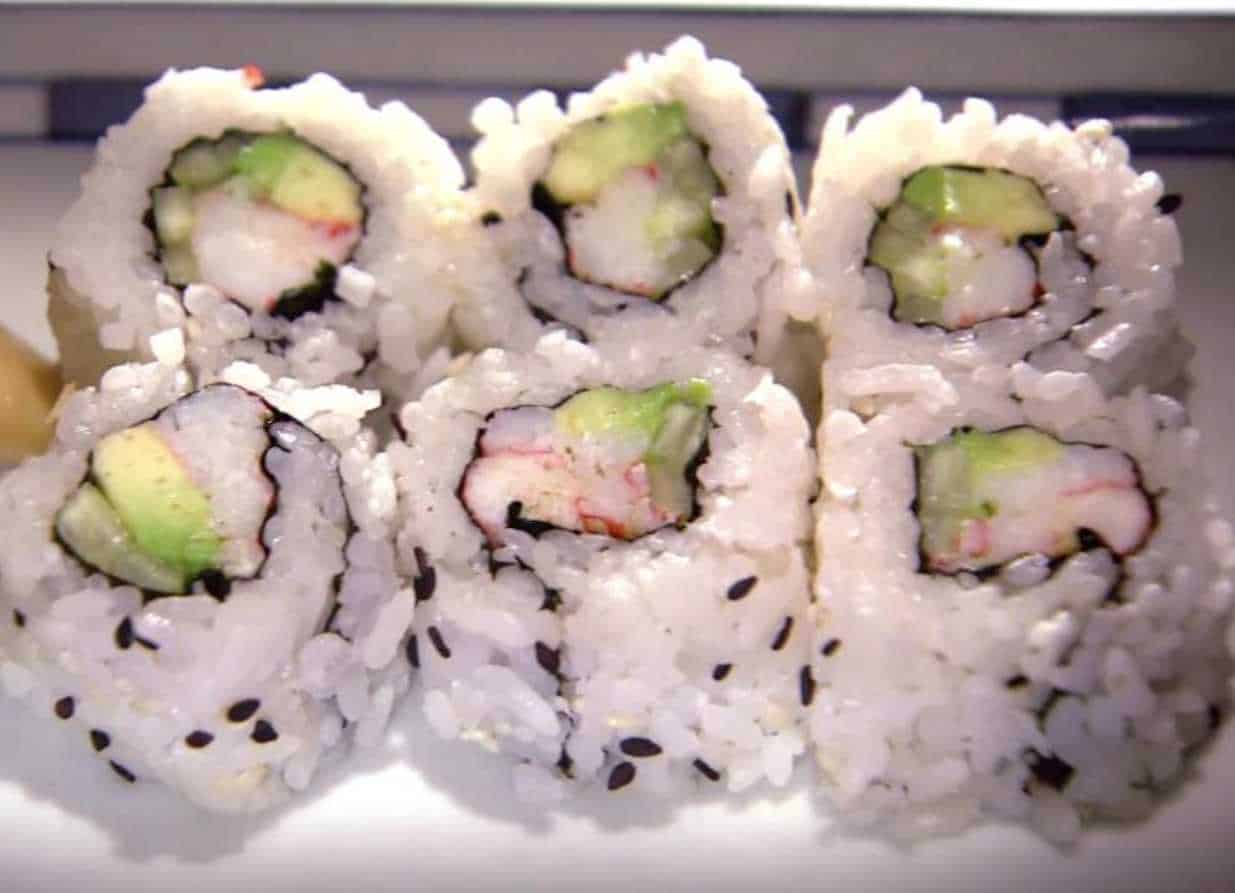 If you're a fan of California Rolls, you'll love this Inside-Out Snow Crab California Sushi Roll by Food Network. It is for those who consider themselves intermediate in the kitchen. This recipe uses snow crab legs for the filling, together with avocado and cucumber.
This recipe requires a sushi mat for you to lay and roll the sushi perfectly. Food Network's snow crab sushi recipe makes one roll. This recipe can be done in only 15 minutes.
Try Secrets of Sushi's Crab Sushi Sushi Roll Recipe if you're a little adventurous. This recipe is our top pick for newbies who want to try making sushi at home. Even if it's your first time making crab sushi at home, you can easily make delicious delights by following this simple recipe.
For this recipe, prepare sustainable snow crab. You can also pick Dungeness crab. This recipe matches all kinds of sauces, like wasabi, ginger, or even spicy mayo, to take things to another level!
Making sushi is easy, but it's also essential to find a fantastic recipe you can follow. This recipe uses Kani sticks shredded and mixed with Kewpie mayo. This recipe is excellent for those who don't prefer raw fish.
The crab you'll use for this snow crab California roll recipe is cooked. Prepare snow crab, ginger salsa, sushi rice, and avocado if you plan to do this recipe. You can also dip your rolls into spicy mayonnaise sauce and Masago.
19 Best Snow Crab Sushi Recipes
Making snow crab sushi is easy! With simple ingredients and the correct technique, you can make your favorite sushi treat in just a few minutes.
You can also play with different ingredients to experiment with the flavors of snow crab sushi. Thanks to our list of the best snow crab sushi recipes, even first-timers can make the perfect sushi at home!
Directions
Select your favorite recipe.
Organize all the required ingredients.
Prep a Snow Crab Sushi Recipe in 30 minutes or less!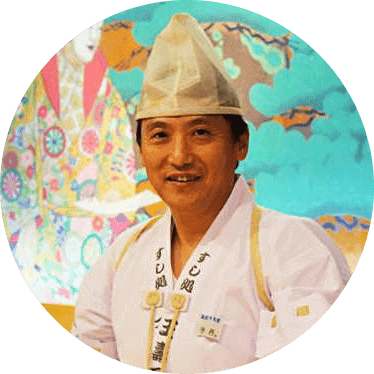 Hiroshi Nakamura, a Tokyo-born sushi chef turned US-based writer and critic, is the voice behind ichisushi.com, blending traditional sushi wisdom with modern insights.