You've decided to make sushi at home, but you're unsure what to put on your rolls? We have the ultimate solution! Sushi is one of the world's most popular foods.
It's also one of the most fun and exciting to make. But to level it up, don't just buy a bottle of sauce from grocery stores! You can easily make one by following homemade sushi sauce recipes.
This article will answer your question, "what is sushi sauce" and list seven homemade sushi sauce recipes that will take your sushi game to the next level. Let's begin!
What is Sushi Sauce?
Sushi sauce is a dip served with various Japanese dishes, such as sushi and sashimi. It is often made from soy sauce, rice vinegar, and sugar, with some variant recipes using sesame oil instead of vegetable oil.
It is often used on sushi rolls to give them a sweet and sour taste. Sushi sauce can be purchased at most grocery stores and can be added to any type of meal if you want to add a little bit of spice.
Sushi sauce can be easily made at home. You can prepare one by just mixing equal parts soy sauce and mirin! Sushi sauce can also be made by combining equal parts soy sauce and rice vinegar with a small amount of sugar added.
The sauce that goes along with sushi can be used in many different ways. You can use this sauce on any type of food that you want to spice up or add some flavor to it.
The most common use of sushi sauce is with California rolls and spicy tuna rolls, but it can be used on any type of sushi roll or nigiri. You can also use this condiment as a dip for raw veggies or roasted tofu cubes. Just add some avocado slices for an extra creamy treat!
Does sushi sauce make sushi better?
Sushi sauce has many benefits, including:
It adds flavor to your dishes without adding calories.
It makes your dish more visually appealing.
Sushi sauce's ingredients are easy to find in local stores or Asian markets.
Its ingredients are simple.
Fish and soy sauce, the two main ingredients of sushi, are rich in iron.
So yes, sushi sauce makes your sushi better! It does not only enhance the taste of your favorite roll, but sushi sauce also makes your dish pleasant-looking, healthy, and impeccable!
If you want a deliciously healthy sushi meal, you're probably thinking about making the best sushi sauce. Look no further because we listed seven homemade sushi recipes to try.
7 Homemade Sushi Sauce Recipes To Try
We've rounded up seven homemade sushi sauce recipes so you can add a little something special to your next sushi night—and they're all easy to make at home.
This spicy dipping sauce is the perfect complement to any spicy sushi roll. It's made with mayo and Sriracha, so it's got a little kick. It's spicy and sweet, just like the best sushi!
If you love spicy food and have never tried this spicy dipping sauce by Allrecipes before, this is the perfect recipe to try. The ingredients include soy sauce, chile-garlic sauce, sesame oil, garlic powder, and lemon.
This recipe is great because it's quick and easy, so you can make it in less than 5 minutes before you start rolling. It's also very versatile—you can use it as a dipping sauce or drizzle it over top of your sushi roll.
Note: This recipe calls for chili paste, which gives it a bit of a kick, but if spicy isn't your thing, leave out the chili paste or use less of it.
2. Easy To Make Sushi Sauce by Adhorle's Kitchen
Do you want to spice up your regular maki or add more flavor to your Inari? Doing that is simple and easy – just follow Adhorle's Kitchen's Easy to Make Sushi Sauce recipe!
This recipe calls for sugar Zucchero, rice vinegar, and soy sauce. Once these three are combined, they are boiled for 1 to 2 minutes.
Then, the mixture is transferred to another container to cool down. Once cool, sesame seeds are added. And that's it! You already have your easy and delicious sushi sauce to make your roll even yummier.
Adhorle's Kitchen also has a bonus recipe in this video. It demonstrates how to make a tasty spicy mayo sauce for your sushi. What you need are essential ingredients: spicy ketchup and mayonnaise. Mix them, and you're all set!
For those of us who just can't get enough eel, this recipe is for you. This eel sauce is perfect for those who love rich flavors and bold tastes. This recipe is vegan-friendly, and you only need three simple ingredients to make it.
Celebration Generation's recipe is a straightforward recipe that can be made quickly and easily. The recipe calls for mirin or sweet rice wine, soy sauce, and granulated sugar.
You may ask, why does the eel sushi sauce not have eel? Well, eel sushi sauce does not have to contain eel. But traditionally, eel used to be part of the ingredients list.
If you want a gluten-free eel sauce, you can always opt to use gluten-free soy sauce. One way to level it up is to use coconut aminos instead of the regular soy sauce.
Sushi Sauce Japanese Teriyaki by Bite My Bun: If you like teriyaki, you'll love this homemade sushi sauce! It's made with soy sauce, brown sugar, honey, garlic powder, ginger, and corn starch.
You can add more ginger root powder to this recipe for extra flavor enhancement. It's a great way to put more spice to your next meal if you like things on the hotter side!
This recipe requires 10 minutes of preparation time. As you see, it's quick, easy, and straightforward! Plus, you only need simple ingredients you can find at a local store or an Asian market. What a way to make your sushi more delectable!
5. Mango Sushi Sauce by Rimoe Kitchen
We're calling all mango lovers! If you're craving mangoes, this is the perfect sushi sauce recipe.
This sweet and tangy mango dip is excellent for dipping nigiri or sashimi into—it pairs perfectly with fish! This recipe requires six ingredients.
If you want to try this recipe by Rimoe Kitchen, prepare mayonnaise, sugar, salt, olive oil, oregano, and fresh mangoes.
You can customize this recipe based on your preferences: if you're looking for something spicy, add some hot sauce; if you want something sweet but not too sweet, add honey or agave nectar instead of maple syrup.
You can also add more brown sugar if you like. And that's it; your mango sauce is ready!
Making homemade sushi sauce recipes has always been easy! What more if you have the best recipe right in front of you?
This recipe by Nestle Professional is super simple, and it'll have you dreaming of sushi in no time. It calls for just a few ingredients, and it takes less than 5 minutes to make!
This sauce combines mayonnaise with water, butter, sugar, garlic powder, Paprika, and Cayenne pepper for an authentic taste that will leave you craving more!
The sauce is made by combining all these ingredients into one bowl and mixing them well until they become one smooth mixture that you can use on any type of sushi roll you wish to make!
Sushi Dipping Sauce by Nestle Professional is easy to make and has a sweet flavor that goes well with any fish. It also keeps well in the fridge. Hence, you can make it ahead of time and use it throughout the week.
This homemade dipping sauce recipe is easy to make and tastes fantastic on top of any sushi roll you choose to eat!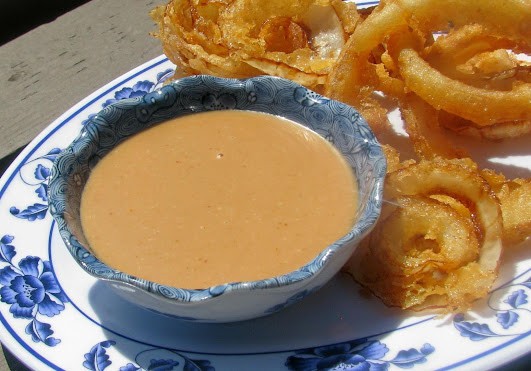 Raise your hand if you love anything sweet!
Just A Pinch's recipe is for people who have a sweet tooth, as this recipe makes a sweet sushi sauce. This recipe has six key ingredients. Prepare white vinegar, ketchup, sugar, soy sauce, mayonnaise, and orange or pineapple juice.
Orange or pineapple juice makes this recipe special. It gives a combination of naturally sweet, citrusy, healthy, tart tastes that boosts the flavors of your favorite sushi roll.
Making it is effortless – we can't stress this enough! All you have to do is to blend all ingredients. And that's it! You can now enjoy your sushi dipped in sweet sushi sauce.
Final Thoughts
There's one thing that makes homemade sushi even better: homemade sauces! This article answers your questions: "What is sushi sauce?" and "What homemade sushi sauce recipes can I try?".
The best thing about making sushi sauce at home is you can control everything that goes into it. You get to choose your favorite ingredients and make sure they're fresh and delicious. It's totally up to you!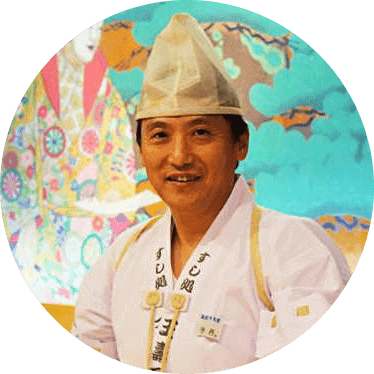 Hiroshi Nakamura, a Tokyo-born sushi chef turned US-based writer and critic, is the voice behind ichisushi.com, blending traditional sushi wisdom with modern insights.