There are so many Tamago sushi recipes. All over the internet, people have put their own spin on this classic Japanese dish.
You can have sweet egg rolls or savory. They can be nigiri or maki. Whatever you're looking for, you'll find the right recipe on this list. Read on.
This is a simple recipe that requires six ingredients. It lists the ingredients in "cups", "imperial" and "metric", so they work in any kitchen around the world.
It gives you an overview of how to make the Tamago but leaves the rest up to you. It's suited for an experienced sushi chef who needs less guidance. It includes some serving suggestions below.
Tamago Sushi Recipe – Japanese Cooking 101
This is a full recipe for Tamago nigiri sushi. It lists all the ingredients at the beginning with measurements in cups. It shows each stage on screen and you're given a simple explanation.
It's like a traditional tamagoyaki recipe, but the egg is a lot sweeter than usual. There are useful tips about the presentation, e.g. the first layer of Tamago doesn't need to be neat.
Along with the recipe, this article adds a little background information. You get an explanation of the meaning behind Tamago. It includes what Tamago is, and the different ways that you can make it.
You also get some dietary information, like whether it's healthy, vegetarian, or vegan.
Along with that, they go into its caloric value, and cholesterol content. It even goes into how to eat Tamago sushi, so novices of Japanese culture can enjoy the food.
How a Master Sushi Chef Creates the Perfect Japanese Omelette: Tamago
Expect a story alongside your food with this one. Here you get the story of the chef's history with the food, as he guides you through the recipe.
You're taken through a recipe for Tamago that pairs with different fish dishes. The chef goes through the process of making Tamago, and how to prepare the fish portions.
This recipe is a little more complicated than some of the other Tamago sushi recipes. There are nine ingredients in this one, and you get a detailed description of how to make futomaki.
It would take a whole 50 minutes, including prep time. It yields around 15-20 Tamago futomaki rolls. The author also describes their own experience of making futomaki. You get all their tips and tricks.
Tamago Sushi Recipe
This one is almost silent. There's kind of an ASMR feel to this video, as it includes the cooking sounds and nothing else. It could be a great one for crossing the language barrier.
It follows the stages of the recipe, step-by-step with clear demonstrations of what you have to do. This is the first one that involves using a strainer to make the egg extra smooth.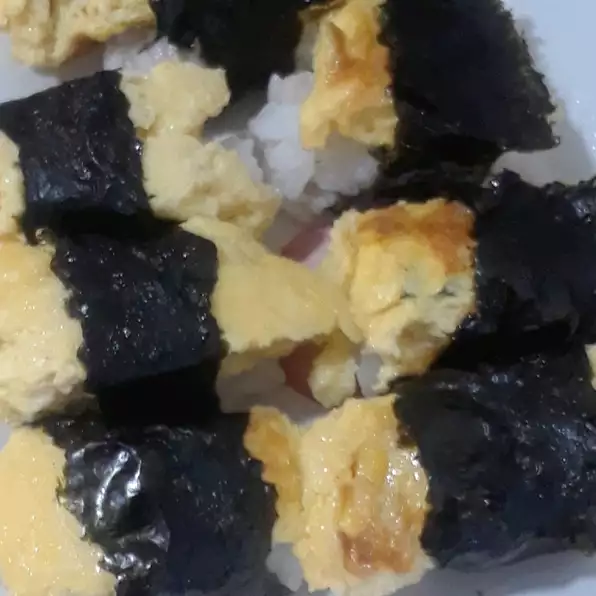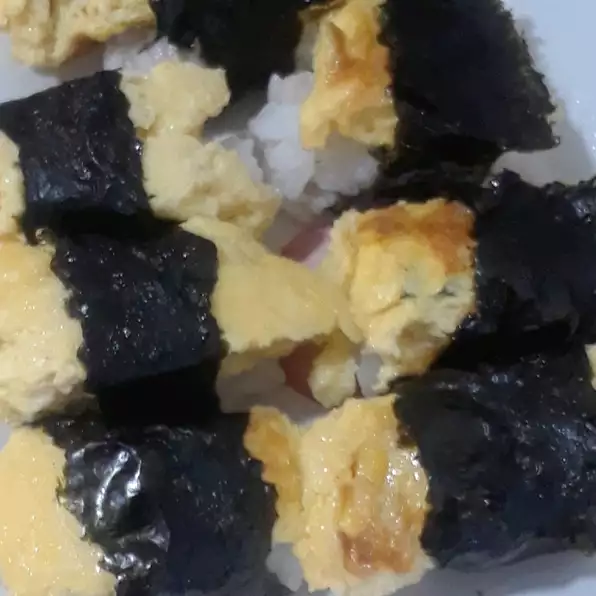 Here is another recipe that includes dashi. There are descriptions of what to include in the stock, such as kelp and shiitake. There are also instructions about where to buy them.
This is a simple recipe, with only four steps. There is also a cook's note on what pans to use. It also gives you more cooking options. With this recipe, you can use a non-stick skillet or an omelet pan.
This recipe takes 20 minutes in total. It includes instructions on how to make simple nigiri sushi. It lists 9 ingredients, including dipping options, and it serves 4 people.
It also comes with calorie information. The Tamago recipe is simpler than the other recipes. Rather than making a rolled Tamago, this recipe tells you to make an omelet, like the French style. This recipe is great for a beginner.
This recipe includes a flash illustrated guide on how to make Tamago. But, the recipe itself is still straightforward enough on its own.
It goes into the cooking process and how the outer layers help to cook the inner layers by the end of the process. It suggests making it into a topping for nigiri sushi, or as a filling for temaki or maki sushi rolls.
Hideki Hidewatashi explains how to make Tamago sushi step-by-step. First, he explains how to make sushi rice. Even a beginner can follow along.
He even goes into the correct positions your fingers should be in when you stir the rice in water. From here he goes into how to make the Tamago. His explanations are full of valuable tips to make the perfect Tamago sushi.
This is a pretty long one. It has a prep time of 30 minutes, and a cook time of 20. It'll give you a yield of 15-20 Tamago sushi rolls. Then it goes into how to make delicious futomaki.
For this, you need spring onions, nori, and sesame seeds. And you'll need toppings like mayonnaise. You can make the Tamago extra special with this recipe.
This is a mix of a written recipe and a video. It lists the ingredients for the Tamago and the sushi base. Then it goes into the preparation and the utensils that you will need.
It specifies using chopsticks for beating the egg as they will break down the egg white. It also lists the ingredients for making dashi broth, if you want to make it yourself.
Here's another Tamago sushi recipe from the one and only Hideki Hiwatashi. Here he goes into making the perfect nigiri in 60 minutes, including how to make sushi vinegar.
The recipe comes alongside pictures demonstrating each part of the recipe. Unlike some recipes, this one gets straight to the point. There's little information about the history of the dish. You can get straight to cooking with this recipe.
Unlike all the other recipes, this one is for vegan Tamago sushi. It's simpler than some of the other recipes. It doesn't explain how to make sushi rice or sushi vinegar, so it's very beginner-friendly.
In seven steps, it explains how to make vegan Tamago. It has many of the same ingredients. But, it includes Kala Namak salt to enhance the flavor of the egg replacer.
14 Best Tamago Sushi Recipes
An exhaustive list of the 25 best Tamago sushi recipes on the internet. There are recipes for every level of ability.
There are ones that include the history of the dish, and other dishes to pair the sushi with. If you're an experienced sushi chef or a complete novice, there's something for you here.
Directions
Select your favorite recipe.
Organize all the required ingredients.
Prep a Tamago Sushi Recipe in 20 minutes or less!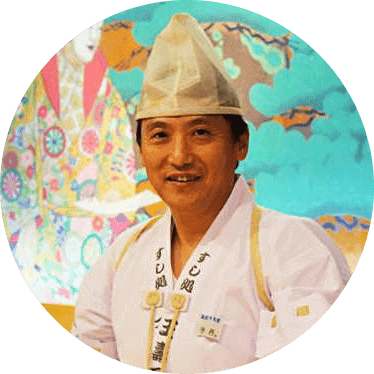 Hiroshi Nakamura, a Tokyo-born sushi chef turned US-based writer and critic, is the voice behind ichisushi.com, blending traditional sushi wisdom with modern insights.