Redlands is an idyllic city 60 miles away from Los Angeles. It offers scenic hiking trails, historic architecture, and various restaurants. One notable dish loved by locals and tourists is sushi. You can enjoy this traditional Japanese fare in any of the 13 best sushi places in Redlands, CA.
Hello Sushi
$$ | (909) 335-8677 | WEBSITE
Hello Sushi is a cozy restaurant along Redlands Boulevard. It serves freshly made sushi and rolls made from the freshest ingredients. One of its bestsellers is Queen Roll. It's soy paper filled with shrimp tempura and spicy tuna.
Then it's surrounded by fresh raw salmon and topped with spicy mayo and caper. American places inspire other specialties. Some examples include the Washington, Baja, and Hawaiian Rolls. It's best to match them with sake, wine, or Japanese beer.
Niko Niko Sushi
$$ | (909) 748-7722 | WEBSITE
View this post on Instagram
If you're looking for a cozy place to enjoy your sushi, visit Niko Niko Sushi. Its relaxing and peaceful atmosphere allows you to savor the freshness of every bite. It offers sushi combos that come with miso soup.
You may try the Niko Combo, which includes ten pieces of sushi, five pieces of Niko rolls, and four Maguro rolls. This value for money platter allows you to enjoy tuna, albacore, salmon, shrimp, and whitefish.
It's also great to try other sushi options such as the octopus, scallop, butterfish, and bluefin. The restaurant also serves vegetarian and gluten-free options.
Maki Yaki 22
$$ | (909) 799-9773 | WEBSITE
The restaurant may seem out of place in a strip mall, but stepping inside brings you to another location. It's like being in a traditional sushi place in Japan, with Asian music playing in the background.
Several servers will attend to one customer making the service fast and efficient. They'll serve miso soup and edamame while you're browsing the menu. Customers recommend the Tiger Roll, which has a perfect blend of fresh flavors.
If you want to satisfy a big appetite, you can try the all-you-can-eat sushi menu. For around $30, you can feast on sushi, nigiri, or rolls made with salmon, hamachi, or albacore.
Kiyora Sushi
$$ | (909) 793-1600 | WEBSITE
A great indication of high-quality sushi is how much time and effort the chef puts into it. At Kiyora, you'll taste and see the incredible details of each sushi creation. Each bite of fresh fish will melt in your mouth.
The unagi, ono, and tuna nigiri provides bursts of exquisite flavors in your mouth. If you're in the mood for spicy sushi, try the Hot Night and Cajun Salmon Roll. It's best to pair these dishes with Japanese beer the restaurant sells by the pitcher. You'll have a relaxing time with family and friends in its classy and peaceful ambiance.
Buffet Star
$ | (909) 792-8877 | WEBSITE
Buffet Star is an All-You-Can-Eat place where you can eat sushi to your heart's content. A chef behind the bar prepares tuna, salmon, gunkan maki, and hamachi nigiri. They also serve tempura and other hand rolls.
This restaurant is perfect for big gatherings with family and friends for its big seating capacity. Parking your vehicles won't be a problem due to the ample space. The sushi is always freshly-made.
The quality did not suffer, even if it was a buffet restaurant. Loyal customers rave about the fast and efficient service despite the considerable weekend crowds.
Sachi Japanese Cuisine
$$ | (909) 798-3359 | WEBSITE
Many diners have shared that Sachi is one of the best sushi places in Redlands. The great food matches the excellent service and welcoming atmosphere. When you enter the restaurant, you'll notice it's clean and organized.
The servers ensure that each booth is already prepared. Because of the intimate and peaceful ambiance, you can have a casual meeting or eat in peace. You'll be impressed by the beautiful presentation as soon as the food arrives.
Each order of roll comes with cucumber salad and piping hot miso soup. They also serve low-carb rolls that have no rice. You'll even get free orange wedges for dessert.
Super Sushi
$$ | (909) 335-2088 | WEBSITE
This casual, easygoing all-you-can-eat sushi restaurant serves creative rolls, sushi, and nigiri. The place may not look inviting outside, but once you step inside, you'll see it's clean and well-decorated. Loyal customers recommend the yellowtail and salmon sushi served with Tamago egg.
In contrast, the salmon, rainbow, Jessica, and avocado rolls are phenomenal choices. The sushi had authentic flavors and was light to the palate. Everything is reasonably priced, so you'll surely be back for more.
The fresh fish pair perfectly with the Japanese beer and sake available at the restaurant. Try a bowl of edamame while you wait for your meals.
Shiki Sushi
$$ | (909) 307-1920 | WEBSITE
Shiki Sushi is not your usual sushi spot. It's also a sports bar where you can watch games while enjoying your Japanese fare. If you're not into watching sports, you may sit at another part of the restaurant separated by a bamboo wall.
It serves various exciting sushi rolls, including Philadelphia, popcorn lobster, red dragon, and rainbow. You can enjoy sushi platters containing albacore, izumidai, salmon, and tuna. If you're on a low-carb diet, you request a roll wrapped in cucumber.
A riceless favorite is a creation made with shrimp tempura and spicy tuna drizzled with eel sauce and spicy mayo.
Tokyo Restaurant
$$ | (909) 307-9199 | WEBSITE
One common comment about this sushi place is the friendly and accommodating staff. It may be a quaint place down Redlands Boulevard, but the food is big on flavors. The chef prepares sushi with the perfect rice to fish ratio.
The crowd favorites are Redlands, spicy tuna, and rainbow roll. The albacore nigiri topped with scallions, sesame oil, and sriracha is delightful. Meanwhile, the smoked salmon nigiri has the right amount of saltiness, making it an exceptional choice.
If you have a gluten allergy, the chef can prepare safe options for you, including gluten-free soy sauce.
Red Wasabi
$$ | (909) 796-9299 | WEBSITE
This sushi restaurant may not be precisely in Redlands, but it's just a short 9-minute drive away. It has been providing fresh and authentic sushi since 2011. It has quaint and charming interiors and a patio perfect for outdoor dining.
One of the crowd favorites is the baked salmon roll that goes well with a delectable sauce. The caterpillar roll with avocado and eel is also a great option. Many customers recommend this place for its attentive and accommodating staff. There's also ample parking most of the time since it's located in a strip mall.
I Love Sushi
$$ | (909) 864-5683 | WEBSITE
This locally owned business serves sushi in a cozy setting. If you're coming from Redlands, you may reach this place in about 12 minutes via Orange Road. It offers classic and creative concoctions by highly-trained chefs.
The restaurant always keeps in mind to use seasonal and fresh ingredients to maintain its quality. It stays true to the Japanese tradition of simple yet tasty food prepared with grace. You can order a platter with sushi, rolls, miso soup, and a salad. Pair them with any of their Japanese beers for a satisfying meal.
Meiga Sushi
$$ | (909) 881-1592 | WEBSITE
This sushi place is just a 13-minute drive from Redlands. Undoubtedly, the all-you-can-eat sushi is worth the trip. You can treat yourself to sushi made with the freshest fish and the right amount of rice.
They melt in your mouth and bring unique flavors. Another notable feature of this restaurant is the exceptional service. Servers will come to your table to check how you're doing or if you need anything. You can also order online and have delicious sushi delivered to your doorstep.
Tuna Time
$ | (909) 797-9292 | WEBSITE
View this post on Instagram
Tuna Time is another sushi restaurant just a stone's throw from Redlands. Located at the heart of Yucaipa, it's just a 16-minute drive via Yucaipa Road. This sushi spot is perfect for small groups looking for an intimate dining experience.
The high-quality sushi and rolls come at reasonable prices, making it a favorite among locals. Its house specialty rolls include crunch, popcorn shrimp, and sexy spicy salmon roll. You can also satisfy your sushi cravings with tuna, yellowtail, albacore, or octopus sushi.
Summary
Sushi will always be a favorite among Japanese food enthusiasts. Whether you're a local or a visitor, it would be great to try out the 13 Best Sushi Restaurants in Redlands, CA. You'll enjoy freshly prepared fish paired with refreshing drinks. Gather your family and friends for an incredible sushi meal.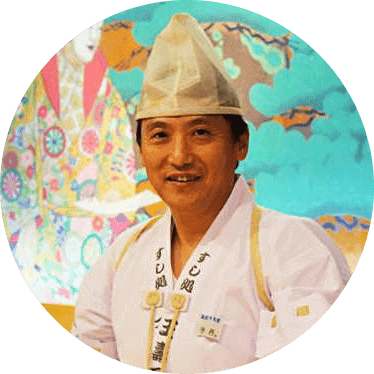 Hiroshi Nakamura, a Tokyo-born sushi chef turned US-based writer and critic, is the voice behind ichisushi.com, blending traditional sushi wisdom with modern insights.