Are you looking for a place to taste incredible sushi in Tacoma? Well, we got you! This list of fourteen best sushi places in Tacoma, WA, will fulfill your cravings instantly.
Whatever your preference and budget, there is a perfect sushi spot for you. What are you waiting for? Check out this list for your next dining experience at Tacoma.
The Koi
$$$ | (253) 272-0996 | WEBSITE
Sitting in downtown Tacoma, The Koi serves high-quality food as a fine dining resto. This restaurant is for you if you want to dine in a fancy Japanese restaurant with traditional motifs. The Koi ensures that their sushi is made with fresh premium-grade seafood and clean ingredients.
With around fifty-plus sushi selections, you will have the perfect sushi to suit your taste. The Koi also has excellent sake and cocktails selection to serve with your meal. The restaurant is ideal for intimate dining, events, and meetings as they have a private banquet.
Sushi Tama Restaurant
$$ | (253) 761-1014 | WEBSITE
View this post on Instagram
From the food to the décor, Sushi Tama offers an excellent sushi dining experience. The restaurant is teeming with many options ranging from sushi entrée, roll, and traditional nigiri. If you appreciate the Japanese culture, you will surely love the place's décor and artisan plating.
If you are into Western-inspired sushi, you must try their California and Spicy Tuna roll. However, Sushi Tama has many seafood options if you love traditional nigiri sushi, such as crab, uni, and masago. Tamasan—the head chef, has twenty years of experience to boot, so you know that their sushi is professionally made.
Fujiya Japanese Restaurant
$$ | (253) 627-5319 | WEBSITE
Fujiya Japanese Restaurant has been heralded as Tacoma's original sushi restaurant since its opening in 1984.
The mission of owner Masahiro Endo ensures that the sushi and other Japanese dishes at Fujiya are made with authentic Japanese flavors. With almost 40 years in the industry, you can ensure that Fujiya knows how to make food to keep their customers coming.
The restaurant offers a wide variety of traditional and modern sushi. Along with tasty food, the cozy and friendly staff and the chef are one of the reasons why the Fujiya customers keep coming back for more.
Sushido
$$ | (253) 566-7119 | WEBSITE
With a warm ambiance and good food, you will feel relaxed with Sushido. The restaurant offers a mix of traditional and modern Japanese-inspired décor. You can try out their best-sellers such as Black Jack and Tuna Nigiri sushi roll.
With Sushido, you will not run out of options. They have nigiri, modern rolls, and specialty rolls, so you can enjoy whatever sushi preference you may have. The cozy atmosphere, great food, and excellent service make customers return to Sushido.
Gari of Sushi
$$ | (253) 475-3456 | WEBSITE
Gari of Sushi strives to become one of your favorite sushi places in Tacoma. With their mix of traditional and fusion Japanese dishes, you will have sushi that will suit your taste. It would be great if you try out their sushi a la carte menu and signature sushi rolls.
Gari of Sushi has you covered if you are on a vegan diet. With their list of vegan sushi rolls such as tempura yam and tsunami tofu, you will never miss out on the fun. Try them out if you want an affordable and tasty sushi experience.
Marco's Cantina & Lolitas cocina
$$ | (253) 292-0731 | WEBSITE
You will love this modern sushi and ramen restaurant if you love anime. The colorful mural of the anime Naruto is extremely easy to see. The restaurant is trendy to the young students in the nearby Pacific Lutheran University for its hefty food and fantastic ambiance.
The restaurant serves contemporary twists on many Japanese dishes. If you love burritos and sushi, you will love their menu. With their hearty servings and good food, you will love dining at the restaurant for lunch and dinner. It's an excellent hang-out spot, especially for younger customers.
7. Mio Sushi
$$ | (253) 301-4512 | WEBSITE
View this post on Instagram
From humble beginnings in 1995, Mio Sushi now boasts eleven restaurants. Mio Sushi continues to strive forward with its mission to serve affordable but high-quality sushi to its customers. The fish and other seafood they use are sourced from sustainable and clean fisheries.
With the wide variety of selections ranging from nigiri to classic and veggie rolls, you can ensure that there is sushi for everyone. Of course, Mio Sushi's expertise does not end with their delicious food; the décor and ambiance of the resto are also superb. The artisan plating also elevates the dining experience significantly.
Sake Sushi + Grill Tacoma
$$ | (253) 759-2558 | WEBSITE
Sake Sushi + Grill Tacoma serves American favorite sushi dishes and Chinese stir fry. If you love East Asian cuisine, this restaurant is perfect for you. You will love the innovative ways the sushi resto mix different cuisine, especially with dishes such as Korean Chirash and fried rolls.
The restaurant also has an excellent variety of beverages, such as wine and sake. Their serving is perfect for group and family dining as the restaurant also offers a big platter with different types of sushi.
Sushi Revolution
$$ | (253) 475-5559 | WEBSITE
If you want a trendy new way of eating sushi, then you must try Sushi Revolution. The restaurant offers a conveyor belt style serving that is common in Japan but is significantly lifted in the United States. Well, you don't need to fly to Japan as Sushi Revolution is here to give you the ultimate sushi experience.
Since 2007, their esteemed chef and staff have offered excellent quality food and fantastic service. The kaiten-style sushi restaurant is here for you to enjoy in the comfort of your own town. The place has good food and great ambiance, a must-check-out spot in Tacoma.
Mandolin Sushi & Steak House
$$ | (253) 301-4969 | WEBSITE
If you want excellent service and tasty fresh sushi, check out Mandolin Sushi and Steak House. The sushi restaurant has an extensive list of fantastic options ranging from nigiri to specialty rolls. If you are a big fan of fresh seafood, you will surely love their Tuna Special and Tempura sushi.
The place is also a great spot for birthdays as they offer a big sushi platter and group reservations. If you want a more exciting experience, they also have hibachi dining to entertain and amaze you. It's an excellent sushi restaurant known for excellent service and delicious sushi.
Happy Teriyaki Tacoma
$$ | (253) 474-5365 | WEBSITE
A radiant and relaxing dining experience, Happy Teriyaki Tacoma is here to serve locals and tourists alike with their wide variety of delicious sushi rolls. Whether you love vegetables or seafood, you can have the best sushi rolls for your preference.
The restaurant also has many Chinese and Japanese for you to try out, along with their sushi dishes. Their excellent service and friendly staff make the Happy Teriyaki experience delightful. The place is perfect for birthdays, dates, or hanging out with your friends.
Trapper's Sushi Co.
$$ | (253) 319-8730 | WEBSITE
View this post on Instagram
With almost twenty years of creating sushi, owner Trapper O'Keeffe shares what he learned in the Tacoma area. The restaurant serves many contemporary sushi options as well as traditional nigiri. You can try out their best sellers, such as their Rock-N-Roll and Trapper sushi roll.
The artisan way Trapper's serves their sushi is an excellent part of elevating your dining experience. If you love exciting drinks, you will also love the 'The Kraken Bloody Mary', which has a tempura ring as toppings. The restaurant's mission is to keep you excited with their sushi selection and keep you coming back for more.
Flying Fish Sushi Bar & Grill Tacoma
$$ | (253) 212-1432 | WEBSITE
If you love teriyaki and sushi, you will love dining in Flying Fish Sushi Bar and Grill. The sushi bar has many nigiri and signature rolls to give you the perfect sushi you are craving. The cozy and inviting ambiance of the place is also great for relaxing after a long day. You can also watch how the chef makes your sushi at the bar.
Along with great food and excellent décor, the sushi bar also serves as a great resto for group dining, events, and birthdays. They have pretty well-designed tables and chairs for a group of people, along with the big sushi platters.
In Summary
This list of fourteen best sushi restaurants in Tacoma shows that the port city loves its Japanese cuisine. With good food and sushi roll at hand, you can have the energy to conquer the beautiful sites in the bustling city of Tacoma. Enjoy their incredible architecture and local twists on your favorite Japanese dish.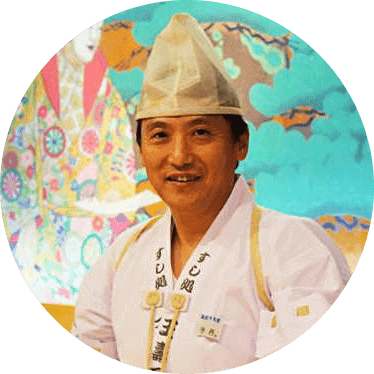 Hiroshi Nakamura, a Tokyo-born sushi chef turned US-based writer and critic, is the voice behind ichisushi.com, blending traditional sushi wisdom with modern insights.