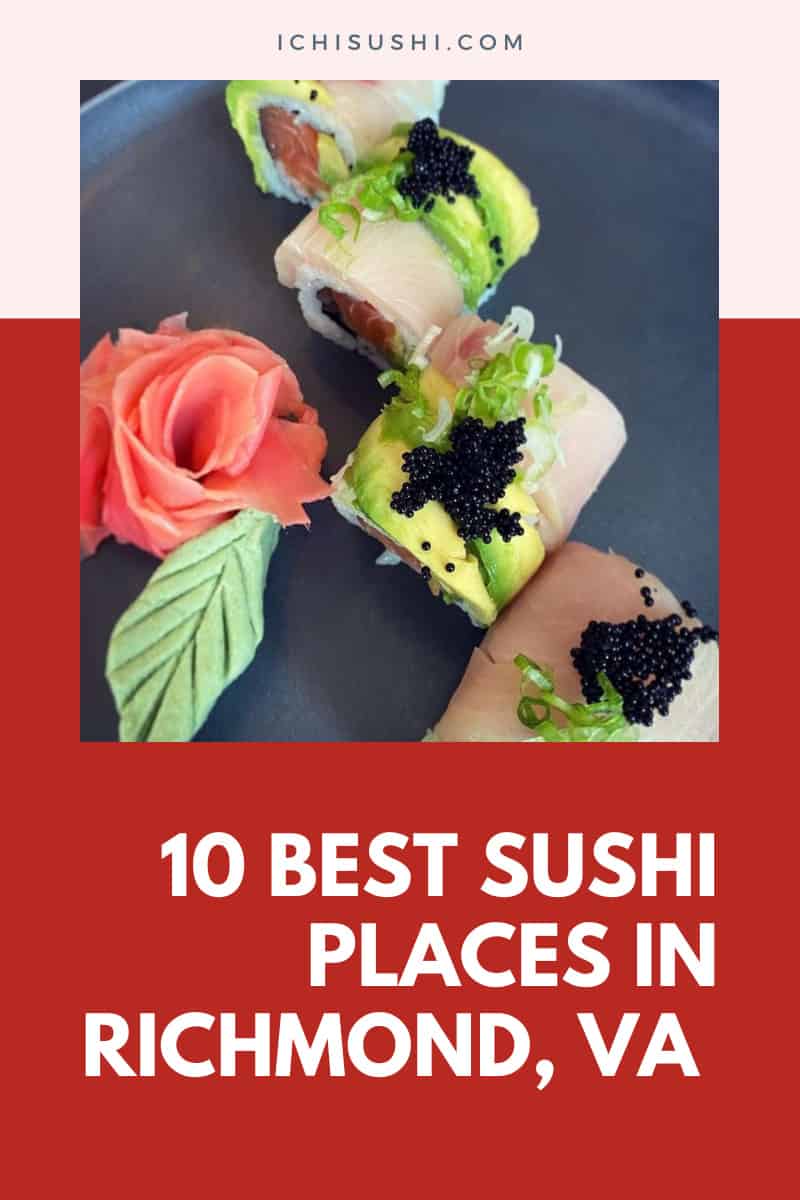 Being a coastal city, it is no wonder that the ingredients in sushi rolls in Richmond are natural, fresh, and delicate. But for sushi lovers, the million-dollar question is: Where do we find the best sushi restaurants?
There are only a few sushi spots in Virginia's capital city. And sometimes, choosing the best ones can be pretty challenging. But there's no stopping you. Here are the 10 Best Sushi Places in Richmond, VA, to begin your journey for a sushi-filled food adventure.
1. Osaka Sushi & Steak
$$ | (804) 288-8801 | WEBSITE
Featuring a cozy but luxurious vibe, Osaka Sushi & Steak provides its guests with impeccable, fresh sushi, sashimi, and classic hand rolls. Care to hear our food recommendations? If you are a newbie to this sushi place, we highly suggest that you have their traditional maki rolls.
Located over the Huguenot bridge near River Road Shopping Center II, this sushi bar is perfect for dining after a long day's walk at the mall. But it's okay if you're on the go. Osaki Sushi & Steak gladly offers its customers a full-take-out menu.
Sticky Rice
$$ | (804) 358-7870 | WEBSITE
View this post on Instagram
Sticky Rice is another noteworthy spot to grab some delightful sushi in Richmond, VA. For a head start, this sushi bar is iconic for its specialty rolls. For $10, you can have the house's best-selling sushi, such as 2000 Leagues, The Ocean Roll, and A Walk in the Woods.
Even more, Sticky Rice wholeheartedly crafts its dishes to accommodate healthy options. You'll find a bunch of sushi rolls on their menu, perfect for vegetarians.
These veggie rolls include Avocado Cheese, an inside-out roll made of avocado, and vegan cream cheese. Or Garden of Eden, a sushi roll made of carrots, avocado, cucumbers, and sesame seeds.
Akida Japanese Restaurant
$$ | (804) 359-8036 | WEBSITE
Style Magazine widely hailed Akida Japanese Restaurant as one of the best sushi spots in Richmond, VA, from 2001 to 2021. While the storefront of this place may look simple because of its wooden vibe, the menu says it all.
You'll soon discover that this sushi place provides its guests with 24 classic sushi roll offerings for only $2.75 each. So, this sushi bar takes it seriously when saying they have endless sushi options because they have it all.
Level Restaurant & Bar
$$ | (804) 353-8885 | WEBSITE
Into the next best sushi place in Richmond, VA, we have Level Sushi Restaurant & Bar. Get your sushi experience upgraded to the premium level with the restaurant's specialty sushi rolls.
Here's our pro tip. Try and check out this sushi bar's Chesapeake Bay Roll loaded with shrimp tempura, Kani, avocado, and black tobiko.
But of course, you can always stick to the basics. So, if you like to go classic, here's our recommendation. Tuna Avocado Roll, Spicy Yellowtail Roll, California Roll, and Vegan Roll would be superb!
Carytown Sushi
$$ | (804) 885-6137 | WEBSITE
Carytown Sushi is the ultimate go-to place for sushi lovers. Are you in the mood for a quick sushi snack? Or do you wait for a long week to have a premium sushi meal? Whatever it is, this sushi spot would exceed your wildest sushi dreams.
And now, let's dive deeper into their menu. Carytown Sushi is delighted to bring their guests appetizers fresh from their sushi bar. You can have sushi or hand rolls, vegetable maki, and chef's special rolls for the entire meal.
Do you want to come over with a group of people like your family, friends, and loved ones? The ultimate choice would be the Sushi Bar Platter with miso soup servings.
Yoshi Sushi
$ | (804) 997-2968 | WEBSITE
If you're looking for authentic Japanese sushi in the Richmond Community, here's a sushi spot. With its affordable food deals and convenient location, Yoshi Sushi is a natural choice for a premium sushi dining experience or to-go meals.
Everything you need to try for sushi meals is here: Egg Omelet Sushi, Red Clam Sushi, Smoked Salmon Sushi & Tilapia Sushi. And amazingly, all of these sushi rolls are $2 only.
For $3.50, you can go to another level of sushi blast by going for their classic maki rolls. When you swing by Yoshi Sushi, you'll realize that you don't have to break your bank to have a premium dining experience.
Hiro Sushi
$$ | (804) 323-8108 | WEBSITE
Here's another addition to our list of best sushi spots in Richmond, VA. Hiro Sushi gladly welcomes you to check out their sushi crafted with the freshest, finest ingredients wrapped up in love.
Do you want something unique and extraordinary for your appetizer? Go on and try this place's sushi pancake for $8.95.
But if you want to fill your stomach, go for the combo that comes with two pieces of sushi and three pieces of sashimi. But to round it all out, you can always try their sushi entrée.
Sushi King
$$ | (804) 527-5288 | WEBSITE
Sushi King takes its commitment to presenting guests with delicious, fresh-quality sushi rolls. Customers are assured that all of the ingredients this place uses are only natural and fresh.
If you're up for more sushi exploration, here's something that you must try. Have you ever heard of Crazy Monkey Roll? This sushi roll is loaded with fried bananas, tempura flakes, chopped crab meat, mayo, and eel sauce. Just the thought of it sounds impressive.
Umi Sushi Bistro
$ | (804) 360-3336 | WEBSITE
Executing an inviting and cozy ambiance, Umi Sushi Bistro is a beautiful place to enjoy sushi meals with your family, friends, and loved ones. This sushi spot is famous for serving great sushi rolls.
Here are their best sushi delights that you could check out. Try their Mango Avocado, Sweet Potato, and Vegetable Roll for only $7. But if you like an extra wild and hot taste, go for these sushi rolls: Spicy Crunchy Tuna, Spicy Crab Stick, and Spicy Crunchy Yellowtail.
Fighting Fish Scott's Addition
$$ | (804) 562-1546 | WEBSITE

With its chill, casual and humble interiors, the locals find their way to Fighting Fish Scott's Addition because of its superior sushi offerings. Located near Arthur Ashe Boulevard, this sushi bar is well-known for its specialty rolls, sushi burritos, and classic rolls.
Are you the type who enjoys eating various sushi rolls in one sitting? Fighting Fish Scott's Addition got you! With their extensive culinary delights, you'll never run out of sushi ideas that you would like to try and taste.
Final Thoughts on Sushi Places in Richmond, VA
Sushi places in Richmond, VA, can be quite hard to find. But don't worry, the quest is over. With these 10 Best Sushi Places in Richmond, VA, on your food bucket list, you have everything you're looking for. So, go ahead and visit these restaurants. The sushi adventure will be worth it!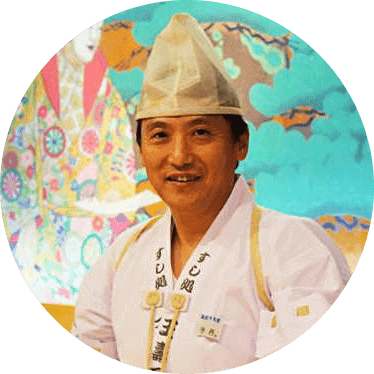 Hiroshi Nakamura, a Tokyo-born sushi chef turned US-based writer and critic, is the voice behind ichisushi.com, blending traditional sushi wisdom with modern insights.