New Orleans is home to many tourist spots, such as the magnificent St. Louis Cathedral. However, the city also serves as a place for many eating spots everyone should try out. With this list of 15 best sushi places in New Orleans, LA, you will have a bite of fresh and excellent sushi in no time.
Tsunami Sushi
$$ | (504) 608-3474 | WEBSITE
View this post on Instagram
A blend of traditional and modern sushi dishes is available at Tsunami Sushi. With their fresh and high-quality ingredients, you can ensure that every bite is packed with the authentic flavors of Japanese cuisine. Tsunami Sushi is raging with incredible seafood taste and umami from the different elements of the sushi.
The restaurant has a lot of options, so you can ensure that you will have the best sushi for you. Tsunami Sushi also has a homey and relaxing ambiance that will elevate your dining experience significantly.
Lakeview Pearl
$$ | (504) 309-5711 | WEBSITE
Check out Lakeview Pearl Sushi Bar & Asian Bistro. They make incredible traditional sushi, signature sushi rolls, and a wide array of Asian-inspired fusion dishes. If you love sushi and Asian cuisine in general, you will surely love Lakeview Pearl.
Besides its delicious food, Lakeview Pearl is popular for its fantastic décor and ambiance. The place blends the inspiration from American Cafes and East Asian decorations seamlessly. It's an incredible mix of cultures and cuisine, meeting in one spectacular dining experience.
Royal Sushi & Bar
$$ | (504) 827-1900 | WEBSITE
With excellent service and excellent flavors, Royal Sushi Bar serves sushi rolls that will make you feel like royalty. The sushi bar has an extensive array of options, from complex signature rolls to traditional nigiri. You can try out their spicy tuna and snow crab sushi as a starter.
However, if you are into more complex signature rolls, the Royal Sushi and Bar also has it. Being in a middle of the busy town, the sushi bar is known for its fast service and excellent food.
Yummy Sushi & Hibachi
$$ | (504) 309-9401 | WEBSITE
If you are looking for an excellent sushi and hibachi place, you should check out this restaurant on Hamburg Street. The restaurant has many selections of sushi and other Japanese dishes. Yummy Sushi and Hibachi is a hot spot for sushi lovers with excellent service and delicious dishes.
The restaurant offers its food at an affordable price without cutting on the quality. The simple yet clean design of the restaurant is perfect for casual dining and eating out with friends and family.
Geisha Sushi Bistro
$$ | (504) 522-8850 | WEBSITE
It radiates elegance and an excellent atmosphere; Geisha Sushi Bistro is a perfect dining spot for Japanese sushi connoisseurs. The restaurant has a wooden interior inspired by traditional Japanese design. Along with the look, the taste of sushi in the place is also praised heavily.
Geisha showcases an almost artisan view of their food, ensuring that every ingredient and plating is of excellent and fresh quality. The most surprising thing is that the restaurant is reasonably priced compared to what you might expect from viewing it for the first time.
Sake Café Uptown
$$ | (504) 894-0033 | WEBSITE
View this post on Instagram
Sake Café is among the swanky and hip modern sushi bars in New Orleans. Since its opening, it has quickly risen to the top as a favorite among sushi lovers. With its cozy interior and fusion dishes, you will surely love to dine in the sushi bar.
The restaurant incorporates the traditional taste of sushi with the unique flavors of New Orleans. They also offer excellent alcoholic beverages in the bar present inside. If you want a spot to hang out with a cozy ambiance and fresh sushi, this restaurant might be the perfect one for you.
Hoshun Restaurant
$$ | (504) 302-9716 | WEBSITE
For more than a decade, Hoshun Restaurant has been a permanent fixture on Saint Charles Avenue. Since opening its gates in 2008, the restaurant has become known for its delicious sushi and other Asian-inspired dishes. In their sushi bar, you can have many selections of classic sushi rolls and signature rolls.
Their slick interior with red and wooden hues is a guarantee to make your dining experience a lot better. The restaurant is also filled with artisan plating, perfect for an intimate dining experience—all of that and more without breaking the bank for some delicious sushi.
Mikimoto Japanese Restaurant
$$ | (504) 488-1881 | WEBSITE
Specializing in authentic Japanese flavors, the chefs at Mikimoto are here to ensure that you will love every bite out of their sushi. Made with fresh ingredients, the restaurant serves its sushi with the highest quality possible. Try out some of their best sellers, such as Maki and Utah Roll, which are delivered to you immediately.
The Paradise and Dragon Roll is perfect if you want more flavors and varieties. Whether traditional or fusion sushi, Mikimoto has it all for you.
Wasabi Sushi & Asian Grill
$$ | (504) 943-9433 | WEBSITE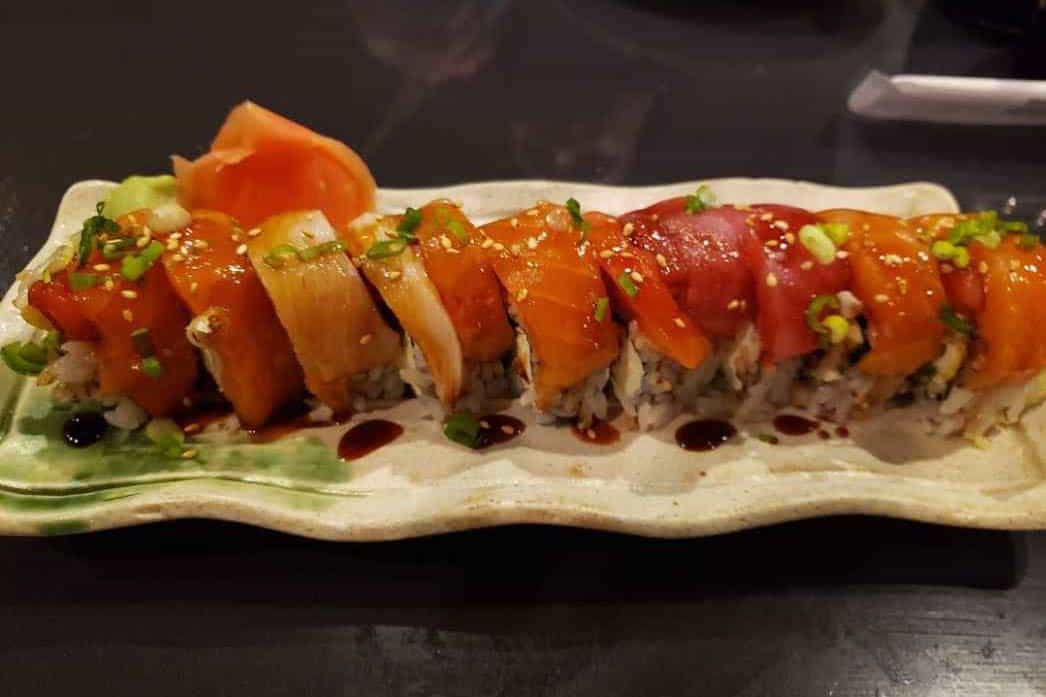 Excellent service and good food at an affordable price, Wasabi is an excellent sushi restaurant if you are in for some delicious sushi. The place is humble, but the food proves itself to be fantastic.
They have a wide range of sushi dishes you can choose from, so satisfying your craving for a nigiri or sushi rolls is guaranteed. With all these pros and more, Wasabi is a certified good bang for your buck.
Origami
$$ | (504) 899-6532 | WEBSITE
Origami from Freret Street is the sushi place to be if you love veggie rolls. Their menu is not limited to fresh seafood and traditional nigiri; they also have many innovative dishes that might fancy your taste. With high-quality ingredients and fresh seafood, Origami is here to serve you the best sushi in the area.
The service and cleanliness of the place are also praised by their customers, as it elevates the deliciousness of the food. If you want a nice spot to satisfy your sushi cravings, you should try this restaurant.
Hana Japanese Restaurant
$$ | (504) 865-1634 | WEBSITE
Hana has served the local New Orleans area for over thirty years with delicious sushi and other Japanese cuisines. With their excellent cooking methods, the sushi resto is here to help you with the authentic flavors of Japanese food. Hana's lounge setting also allows you to watch as skilled sushi chefs make your sushi.
The cozy and friendly ambiance of the resto and staff also makes for an excellent dining experience. You are in for a delicious meal with a wide variety of Japanese wine and sake.
Asuka Sushi & Hibachi
$$ | (504) 862-5555 | WEBSITE
With veteran chefs in Japanese cuisine, Asuka Sushi and Hibachi are here to serve their customers with the highest quality possible. The restaurant ensures its ingredients are fresh and made with premium seafood. Asuka specializes in innovative sushi dishes, but they also have traditional nigiri and hand rolls.
It's the place to be if you want a quick bite or on the go. The site is also great for a big party of people with their low price and large servings.
Rock N' Sake Bar and Sushi
$$ | (504) 581-7253 | WEBSITE
With multiple locations across the south, Rock N Sake Bar and Sushi is a certified hot spot for delicious sushi and alcohol. This sushi bar is perfect for you if you want a place to chill and drink. They have a wide selection of sushi and beverages you can choose from that will surely love your dining experience.
You can try out their best sellers, such as Crunchy Roll and Rice Paper Roll. The restaurant is also known for its incredible service and fast turnaround time.
Yo Nashi
$$$ | (504) 345-2155 | WEBSITE
View this post on Instagram
Chef Mack is here to serve you delicious sushi dishes in an Omakase set. Using various local ingredients, Yo Nashi serves a flavor from New Orleans like no other. If you are looking for expensive fine dining, you should check out this restaurant.
Since their menu is seasonal, you have the incentive to return to renew the incredible experience. It's a perfect place for intimate dining and just enjoying some fancy meals.
In Summary
As evident with the list of eighteen best sushi places in New Orleans, LA, the place is booming with restaurants you should try. Whether you love traditional sushi or fusion dishes, they have it all for you. So what are you waiting for?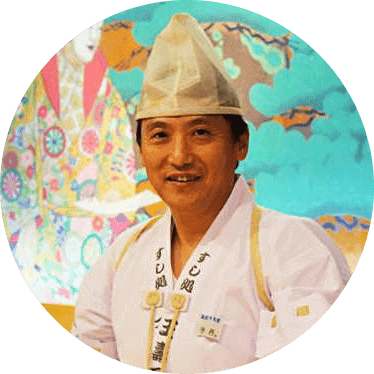 Hiroshi Nakamura, a Tokyo-born sushi chef turned US-based writer and critic, is the voice behind ichisushi.com, blending traditional sushi wisdom with modern insights.