We know what it's like to struggle to locate the best sushi restaurants. It is challenging because there are not enough places to choose from in the first place.
But, since we love making your life a little easy, here is the list of the 10 best sushi places in Monterey, CA. Yes, these spots are located explicitly in Monterey city! Save this list and save yourself some time and effort!
Ocean Sushi Deli
$$ | (831) 645-9876 | WEBSITE
View this post on Instagram
To start off, here is an authentic Japanese restaurant that serves Sushi and over 200 different dishes. It is a family-owned business that has been running for 25 years now.
Ocean Sushi Deli offers sushi platters, take-out Sushi, catering services, and other Japanese cuisines. What's more interesting is that they have their own recipes for salads and sauces.
Ocean Sushi Deli also has a branch in Pacific Grove, so don't get confused. Historically, the one in the Pacific Grove is the first branch they founded, but since the business is growing, they built another one with dine-in services.
Crystal Fish
$$ | (831) 649-3474 | WEBSITE
Crystal Fish is open every day. Their menu includes vegetarian rolls, Maki sushi rolls, and Nigiri sushi/sashimi. Also, they have special sushi/sashimi lunch and dinner. The selection of tea here is also the highlight of their menu.
Of course, there are still other choices. You can make a reservation if you want to go there and see their full menu.
Crystal Fish has take-out and dine-in services, but there is no delivery. Debit cards are accepted for payments. Most importantly, the facilities are all wheelchair accessible.
OH Sushi
$$ | (831) 333-9292 | WEBSITE
OH Sushi is a place that will satisfy your sushi craving. From different sets of Sushi to a cozy atmosphere and excellent services, OH Sushi is indeed one of the best spots.
Some amenities they have is the bike and private parking spaces. They also have television for entertainment. You can make a reservation here, and we highly suggest it. OH Sushi's dining capacity is limited, and there is no outdoor seating.
Sushi Kuma
$$ | (831) 324-4745
Are you looking for a sushi spot that has a full bar too? If yes, Sushi Kuma might give you that!
Sushi Kuma is another sushi place located on Alvarado Street in Monterey city. Aside from offering tasty sushi dishes, they also have a full bar where you can entertain yourself while waiting for your order.
The ambiance is casual, and the noise level is just average. It is a perfect place for tourists and groups. Sushi Kuma's food, service, and atmosphere are outstanding.
Sushi by the Bay
$$ | (831) 644-9626
Sushi by the bay attracts customers by serving eye-pleasing Sushi. They can offer you affordable and beautiful Sushi without compromising its taste.
Aside from the staple sushi, this restaurant can offer wine and alcoholic drinks. Healthy option dishes and quick bites are available too.
Services they offer include outdoor seating, take-out, dine-in, and contactless delivery. Their amenities are also wheelchair accessible. We highly suggest this place if you want a relaxing environment while eating Sushi with your friends.
Yama Sushi Bar & Restaurant
$$ | (831) 646-9262 | WEBSITE
Yama Sushi Bar & Restaurant has been operating since 2009, and the business is still growing. You can enjoy their sushi rolls and other delicious dishes at a reasonable price.
They don't offer delivery services, but you can dine there even without reservations. They also have outdoor seating and take-out.
Other offerings include a kid's menu, which ensures that the children are safe to eat and hang out at Yama Sushi bar & restaurant. There is an on-site bar too.
Pacific bowls & Rolls
$$ | (831) 583-8433 | WEBSITE
As the restaurant name implies, Pacific bowls & Rolls serves sushi and hand rolls! It is a woman-owned sushi place that aims to serve the guests quality and tasty dishes. Also, to give them unforgettable experiences through these.
Pacific bowls & Rolls is child-friendly, and once you enter the place, you will immediately feel how casual and cozy this place is. Students, families, and tourists are encouraged to spend their time dining here. NFC Mobile payments are accepted here too!
Sapporo sushi & steakhouse
$$ | (831) 333-1616 | WEBSITE
You can find Vegetarian and gluten-free options here at Sapporo sushi & steakhouse. They have a wide range of cuisine, from steaks, seafood, Asian, Japanese, especially Sushi, all are available here.
It is a relaxing place where the whole family can enjoy it. If you are worried about the parking lots, do not! Because they have a space for it, and even for the bikes.
Each person may pay at least 30 dollars. Compared to other restaurants, this price is already reasonable. The staff service and food taste are undeniably astounding. Sapporo sushi & steakhouse is a transgender safe space as well.
Sakura Japanese Restaurant
$$ | (831) 373-1767 | WEBSITE
The name of the place alone is already inviting! Sakura Japanese Restaurant has been serving traditional and contemporary Japanese cuisines since 1987.
As of now, their current special offer is a 16-piece California roll for only 6.50 dollars. So affordable, right? But note that this special is only available for take-out.
The store operations start at 5 PM and end at 11 PM every day of the week. Sakura is a casual dining place that welcomes everyone.
Benihana Monterey
$$$ | (831) 644-9007 | WEBSITE
View this post on Instagram
Benihana restaurant was founded in 1964 but re-opened the store in 2009 after the remodeling. This place is famous for introducing the tableside set-up where the chef cooks near the customers.
Lunch and dinner reservations are recommended here. Although it is not required, it is much more ideal than waiting in line for a long time.
Benihana Monterey has its own sushi lounge. They have varieties that your chef will make right in front of you. Guests have said that visiting this place is worth it. It is a fun and exciting sushi place in Monterey, CA.
Final words
There you go, the 10 best sushi places in Monterey, CA. Worry no more whenever you have a sudden sushi craving!
All you need to do is visit them and decide whether they are worth your time and penny. We are sure they do, but it's different when you experience it yourself. That said, tell us what your judgment will be!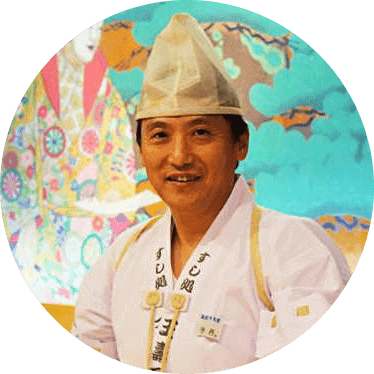 Hiroshi Nakamura, a Tokyo-born sushi chef turned US-based writer and critic, is the voice behind ichisushi.com, blending traditional sushi wisdom with modern insights.