Popularly known as Indy, Indianapolis is home to exciting events and fast cars. It also has a thriving culinary scene that delights tourists and locals. If you're craving mouthwatering sushi, we've got you covered.
We've tracked down the 14 best sushi places in Indianapolis. Thanks to online reviews, food blogs, and firsthand stories from sushi fans, we came up with the list. Read on to help you plan your next sushi next with family and friends.
Sushi House
$$ | (317) 823-0878 | WEBSITE
This sushi spot offers traditional creations and unique rolls, including the Geist Roll. It has shrimp tempura, asparagus, salmon, tuna, and a special sauce.
Meanwhile, the place has a pleasant atmosphere and friendly staff, making it a favorite among locals. It also offers a lovely ninja meal for the kids in your group. It's nice to know there's everything for everyone, even vegetarians.
Asaka Japanese Restaurant
$$ | (317) 576-0556 | WEBSITE
This traditionally decorated sushi spot serves authentic sushi. The sushi, rolls, and nigiri are delicious and easy on the pocket. The chef will prepare your food immediately after placing your order.
It is recognized as one of the highly-rated Japanese restaurants in Indianapolis. A highly recommended dish is spicy tuna sushi.
Another crowd favorite is a roll made with tuna, green onions, spicy mayo, and tempura flakes. A female sushi chef prepares these fresh Japanese fares—a rare occurrence in traditional sushi preparation.
Mori Sushi
$$ | (317) 964-0139 | WEBSITE
This laid-back sushi place is great for a quick lunch or a casual night out. According to Indy sushi lovers, it's one of the best sushi spots in the area. It's known for consistently serving the freshest fish in generous portion sizes.
Order an Omakase meal and let the chef prepares a sushi collection for you. Mori means "forest" in Japanese- a philosophy that reflects on the restaurant's decor.
The chic and contemporary interior can relax your senses. Meanwhile, the attentive and friendly staff contribute to a memorable dining experience. Highly recommended creations are Volcano, California, and Crazy rolls.
Sakura
$$ | (317) 259-4171 | WEBSITE
View this post on Instagram
This sushi spot is one of the pioneers in Indianapolis. Since its opening in 1987, it continues to serve fresh and authentic sushi, rolls, and other delightful appetizers.
Its owners and chefs have invested time and effort in creating sushi that honors Japanese tradition. It developed a Sakura VIP card program to give back to loyal patrons. You can use it after every meal. The well-trained staff offers impeccable service.
They will make sure you'll receive quality food and the utmost attention. One of the most well-loved dishes is the Bob Roll. It's a concoction of tempura, asparagus, and smoked salmon.
Blue Sushi Sake Grill
$$ | (303) 640-3655 | WEBSITE
View this post on Instagram
This restaurant offers a new way for you to enjoy sushi. It encourages sharing, hence the generous servings. Meanwhile, the sushi bar offers a hearty spread of sushi, maki, and nigiri. It serves them one at a time to allow guests to savor every flavor.
This sushi spot sources its seafood from environmentally sustainable farms and vendors. It assures that the fish doesn't come from the "red" category.
Its vegan maki made them famous in the area. You can also pair your meals with its impressive drinks list, including signature cocktails, cold sake, hot teas, and beer.
FortyFive Degrees
$$ | (317) 634-4545 | WEBSITE
View this post on Instagram
This sushi spot's name is from the street's unusual angle. Its trendy interiors, seating, and lighting contribute to its allure. Many locals and tourists flock to this popular destination, especially during happy hour.
An after-dinner DJ enhances the dining experience, making it extraordinary. You can choose from any of the delectable sushi, rolls and sashimi. Try the "FortyFive," a specialty roll made from spicy crab, cucumber, avocado, and cream cheese. It has martinis and cocktails that are great with the Japanese fare.
Sushi Club
$$ | (317) 497-8097 | WEBSITE
This cozy sushi place is a must-visit place, away from Indy's main roads. If you're a sushi fan, then try the affordable all-you-can-eat menu. It's great for filling up your favorites or for trying new things.
All you need is to order the sushi you want and its quantity. Then the servers will bring them fresh from the sushi bar. Fans rave about the fast service even amidst the lunch and dinner rush.
Please try the Dragon Ball, one of the diners' favorite appetizers. Its ingredients include spicy crab, spicy tuna, and avocado. It also serves cooked rolls such as the California and East Roll.
Hana Japanese Fusion Sushi & Grill
$$ | (317) 992-2258 | WEBSITE
This modern yet intimate restaurant offers quality sushi at affordable prices. Its owners are often in the restaurant, ready to serve the diners. The fast, friendly, and attentive service make every stay pleasant.
Its interior and lighting give off a relaxed vibe. It has a wide array of sushi appetizers, entrees, nigiri, and sashimi for your dining pleasure.
Frequent diners recommend the Avocado, California, Sweet Potato, and Boston rolls. Try the lunch specials if you're looking for a filling midday meal. It comes with sushi rolls or nigiri and miso soup.
Sushi Bar
$$ | (317) 257-7289 | WEBSITE
The Sushi Bar has been serving the community since it opened its doors in 2012. Since then, it has shared the art of sushi making with the Indy community. It uses the highest quality seafood and vegetables in its sushi creations.
The meticulous preparation and impressive menu made it one of the well-loved sushi restaurants in the area. You'll get value for money with its enormous servings and affordable prices. The restaurant may be small, but it exudes a calm vibe. Popular sushi roll options include the Hollywood, Dynamite, and Jaguar.
Sushi Boss
$$ | (317) 955–2677 | WEBSITE
Sushi Boss allows you to be in charge of your sushi. You can create your rolls using ingredients you've picked yourself. First, choose a wrap, protein, veggies, and sauce. A sushi chef will craft your dish right before your eyes.
Aside from this innovative concept, it also offers many sushi options on its menu. The sushi rolls, for example, include Crunchy, Wicked Spicy Tuna, and Spicy Salmon Crunch.
It uses fresh and local ingredients to ensure each creation is delicious. You can purchase their sushi kit to try making it home.
Ocean World
$$ | (317) 848-8901 | WEBSITE
View this post on Instagram
Since 1995 this sushi place has been offering fresh and delicious sushi to greater Indianapolis. It offers a fusion menu that celebrates the vitality of Japanese cuisine. The restaurant's wooden interior creates a welcoming and cozy environment.
It's famous for its sushi dinners that are filling and affordable. One example is the "Nigiri Top Ten," with ten assorted nigiri sushi, one sushi roll, and a house salad.
Its head chef also offers sushi-making classes. It's an excellent opportunity to learn about perfecting this Japanese culinary art. Over 1500 students have taken the course, and many are already signing up.
Kasai Sushi Bar & Kitchen
$$ | (317) 352-0370 | WEBSITE
This hole-in-the-wall may have simple interiors. However, it serves fantastic sushi that deserves second orders. The Jalapeno and Kasai Bomb are highly recommended appetizers. For those not fond of raw fish, you can try the Volcano Roll.
It's made from fresh seafood and veggies, then baked to perfection. It also offers a kid's menu to keep your little ones full and entertained.
End your meal with mochi ice cream for a complete Japanese dining experience. The restaurant delivers via Doordash. It allows you to enjoy fresh sushi in the comforts of your home.
Wasabi on 82nd
$$ | (317) 594-1188 | WEBSITE
This sushi spot's clean and modern interiors make it warm and inviting. It offers sushis with fresh, thick slices of fish. You can order from a large selection of rolls at fair prices.
Loyal patrons claim that you don't need to add soy sauce or wasabi to the already flavorful creations. The Rainbow, Volcano, and Colts roll also hit the jackpot.
Treat the kids to a glass of delicious milk chocolate. Meanwhile, the adults can enjoy Pinot Noir as an excellent pair to the sushi and specialty rolls. If you are more into plant-based dishes, you have options, too.
Sushi Club
$$ | (317) 248- 8103 | WEBSITE
The Sushi Club offers an All-You-Can-Eat (AYCE) treat for only $26.99. It's great if you're keen on filling up your favorites. It's also excellent for those looking for a unique Japanese food adventure.
The sushi is fresh and tasty. Meanwhile, you'll get fast and efficient service even if it gets crowded. It also offers cooked, raw, and vegetarian rolls. The variety of sushi creations allows you to enjoy it with family and friends.
Conclusion
Sushi is a classic Japanese favorite that has captured the Indy community's hearts (and palates). The 14 best sushi places in Indianapolis, IN, boast exceptional quality and service. They made the local dining scene more delightful and exciting.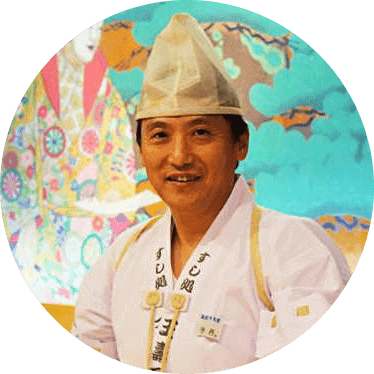 Hiroshi Nakamura, a Tokyo-born sushi chef turned US-based writer and critic, is the voice behind ichisushi.com, blending traditional sushi wisdom with modern insights.