People associate sushi with New York City because that is where the galaxy of Japanese cuisine first reached America, not because it was a great fishing port. In truth, fish are caught all over the world, refrigerated properly, and shipped all over the world by air.
Great sushi is found wherever people who love food are found, and Detroit has many lovers of this delicious art. Some of our favorite sushi places in the world are right here! Here are ten of the best sushi places in Detroit.
Price: $$
Address: 2100 Michigan Ave., Detroit, MI 48216
Phone Number: (313) 306-9485
Ima Izakaya is a unique treasure in the heart of Detroit. From the sushi bar to the full cocktail bar, it is a great place to take guests and visitors. There's also a great selection of other Japanese delicacies, and they are especially famous for their wide assortment of dumplings.
Naturally, they serve alcohol, including an excellent assortment of Japanese beers. It can get pretty busy, though, especially in the evening, so you shouldn't expect to have the bar all to yourself.
Price: $$
Address: 160 W Fort St. Detroit, MI 48226
Phone Number: (313) 315-3100
Maru could not be more centrally located. They're in the most historic section of the city, right in the heart of downtown, slinging some of the best sushi on the continent. Hip, cool, and fun, Maru has it all.
They serve a number of specialty rolls, like their specialty the Crouching Tiger roll, and a number of other dishes and desserts. Both the service and the ambiance are remarkable. However, the portion sizes tend to be a little small. This is a great place for people who want to see downtown Detroit.
Price: $$
Address: 5069 Trumbull St Detroit, MI 48208
Phone Number: (313) 788-7208
It's all sake flights and specialty rolls at this Wayne State neighborhood fixture. If you like to relax, have fun, and eat some of the best sushi in the state in a comfortable and authentic setting, you can't do better than Bash Original Izakaya.
Remember that the word "izakaya" means a sort of Japanese bar where they serve snacks and small dishes to go along with the drinks, so don't look for enormous portions. Izakayas are there to have a good time with your friends, not fill up on a big meal.
Price: $$
Address: 15 E Kirby St, Detroit, MI 48202
Phone Number: (313) 638-1272
Wasabi is a Korean-Japanese fusion restaurant with a substantial sushi bar and Japanese dining options. They tend to be less traditional and more adventurous, but their firm rooting in their home culture means that their experiments have a great taste foundation.
The location is small but the menu is large. We recommend dining in the common area to have more space to move around. Like most sushi places, they have a substantial take-out menu and are pleased to accommodate phone orders.
Price: $$
Address: 114 West Adams Ave Ste 200 Detroit, MI 48226
Phone Number: (313) 816-0000
Clean, consistent, conscientious and always delicious, PAO Detroit has enjoyed a stellar reputation since it opened a few years ago. They are by far best known for their sushi bar and its various offerings, especially when one considers the spectacular setting.
PAO Detroit is located in the Michigan Oriental Theater, a historical landmark of great importance and architectural beauty, and the pleasure of the fine dining is enhanced by the stunning setting. Remember that PAO Detroit is exclusively an evening place; they don't even open until dinnertime on most days, and they are closed all day on Monday!
Price: $
Address: 2547 Bagley St., Detroit, Michigan 48216
Phone Number: (313) 502-5788
Fun, fresh, experimental, and cool, the Goblin has been serving up sushi and Japanese-American fusion cuisine to rapturous audiences that appreciate both authenticity and audacity. This is their second location, conveniently central to Detroit for those looking for something closer to downtown.
This is maybe the mot adventurous and contemporary place on this list, and the portion sizes are generous as well. Young professionals on the prowl for fun should definitely try out The Goblin Detroit. Plan ahead, because this location is not large but it certainly is popular.
Price: $$$$
Address: 400 Renaissance Center #1404, Detroit, MI 48243
Phone Number: (313) 567-6837
Joe Muer Seafood is some of the finest of fine dining in Detroit, a special place for special occasions. There is a dress code and a maître d' to enforce it, but business casual attire will be acceptable.
The stunning location and the ninety years of culinary tradition are certainly major draws for this celebrated restaurant, but you're really there for the sushi, and this is some of the best in the world. They have the resources to provide the best materials and to hire the best chefs to prepare them, so you can expect some extraordinary sushi here. Private dining is available.
Price: $$
Address: 4710 Cass Ave Detroit, MI 48201
Phone Number: (313) 974-7669
An Asian contemporary restaurant aimed squarely at the young, Midtown Shangri-La is perfect for the college crowd. Their midtown location is right down the street from Wayne State, and that's who tends to be the most enthusiastic about this long-lived fixture.
Their sushi menu is fully realized and deeply authentic, with any number of local specialties scattered through the traditional dishes. Their "midtown roll" is particularly well regarded. This place has excellent service and accommodating hours six days out of seven, but they are not open on Sundays.
Price: $$
Address: 1475 E Jefferson, Detroit, MI 48207
Phone Number: (313) 259-6200
At this point you might have noticed that there is good sushi practically everywhere in the Detroit metro area, but we have saved one of the best for last. Hissho Sushi is located right there in the Rivertown Market, a delightful treat for shoppers and visitors who want a light snack or a delicious meal, but also a consistent destination for the people who live and work downtown. They serve a number of vegan options and also sell sushi-grade fish for home preparation.
Sumarry
These ten sushi restaurants are a wonderful introduction to some of the best sushi places in Detroit, and this list is by no means exhaustive. Stop by and give any of them a try, or make a plan to check them all out. You will get to see the city and eat some fine fish at the same time.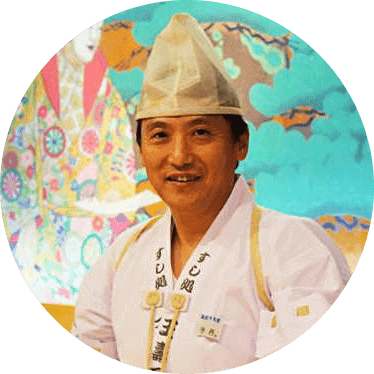 Hiroshi Nakamura, a Tokyo-born sushi chef turned US-based writer and critic, is the voice behind ichisushi.com, blending traditional sushi wisdom with modern insights.