Philadelphia is booming with sixty-seven historical landmarks. You will indeed never run out of choices on where you will explore next. However, it would be best if you had sustenance with every exploration. Sometimes that food must come from sushi.
Don't worry! Here is a list of the nineteen best sushi restaurants in Philadelphia, PA. With this guide, you can have your sushi in no time.
Morimoto
$$$$ | (215) 413-9070 | WEBSITE
View this post on Instagram
Morimoto serves traditional Japanese sushi with a Western twist. They strive to unlock flavors in every bite of their sushi rolls. Nigiri, veggie rolls, and chiraashi bowls are their primary menu.
The plating in Morimoto is not done haphazardly. The restaurant wants to make the most out of your dining experience with artisan dishes. The interior and décor of the restaurant are warm and cozy, perfect for relaxing.
Their extensive beverage list will surely freshen you up. With over fifty variations to choose from, you will never run out of options.
Hiroki
$$$ | (215) 422-3222 | WEBSITE
Other restaurants strive to be more modern and tech-savvy these days. However, Hiroki prides itself on its traditional Japanese techniques. The restaurant wants to give their customer an immersive exploration of tradition.
The restaurant offers omakase dining. Chef Hiroki Fujiyama offers a twenty-course dining experience. The menu contains various sushi and Japanese side dishes.
The interior of the Horoki will surely not disappoint. It's a dimly lit space with marble and wooden furnishing. You can truly feel the oriental inspiration in the décor and vibe of the place.
Kei Sushi Restaurant
$$ | (215) 309-2925 | WEBSITE
View this post on Instagram
Kei Sushi Restaurant serves the 1711 South Street with their unique Japanese sushi. The restaurant aims to combine the flavors of traditional Japanese cuisine and modern cooking.
They have modern sushi such as Yasai Futomaki Roll and Sweet Potato Tempura rolls.
Kei's sushi bar offers nigiri, hand rolls, and maki rolls. Large party platters are also available for family gatherings. The restaurant also offers Japanese beverages such as green tea and mango cream soda.
Yanako
$$ | (267) 297-8151 | WEBSITE
View this post on Instagram
Yanako is a hot kitchen and sushi bar. They mainly focus on the intricate flavors of Japanese cuisine. Their sushi menu is divided into three variations: traditional, basic, and signature roll.
Their traditional sushi is perfect for you if you are new to the sushi scene. Try out the signature rolls if you are more of a sushi connoisseur. They have intriguing sushi dishes such as 'Almond Joy' and 'Sea King.'
Sumo Sushi
$$ | (215) 985-1111 | WEBSITE
Affordable yet good quality sushi is present in Sumo Sushi. The small restaurant serves the locals and tourists of 13th Street. They want to introduce the Japanese classics with a more modern twist.
Sumo Sushi has a different menu for different types of sushi lovers. For a traditional customer, their sushi and sashimi a la carte will surely satisfy. While for those who want more new and modern sushi, their signature maki is perfect for you.
The restaurant has a dark wood interior for a traditional rustic feel. Their party platters are perfect for group gatherings.
Kinme
$$ | (215) 982-1722 | WEBSITE
Kinme serves creative ways to enjoy the exquisite flavors of authentic sushi. With their menu, you will taste the traditional and contemporary blends. Try out some of their signature sushi inspired by movies such as 'Little Mermaid' and 'School of Rock.'
The dining experience is classy and elegant when you dine in Kinme. Their dishes are served in intricate and artisanal plating. The chefs even use different edible flowers as an ornament.
They also have different tea and beverages to go along with your sushi. Whatever sushi you are ordering, there are drinks perfect for it. With their drinks and pretty sushi, you can have a great time at Kinme.
Mr. Sushi
$$ | (215) 722-8800 | WEBSITE
Mr. Sushi offers many tasty sushi selections fit for everyone who likes Japanese cuisine. Their ingredients are fresh, clean, and delivered every day to ensure their quality. It's perfect for solo or group dining.
The restaurant is homey and filled with a friendly atmosphere. Their staff are also well-trained and praised by their regulars. Their interior is warm with light wooden furniture, perfect for relaxing and drinking.
DK Sushi
$$ | (215) 359-3600 | WEBSITE
View this post on Instagram
Casual and minimalistic, that is the appeal of DK Sushi. At DK's, the contemporary plating blends with traditional Japanese cooking techniques.
The restaurant appeals for a casual and friendly eating experience. The restaurant also offers quick and casual omakase-style dining.
Each sushi and handroll is made with fine-quality ingredients. DK Sushi prides itself on its fresh and tasty seafood and rice. The simplicity of elements might be a disadvantage for some, but with DK Sushi, that is their edge.
Yummy Sushi
$$ | (215) 977-9999 | WEBSITE
Want to dine in a sushi restaurant without breaking the bank? Well, Yummy Sushi has your back.
Yummy Sushi provides a casual and excellent dining experience. It's best for gatherings and night-outs due to its low price and comprehensive options. You can try out some of their best-sellers, such as spicy tuna and shrimp tempura rolls.
The interior of the restaurant will surely not disappoint. It has cozy and relaxing lighting and a friendly atmosphere. Most of their furniture is wooden to mimic the traditional sushi bar.
Zama Restaurant
$$ | (215) 568-1027 | WEBSITE
Under the leadership of Chef Hiroyuki 'Zama' Tanaka, the restaurant serves tasty and intricate Japanese sushi. For over a decade, Chef Zama has honed his skills with Japanese cuisine.
Their sushi is made with fresh and good-quality ingredients. Their a la carte menu is made with seafood delivered fresh every day. If you want an authentic and pure seafood flavor, try out their a la carte menu.
Their bar contains different authentic sake, such as Daiginjoto and Umami Kimoto. Zama also has their own private sake called 'Drunken Zama' from Nanbubijin.
1225 Raw Sushi & Sake Lounge
$$ | (215) 238-1903 | WEBSITE
View this post on Instagram
1225 Raw Sushi and Sake Lounge is perfect for a sushi night out. Partnering their wide array of sushi with smooth sake are ingredients for a great night. Whether you traditional nigiri or contemporary maki roll, 1225 got it all.
You can try out their vegetarian roll, such as the 'Veggie Spirit Combo.' The dish contains sweet potato tempura and a veggie dragon roll. Whether you like their dry, smooth, floral, or fruity sake, you can find it here at 1225.
Bleu Sushi
$$ | (215) 829-0800 | WEBSITE
View this post on Instagram
Bleu Sushi brings rich and flavorful Japanese cuisine right to the heart of Philadelphia. The small restaurant tucked in 10th street is brimming with delicious sushi. It's perfect for a casual and friendly dining experience. The restaurant offers both traditional nigiri and contemporary sushi.
Their low prices are not exchanged for good quality. Locals and tourists alike give the restaurant great reviews. Bleu sushi has been a pretty famous spot as a BYOB resto.
Shiroi Hana
$$ | (215) 735-4444 | WEBSITE
View this post on Instagram
You are in for an intimate and traditional Japanese cuisine with Shiroi Hana. The restaurant offers many Japanese dishes, but one of its highlights is its sushi entrees. You can get modern maki and traditional nigiri at Shiroi's.
You can try out their best-sellers, such as tuna and vegetable sushi platters. If you are a hardcore sushi fan, you can try out their "Hardcore Sushi Combo.' The platter contains ten different sushi, such as scallops, ikura, tuna, and many more.
Fat Salmon
$$ | (215) 928-8881 | WEBSITE
View this post on Instagram
Fat Salmon is perfect for a tremendous artisanal dining experience. The different murals and minimalistic décor are an ideal contrast.
The restaurant serves a wide array of sushi. Whether you like salmon, shrimp, or crabs, Fat Salmon has it all for you.
They also serve sushi with a Western influence, such as their 'B.C.T. Sushi Roll.' The sushi roll is filled with bacon, cheese, tomatoes, and cucumber. It's a perfect combination of West and Oriental cuisine. The restaurant also offers sake, beer, and soju.
Vic Sushi Bar
$$ | (215) 564-4339 | WEBSITE
Vic Sushi Bar might be small in size but not in sushi options. This restaurant on Samson Street serves a wide array of nigiri, maki, and hand roll. You can never run out of choices with their traditional and modern sushi selection.
The restaurant also offers party platters, perfect for a large gathering. You can order thirty to one hundred twenty-two pieces of assorted sushi. All of these options are very affordable and delicious.
Fuji Mountain
$$ | (215) 751-0939 | WEBSITE
Fuji Mountain strives to serve Chestnut Street with delicious sushi rolls, an authentic yet modern sushi restaurant. The restaurant has many specialty rolls, such as their 'Mango Shrimp' and 'White Tiger.'
If you love your sushi with a spicy kick, Fuji Mountain has your back. They have 'Mexican Tempura,' 'Inferno,' and 'Volcano' rolls to satisfy your hot and spicy cravings.
The restaurant is excellent for a mix of fine dining and traditional Japanese experience.
Kabuki Sushi
$$ | (215) 567-8600 | WEBSITE
Kabuki Sushi strives to serve Philadelphia with delicious and authentic Japanese sushi. The restaurant has been a staple on 13th Street for a long time. The restaurant offers many sushi menus such as traditional, signature, and veggie rolls.
Whether you like seafood, veggies, or meat, Kabuki Sushi has the perfect sushi roll. They also offer many traditional Asian beverages, such as bubble tea and green tea. The restaurant is ideal for a casual and fast dining experience.
Kisso Sushi Bar
$$ | (215) 922-1770 | WEBSITE
Kisso Sushi Bar brings out the eclectic taste of its owner Alex Park. It rests in the heart of Old City in Philadelphia. The restaurant has traditional Japanese seafood sushi along with Western ones.
You can try out their intriguing 'Bagel Maki' filled with cream cheese and fresh salmon. They also have Philadelphia rolls, a perfect sushi roll for the restaurant's location.
You might also like their maki sushi a la carte which contains uni, salmon, and fatty tuna. Whether you are a newbie or sushi connoisseur, you will have a great time at Kisso Sushi Bar.
Kansai Japanese Cuisine
$$ | (215) 568-0888 | WEBSITE
View this post on Instagram
If an excellent fine dining experience is what you are looking for, look no further than Kansai Japanese Restaurant.
The warm cozy lighting and wooden décor are a great way to enjoy your sushi and beverages. Their excellent quality sushi and affordable price are also great for those on a budget.
The restaurant is excellent for an intimate dining experience, such as dates and family night outs. They also offer other Japanese dishes such as udon and yakisoba.
In Summary
Along with many historical landmarks, Philadelphia also has many restaurants to choose from. Whether a tourist or a local, this nineteen best sushi restaurants in Philadelphia, PA, will help you with your next food trip.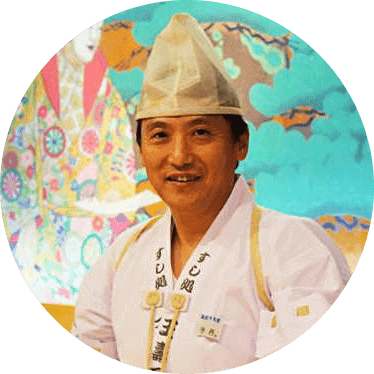 Hiroshi Nakamura, a Tokyo-born sushi chef turned US-based writer and critic, is the voice behind ichisushi.com, blending traditional sushi wisdom with modern insights.