If you happen to find yourself craving sushi while you're in Palm Springs, you'll have no shortage of options.
From elegant Japanese eateries to fast casual restaurants, you can enjoy sushi at any time and at any price point. Below, you'll find the 8 best sushi places in Palm Springs.
Happy Sushi
$ | (760) 318-0717 | WEBSITE
At Happy Sushi, you'll find a diverse menu that includes classic sushi dishes as well as more unusual flavor combinations. Since the prices are very reasonable, you can experiment and try out lots of flavors. If you go with a group, you can even split plates and try out more of the menu.
This restaurant offers indoor and outdoor dining, which means you'll be able to enjoy your sushi rolls and the weather. If you're looking for a drink to pair with your meal, you'll find a large selection of sake as well as several types of Japanese beer.
Although this restaurant specializes in sushi, you can find other Japanese dishes on the menu as well, including ramen and fried tempura. There are also vegetarian, vegan, and gluten-free options. For fans of sushi, it's hard not to be happy at a restaurant like this one!
Sandfish Sushi & Whiskey
$$ | (760) 537-1022 | WEBSITE
View this post on Instagram
The food at this upscale eatery is Japanese, but the decor has strong Scandinavian influences. From the furniture to the artwork, you'll find a lot to admire from the moment you step through the restaurant's doors. On sunny days, you can also venture outdoors and eat on the patio.
Not only will be you be able to dine on handcrafted sushi rolls at this restaurant, but you can pair your food with a whiskey cocktail! The hip decor, flavorful menu, and beautifully-presented dishes all help to make this one of Palm Spring's best date spots.
Everything at the restaurant is beautifully presented. No matter what you choose to order, there's a good chance you'll want to snap a picture of your meal before you dig in!
Just be aware that Sandfish Sushi & Whiskey is on the smaller side, which means you may need to plan ahead and make reservations if you want to get a table.
Taka Shin
$$$ | (760) 600-5806 | WEBSITE
View this post on Instagram
Located in the center of Palm Springs, Taka Shin is dedicated to providing western diners with authentic, traditional Japanese cuisine. On the menu, you'll find an impressive selection of sushi rolls, including plenty of rolls made with fresh fish as well as rolls that incorporate wagyu beef.
The eatery has a large sake menu, and beer and wine are also available. There's a great mix of Japanese beverages and wines from other parts of the world. In addition to drinks, you can pair your meal with delicious sides, such as tofu soup!
Everything at the restaurant is prepared by experienced Japanese chefs, which means you'll have an authentic dining experience.
The food is delicious, and the presentation is absolutely stunning. Since the restaurant has just 49 seats, you may want to make a reservation ahead of time to ensure that you can get a table.
Haus of Poké PS
$ | (760) 537-1173 | WEBSITE
View this post on Instagram
If you love the taste of sushi, but are sick of sushi rolls, this eatery is a great alternative. It specializes in poke bowls, which are essentially a deconstructed sushi roll that's served in a bowl. The fast casual restaurant offers all kinds of options, but it also allows you to create your own bowl.
You can choose from small, medium, or large bowls, and you can even enjoy sushi fillings in a burrito! Since you can customize your meal, this is a terrific spot for picky eaters. It can also be a lot of fun for kids to build their own meal, leaving out the ingredients that they don't like to eat.
In the evenings, the venue transforms into a sit-down restaurant that specializes in fresh sushi. Thankfully, no matter what time you come, you'll be able to enjoy amazing food that includes all of your favorite sushi ingredients.
If you've never had poke, or if you're looking for a new place to grab sushi in the evenings, this restaurant is a place you'll want to have on your radar.
Sushi Sundays at The Tropicale
$$ | (760) 866-1952 | WEBSITE
Although this festive eatery doesn't serve sushi every night of the week, but it does offer an impressive selection of handmade sushi rolls and sashimi every Sunday. The Tropicale's Sushi Sundays are beloved by Palm Springs locals, and it's definitely something that you'll want to check out if you're visiting from out of town.
In addition to enjoying some tasty sushi, you'll appreciate the restaurant's retro-inspired tropical decor. If it's a warm day, you can choose to have your sushi on the patio instead. It's a nice place to visit at any time of day, but the restaurant's neon lights are particularly fun in the evenings.
Even if you're not able to come here on a Sunday, you'll find lots of tasty options on the menu, and you can expect excellent service as well.
People love coming here for sushi, but the delicious food and amazing atmosphere keep them coming back too. Keep in mind that since sushi is served just one night a week, the restaurant tends to be a lot busier on Sundays.
533 Viet Fusion
$$ | (760) 778-6595 | WEBSITE
Owned by a husband-and-wife team, this fusion restaurant offers sushi rolls that you can't find anywhere else. For example, the BLT roll combines braised pork belly, Maine lobster claws, and picked veggies, combining flavors of the East Coast with classic Japanese cuisine.
While this isn't a great place to grab traditional sushi, it has a fun and inventive menu that has to be seen to be believed. In addition to sushi, you'll find Vietnamese fusion dishes on the menu, along with house-made Thai iced tea. If you need a pick-me-up, you can also order a Vietnamese-style coffee!
The restaurant's menu is expansive, offering unique and eclectic sushi dishes along with many other types of food. If you're looking to have a memorable experience while you're in Palm Springs, this is definitely a restaurant you'll have to visit.
Make sure you're hungry when you arrive — you'll want to be able to try as many dishes as possible!
Sushi Lovers
$ | (585) 214-9149 | WEBSITE
Located in downtown Palm Springs, this eatery is specifically designed for people that just can't get enough of sushi. While many sushi restaurants have small portions, the rolls here are on the larger side, which means you'll have plenty of food to savor.
You can find classic rolls on the menu as well as rolls with more global influences, such as the Bomb Bake Salmon Roll.
Although sushi is the focus on the restaurant, you can find quite a few other options on the menu too. You can even order a poke bowl so that you can enjoy sushi ingredients in an unconventional way. Like many sushi bars, you can order sake or Japanese beer to enjoy along with your meal.
The restaurant offers both indoor and outdoor dining and provides views of all the nearby streets and shops. Thanks to its downtown location, it's a great spot if you like to people watch.
You can also eat at the outdoor counter and watch all of the people that are enjoying their meal inside of the restaurant!
Peppers Thai
$$ | (760) 322-1259 | WEBSITE
This quaint spot, which is located in a strip mall, has been a favorite of locals for many years. Although this is primarily a Thai restaurant, the menu offers options from all over Asia, including sushi rolls. All of the sushi here is prepared fresh, and there are a range of appealing options for diners to choose from.
One of the reasons that Thai Pepper is so popular are its lunch and dinner specials, which can be a fantastic way to enjoy big servings of tasty food for less. If you're looking for specials on sushi, you'll want to make sure you come in the evening. You'll have fewer options for sushi if you come during the day.
Many of the sushi dishes on the menu include fresh fish, but all dishes can be altered to accommodate vegans. Whether you choose to eat sushi or opt for something else, the spice level of your meal can also be customized to better meet your preferences.
With options like this, it's easier for you and everyone else in your party to order a dish that's exactly to your personal tastes.
Summary
Since there are so many amazing sushi restaurants in Palm Springs, you'll be free to enjoy sushi every night of the week. Whether you're looking for classic flavors or something inventive, you're sure to find a place you love when you check out the 8 best sushi places in Palm Springs!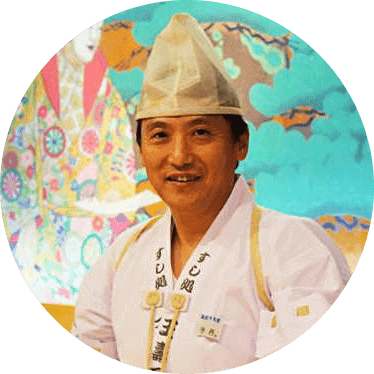 Hiroshi Nakamura, a Tokyo-born sushi chef turned US-based writer and critic, is the voice behind ichisushi.com, blending traditional sushi wisdom with modern insights.