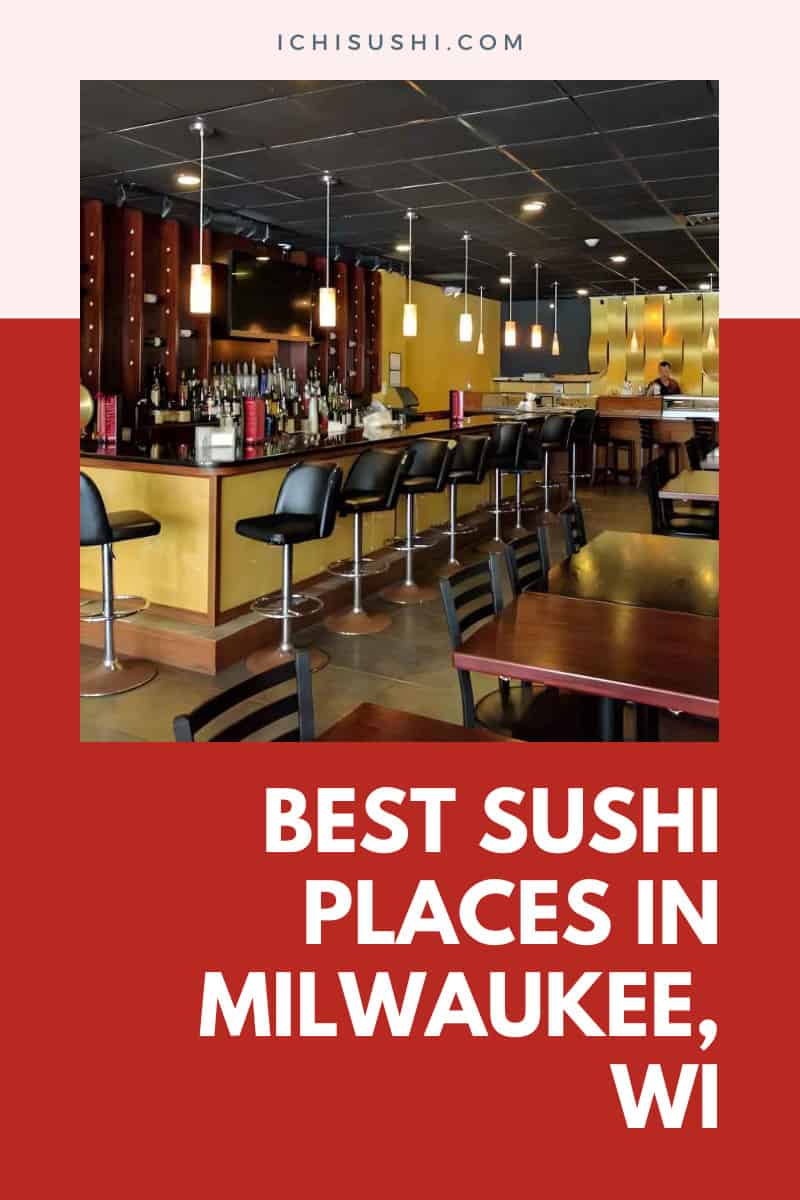 Sushi is healthy, but it is also one of the most visually pleasing and tasty Japanese dishes. No wonder it's loved by many; it's mild, flavorful, and healthy, so it's always a joy to enjoy sushi whenever the craving kicks in. Here are the 15 best sushi places in Milwaukee, WI.
Screaming Tuna
$$ | (414) 763-1637 | WEBSITE
View this post on Instagram
Screaming Tuna is a casual and comfy place to enjoy your sushi. They are an Asian-fusion bistro that offers a variety of good food you can enjoy. From sushi to cocktails, they got your backs.
With a skyline view, you are sure to enjoy your sushi, steak, or wine even more beautifully. Screaming tuna also makes sure that the staff knows what they are doing. They are knowledgeable about the menu and the restaurant's goals.
This way, they can offer good suggestions depending on what you want for your meal. They make sure that you are comfortable and feeling the best as you dine.
Koi Japanese Cuisine
$$ | (414) 481-2288 | WEBSITE
Whether you want to dine in, take out, or have sushi for delivery, Koi Japanese Cuisine has them all for you. If you want to avoid the hassle of driving or going to a physical restaurant and want to enjoy your sushi in the comfort of your home, their website is working perfectly.
They make sure it's not too complicated and that you can always refer to it for a menu and delivery prices. Koi Japanese Cuisine aims to satisfy your taste buds while making sure its dishes are visually pleasing. The interior is excellent, and it helps elevate the meal you ordered.
Kanpai Izakaya
$$ | (414) 220-1155 | WEBSITE
Kanpai Izakaya is a classy and modern Japanese restaurant aiming to serve the best of Asian dishes like sushi, tempura, ramen, and many other pan-Asian dishes. If there's one thing Kanpai Izakaya makes sure of apart from good food, it's cleanliness.
They make sure that you dine in a clean and safe environment, and you can enjoy your meal in a pleasant and contemporary ambiance. For a reasonable price, you get to satisfy your cravings.
They also have appropriate portions for their menu, so you get what you pay for. If perhaps, you are not in the mood to go to the restaurant, you can always visit their active website and order delivery.
Rice N Roll Bistro
$$ | (414) 220-9944 | WEBSITE
View this post on Instagram
With its witty and fun name, Rice N Roll Bistro brings you to a contemporary creative space where you can have fun and enjoy your sushi. They are trendy and have a relatively consistent in keeping up their online presence.
Thus, you can always visit their online platforms and website to look into their menu. Rice N Roll Bistro serves a variety of good food, from starters to appetizers, to desserts; they have a good list of food for you.
The array of choices is not the only thing they offer. They also make sure that the food is fresh and consistently good every time.
Kawa Japanese Restaurant
$$ | (414) 249-5750 | WEBSITE
Kawa Japanese Restaurant provides a comfortable and intimate environment to enjoy yourself or with people unique to you. They serve authentic Japanese cuisine prepared by their best chef. The food is delicious with an ample amount of serving.
With sushi, it's essential to have fresh ingredients. And otherwise, it wouldn't be as good as it should be. In Kawa Japanese Restaurant, they accept and use only the freshest so the dishes served could be the freshest.
They have helpful and knowledgeable staff if you ever need help with food or requests related to serving your dish. Their online presence is good, and they try their best to address requests and reviews from their customers.
Hungry Sumo
$$ | (414) 595-9656 | WEBSITE
View this post on Instagram
Hungry Sumo's doors are open if you are someone who likes to enjoy their food in a cozy environment. Their interior is top tier and everything inside, from the kitchen to the bathroom, looks good and clean. The friendly service is also something to expect.
Their staff is attentive, and they aim to make sure that you are comfortable and have everything you need to enjoy your meal. Hungry Sumo doesn't only care that you get delicious food, and it's also their goal to serve beautifully plated food.
This way, not only your mouth and stomach are entertained. The food is also a treat to your eyes, adding to the tasty dish. The serving time is also just right and keeps you from waiting extra hours to get your food.
Spicy Tuna
$$ | (414) 671-4823 | WEBSITE
View this post on Instagram
Spicy Tuna is a restaurant that exceeds your initial expectations about them. They serve good food with a touch of creativity in every dish. If you like enjoying art, you might want to try visiting this place.
The interior is adorned with incredible artwork and clean decoration that gives off a friendly and comfortable feel. The food they serve is beautifully designed and with a touch of creative passion.
Their sushi is fresh and carefully put together, ensuring that the textures complement each other perfectly. The flavors are rich and go well with each other, with the spices nicely accommodating taste and visuals.
Kawa Ramen and Sushi
$$ | (414) 800-7979 | WEBSITE
Kawa Ramen and Sushi is a warm place to enjoy your Japanese dishes like sushi, ramen, drinks, and their lunch specials. The restaurant is a wood-clad eatery that gives off a comfortable and warm vibe.
They are consistent with the quality of service they provide, and it's always excellent as they try their best to provide and assist their customers. The food served is also a winner. They make sure to use natural and fresh ingredients so the food they serve is fresh and each component can be savored and enjoyed nicely.
Ginza Japanese Restaurant
$ | (414) 771-3333 | WEBSITE
Ginza Japanese Restaurant has a lot of good food on its menu that you can try out. If you have trouble navigating and deciding what you want to eat, their staff is always ready to help. They are informative and knowledgeable about the restaurant and its menu.
All in all, Ginza has helpful staff. The food served here is reasonably priced with an ample amount of serving. Ginza Japanese Restaurant is one of the places where you can enjoy the best sushi in town. They also have platters you can enjoy if you are visiting with company or bento if you like an organized and pretty meal by yourself.
Maki Yaki Japanese Grill
$$ | (414) 909-3999 | WEBSITE
Maki Yaki Japanese Grill is a Japanese restaurant aiming to serve the best Japanese cuisine in town. They have a diverse menu, ranging from sushi to bubble tea! So, if you happen to be craving bubble tea with your sushi, this place is a good one to visit.
The interior is unique and beautiful, so you feel good as you eat your meal. The friendly and welcoming staff and the excellent food served on their table keep customers coming back for more.
The ingredients are perfectly cooked, showcasing the best of each element, so when combined, they fill your mouth with a good combination of flavors and textures.
Artisan Ramen
$$ | (414) 888-8800 | WEBSITE
View this post on Instagram
Artisan Ramen is a Japanese restaurant with a modern feel and airy space, making sure people who visit feel comfortable. They offer a good list of sushi and other Japanese cuisines. The excellent food is worth it, and you get more than what you pay for.
For some customers, the price is low in exchange for the quality of food you get. The decoration inside the space is chic and fun. The place is neat and well-kept, so you can trust the staff to be clean and work around the area.
As for the food, it is labeled excellent by regulars and even first-time customers. In a restaurant, consistency is also important. You need to make sure that your food is always good, so Artisan Ramen goes by this principle.
Fujiyama (West Allis) Japanese Dining
$$ | (414) 755-1977 | WEBSITE
Fujiyama serves one of the best sushi in town. This restaurant aims to give its customers the best dining experience by providing great service and excellent food. Their menu is filled with exciting dishes like sushi, pasta, ramen, hibachi, etc.
They have a definitive list of food and specials if you want to try something new for the day. The chefs in Fujiyama are experienced and know what they are doing. In addition, they are very entertaining to watch and contribute to the overall good dining experience.
If you want to dine during a busy hour, you can always secure a seat by reserving a table early.
Modern Maki Sushi
$$ | (414) 748-6808 | WEBSITE
View this post on Instagram
Modern Maki Sushi stays true to its name and serves the best dishes, especially sushi. If you are looking for Asian-style food such as Sushi, ramen, sushi burritos, bubble tea with boba, and other drinks, this place is a perfect location.
Their sushi and burritos have garnered the description 'the bomb' because of how good it tastes. This goes for their other dishes on the menu, too. So there is a lot on the menu you might want to try.
Modern Maki Sushi makes sure that they use the freshest ingredients in their dishes so you can be sure that each dish is prepared promptly. Serving time is also quick to ensure you are done with hot and cold meals in their best state.
Nana Asian Fusion & Sushi Bar
$$ | (414) 967-8888 | WEBSITE
When craving sushi, what's better than going to a restaurant with a sushi bar? Taking a pick on their great sushi selection is one of the best things when craving the mild and colorful flavors of sushi.
They serve tasty meals with creative and good presentations. Food should be pleasing to the mouth, stomach, and eyes, and the way a dish is presented adds to the excitement and great taste.
Nana Asian Fusion & Sushi Bar has consistently excellent service and a good menu, and it's hard not to pick anything once you come to a place filled with good people and good food.
Kin By Rice N Roll Sushi Bar
$$ | (414) 524-9056 | WEBSITE
View this post on Instagram
Kin By Rice N Roll Sushi bar aims to serve the best food from their menu. Their sushi lists are served fresh and beautiful in an excellent presentation that's irresistibly good, you can't take your eyes off them.
This place is called a hidden gem, and you must try and visit it if you want to try out a good sushi bar and an excellent lineup of good sushi. If you want a hot bowl of ramen to accompany your sushi, their ramen here is also labeled as superb.
Summary
Sushi can be something you want to eat regularly or occasionally. If you are a fan of these satisfying slices, you would like to discover so much about them. Perhaps you can start with these 15 best sushi places in Milwaukee, WI. There is joy in trying out new places and exploring new and unique tastes.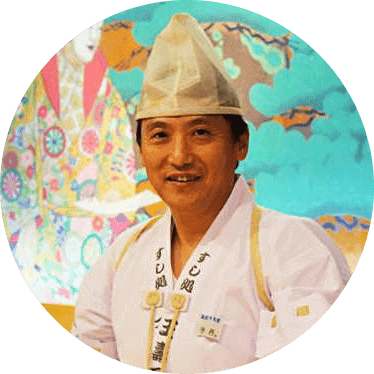 Hiroshi Nakamura, a Tokyo-born sushi chef turned US-based writer and critic, is the voice behind ichisushi.com, blending traditional sushi wisdom with modern insights.