Santa Fe is the fourth largest city and the capital of New Mexico. It is a metropolis that locals and tourists love. With its relaxing vibe, comprehensive culture, historical architecture, and fantastic food, everyone would have a great time in Santa Fe, NM.
One of the popular questions of people when coming to Santa Fe is where they can have a premium dining experience. And most of all, where to find sushi?
Since everybody has developed a liking for sushi and wants to have it anywhere in the world, we've done our best to create a list of the best sushi places in Santa Fe, NM. Despite its inland location, we've discovered some fantastic sushi spots in this place.
But we got this! So, here are the 9 Best Sushi Places in Santa Fe, NM. Try them out!
Masa Sushi
$ | (505) 982-3334 | WEBSITE
You can visit Masa Sushi for your first sushi adventure in Santa Fe, NM. Masa Sushi is the home of authentic Japanese sushi in the New Solana Shopping Center. Due to their extensive sushi rolls menu, their guests will never run out of options.
Whatever sushi you like, you can find it at Masa Sushi. The restaurant has classic rolls, maki sushi, nigiri, and sashimi. And before we forget, you can have it at an affordable price.
Level up your sushi experience by trying out Chef's Special Rolls like Spicy Albacore, Spicy Scallop, Tempura California, Balloon Fiesta, and Santa Fe Roll. Sounds exciting and delicious. So, the next time you want an unforgettable sushi experience, swing by this place when you're in Santa Fe, NM. It will be the best time of your life!
Jesushi Santa Fe
$ | (505) 204-5330 | WEBSITE
Next on our sushi food recommendations is Jesushi Santa Fe. Ask all over the friendly neighborhood, and promise you'll hear about this sushi place. Jesushi Santa Fe is not your ordinary sushi bar. And why is that so?
Because this sushi place is found on a food truck, just thinking about sushi on a food truck feels surprising. It sounds amazing.
Jesushi's food truck has many sushi choices like any other sushi restaurant. They have classic rolls, hand rolls, nigiri, sashimi, and special rolls. For $13, you can have a worth-it sushi experience trying their Mexico Roll, Crazy Shrimp Roll, and Dancing Dragon Roll.
Jesushi is truly a great find. You will feel like you're having a quick bite of street food that takes the form of sushi rolls.
Izanami Restaurant
$$ | (505) 982-9304 | WEBSITE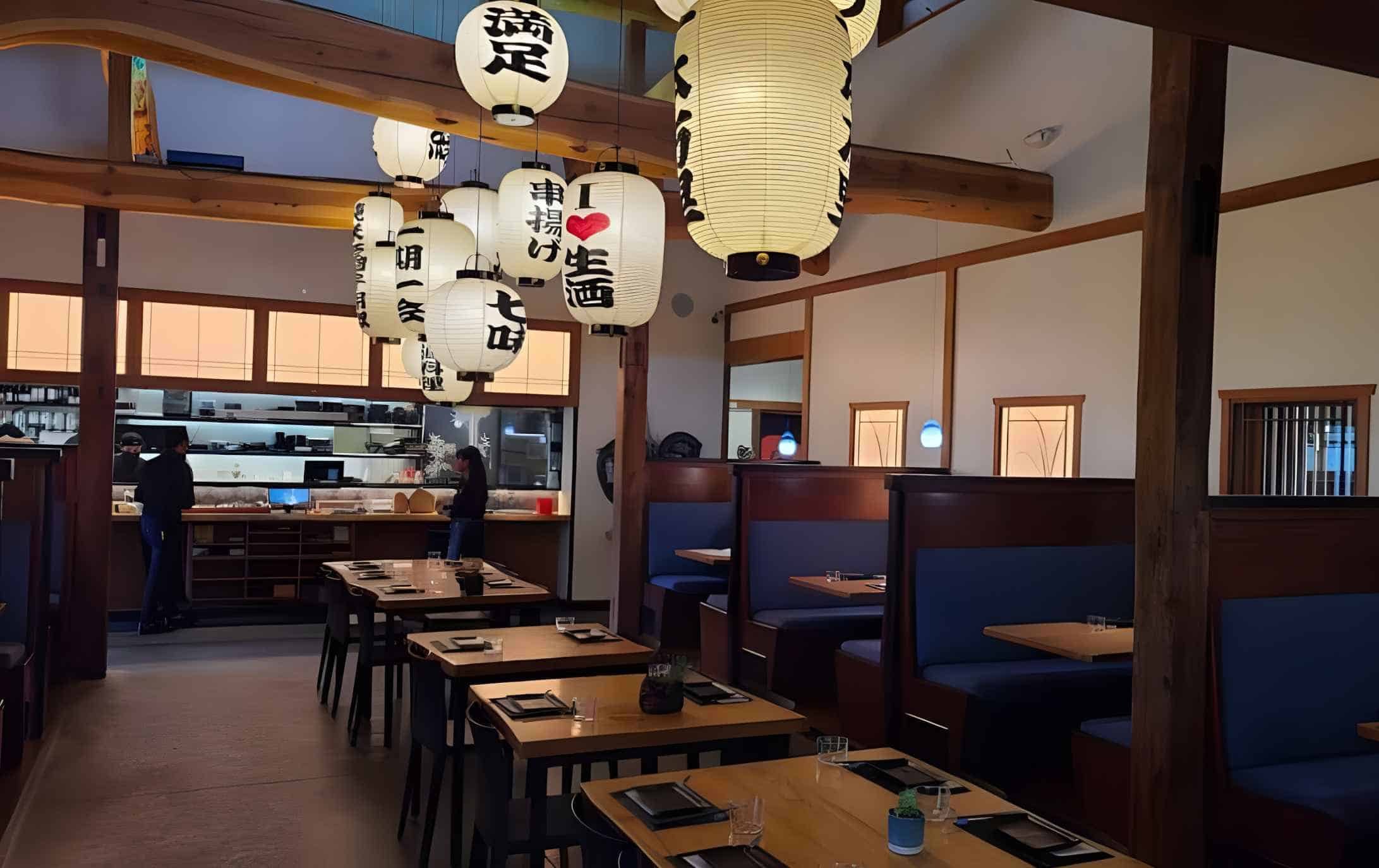 Of course, nothing would be more delightful than having sushi rolls inside a beautiful, cozy place. In Izanami Restaurant, you'll get that exciting sushi experience.
This sushi bar will take you to Tokyo, Japan. You can reserve their Tatami Room, where you get to sit on the floor, having sushi rolls, like a genuine Japanese experience.
For guests who prefer healthier options, that would not be a problem in Izanami Restaurant. Most food items on the restaurant's menu are vegan and gluten-free. Inform their server of this option.
Izanami Restaurant also takes pride in providing the safest dining experience in Santa Fe, NM. The place has a cozy outdoor pavilion, and there's indoor ventilation too. Contact their number for early booking reservations if you have an upcoming celebration.
Su Sushi
$$ | (505) 954-1272 | WEBSITE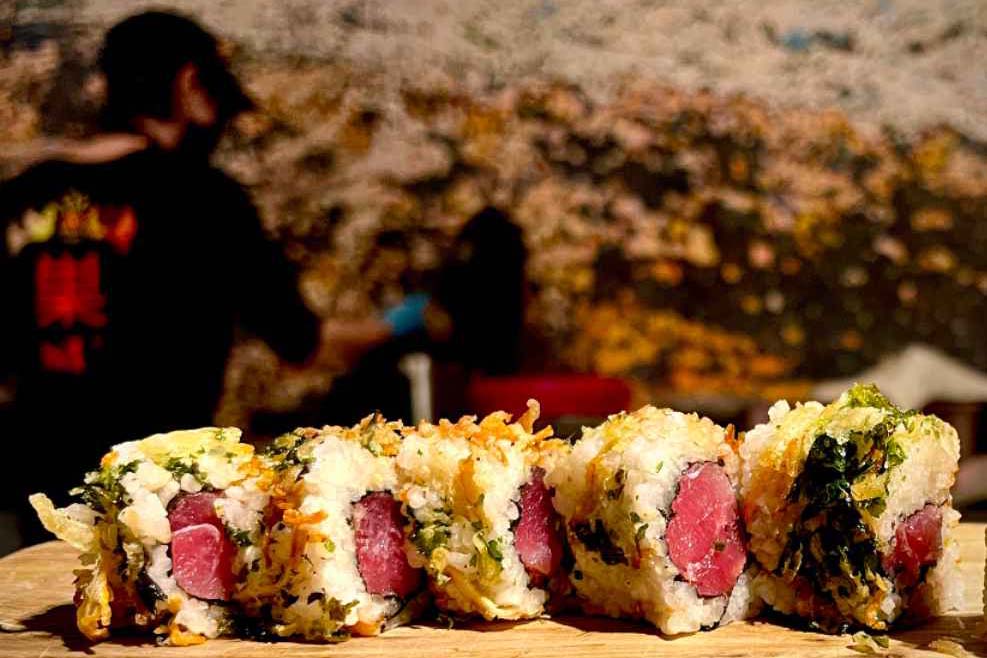 Here's another sushi gem in Santa Fe, NM. What makes Su sushi extraordinary is because of its featured Omakase dining experience. In Japanese, the food choices are up to the chef preparing it.
So, if you're ready for a premium sushi experience, Su Sushi is the perfect restaurant for you. You can try Chef Hattori Omakase, where you get a chef's daily selection of sushi dishes made from the finest ingredients. Other choices would be Sashimi, Nigiri, and Makizushi day's offerings.
This sushi restaurant is open from Thursday to Sunday for reservations and private dining. You can visit their page or contact their phone number for early reservations. And the great news is that Su Sushi is more accessible since they have take-out services too for those who prefer to stay in the comfort of their home.
Izmi Sushi Bar
$ | (505) 424-1311 | WEBSITE
When you walk into Izmi Sushi Bar, you will feel the easygoing vibe that this place released. And it's never hard to fall in love with the ambiance. Found near Luxx Boutique Hotel, Izmi Sushi Bar is a cozy lounge featuring classic Japanese sushi rolls and tempura.
When you get a quick glimpse of their menu, you'll realize that this sushi bar has a lot of nigiri options. They have Yellow Tail Hamachi Nigiri, Shrimp Nigiri, Mackerel Nigiri, and Octopus Nigiri.
You'll be surprised with the price as it only ranges from $6 to $12. What an excellent sushi deal! And, of course, there's more to find. If you want to stick to classic sushi rolls, you can gladly do so. But if you're up for something upbeat with a twist, you can always try Temaki.
While at it, pair up your sushi rolls with cold, refreshing Lemonade, Orange, or Apple Juice.
Kai Sushi & Dining
$ | (505) 438-7221 | WEBSITE
Kai Sushi & Dining should be your next sushi destination when you're in Santa Fe, NM. Never miss the chance to try the house's specialties such as Temake Hand Rolls, Sushi Nigiri, and Sashimi.
Indeed, you can always stick to the basics regarding sushi. Classics would always be fantastic. Kai Sushi & Dining offers regular sushi rolls like Cucumber Roll, Salmon Roll, and Tuna Roll.
Do you like something that will wrap up your sushi dining adventure? Pair your rolls with a hot, delicious miso soup and refreshing dessert.
And you will never feel lost when you come by Kai Sushi & Dining because all their staffs are friendly and nice. Located near the Plaza Del Sol, you can easily find this sushi restaurant when you stop by Santa Fe, NM.
Sushi8
$ | (505) 204-0332 | WEBSITE
One of the crowd's favorite sushi bars, Sushi8 provides their guests with authentic and tasty sushi dining in Santa Fe, NM. Because of its accessible location and affordable price, Sushi8 is a natural choice for dine-in or take-out meals in the Santa Fe Neighborhood.
Sushi8 gained a wide reputation for serving varieties and fresh, high-quality sushi rolls. Plus, this sushi bar strives to serve its customers with excellent service and a friendly atmosphere.
You can find anything you like to have for Sushi at Sushi8. You can go for a sushi and sashimi combo. But if you're craving classic rolls like Boston Rolls, Philly Rolls, and California Rolls, Sushi8 has them too. And that's all for $7.50. Affordable, right?
You will never have to spend more money to have the best sushi dining experience. All you have to do is stop by at Sushi8. Happy Eating!
Tokyo Café
$ | (505) 982-1688 | WEBSITE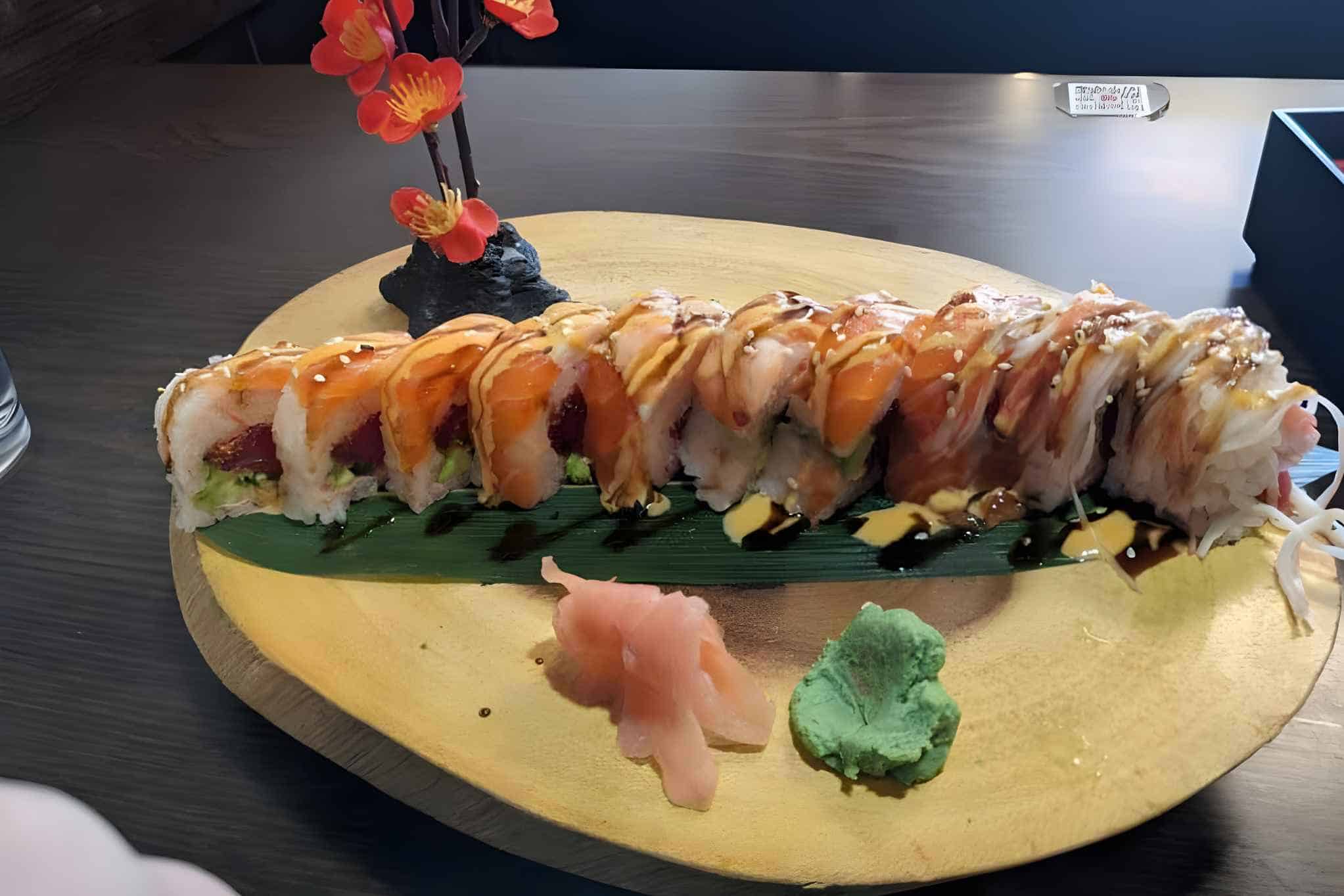 Tokyo Café is the ultimate place for your next sushi escapade in Santa Fe, NM. If you want to treat your friends or loved ones to sushi rolls, Tokyo Café is glad to welcome you. The restaurant is famous for solo dining, lunch, and dinner.
The restaurant's sushi bar offers assorted sushi for $9.99. But if you're up for something unique and exquisite, check out their Yellow Tail Jalapeno for $12.99.
We are sure the whole family would love the restaurant's atmosphere, excellent service, and the food. But if you prefer to celebrate at home with sushi rolls on the side, reach out to Tokyo Café for their drive-through and take-out services.
Kohnami Japanese Restaurant
$$ | (505) 984-2002 | WEBSITE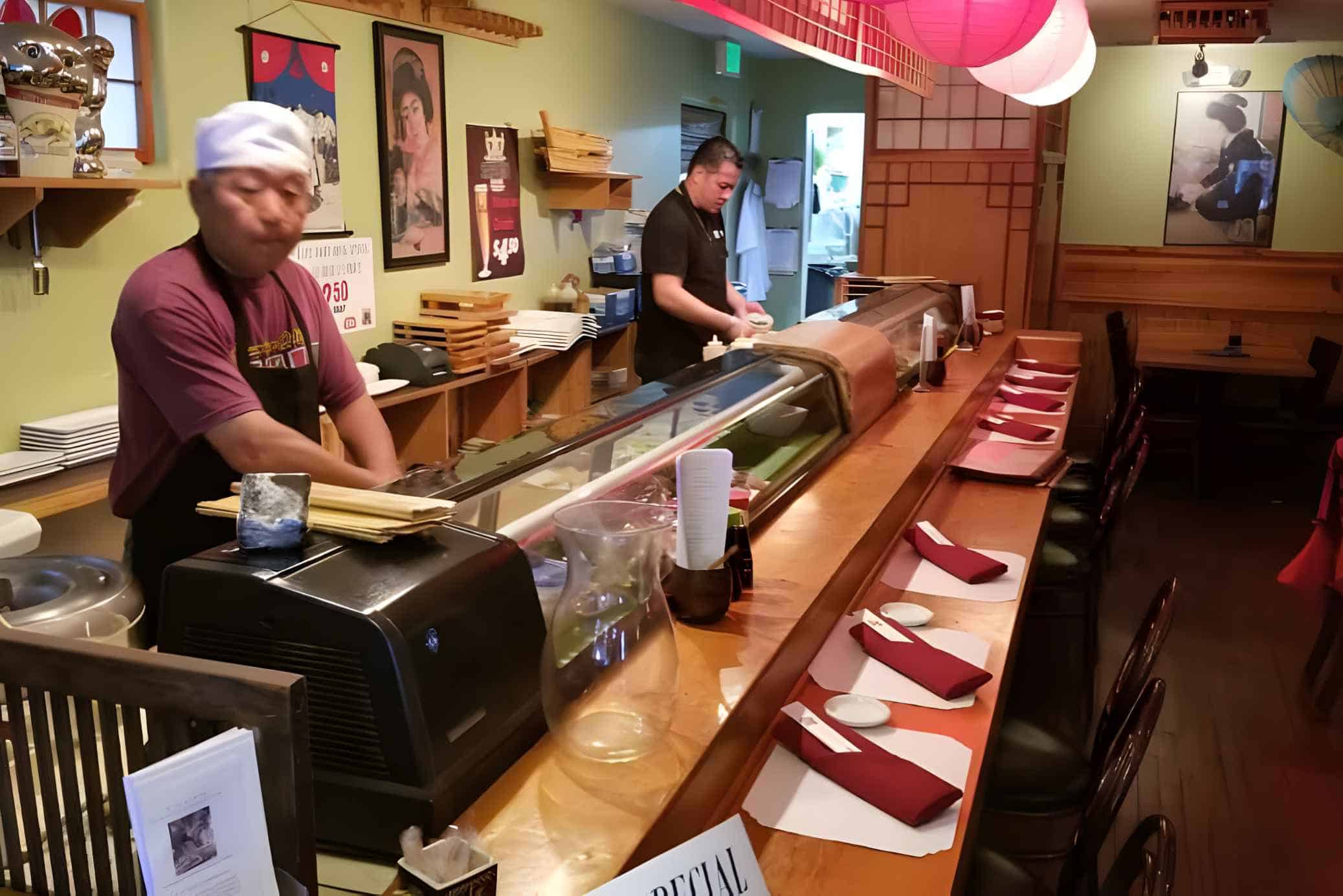 Do you like to have sushi rolls outdoors with a glimpse of a beautiful overlooking view? Hurry up and head on to Kohnami Japanese Restaurant.
Found on Guadalupe Street, Kohnami Japanese Restaurant is a laid-back place offering sushi rolls and Japanese dishes. And to top everything, you can wrap up your sushi meals over a glass of hot and cold sake.
We know that you love sushi. You and your friends can go for their combo meals for a lunch sushi special: sushi rolls with nigiri. And what's even more extraordinary is all of these come with hot miso soup. What a delightful sushi experience, right?
Get Ready for a Sushi Adventure in Santa Fe, NM
Are you ready for an exciting sushi adventure? In Santa Fe, NM, sushi rolls are a rare find. It's like a gem deeply hidden. But we've pulled some strings and found the best sushi bars you can try!
And why is that? Because we know that sushi rolls are one of the most incredible things in the world. So, never forget these 9 Best Sushi Places in Santa Fe, NM. The experience is worth it!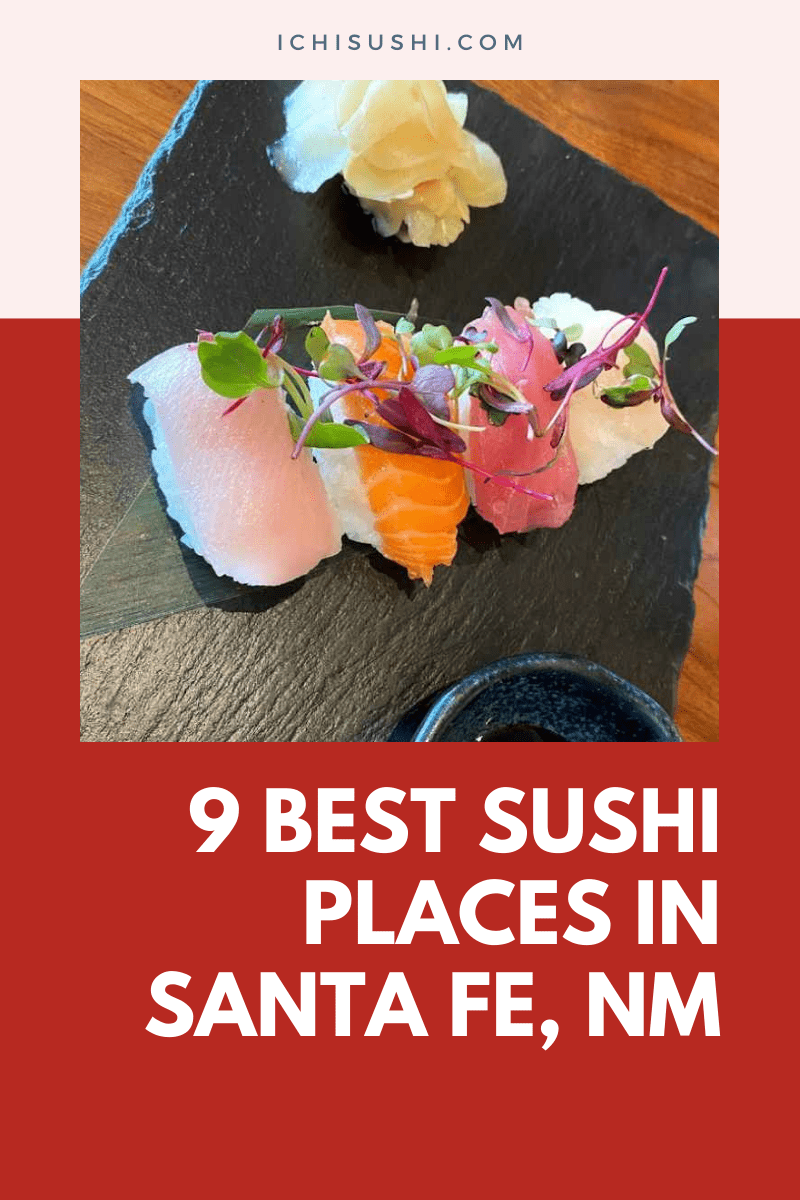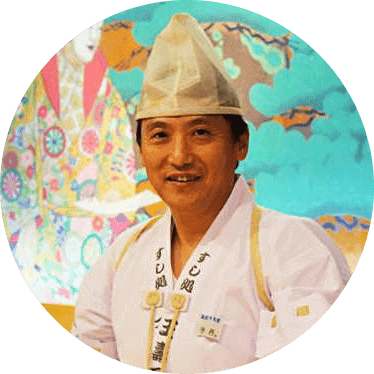 Hiroshi Nakamura, a Tokyo-born sushi chef turned US-based writer and critic, is the voice behind ichisushi.com, blending traditional sushi wisdom with modern insights.