Located on a Barrier Island, Fort Lauderdale is not only well-known for its beaches and boating canals but also for its exclusive sushi delicacies as a coastal city with easy access to surplus seafood.
Below are the best 20 sushi places that take advantage of Fort Lauderdale's location and make the best sushi out of fresh ingredients.
Sushi Rock Cafe
$$ | (954) 462-5541 | WEBSITE
Sushi Rock Cafe has been a small but trendy sushi restaurant since 1995. With healthy and fresh ingredients, the restaurant makes excellent sushi rolls and wings daily to delight the taste buds and hearts of locals in Fort Lauderdale.
On the menu are amazing meals like the Sushi Rock, strawberry fields forever, and other meals that are vegan and gluten-free options.
Sushi Song Downtown
$$ | (954) 764-7665 | WEBSITE
Since 2009, Sushi Song Downtown, run by Chef Song, has served parts of Florida (including Miami Beach, Hollywood, Fort Lauderdale, etc.) with its delectable take on Japanese Cuisines.
You can make a reservation to taste their dragon roll, California roll, etc., all made with a lineup of the freshest and most delicious seafood.
Pick a meal that fits your mood and pair it with some sake or vino. If you aren't in for their outdoor or indoor dining services, you can use their delivery services.
Takato
$$$ | (954) 414-5160 | WEBSITE
View this post on Instagram
Takato is a Japanese-Korean Fusion Restaurant. The restaurant's name translates to 'in a state of extreme happiness,' which is what it seeks to create for its guests.
Located in Conrad Fort Lauderdale Beach, an oceanfront, you'd witness a fantastic view and the savory meals they offer.
With more than 20 years of experience, Executive Chef Taek Lee (Taka) leverages his ancestry and his admiration for Korean and Japanese cooking techniques to make his variation of meals.
If you stop by Takato, you'd have an exciting and wonderful time.
Kaizen Sushi Bar and Grill
$$ | (954) 835-5610 | WEBSITE
This restaurant is where the East meets the West. Kaizen Sushi Bar is open every day so that you can enjoy exotic Japanese-Asian and American cuisines in a laid-back traditional con contemporary atmosphere.
Make a reservation to enjoy some sashimi appetizers, firecracker and avocado crab salad, and Japanese sauce. If you are on a special diet, check out their vegan options.
Phat Boy Sushi Kitchen Bar
$$ | (954) 533-4218 | WEBSITE
View this post on Instagram
If you want to see exciting Japanese arts, have a meal at this restaurant. Phat Boy Sushi Kitchen Bar chooses to explore the modern part of traditional Japanese meals.
Enjoy meals made with fresh and high-quality ingredients as you lounge in a modern and welcoming environment.
On your first visit, you could try out their signature rolls, Phat Girl, Samurai rolls, etc., along with some cocktails and sakes. Phat Boy is an excellent place to go with friends and family on a date or solo.
Koi Sushi Lounge
$$ | (954) 525-3541 | WEBSITE
View this post on Instagram
At Koi Sushi Lounge, you get a menu of fresh and unique dishes inspired by both Japanese and Thai Cuisines. They serve their guests an array of uniquely crafted dishes and flavourful drinks.
Its atmosphere is several things, ranging from classy and casual to trendy and romantic. It is an ideal place to go for a first date and hang out with friends or colleagues.
Make a lunch or dinner reservation to enjoy their California roll, sashimi salad, or a variety of cucumber wraps. Have a drink of hot sake during their Happy hour, which runs till 6:30 pm.
Sky Thai Sushi
$$ | (954) 993-9889 | WEBSITE
View this post on Instagram
Located in Downtown Fort Lauderdale, Sky Thai Sushi is a restaurant that offers an award-winning combination of traditional and contemporary Japanese cuisine. Apart from serving dishes from Japan, it also offers Thai meals.
It is known for making incredible sushi and having one of the best sake menus in South Florida. If you have an official meeting or a get-together, you could book its small private dining room, which can hold about eight people at a go.
Dine in and enjoy the excellent taste of Ebi and Veggie Tempura, Spicy Tuna Rice Paper, etc. They also have a daily happy hour which runs from 4 pm to 7 pm.
17th Street Thai Sushi
$$ | (954) 994-1717 | WEBSITE
17th Street is located close to Port Everglades, near the Stranahan River. They are a Japanese-Thai fusion restaurant, meaning they also serve authentic Thai cuisines alongside Japanese meals. They claim to serve quality and healthy cuisines made from fresh ingredients.
At their artistic and stylish bar, you could order several varieties of sushi and cocktails from the full liquor bar. In the warmly lit and elegant atmosphere, enjoy their tuna tower or Sunomono, made from Octopus, conch, and crab.
They also sell gift cards, a wonderful gift for your loved ones to have a great time at The 17th Street.
Beg For More Sushi And Thai
$$ | (954) 900-3082 | WEBSITE
If you are searching for a place to enjoy some Japanese and Thai entrees in a trendy and relaxed atmosphere, Beg For More is the right place for you.
Make a reservation at the restaurant and try a serving of Mango with sticky rice in their welcoming restaurant or order it online and have it delivered to you.
They also have several varieties of sake and liquor, which you can only order alongside a meal and with a valid ID. They also have meals for those on a special diet; vegan and gluten-free.
Sushi By Bou
$$$$ | (917) 268-7268 | WEBSITE
View this post on Instagram
Sushi By Bou was first opened in 2021 at Pompano Beach before reaching Salt 7, Fort Lauderdale. It has a fun environment to enjoy imported Sakes and craft cocktails.
They have a Sushi Suite where about six guests sit at the sushi counter to enjoy incredible sushi as part of their features. They also have a timed Omakase, with ten guests seated at the counter for an hour.
They are served directly by sushi chefs at the counter who educate them on the different sushis served. You can also check out the Beach Club, Sushi boutique, etc. Sushi by Bou is a great place to take a date for a lovely time.
Casa Sensei
$$ | (954) 530-4176 | WEBSITE
View this post on Instagram
Casa Sensei combines Japanese and Latin cooking techniques and meals just as the name sounds. The restaurant's founder believes that the natural cooking techniques of the two places are not as different as they are.
At their waterfront outdoor dining, taste some of their unforgettable meals like the Tokyo Tuna tower. You could also order some sushi or sashimi at the sushi bar. Their meals are a combination of both modern and ancient cuisines.
After feeding your taste buds and tummy, you could give your eyes an incredible view as you sip their specialty cocktails.
Tee Jay Thai Sushi
$$ | (954) 771-4447 | WEBSITE
View this post on Instagram
Since 2007, Tee Jay has been a place where two worlds come together to be one. They have the widest varieties of Japanese and Thai dishes in Fort Lauderdale.
Their meals are healthy, tasty, and fresh, and the locals at Fort Lauderdale enjoy them in a hip and vibrant atmosphere. Make a reservation to taste their Thai dumplings and sushi lunch boxes.
Sasaya Japanese Market
$$ | (954) 761-8010 | WEBSITE
At Sasaya Japanese Market, you can get anything Japanese. From Japanese food to imported sakes and even gift items from Japan. They also serve already made sushi which you could eat in or take out.
If you find yourself shopping in the market, make a beeline for the sushi bar to have a taste of their Arugula Roll or Nigiri Sushi. The Sushi bar is open every day from 11 am to 7:50 pm, while the store is open every day from 10 am to 8 pm.
S3 Restaurant
$$ | (954) 523-7873 | WEBSITE
Opened in May 2013, S3 has been an upscale and laid-back environment that serves lovely sushi rolls. A fusion of sun, surf, sand and steak, sushi, and seafood, S3's oceanfront dining is hip and casual.
The environment is perfect for hanging out, an official meeting, and even eating solo. It is a coastal-centered area that serves lunch and dinner seven days a week and brunch on Sundays. It is the closest spot to the ocean along the beach, and you could enjoy some live music during the weekend.
Benihana
$$ | (954) 776-0111 | WEBSITE
At Benihana, meals are served at communal hibachi grill tables with customers eating in groups. Each table has its chef. Salivate as you excite your eyes watching your chef make your meal. You would also excite your taste buds by tasting the sushi and sashimi of the sushi chef.
Along with the meal you choose to have, take a sip of hot sauce and watch the beautiful sea view. There is a lounge for a get-together and a Happy hour bar and lounge, which is open from Monday to Friday. Order a take-out or use the no-contact delivery option if you choose not to dine in.
Thai Moon By The Sea
$$ | (954) 772-7766 | WEBSITE
View this post on Instagram
Opened every day, Thai Moon is a family-owned restaurant that welcomes you with a delectable lineup of meals and a warm and cozy atmosphere. Its menu is filled with meals you can enjoy for lunch or dinner in their relaxed and friendly restaurant.
You could also try their sushi special when you choose to dine in. Voted 'Best Thai Food and Sushi Near Me,' Thai Moon By The Sea is an excellent place to have a wonderful time eating the foods you love with the ones you love.
Red Door Asian Bistro
$$ | (954) 870-7090 | WEBSITE
Located in downtown Fort Lauderdale, the restaurant serves good, healthy, and hearty Asian Fusion food, including sushi. Each meal is perfectly made, with no skimp whatsoever.
On their menu are Tofu shrimp scallop, Dragon dance sweetheart, etc. If you check it out, try to have a taste of almost all the beautiful meals, desserts, and drinks, even if it means going more than once.
Sushi Garage
$$ | (954) 727-3533 | WEBSITE
View this post on Instagram
With a vision of simplicity and necessity, the founder of Sushi Garage has made a warm and casual atmosphere with many comforts to feed locals and guests fresh and healthy meals daily.
Alejandro Barrios managed to turn a car body shop into a luxurious but casual restaurant with over a hundred Kou fish sculptures hanging around. With its 99-seat space, you could find a place to settle and enjoy some lemon vegan roll or Snow crab kanisu with no rice.
You could also book a private dining room for a group of over 20 guests for meetings, e.t.c. Their Happy Hour runs through the weekend from 5 to 8 pm. Sushi Garage is undoubtedly a fun and exciting place to be.
Summary
For a coastal city, Fort Lauderdale, unsurprisingly, has many restaurants that make sushi.
If you want a restaurant with sushi dishes that would fill your tummy, excite your taste buds and make you ask for more while taking in the city's beautiful view, the sushi places mentioned above are just the right places to go.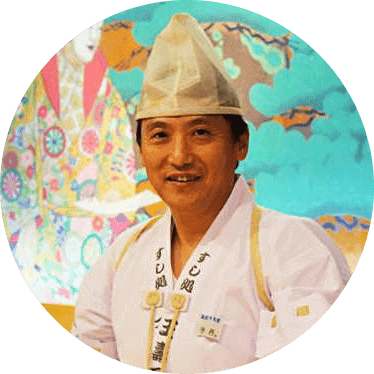 Hiroshi Nakamura, a Tokyo-born sushi chef turned US-based writer and critic, is the voice behind ichisushi.com, blending traditional sushi wisdom with modern insights.