Sushi is not the most accessible food to prepare. It takes skill and mastery to make the best out of the traditional Japanese dish.
Fortunately, Boston offers many sushi restaurants that will satisfy your craving. Here are the nineteen best sushi places in Boston, MA.
Yoki Express
$ | (857) 263-7418 | WEBSITE
Yoki Express pride itself on giving its customers fresh, nutritious, and delicious sushi.
The restaurant strives to serve its customers chemical-free Japanese cuisine with meticulous and handpicked ingredients. The unique perk of the restaurant is that you can make your very own sushi rolls.
You can choose between their cold or hot protein, vegetables, and sauces. They have many protein-rich fillings such as tuna, salmon, beef, tuna, shrimp, and chicken.
Tofu is also available if you are vegan or vegetarian. You can ensure that you have the perfect sushi roll that will suit your taste.
Avana Sushi
$ | (617) 818-7782 | WEBSITE
A small sushi restaurant tucked in Beach Street, Avana Sushi serves delectable maki and nigiri at an affordable price.
Try the restaurant out if you want a quick bite to satisfy your craving. They also offer to-go and delivery options to make their service accessible in the Boston area.
Avana Sushi makes sure that its food is safe, clean, and healthy. If you want casual dining for you or the family, try out Avana Sushi.
Sushi Time
$ | (617) 292-7610 | WEBSITE
Sushi Time believes that good foods should accompany good times. They offer many Japanese-inspired dishes such as sushi, sashimi, nigiri, and tamagoyaki.
The restaurant is located at the nearby Orpheum Theatre, so you can check it out after seeing a show or exhibit.
The service is fast and of good quality. Its prices are also reasonably affordable, so Sushi Time can satisfy your sushi cravings without breaking the bank if you are on a budget.
It's best for on-the-go and delivery services, while their dine-in is suitable for casual dining.
Seiyo
$$ | (617) 447-2183 | WEBSITE
View this post on Instagram
Seiyo combines the tangy taste of wine with the freshness of sushi. They strive to give a great dining experience without breaking the bank. Their prices are very affordable without compromising the quality of their food.
They have many varieties of sushi you can choose from. Whether you prefer nigiri, hosomaki, or vegetarian maki, you can have it in seiyo.
They also serve many specialty sushi that contains a mixture of many cuisines and traditional Japanese dishes.
Fat Baby
$$ | (617) 766-3450 | WEBSITE
View this post on Instagram
A combination of many cuisines, such as Chinese and Japanese, is served at Fat Baby. They have many selections of sushi, noodles, soup, and bao buns. There are also many selections of beverages such as wine, sake, beer, and cocktails.
The restaurant's warm interior is a sure way to unwind and relax your mind. The bar in the middle is filled with fabulous drinks that can accompany your sushi.
Their price is very accessible, so satisfying your sushi craving has never been accessible on Dorchester Street.
Irashai Sushi and Teriyaki
$$ | (617) 350-6888 | WEBSITE
Irashai Sushi and Teriyaki serve a multitude of different Japanese dishes. If you want the authentic and delicious taste of Japanese cuisine without breaking the bank, Irashai Sushi and Teriyaki might be the next restaurant on your list.
You can try out one of their signature rolls, such as their 'Rainbow Spider Maki.'
The sushi roll contains soft shell crab, asparagus, cucumber, and cream cheese, topped with spicy crabmeat and fish roe.
If traditional sushi is what you want, Irishai Sushi and Teriyaki also have it. They have forty selections of traditional sushi to choose from.
Fin's Sushi
$$ | (617) 423-4888 | WEBSITE
Fin's sushi has been serving authentic Oriental cuisine on Boylston Street.
They have an array of appetizers and main dishes that will satisfy any of your cravings for Japanese cuisine. You can choose from many of their raw nigiri sushi, signature sushi, and entrée sushi.
The incredible interior of the restaurant will surely make you feel cozy and relaxed. It's a perfect way to wind down and enjoy a sushi plate.
Laughing Monk Café
$$ | (617) 232-8000 | WEBSITE
View this post on Instagram
The Laughing Monk Café is the culmination of two successful chefs, Chef  Nick Korboon and Noi Karen. The two amazing chefs supervised the Thai and Sushi menu and kitchen of the restaurant.
You can indeed have the authentic taste of Thai and Japanese flavors and spices when you sine in the Laughing Monk Café.
Their food presentation is Instagram-worthy, incorporating various floral and microgreen arrangements. The aesthetically pleasing look of their dishes also elevates the delicious and flavorful bites.
Genki Ya
$$ | (617) 338-8686 | WEBSITE
Genki Ya started as a small sushi restaurant in 2007 in Cambridge. Fast forward now, they have a couple of restaurants spanning five cities. With Genki Ya, you wouldn't run out of options.
The restaurant's menu is filled with a savory selection of maki, Genki, and nigiri sushi. The restaurant pride itself on serving sushi made from purely organic and USDA-approved ingredients without breaking the bank.
If you want to eat quality sushi without spending all the money in your pocket, try out Genki Ya.
North End Fish and Sushi
$$ | (857) 362-7477 | WEBSITE
The North End Fish and Sushi is a walking distance of The Freedom Trail Foundation and Sumner Tunnel.
They offer a fresh and delicious selection of maki and nigiri sushi. Their experience staff and chef are equipped to give the best quality service.
They serve rolls such as Spicy Salmon, Maki Trio, Avocado Roll, Ocean Roll, and more. The resto is best for a casual dining experience and hanging out with your friends with a plate of delicious sushi.
Symphony Sushi
$$ | (617) 262-3888 | WEBSITE
With Symphony Sushi, you will surely hear a symphony with every bite. You can choose from many of their sushi selection from their bar.
Their sushi rolls do not stop from the traditional choices of nigiri and maki rolls. The restaurant also incorporates American Twists into its dishes.
You can try out one of their signature sushi roll, 'Cowboy Maki.' The sushi roll contains a juicy broiled sirloin steak, asparagus, tempura, enoki mushroom, red onion, and avocado.
You can taste the combination of American and Japanese cuisine in Symphony Sushi and many more.
Crudo
$$ | (617) 367-6500 | WEBSITE
View this post on Instagram
Crudo strives to serve sushi and drinks that can accompany your meal. They boast a two-floor dining hall and two bars. The restaurant wants to incorporate Pan Asian cuisine and combine it with Japanese cuisine.
You can choose from their makimono, nigiri, and signature sushi rolls. Their drinks are also not something to sleep on. They offer pure rice sake from authentic Japanese brew houses with processes and techniques preserved for many years.
Fuji at Ink Block
$$ | (617) 936-3282 | WEBSITE
View this post on Instagram
Located at the vibrant South End, Fuji at Ink Block provides the area with a contemporary twist to traditional Japanese cuisine.
CEO and Chef Jimmy Liang, Executive Chef Ming Cao, and other chefs strive to make their omakase sushi as a journey to the intense and flavorful Japanese Cuisine.
Once you enter the door, expect many variations of traditional sushi, makimonos, and explosive flavors. Their extensive list of sake, wine, and cocktails also elevates the dining experience at Fuji at Ink Block.
Ruka Restobar
$$$ | (617) 266-0102 | WEBSITE
View this post on Instagram
Ruka Restobar resides at the prestigious The Godfrey Hotel. They serve different Peruvian and Japanese-inspired dishes and their delectable wine and cocktail selection.
At Ruka Restobar, you are free to explore two different types of cuisines with the utmost authenticity.
The interior of the Restobar is as fancy yet comforting. Intricate sculptures adorned the pillars, yet the surrounding is kept humble by having gorgeous dark-oak wooden floors. The vibe is a perfect combination of fancy yet still humble and cozy.
Oishii Boston
$$$ | (617) 482-8868 | WEBSITE
Oishii Boston has been serving Washington Street since 1998. Oishii Boston serves many sushi, maki, and sashimi options with its two decades on its belt.
With its authentic Japanese roots, you can ensure that you will get the authentic taste of Japanese cuisine with every bite.
You can try out one of their renowned specialty maki, 'For the Love of Salmon' makizushi. The sushi contains seared king salmon, ikura, shiso, avocado, cucumber, and a dash of spicy mayo.
If you don't know what to pick, you can also try their omakase or chef's choice sushi.
Zuma
$$$ | (857) 449-2500 | WEBSITE
Zuma is one of the classiest and fanciest sushi restaurants in the Boston area. You will indeed feel the swankiness of the surrounding once you enter the Four Seasons Hotel.
The restaurant is a well-heralded sushi franchise spanning Europe, Asia, and the United States.
You can try one of their well-known sushi rolls, 'Hokkaido Uni Miso.' The roll contains Japanese sea urchins topped with barley miso and garlic chips—a perfect contemporary twist to the traditional Japanese uni nigiri.
If you want a stylish and relaxing fine-dining sushi resto, check out Zuma.
Douzo Sushi
$$$ | (617) 859-8886 | WEBSITE
Douzo Sushi embodies the combination of modern kitchen techniques and traditional Japanese cuisine. They have many sushi dishes such as Boston Lobster, Cucumber Handroll, and Spicy Tuna on Crispy Rice.
Their selection of sake, cocktail, and wine is top-notch, so you will indeed have the best drink to accompany your sushi.
After a long workday, the fancy interior design and warm cozy lighting will relax you. It's best for date nights and nights out with friends.
Uni Boston
$$$$ | (617) 536-7200 | WEBSITE
The restaurant is a joined effort of Restaurateur and Chef Ken Oringer and David Bazirgan. They want to incorporate the traditional Japanese Izakaya into the modern world.
Since its opening, Uni Boston has been a top contender for fine-dining Japanese restaurants in the area.
Uni incorporates the subterranean Japanese taste by making the best sushi and sashimi straight from the Tsukiji market.
If you ever stay at the famous The Eliot Hotel, Uni Boston also offers in-room service to satisfy your sushi cravings. Dining is also a great option to get the most out of their incredible interior and fancy dining hall.
O Ya
$$$$ | (617) 654-9900 | WEBSITE
View this post on Instagram
Restaurateurs Tim and Nancy Cushman started their journey in 2007. Since then, they have been expanding and growing their chains of O Ya restaurants. They provide a fine-dining and authentic omakase experience.
Of course, a dining experience like no other comes with a hefty price. They offer their omakase service, which spans twenty dishes, for a whopping $250.
The restaurant, in return, provides quality food and service like no other in the Boston area.
In Conclusion
Sushi might be hard to do by yourself, but with the slew of choices within the Boston area, you can surely satisfy your cravings in no time.
We hope this list of the nineteen best sushi places in Boston, MA helps you meet your appetite for the flavorful Japanese cuisine.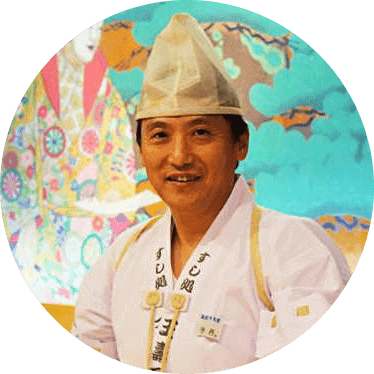 Hiroshi Nakamura, a Tokyo-born sushi chef turned US-based writer and critic, is the voice behind ichisushi.com, blending traditional sushi wisdom with modern insights.