Are you planning a trip to Boise, Idaho's fascinating capital? Boise is known for many things, including its delectable culinary scene. It is an incredible place to visit.
The city also has a diverse selection of outstanding sushi restaurants. Here are the 16 best sushi places in Boise, ID, that won't let you down!
Price: $$
Address: 3640 S Findley Ave, Boise, ID 83705, United States
Phone: +1 208-336-2122
View this post on Instagram
Shogun is a sushi bar and eatery that serves unlimited sushi. It also offers traditional Korean and Japanese cuisine.
The place offers a wide range of sushi and lunch specials. It allows you to sample a wide range of cuisines at a reasonable price. It has a fantastic "all-you-can-eat" option for lunch and supper.
Sushi is prepared to your specifications as you watch. If you're not a fan of raw fish, other options are on the menu. Shogun is known for its relaxed and comfortable ambiance. It provides the most up-to-date and friendly service so locals and visitors may enjoy their time at Shogun!
One of Shogun's distinguishing features is its exceptional crew. You can count on it to treat you with the respect and consideration that you deserve. After all, that's what an excellent Japanese-style dining experience requires!
Price: $$
Address: 405 S Capitol Blvd, Boise, ID 83702, United States
Phone: +1 208-344-3375
Yoi Tomo is a vibrant corner sushi spot featuring movie-themed sushi rolls. It also offers Japanese cuisine and daily specials that are "all-you-can-eat." If you want a wide choice of sushi with an AYCE option, this is the place to go
The cafe is known for quick, pleasant, and knowledgeable service. The team members are always eager to make menu recommendations. They also prepare a large quantity of sushi. Aside from sushi, the restaurant also features appetizers and other meals.
Indoor and outdoor sitting are available at Yoi Tomo. A waiting list online is available at this restaurant.
Price: $$
Address: 8915 W Overland Rd, Boise, ID 83709, United States
Phone: +1 208-377-2000
Sushi Ya is a modern sushi restaurant with all-you-can-eat rolls featuring many options. Here you can enjoy sushi rolls such as Jason Rolls, Barney Rubble, and caterpillar rolls. Other traditional Japanese dishes are also available.
The team provides excellent service and assists you with everything. A server will hand you a paper "checklist." Then you cross off the items you want. Sushi Ya is open for dine-in and takeout. But reservations are required.
Price: $$
Address: 10506 W Fairview Ave, Boise, ID 83704, United States
Phone: +1 208-375-3787
Rotary Sushi is a Boise restaurant known for its excellent sushi food. It's also remarkable for its exemplary service and welcoming personnel. It serves great sushi for dine-in as well as for takeout.
The restaurant is known for its innovative take on classic dishes. Its commitment to using only quality fresh ingredients is highly commendable. You can order from a menu or pick from what's on the conveyor belt. It allows you to try something different. This setup is pretty cool!
The staff members are courteous and helpful. They answer all newcomer's inquiries. Try dining here for a fantastic experience!
Price: $$
Address: 8716 W Fairview Ave, Boise, ID 83704, United States
Phone: +1 208-378-0088
Island Sushi is a family-owned Japanese restaurant that specializes in sushi and sashimi. The place also offers hibachi, Japanese ramen noodles, and stir-fried teriyaki.
The restaurant serves authentic and delectable Japanese cuisine. It is a top choice for dine-in or take-out meals in the Boise neighborhood. This is partly because of its accessible location and inexpensive costs.
Island Sushi is well-known for its wide range of flavors and high-quality, fresh ingredients. You can enjoy a welcoming atmosphere and exceptional service here. It is usually busy on weekends. There are around 55 seats available.
Price: $$
Address: 2325 S Apple St, Boise, ID 83706, United States
Phone: +1 208-343-0071
Wasabi is one of Boise's most fabulous sushi and Japanese cuisine restaurants. Hee and Whitney Park own and operate this modest, family-run restaurant. They've been working to bring the greatest and freshest flavors to Boise since 2014.
The owners want the dishes to be authentic while still being innovative. Here you'll love the sushi rolls that are unique and excellent. As starters, you can try tempura, dumplings, or Miso soup.
Even on a hectic night, the service is prompt and courteous. For quality sit-down sushi, prices are average to slightly below average.
Price: $$
Address: 6002 W Fairview Ave, Boise, ID 83704, United States
Phone: +1 208-378-8808
View this post on Instagram
Kyoto opened in 1991 as one of the Treasure Valley's original sushi restaurants. It has recently reopened five days per week after a much-needed renovation.
The restaurant prioritizes freshness of food, artistry of their sushi, and customer satisfaction. You can trust them to celebrate birthdays, anniversaries, and more. They've been doing these for almost 30 years.
Customers say Kyoto has the best sushi in town. No other restaurant around Boise compares to this dining spot when it comes to sushi. You will be delighted to find favorites here like the Spicy Johnny Roll and the 99 Roll. The place also offers hibachi meals and fried rice.
Price: $$
Address: 997 N Milwaukee St, Boise, ID 83704, United States
Phone: +1 208-809-5826
View this post on Instagram
Sushi Bros uses an excellent sushi food truck that serves the Boise area. You can place an order directly through the sushi truck. You can also visit them in person at their current location.
Enjoy any of their delicious menu items. They have some unique rolls. The sauces are also fantastic. You can try the sushi combos, special nigiri, and more. The team also serves tasty Temaki hand rolls.
Price: $$
Address: 3724 S Eckert Rd #110, Boise, ID 83716, United States
Phone: +1 208-286-2945
View this post on Instagram
Lost Shack is known for delivering the Treasure Valley with fantastic sushi. It started with private catering events in 2016. It expanded to a food truck the following year. The chef, who has 15 years of experience, combines traditional sushi with a modern twist.
You can try their special rolls and not disappoint. The Sassy Sis Roll, with lemon and a superb spicy kick, is one of the regulars' favorites. The fish is consistently excellent.
The team members are courteous and professional. They are also attentive and kind. Overall, the ambiance is pleasant and welcoming.
Price: $$
Address: 2273 S Vista Ave #150, Boise, ID 83705, United States
Phone: +1 208-343-5544
Raw has been a go-to location for fresh, imaginative, and tasty sushi for almost a decade. The chefs hand-craft every meal using the freshest ingredients.
Are you in for a unique sushi roll? Try the famed Rattlesnake roll. There are also standard dishes like California and tuna rolls to choose from. Their rolls are of exceptional quality. They are even larger compared to other dining spots.
Do you have a sushi-averse friend or family member? No worries! There are several food selections available from the Willowcreek menu. Customers say the restaurant has a fantastic location. The staff members are also accommodating and kind.
Price: $$
Address: 1517 N Milwaukee St, Boise, ID 83704, United States
Phone: +1 208-672-7223
Since 2008, IOU Sushi has brought unique flavors and fresh ingredients to the Boise area. The sushi is created to order and is freshly prepared. They produce a wonderful, flavorful, and satisfying experience to make their customers happy.
IOU Sushi serves more than 25 distinctive rolls. They have a unique taste that you must try yourself. Stop by during business hours. You can enjoy unlimited sushi.
The place is calm, friendly, and hip. On Sundays only, you can book it for private gatherings, such as birthdays, business lunches, and more.
Price: $$
Address: 2275 W Main St, Boise, ID 83702, United States
Phone: +1 208-433-8888
Come to Sushi Joy for an incredible sushi experience! You'll enjoy fresh, delicate, and tasty rolls. It also serves creative, spicy rolls. The prices are also very fair. You would come to appreciate the friendly and helpful service. Enjoy your dining in a simple, pleasant atmosphere.
This restaurant is highly authentic and excellent. You'll enjoy great food served promptly by kind staff. The location is also pleasant, clean, and peaceful. The dishes look beautiful and taste much better. Overall, you'll be happy with this location.
Price: $$
Address: 801 W Main St, Boise, ID 83702, United States
Phone: +1 208-888-3467
Lucky Fins serves sushi that is either raw or cooked mildly. They also have entirely gluten-free sushi items. The restaurant is also delighted to have one of the valley's greatest sushi chefs.
The restaurant invites you to try a new way to eat sushi and other seafood dishes. Here, you'll see that excellent quality and price meet. It takes pride in creating unique and delicious seafood dishes.
The team strives to employ the freshest ingredients and local fare in all of their dishes. Every day, they strive to provide our customers with economical and high-quality cuisine. Prepare to be astounded by their chef's innovative and fresh ideas daily!
Price: $$
Address: 925 S Vista Ave, Boise, ID 83705, United States
Phone: +1 208-367-1688
Sakana is a famed restaurant for its excellent sushi and other Japanese specialties. It's packed on Mondays and Tuesdays because of their $1 sushi deal. They are swamped these days. Yet, the service is still courteous, and the meals are delicious.
Everything is cooked to perfection. The sushi rolls taste fab and fresh. There is also plenty to choose from.
Regular diners say they're already hooked. Each time they come, everything is fantastic. The meals are served quickly, and drinks are constantly available. You can get an appetizer as well as a dessert.
The owner and the servers are pleasant. This spot is an excellent location for bringing family and friends. Also, the large windows and natural light are fantastic. It has a spacious sense to it. Sakana gives a remarkable dining experience a sushi lover will surely cherish.
Price: $$
Address: 404 S 8th St, Boise, ID 83702, United States
Phone: +1 208-336-8466
Happy Fish recently joined Bodovino. It's a fun location to visit. You'll love the way the restaurant looks. The team is also incredibly welcoming.
Here at Happy Fish, you can try several unique rolls. How would you like to taste the Basil Spider Roll? How about the Bumblebee Roll? The Philadelphia Roll is also delicious. The citrus roll is also a must-try.
Diners say that every time they go, they get fantastic sushi. Happy Fish is worth a visit for lunch or supper! You can also order the chef's special and allow them to prepare whatever they want. You will never get disappointed. You'll get to sample a wide variety of excellent sushi dishes.
Price: $$
Address: 122 N 5th St, Boise, ID 83702, United States
Phone: +1 208-918-1274
View this post on Instagram
Dharma is an Asian restaurant that serves sushi and other Asian bowls. Vegan and gluten-free choices are available. Here you'll find sushi at a reasonable price. They don't offer customized sushi, but still, everything is fantastic.
The meals are served fast and casually. The employees are always kind. You can come here for lunch and dinner. The place is also open late at night. You can also come in groups. You'll be using a screen to order your meals.
Dharma uses eco-friendly containers and cutlery. It cares about your health as well as for the environment. It's no wonder the eatery has a green look. In addition, the place also has fantastic music.
Summary
Idaho's capital is home to many beautiful parks and scenic views. There are also numerous restaurants to satiate your appetite. If you're a sushi lover, listed above are the 16 best sushi places in Boise, ID, to choose from. You'll have plenty of fantastic stories to tell when you get home!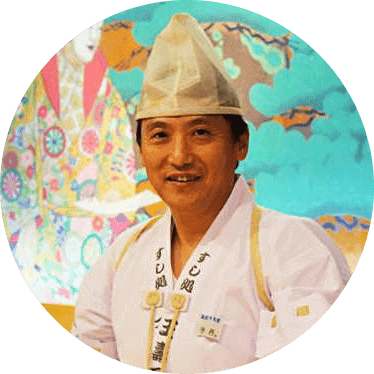 Hiroshi Nakamura, a Tokyo-born sushi chef turned US-based writer and critic, is the voice behind ichisushi.com, blending traditional sushi wisdom with modern insights.