You do not need to travel to Japan to try authentic Japanese food? If you are looking for the best sushi places in Bellevue, Washington, here are all the options that you must try, whether you want traditional, modern, or fusion sushis and rolls.
Japonessa Sushi Cocina
$$ | (425) 454-1585 | WEBSITE
View this post on Instagram
One of the popular spots in Bellevue for happy time is the Japonessa Sushi Cocina. The restaurant offers traditional and Latin fusion sushi and sashimi. They also have salads, appetizers, main dishes, different alcoholic drinks, and Omakase, the Chef's premium selection.
The sushi restaurant customers most enjoyed the fusion signature rolls they offer, such as their Mexican ninja rolls. The chefs top the sushi with jalapeno, cilantro, and mango.
The ingredients used are all fresh, while the whole dishes are well seasoned. For those who want a warm soup, they sell ramen and HH Kimchi Hot Pot with udon noodles.
I love Sushi
$$ | (425) 455-9090 | WEBSITE
View this post on Instagram
I love Sushi has been operating in Bellevue for 30 years and still serves fresh fish for their sushi, sashimi, rolls, and other foods on the menu.
They buy their ingredients from local and Japanese markets, but their chefs are trained in Japan. The restaurant serves Sushi Bar special with various sushis served with miso soup and green salad.
The sushi place also offers bento boxes. The customers love how the chefs pay attention to every detail of every dish. This place became the go-to spot for people craving authentic Japanese food with a great selection and delicious food.
Musashi's Sushi & Grill
$$ | (425) 463-9150 | WEBSITE
View this post on Instagram
For those cutting the budget or looking for a great sushi place that is very affordable, Musashi's Sushi & Grill won't let anyone down. Aside from their tasty foods, the generous amount of food is worth the money. All customers recommend the Chirasi Bowl, like big sushi with different toppings.
Inside the bowl is rice topped with large pieces of different seafood such as salmon, hamachi, shrimp, and tuna. But the best part is that customers can substitute the fresh fish with other sashimi available. For those who prefer cooked meals, try their bento.
FLO Japanese Sushi Restaurant & Sake bar
$$ | (425) 453-4005 | WEBSITE
View this post on Instagram
FLO Japanese Restaurant & Sake bar holds its values of being the most fashionable Japanese restaurant in town, friendly staff, and captivating aromas of food.
They have a wide-ranging menu of great drinks and sake, sushi, and other Japanese cuisines. Furthermore, the restaurant offers a traditional sushi dinner with the freshest and carefully chosen ingredients and high-quality teriyaki.
The customers also commend the restaurant for the fantastic appetizers such as Nasu Dengaku. All of the dishes are flavorful, and even the rice is seasoned. This place is also perfect for romantic dates as it has a lovely atmosphere.
Minamoto Japanese Restaurant
$$$ | (425) 999-3338 | WEBSITE
For those who feel fancy for enticing sushi and other Japanese cuisines, Minamoto Japanese restaurant might be a perfect choice. Even their ambiance is very classy and high class.
The prices might be a bit high, but it is worth it according to the customers for the ingredients used in their sushi, and the skill set of the chefs is undeniably good.
The restaurant highly recommends their Teishoku or Japanese meal set, which the chefs beautifully arrange with finesse, and their Omakase, or the Chef's choice meal with premium quality ingredients from Japan.
Ginza Japanese Restaurant and Yakiniku
$$ | (425) 709-7072 | WEBSITE
Ginza was the first Japanese restaurant in Seattle that had a Yakiniku. However, the restaurant discontinued it in 2019.
They still sell many authentic Japanese cuisines, including their top-quality sushi and sashimis. Their special menu, the otsumami, consists of different small plates suitable for sharing partnered with sake and beer.
They beautifully choose and present their assortment of rolls, and customers may ask for more toppings. Aside from their fresh fish, they sell rice meals. One of their famous dish is the pumpkin fried rice contained in a pumpkin, a combination of crunchiness, sweetness, and savor.
Rolls and Rolls Plus Sushi
$$ | (425) 454-4313 | WEBSITE
Rolls and Rolls Plus Sushi is a family-owned restaurant known for its refreshing dishes, tea, and aura.
It is not fancy-looking, which makes the customers more comfortable eating. They offer house special rolls and lunch specials only available for dine-in and come with a small miso soup and bits of tofu.
The portions of the food are generous and worth the price. The customers mostly order a roll combo, spicy or standard, that is good for sharing. Furthermore, many people commend their Ebi tempura for being fresh, light, and crispy.
Ascend Prime Steak & Sushi
$$$$ | (425) 625-2080 | WEBSITE
View this post on Instagram
One of the most expensive restaurants, especially for a sushi place, is the Ascend Prime Steak & Sushi. It is known for its extravagant decor and high prices, which the media always features.
However, their food is also incredibly prepared as it maintains precision and finesse. They present each dish beautifully to complement its ambiance.
Although the prices are high, the customers find the food worth the value as it brings different experiences and melts in their mouths. The restaurant makes and serves its dishes fresh, which is a consistent restaurant factor. Their sushi is light in contrast to their steaks.
Sushi in Joy
$$ | (425) 576 1743 | WEBSITE
Not only does Sushi in Joy serves great quality sushis at an affordable price, but they also aim to bring a smile to their customers. This Japanese restaurant offers traditional and inventive sushi, sake, and plum wines. The booths are semi-private, but customers can still watch the preparation in their sushi bar.
According to the reviews of this place, the foods are well seasoned and have fantastic flavors, and even basic rolls are exceptional. The cuts are generous, and the fish are fresh. The sushi chef and the hosts are Japanese, which brings out the authenticity of the place.
Seastar Restaurant & Raw Bar
$$$$ | (425) 456-0010 | WEBSITE
View this post on Instagram
Seastar Restaurant & Raw Bar owner, Chef John Howie, likes to change the seasonal menu that showcases a unique selection of seafood, presentation, and culinary styles. For the customers to enjoy their phenomenal sushi, sashimi, and fresh oysters, they offer small plates to sample all.
This high-end sushi restaurant only brings excellent food that the customers love equally. There are no favorite dishes or standard recommendations from the customers as all of their orders are outstanding.
Additionally, the staffs are very accommodating and friendly, which the customers commend as it adds to their fine-dining experience.
Sushi Me
$$ | (425) 644-9800 | WEBSITE
View this post on Instagram
Sushi Me serves their sushis via kaiten or conveyor belt. This way of doing food in Japan is trendy, and people can experience it first-hand in Bellevue.
After they eat what's on their small plates, the customers pile it up. Aside from kaiten, they also offer a variety of traditional Japanese foods and have specials on the menu with new dishes.
There are many house menus when people dine during weekends, which the restaurant does not offer on weekdays. Every food on the menu is worth trying as it is affordable, fresh, and delicious.
Kura Revolving Sushi Bar
$$ | (360) 822-9333 | WEBSITE
View this post on Instagram
Kura Revolving Sushi Bar is also a kaiten restaurant that offers authentic Japanese food using fresh and premium ingredients like Sushi Me.
They have a creative menu that is always delightful for adventurous people. Aside from their seasonal dishes, the restaurant only offers monthly discoveries that change for a limited time.
This sushi place also tries to make their customers' experience fun with their touchpad menu, robot serving water, and Bikkura-pon, wherein depositing a certain amount of plates will win them a reward. According to many reviews, despite all the gimmicks, their sushi is undoubtedly good.
Sushi J
$$ | (425) 698-1424 | WEBSITE
View this post on Instagram
Sushi J is a stall that only has take-outs. However, even though their sushis are all to-go, they are still incredibly fresh and delicious to surprise every customer.
The sushi stall offers rolls, poke bowls and seared sushi. The restaurant prepares their fish daily, how great sushi should be, but their seared salmon is one of their top recommendations.
The poke bowls have a good amount of rice and toppings. The pieces of sushi are generous, and they have a sushi combo for not more than $20 or less. This place is excellent for good quick sushi to take home.
Tokyo Japanese Restaurant
$$ | (425) 641-5691 | WEBSITE
The head chef of the Tokyo Japanese Restaurant came from Tokyo, Japan, and has experience working in Osaka and New York.
Since he opened his restaurant in 1988, he has used only the best fish for his sushis, sashimis, and rolls from local and Japanese fish markers. Furthermore, the restaurant serves other Japanese food.
The sushi house has a lunch special of Magunohochi, or Japanese Premium Bento consisting of rice, sashimi, Tamago, kappa & tekka maki, chicken teriyaki, deep-fried oyster, salmon, shrimp, and veggies. However, their sushi is still the go-to of the customers as it rates high among other dishes.
Kiku Sushi
$$ | (425) 556-9600 | WEBSITE
Kiku Sushi stays clause to the authenticity of traditional Japanese cuisines rather than fusions or twisting the recipes.
They use only the freshest and finest ingredients, while the rice is cooked very well with just the right amount of vinegar for the sushis. Despite the simplicity, it still provides an enjoyable dining experience.
Their bento boxes often consist of tender and juicy salmon teriyaki, crispy shrimp and veggie tempura, rice, soup, and veggies with either sashimi or roll of choice. However, the bento may vary, so it is always best to ask the server what they have on their bento.
Kobe Restaurant
$$ | (425) 451-3888 | WEBSITE
Kobe restaurant upholds fantastic sushi, especially sushi, excellent service, and friendly staff. The servers are very welcoming as customers come in the door. The restaurant uses high-quality and fresh ingredients for its dishes with a modern interpretation of classic Japanese foods.
It also offers Korean, Chinese, and Thai cuisines such as Korean BBQ, Chinese wok, and Pad Thai.
Although they have various Asian cuisines, the customers still come back for the sushi and poke bowls. Kobe Restaurant offers a platter of sushi and sashimi, which is great to share with a group of friends or at a party.
Sushi Kudasai
$$ | (425) 455-6255 | WEBSITE
View this post on Instagram
Sushi Kudasai, which translates to "Sushi Please," understands the people who love sushi. However, the main problems they face are sushis and sashimis can be expensive, and some take time to serve.
This restaurant aims to give people good sushi at a much more affordable price with a more convenient serving time. Even the long line moves quickly.
Although they serve sushi quickly, the quality is consistent. The fish is decently fresh and buttery, and the fish to rice ratio of the sushi is excellent. The sushi house offers a wide variety of menus, including sushi, sashimi, and roll.
Summary
You can now eat different cuisines without traveling far, including in the best sushi places in Bellevue, Washington. The restaurants listed also have other Japanese cuisines that you will surely love. All there's left to do is pick what interests you and dine in or have a take-out.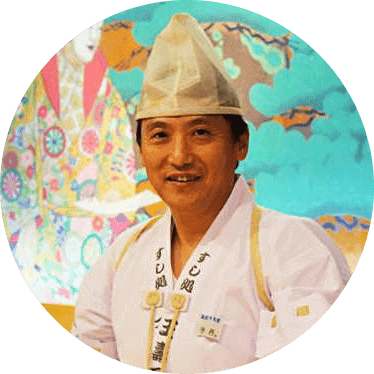 Hiroshi Nakamura, a Tokyo-born sushi chef turned US-based writer and critic, is the voice behind ichisushi.com, blending traditional sushi wisdom with modern insights.