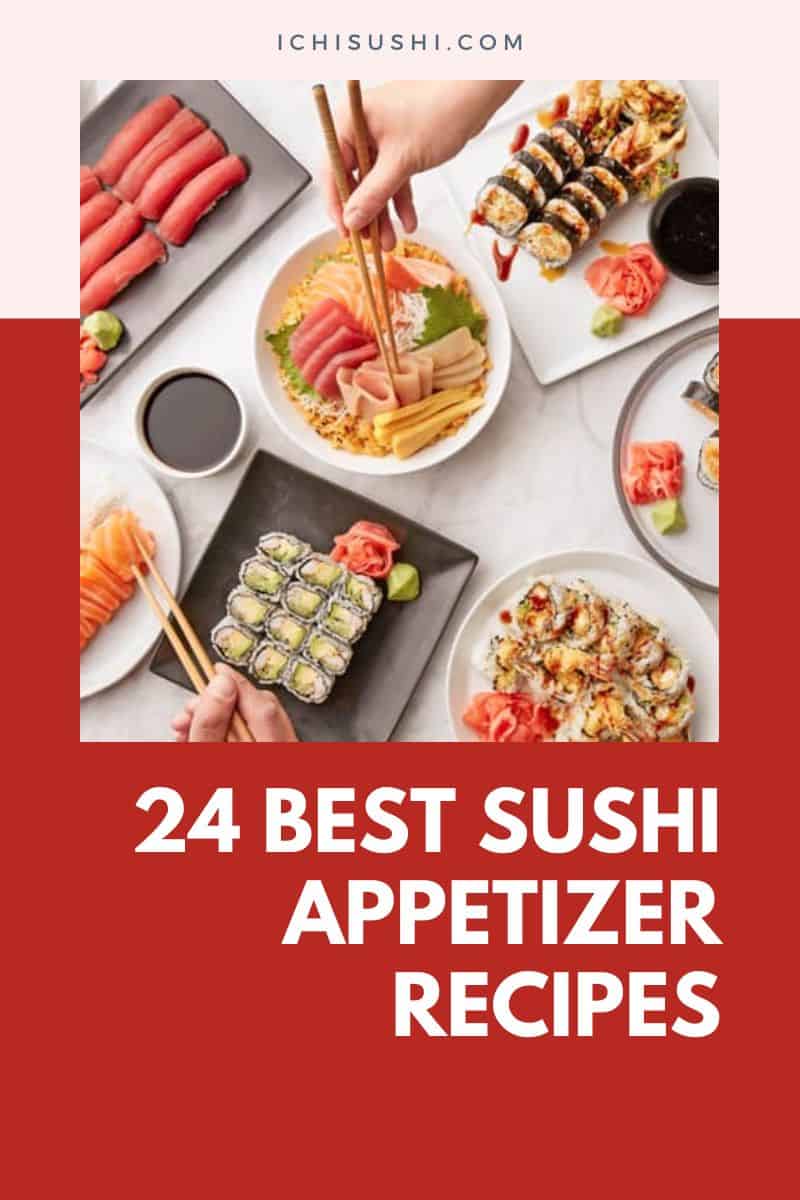 Raise your hand if you love sushi. Well, you probably do because you're on our page of the best sushi appetizer recipes to pair with your roll! Nothing beats sushi with an excellent appetizer or side dish choice, right? Sushi lovers will agree that the Japanese snack is better enjoyed with an appetizer!
Sushi Appetizer Recipes
Appetizers are small dishes taken before eating the main course. In this case, our main meal is none other than sushi!
Appetizers make an excellent starter for eating heavy sushi meals. They prep and warm our stomachs to ensure we enjoy the sushi rolls even more! Plus, appetizers also increase our anticipation and stimulate our appetite before serving sushi.
Some dishes that make a fantastic sushi appetizer are soups, finger foods, edamame, shumai, and daikon. This article has those and a lot more sushi appetizer recipes. So, without further ado, here are 24 sushi appetizers to stimulate your desire to eat!
Just One Cookbook is back with its amazingly delicious recipes. This time, they made a fun and unique sushi appetizer recipe. Try Just One Cookbook's Tuna Poke Recipe. This recipe calls for avocado, seaweed, and lemon.
You'll enjoy the flavors of spicy soy dipping sauce topped with sesame seeds—just like a classic Japanese dish! This recipe makes two sushi appetizers, with a total reparation time of 10 minutes.
2. Michel Cellier's Miso Glazed Eggplant Recipe
Nasu Dengaku or Miso Grazed Eggplant is another classic Japanese appetizer. Michel Cellier has a recipe for this sushi classic. This recipe calls for eggplant, miso, sugar, mirin, sake, and dashi powder. It's vegan, so it's a healthy option for an appetizer. It's one of the best side dishes or starters that will match your sushi rolls perfectly.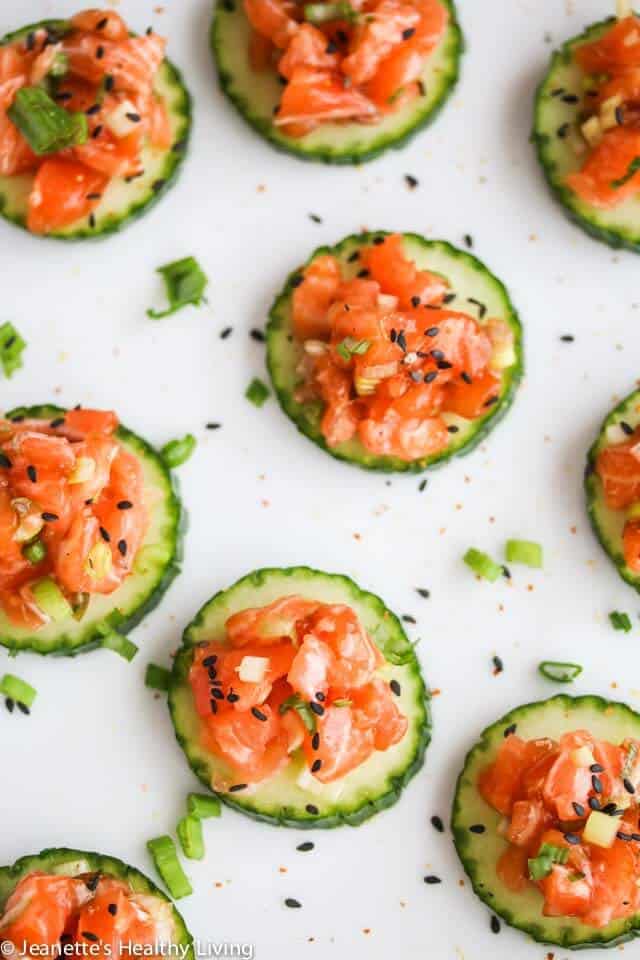 The perfect summer sushi appetizer is here: Jeanette's Healthy Living Salmon Tartrate Appetizers. These sushi appetizers make a great combo for a sushi party. This recipe calls for salmon fillet, scallions, mirin, soy sauce, and sesame oil.
To make your appetizer more pleasant, you need cucumber, Shichimi Togarashi, scallions, and black sesame seeds. As you see, the Salmon Tartare Cucumber Bites aren't only delicious. They are visually appealing too—your guests will surely be in awe!
4. Sudachi Recipes' Izakaya Style Salted Cabbage Recipe
If you love cabbage, here's a sushi appetizer recipe: Sudachi Recipe's Izakaya-style Salted Cabbage. This recipe is a crunchy, tasty, and pleasant appetizer that requires only a few simple ingredients.
You can buy most of these at nearby stores. These include cabbage, sesame seeds, chicken stock powder, black pepper, salt, and garlic paste.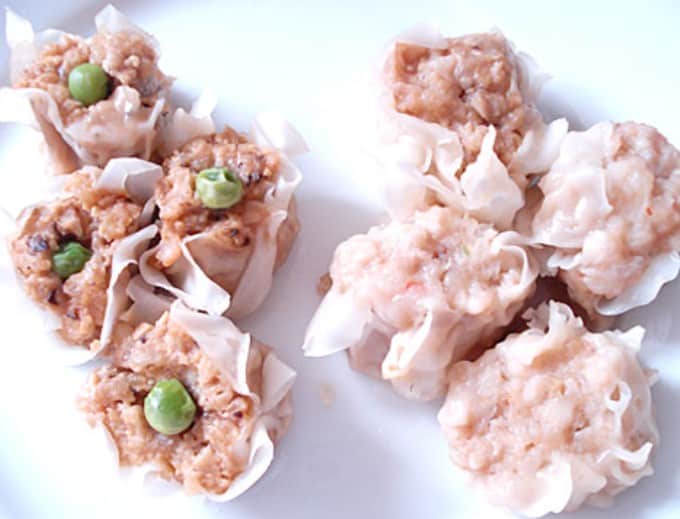 Shumai Dumplings are often for bento boxes and dim sum. But did you know they're perfect as sushi appetizers too? Just Bento made an easy and quick guide for shumai dumplings. They're similar to gyoza, but the recipe is more straightforward.
This recipe has two variations: shrimp shumai filling and vegan tofu filling. For both recipes, you can make up to 30 dumplings! These are great for sharing before munching on your favorite sushi rolls.
6. Tabi Eats' Miso Soup Recipes
Tabi Eats is one of the most reliable channels for impeccable recipes. The recipe they have is the Miso Soup Recipe, which has five different twists you can make!
This link encompasses five miso soup recipes to try at home that are quick to prepare. The recipes are healthy, nutritious, and straightforward. They indeed make a great pair with sushi!
Next on our list of fantastic sushi appetizer recipes is from Just One Cookbook. This recipe makes Salted Chicken Wings the easy, quick, and delicious way. What's best about this recipe is that you can make it with only three ingredients! Yes, you read that correctly—you only need three things to complete this recipe.
Besides chicken wings of good quality, you need sake, kosher salt, and black pepper. And that's it! You can now make an appetizer to match your sushi.
8. Palden's Kitchen's Asian Cucumber Salad
When finding the perfect appetizer for sushi, most sushi lovers opt for a nutritious option. With Palden's Kitchen's recipe, you can never go wrong! Palden's Kitchen has an Asian Cucumber Salad Recipe for you to try at home.
This Asian-style recipe is flavorful and has a slightly spicy punch. It's the perfect sushi appetizer that's healthy, tasty, and spicy all at once!
If you're getting into sushi, try Inspired Taste's Spicy Garlic Edamame Recipe. This recipe makes yummy and tasty edamame easy to prepare at home. It only takes a few minutes, so you don't have to worry about time.
You can prepare this recipe in 10 minutes, yielding about four servings! This recipe calls for edamame, neutral oil, garlic, ginger, soy sauce, maple syrup, sriracha, and toasted sesame oil.
10. Watercress Salad by Yeung Man Cooking
One of the most underrated ingredients of a salad is watercress. It's something that Yeung Man Cooking believes needs more attention! Watercress makes an excellent salad, and this recipe proves that.
Yeung Man Cooking's Watercress and Kale Salad Recipe is a quick vegan sushi appetizer. You need kale, mint, basil, edamame, bell pepper, purple carrot, apple, salt, pepper, etc.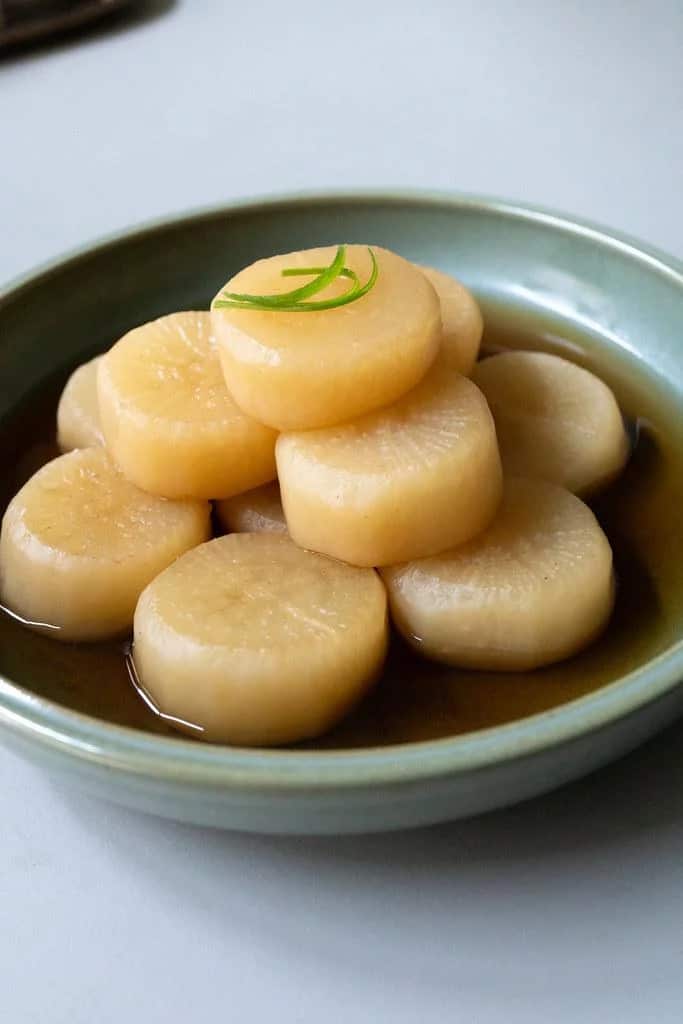 Your sushi will always be better with Simmered Daikon. This recipe by Onolicious Hawaii makes delicious daikon in a broth of mirin, soy sauce, and dashi. It's one of the most fantastic side dishes to combine with your sushi.
Onolicious Hawaii's Simmered Daikon Recipe calls for daikon radish, dashi, soy sauce, sake, and mirin. With four simple ingredients, you can already make a tasty dish alongside your roll!
12. Tsukune Recipe by Japanese Cooking 101
When searching the internet for sushi appetizer recipes, don't miss out on Japanese Cooking 101's Tusukune Recipe. This recipe makes delicious meatballs flavored with savory Takoyaki sauce. It's a mouthwatering side dish and sushi appetizer you and your friends can enjoy. This recipe is also fantastic for parties or a quick snack!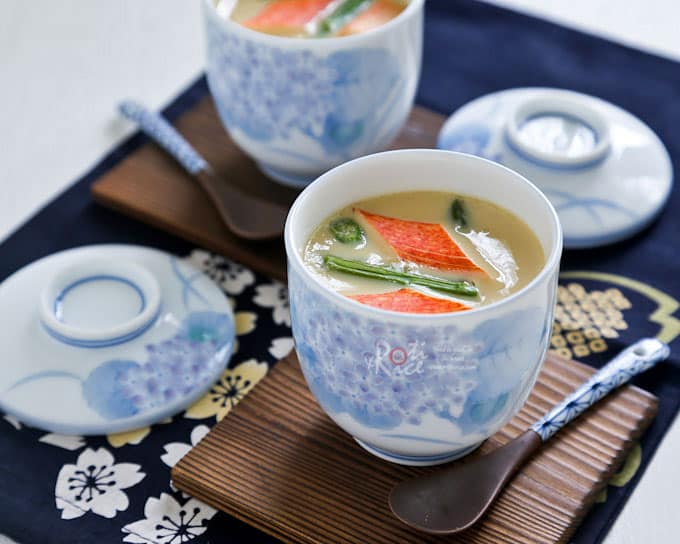 Have you ever heard of the Chawan Mushi? This recipe by Roti & Rice makes Japanese Steamed Egg Custard. This appetizer is a soothing, silky Japanese egg custard served in a mug. While famous in East Asia, Chawan Mushi's Japanese version is something to look forward to!
This recipe calls for a few simple ingredients, with a total preparation time of 30 minutes. It's a pleasant starter to a sushi meal.
14. Chilled Tofu Recipe by Cooking Japanese
Making chilled tofu is made easy by Cooking Japanese. Coking Japanese has a Chilled Tofu Recipe perfect for a summer appetizer.
It is served cold and requires no cooking. Hence, it's one of the easiest and quickest sushi appetizer recipes you can prepare. The ingredients include tofu, ponzu sauce, ginger, onion, and dried bonito.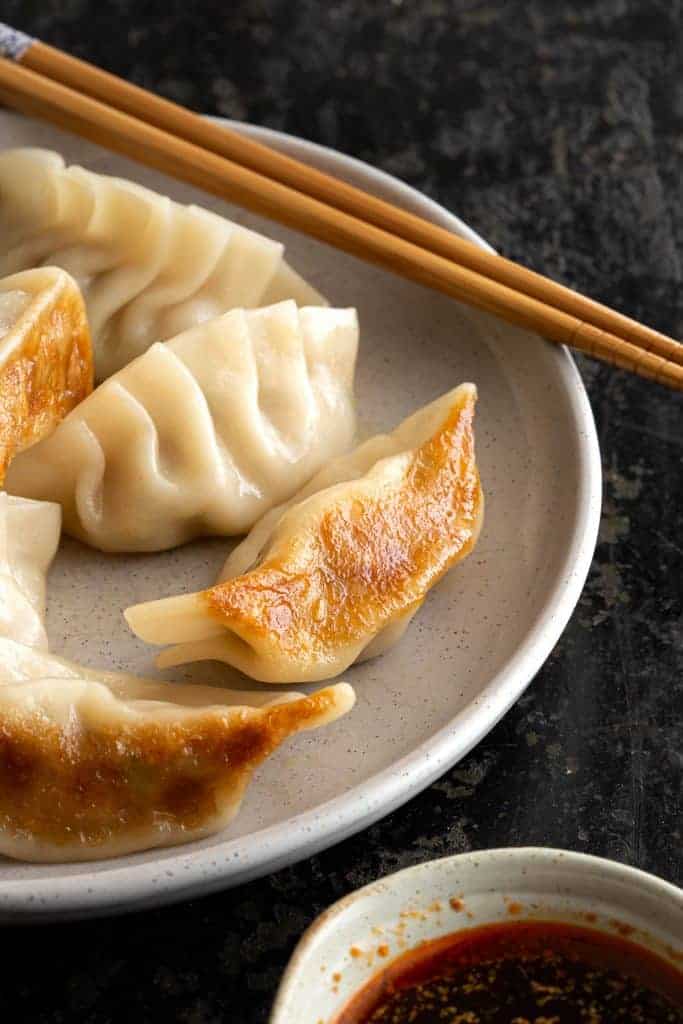 One of the classic sushi appetizer recipes you shouldn't miss is Pork Gyoza Recipe. This recipe by Wander Cooks makes 30 dumplings in under 40 minutes. Here, you need wrappers, sesame oil, and water to start.
You also need to prepare ingredients for the filling and quick dipping sauce. Don't worry—these ingredients are fairly easy to find! You can get them from nearby grocery stores or an Asian market nearby.
What's great about this recipe is that it yields many servings. You can also make them in big batches you can serve for later.
16. Crispy Tofu Recipe by Champ's Japanese Kitchen
Another tofu sushi appetizer is Champ's Japanese Kitchen's Fried Agedashi Tofu. This recipe makes a crispy, delicious tofu side dish that twists the traditional Japanese staple. It is served with yummy ankake sauce.
It's a "meat-less" recipe, so if you love healthy appetizers, this Crispy Tofu recipe is for you! After all, we all want to stimulate our appetites with something that's delicious and healthy, right?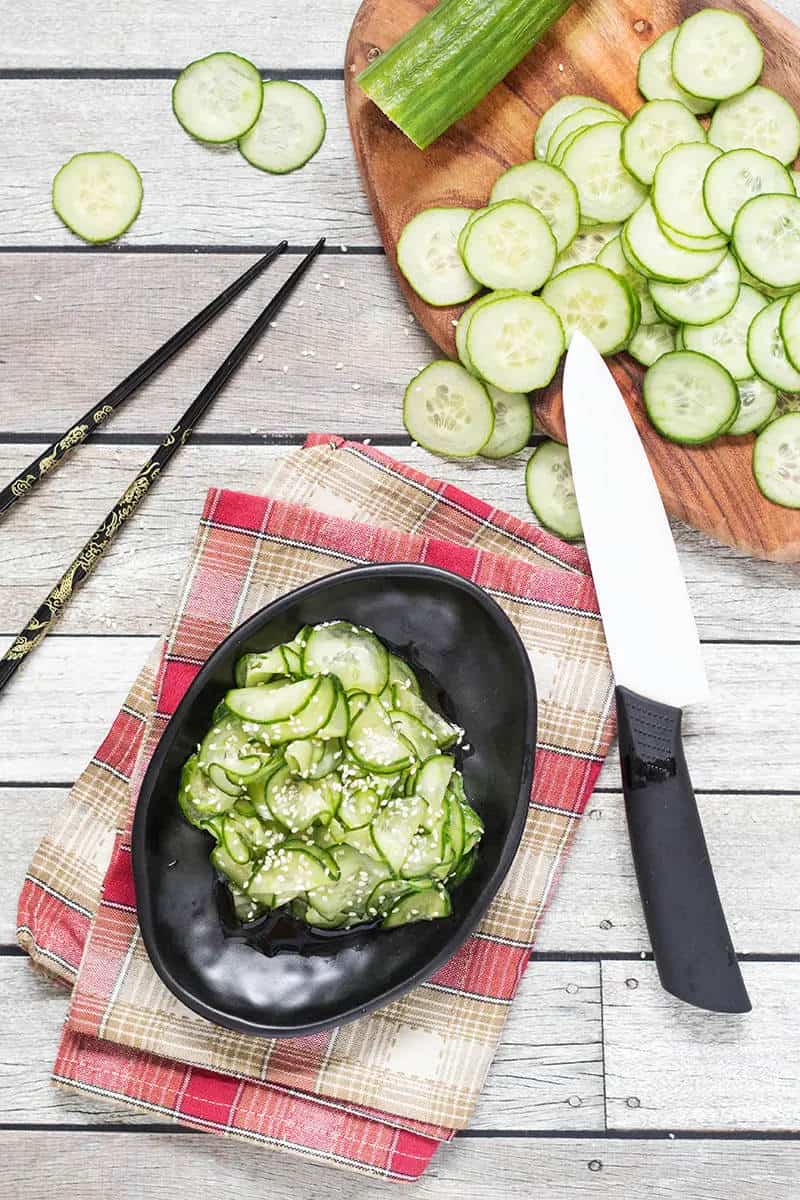 We've tackled gyoza, shumai, and edamame. Now, here's another healthy option for you to try: Japanese Cucumber Salad. Japanese Cucumber Salad or Sunomono is another lovely starter to a sushi meal. This recipe by Cooking the Globe is a sweet and tangy appetizer that requires only a few ingredients you can find almost anywhere!
Plus, the preparation time is only 10 minutes. This time is perfect for those who want to make a quick yet sumptuous sushi appetizer!
18. Spicy Deviled Eggs Recipe by Marion's Kitchen
Marion's Kitchen has another one of the best sushi appetizer recipes. This recipe is called the Spicy Deviled Eggs recipe, made with sriracha filling and ramen egg. This recipe has tips and techniques to make the dish perfect.
You'll also be taught how to peel a hard-boiled egg easily! Check out the full recipe on the link to see other Asian sushi appetizer recipes you can recreate at home.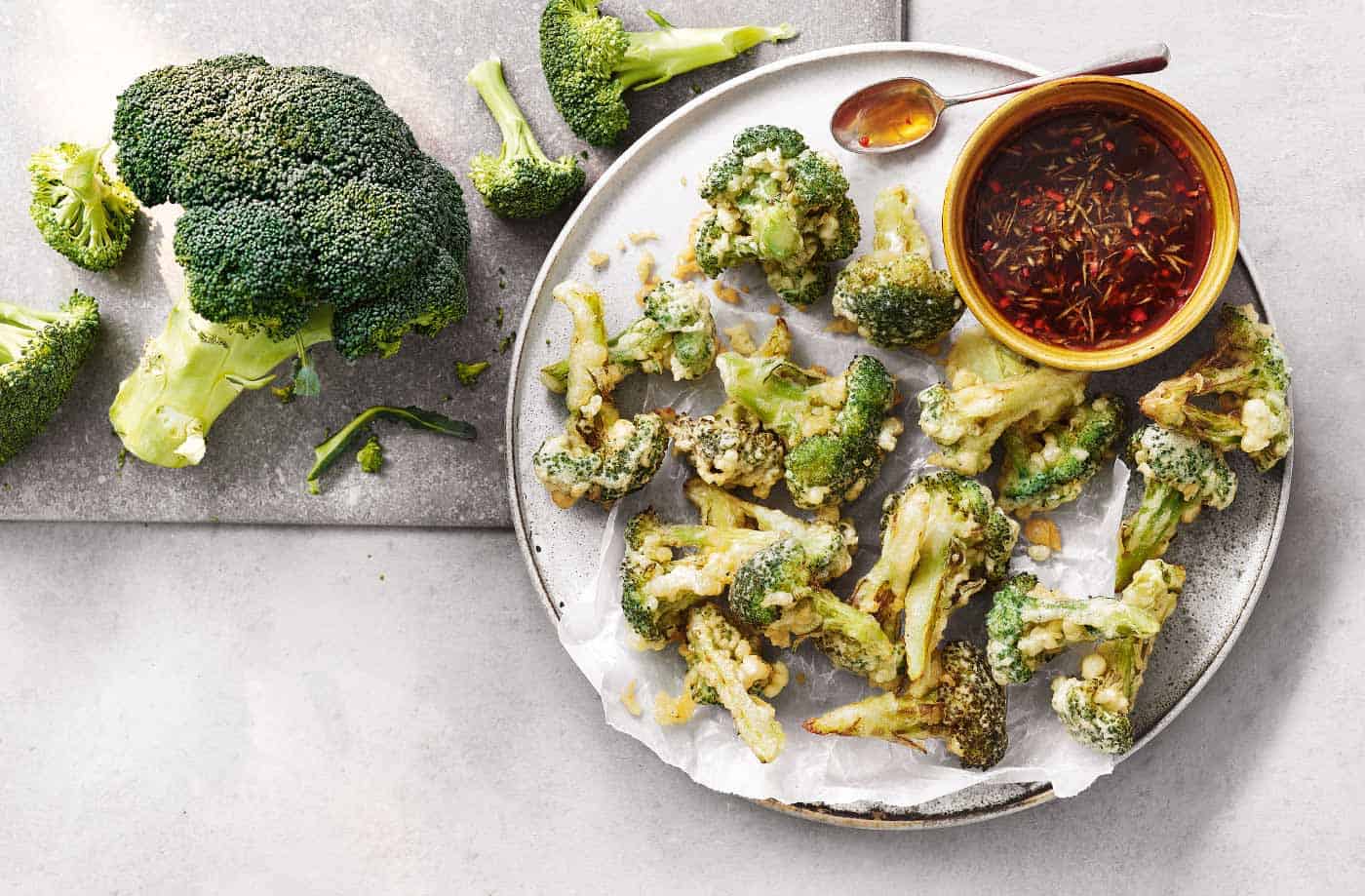 Do you love tempura? If you do, you'll enjoy Tesco's Tempura Broccoli Recipe. This recipe makes a unique side dish or appetizer for sushi. It's also a lovely vegetarian starter you can share with your friends.
Tesco's Tempura Broccoli Recipe yields six servings you can prepare in less than 15 minutes. It's a nutritious option for a sushi appetizer, so if you love veggies and tempura, you better check this recipe out. It might be your next favorite sushi appetizer!
20. Pork Kakuni Recipe by Cooking With Dog
If you enjoy sushi appetizers that use less fat, check out the Pork Kakuni Recipe by Cooking with Dog. This recipe is great for those conscious of the amount of fat and calories a food has.
This recipe is served piping hot to ensure you'll enjoy every bite of the Pork Kakuni. It calls for pork belly, ginger, green onion, sake, etc. In total, this recipe yields about three to four servings.
Agedashi Tofu is one of the top favorite Japanese dishes of all time. This recipe by Pickled Plum proves that. Agedashi Tofu and Korokke are alike, making a wonderful sushi appetizer.
Pickled Plum's Agedashi Tofu recipe yields four servings you can make at home in less than 30 minutes. It's best enjoyed immediately after serving, so take note of that to fully enjoy the dish!
22. Sugaki Recipe by Cooking With Dog
We have another recipe from Cooking With Dog: Sugaki Recipe. The Sugaki Recipe is one of the best sushi appetizer recipes that make a lovely combination with sushi.
This recipe makes eating fresh oysters fun! You'll feel like dining the Japanese way with this recipe—it's delicious and is a must-try when oysters are in their peak season.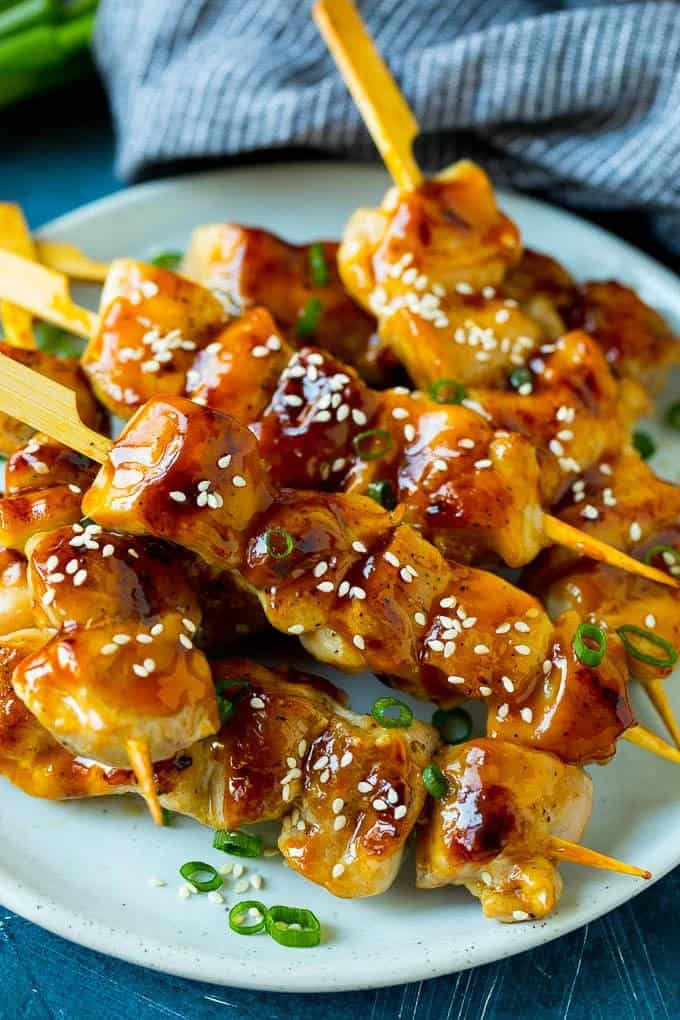 You can find Yakitori in almost all Japanese restaurants. Luckily, you can make them at home! Yakitori is an easy-to-make sushi appetizer you can DIY. Yakitori are slices of chicken meat grilled on skewers. They are savored in a sweet and tasty sauce.
Compared to the ones you can order from restaurants, Dinner At The Zoo's Yakitori Recipe can be easily tweaked! This recipe requires 35 minutes of preparation and yields four servings in total.
24. Japanese Dynamite Mussels Recipe by Jannie Lam
Dynamite Mussels are one of the easiest sushi appetizer recipes to prepare at home. Jannie Lam's Japanese Dynamite Recipe is an easy-to-follow and straightforward guide to making a sushi appetizer!
Her recipe calls for green mussels, Japanese mayonnaise, sriracha, chopped green onions, and Masago or Tobiko. If you love seafood and spicy dishes, this sushi appetizer recipe is definitely for you!
Final Thoughts
Eating sushi is always best paired with the most fantastic sushi appetizer recipes. These sushi appetizers make eating sushi meals more fun and tastier.
They level up the flavors that would blast in your mouth the soonest you munch, nibble, and bite on them. What's best about these sushi appetizer recipes is they are easy to recreate at home!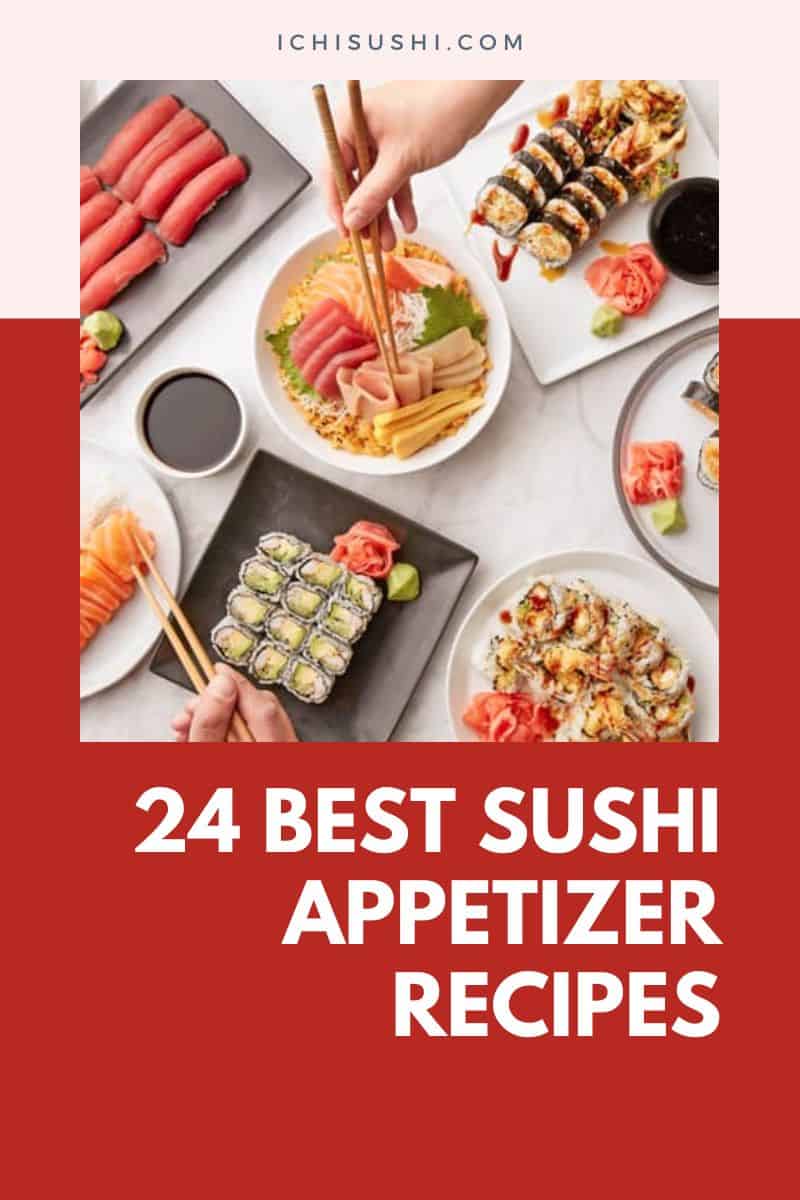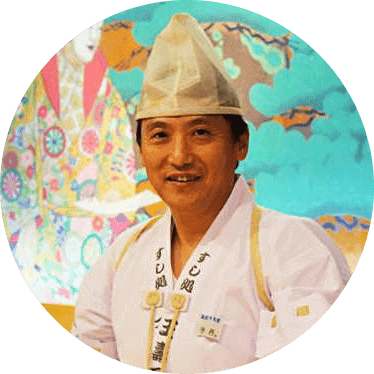 Hiroshi Nakamura, a Tokyo-born sushi chef turned US-based writer and critic, is the voice behind ichisushi.com, blending traditional sushi wisdom with modern insights.