If you are in Ann Arbor, Michigan, and have a sushi craving, this article will come in handy. We have listed the top 20 sushi restaurants in the area that serve the highest quality and freshest sushi to satisfy your appetites.
This list includes their websites, phone numbers, and locations so that you can dine in or have food delivered directly to your doorsteps. We listed the best because you deserve only the best!
Totoro
$$ | (734) 302-3511 | WEBSITE
Totoro is a charming sushi restaurant in Ann Arbor's downtown with a Ghibli-themed interior adorned with adorable anime furnishings. The place is renowned for its delicious sushi, excellent service, generous portions, and affordable prices.
Their sushi is unquestionably delicious, although a bit costly; however, they provide generous portions. The staff is exceptionally kind, and food is brought quickly.
Saica Restaurant
$$ | (734) 769-1212 | WEBSITE
Saica is located in a small shopping center in Plymouth. It has a simple exterior but a cozy interior. Their menu's Korean and Japanese fusion is iconic. The decor is spotless, and the table spacing is ideal, so it does not feel crowded.
The food is consistently delicious, served hot, and served quickly. Whether you are looking for traditional sushi, classic Japanese cuisine, or innovative cuisine that blends Asian and Western cooking styles, Saica will provide a completely satisfying dining experience.
Their personnel are warm and welcoming.
Kona Grill – Troy
$$ | (248) 619-9060 | WEBSITE
View this post on Instagram
The Kona Grill is a traditional American grill serving various delectable dishes, including flavorful steaks. Their global menu includes contemporary American dishes, best-selling sushi, and specialty cocktails made with only the freshest ingredients.
The restaurant's atmosphere is warm and inviting, the food is delicious, and the service is impeccable. They serve hot and delicious food with a distinct flavor. Their sushi is unmissable!
Kona Grill is the right place for you if you're looking for a place with fantastic food, exceptional service, and a variety of options. Make sure to reserve a table in advance, as the restaurant is famous.
Momo Sushi – Ann Arbor
$$ | (734) 800-4909 | WEBSITE
One of the best sushi restaurants in Ann Arbor is Momo Sushi. The place is clean, and the service is good. On their menu, they have a lot of sushi and other dishes with bold flavors made by great chefs.
Given how much the food costs, they give you a lot of it. You can eat at one of the tables or sit at the bar while making the food. You should try their famous Fireball Roll! It's their specialty roll, full of tasty spicy tuna and crunchy cucumber.
It has a distinct spicy-hot taste that stays in your mouth long after you've finished the roll. Service is quick and friendly at Momo Sushi!
Miki Japanese Restaurant
$$ | (734) 665-8226 | WEBSITE
The Miki Japanese Restaurant on the western edge of downtown Ann Arbor is a great place to eat Japanese food. The prices are worth the taste of their food. The restaurant's interior and decorations are very well done and fit well because it is a Japanese place.
It makes for a lovely setting for a meal. Miki is the oldest Japanese restaurant in Ann Arbor. It serves a variety of high-quality fish in traditional sushi and sashimi styles.
They also serve a variety of rolls, teriyaki dishes, Korean dishes, house specialty cocktails, Japanese beer or sake, and daily specials.
Sushi Town
$$ | (734) 327-8646 | WEBSITE
Sushi Town makes delicious, affordable sushi by combining experience and new ideas with high quality. The restaurant uses only the best ingredients without making the food more expensive.
They are known for having low prices, making tasty sushi rolls, and having friendly staff. The sushi here is always fresh and flavorful, and the prices are fair for what you get and where you are.
Sushi Town promises to make you a one-of-a-kind meal to satisfy your cravings and make your taste buds happy.
Sadako Japanese Restaurant
$$ | (734) 913-0057 | WEBSITE
The success of the Sadako Japanese Restaurant started as a family dream at first. There are many delicious Japanese dishes at the restaurant that you will enjoy.
Located in downtown Ann Arbor, Michigan, you can pick up food to go, eat there, or order catering for big events. The place is known for having lunch specials that college students can afford.
The prices for their meals are reasonable, and the fish always tasted fresh. If you don't eat meat, this is the best place to get sushi because they have tasty vegan options. Overall, the restaurant is a great place to hang out and relax.
Yotsuba Japanese Restaurant
$$ | (734) 971-5168 | WEBSITE
At Yotsuba Japanese Restaurant, you can get a wave of flavor from their beautiful and tasty Japanese main dishes. You can even watch the sushi chef make your order right before you, which is cool.
The restaurant was very clean and had lots of comfortable places to sit. The staff worked fast, and the food came out quickly. All of the food on the menu was fresh and tasted great.
This is one of the best places to get sushi in Ann Arbor because the fish tastes fresh and subtle. If you don't like sushi, you can order other things that taste just as good. So, if you want Asian or Japanese food, you should definitely check out this place.
UMI SUSHI
$$ | (734) 222-0826 | WEBSITE
Umi Sushi is somewhat difficult to locate, but the effort is well worth it because the restaurant serves delectable dishes that will undoubtedly please. They provide some deliciously inventive dishes containing Spam, such as Korean military stew.
The sushi was of comparable quality and pricing. Some rolls were acceptable, while others were excellent. Their beverages were delicious and well presented.
The order size was smaller than what you would receive at other sushi restaurants. Still, you are also paying less for your sushi than elsewhere. Their customer support was exceptional.
Umi Sushi is also a fantastic restaurant for vegans and vegetarians who enjoy sushi. They offer a more incredible selection of vegetables, and the spicy mayonnaise is spicy.
Slurping Turtle
$$ | (734) 887-6868 | WEBSITE
View this post on Instagram
By fusing the culture of Japan with the lively personality of the cooks in the kitchen, Slurping Turtle gives traditional Japanese ramen and sushi dishes an innovative touch.
In Japanese tradition, the turtle signifies longevity and good fortune. The ramen was delicious, and they also sold their homemade noodles to-go. The pricing is slightly higher than other sushi and noodle shops in the downtown area.
Still, it is acceptable because the service and cuisine are superb. The service and personnel were both friendly and attentive. The fact that you can sit with other customers at a communal-style long table adds to the restaurant's uniqueness.
There are chairs with privacy, so there is no cause for concern. The restaurant is typically popular at night, so you may like to visit during the day.
KANBU Sushi Downtown
$$ | (734) 369-3272 | WEBSITE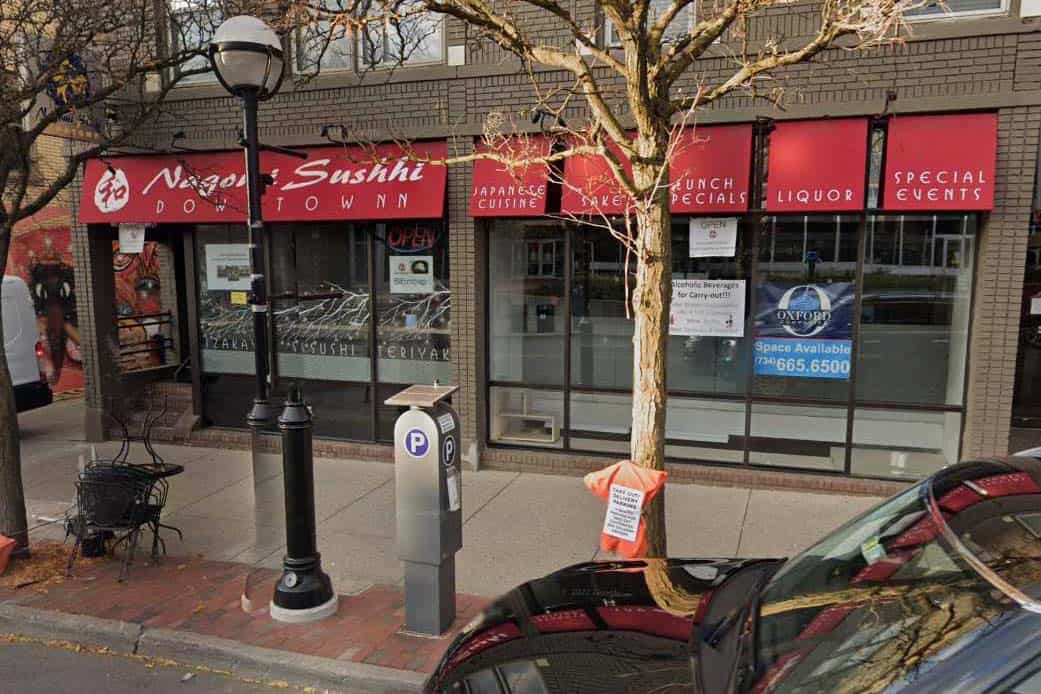 This cozy restaurant has fresh ingredients from the market, good food, and a friendly atmosphere. On the menu, you can choose from various dishes made in-house by a team of skilled chefs.
Kanbu's poke bowls closely resemble the authentic ones you'd find in Hawaii. The sushi was very fresh, and the rice was just the right temperature. They also have gluten-free items on their menu, so if you need something special, just tell the waiter.
The staff was friendly, the place felt warm and inviting, and there was plenty of room to sit down. If you want good sushi in downtown Ann Arbor, you should check out Kanbu. The service was good, and the people were accommodating and quick.
Mama Satto
$$ | (734) 213-3044 | WEBSITE
In the heart of downtown Ann Arbor, Mama Satto provides a blend of Japanese and Korean cuisines. Ramen, sushi rolls, and Japanese meals are the restaurant's specialties.
They offer an extensive menu, reasonable prices, an accessible location, and friendly service. The sushi tasted fresh, and the spicy mayonnaise was a fantastic accompaniment.
The rice is well cooked and beautifully formed. The service was faster than at most other stores. Mama Sotto also offers a selection of tasty Korean and Japanese noodle meals.
Nagomi Sushi and Korean BBQ
$$ | (734) 761-5800 | WEBSITE
View this post on Instagram
Nagomi Sushi and Korean BBQ offers an extensive Japanese and Korean cuisine menu at an affordable price. This restaurant is one of the few locations that serve both Korean wings and sushi.
Their sushi is truly extraordinarily fresh and tasty. The beach roll with salmon is the best. There are bundle selections and à la carte options for meats. The meats are well-marinated, quite tasty, and presented in generous servings.
Their renowned avocado bowl is excellent. It is the ideal combination of the smoothness of the fresh avocado and the heat of the tuna, the tang of the wasabi mayonnaise, and the crunch of the tempura bits. If you love Japanese and Korean food, Nagomi is the place to go.
Poke Poke – Sushi Unrolled
$$ | (734) 263-2155 | WEBSITE
View this post on Instagram
Poke-poke has the most delicious and fresh poke bowl in Ann Arbor. The restaurant was built on the principle that it is essential to incorporate fresh, nutrient-dense foods into one's diet while still satisfying one's taste buds.
Each item on the menu is delicious. Their sushi bowl is impressive and very satisfying. The protein options and the other alternatives were very fresh and tasty. The staff is courteous and efficient.
The ambiance of this place was perfect and very calming. You must also try their delicious miso soup and other customized bowls.
Plate Sushi & Chicken
$$ | (734) 369-6127 | WEBSITE
Plate Sushi and Chicken is an affordable sushi restaurant with a delightful ambiance. The servers are accommodating and patient. Their sushi was packed with toppings and piled high with seafood.
Their spicy udon was good, but the other dishes truly stood out as excellent. Their salmon bento box had a range of ingredients to choose from. If you have dietary concerns, you can inform them beforehand.
Not all items used in a dish are indicated on the menu. Overall, an excellent restaurant where you can taste the attention put into the dish.
Poke Fish Sushi
$$ | (734) 922-2207 | WEBSITE
Poke Fish Sushi is a fantastic restaurant serving Japanese cuisine such as sushi. They provide the greatest quantity of meals at a fair price. You may add additional toppings of seaweed salad or crab salad at no extra cost for the poke bowl.
You can also put green leafy herbs and vegetables in your poke bowls for crunch and nutrients. Absolutely delectable, incredibly fresh fish with beautiful garnishes.
This restaurant exclusively uses the freshest ingredients. Additionally, they provide excellent customer service; they greet guests at entry. Place my order in advance, especially on weekend evenings when it is typically rather busy.
Godaiko
$$ | (734) 930-2880 | WEBSITE
Godaiko Restaurant is a contemporary Japanese restaurant that serves popular Japanese foods such as sushi, ramen, yakisoba, sashimi, and tempura. The prices are pricier, but the portions are larger than usual for a sushi restaurant.
Both the service and the ingredients are of the highest quality. The atmosphere is clean and soothing, and the music is gentle. Every single person of the staff is incredibly polite and helpful.
They go above and beyond to assist customers. Whether you choose sushi, ramen, or udon, the amounts and quality are exceptional. If you can go at lunchtime, order the lunch special.
Ichiban Japanese Steakhouse Ann Arbor
$$ | (734) 975-0989 | WEBSITE
If you are craving Japanese cuisine, it is highly advised that you dine at Ichiban Restaurant. They serve Japanese cuisine that is beautiful, colorful, tasty, and possesses a traditional flavor.
The lunch package with sushi and salad was delicious. This is the place to go whether you're searching for fresh sushi or excellent hibachi. Their sushi is always fresh, and their salmon and scallops are soft and buttery.
Their hibachi chefs were highly charming and performed all the entertaining things that guests enjoyed watching. Whether you like to dine in or take out, the management always ensures that you receive the best service. A truly excellent sushi restaurant.
DKY Sushi
$$ | (734) 997-9197 | WEBSITE
DKY Sushi Japanese Cuisine offers a delightful Japanese dining experience. Each meal is meticulously prepared and artfully presented, with the freshest ingredients blended in ways that please both the eyes and the palate.
Favorites like the maguro or the California roll and more exotic offerings are prepared by skilled sushi chefs. Sushi and sashimi are outstanding, consistent, and fresh.
This is a classic sushi restaurant with delicious, fresh meals. Everyone is courteous, and the service is swift. Outstanding dinner experience!
Of Rice and Men
$$ | (734) 222-0202 | WEBSITE
Of Rice and Men provides delectable Asian-inspired cuisine with a modern twist, which defines the restaurant. The restaurant is an upscale, contemporary dining establishment with exceptional food and service.
The sushi rolls were delicious and of excellent caliber. Additionally, there are several vegetarian options. The atmosphere gives off a major city feel.
The decor is sophisticated and attractive, with subdued lighting emitting a pleasant orange glow. The restaurant is located in the "basement"; thus, reception is nearly nonexistent.
Summary
Sushi is one of the most popular Japanese foods that people enjoy eating. Many restaurants claim to provide the best taste and service, but it all comes down to personal preference.
The top 20 restaurants in Ann Arbor that serve the best sushi are listed above. We hope you find the list helpful in satisfying your sushi cravings.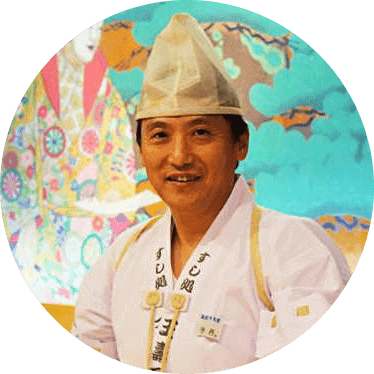 Hiroshi Nakamura, a Tokyo-born sushi chef turned US-based writer and critic, is the voice behind ichisushi.com, blending traditional sushi wisdom with modern insights.