Lobsters are commonly associated with fancy dinners in fine-dining restaurants. However, you can use this delectable seafood to prepare sushi at home.
It's a perfect combination of protein, carbs, and vegetables, making it a complete meal. Here are 22 lobster sushi recipes to help you get started.
What is lobster roll sushi?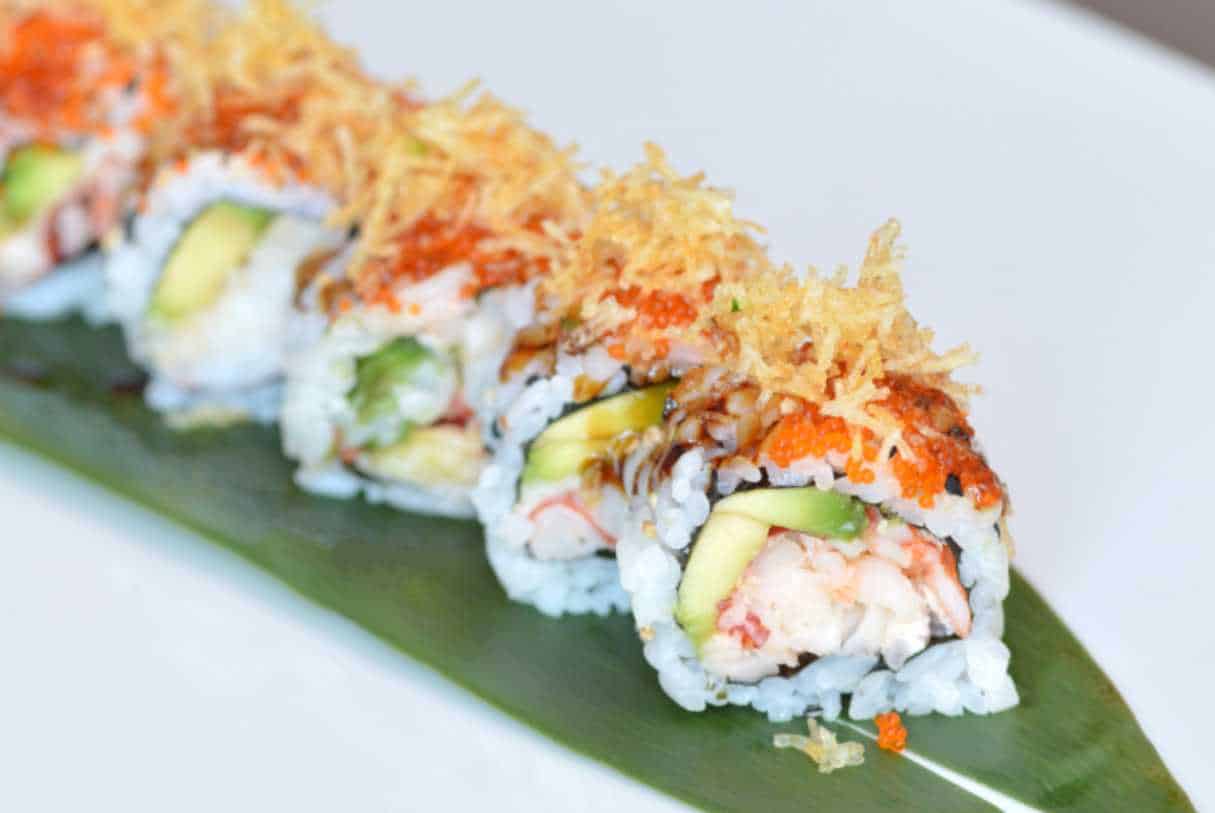 A lobster roll sushi is one of the tastiest and most decadent types of sushi. The main ingredients are lobster meat, sushi rice, cucumber, and avocado slices. The sauce will depend on what taste you're trying to achieve.
Some people use Japanese mayo, eel sauce, or Teriyaki sauce. Topping the sushi with masago or fish roe eggs, sesame seeds, pickled ginger, and chili flakes can make it more delicious and presentable.
You can purchase pre-cooked lobster meat from the market's seafood section. Another option is to buy a live one and process it yourself. It can be pretty tedious to boil and flake the lobster meat, but you can be sure of its freshness.
You may buy from reputable vendors who keep their lobster meat at ideal temperatures if it's too much hassle.
Sushi recipes often require raw seafood. However, cooked lobsters are the best when it comes to lobster rolls. Cooking them brings out a sweet and rich flavor. It also has a firmer texture that balances well with the other ingredients.
The usual wrappers for this recipe are either seaweed (nori) or soy paper. You can buy them at most Asian stores or in the International aisle of supermarkets.
They are also available online. On the other hand, the best price for the lobster sushi roll is sushi rice. It has a perfect sticky texture, making it easy to roll and shape.
If you're planning on making your first lobster sushi roll, it's best to prepare ahead of time. Check out the following tips to achieve an excellent dish. :
It's best to use Japanese, Persian, or baby cucumbers since they're crunchier.
Drain the lobster meat well to avoid having mushy and watery sushi.
You may use cling wrap, but a  bamboo mat can make rolling easier.
Now that you've learned some basics of this dish, it's time to try it! Choose from any of these recipes for a delightful lobster meal.
This lobster sushi roll recipe has a lower carbohydrate content making it an excellent keto meal. It's packed with flavor, vitamins, and minerals that are good for the body.
It utilizes a soy paper wrapper instead of the usual nori and langoustines or crawfish-sized lobsters for their sweet and delicate taste. This saltwater lobster blends well with the creamy avocado, delicious mango, and tasty masago.
2. Lobster Dynamite Sushi Roll
In this video, an experienced chef reveals how to make lobster dynamite sushi rolls. You'll learn how to cook and prepare fresh lobster like a pro.
As the title implies, this dish has a spicy kick that's a treat for your palate. It's balanced off with creamy Japanese mayo, tobiko, and crab sticks. The sushi roll is baked in the oven to bring out its delectable flavors.
People with celiac disease can't enjoy sushi in most sushi bars since the sauces have wheat or barley. This recipe is specially made for those with gluten sensitivities.
However, even those who can eat wheat will still find this delicious. It uses real lobster and crab meat instead of imitation versions, making it gluten-free. The recipe also calls for oyster sauce substitutes and gluten-free soy sauce.
4. Lobster Tower Roll
World-renowned top master sushi chef Hiroyuki Terada will walk you through making Lobster Tower Roll. In this video, you'll learn how to handle the lobster with respect before cooking it.
You'll also see how to flake the seafood effectively to maximize all bits and pieces. Chef Terada teaches how to roll the sushi so you can replicate it at home. The presentation will make your mouth water.
Try this creative lobster sushi roll recipe if you're having a sushi party or bringing a potluck dish. It blends sweet mangoes, cucumbers, and avocado with the delicious flavors of lobster meat.
Some white and black sesame seeds sprinkled on top make this a feast for the eyes. You may serve wasabi and soy sauce as a dipping sauce. However, this flavorful dish can stand on its own.
6. Lobster and Uni Sushi Roll
This video is another valuable tutorial from master sushi chef Hiroyuki Terada. You'll witness as he mixes lobster with uni. It's a glorious combination of sweet and savory flavors.
Chef Terada uses slipper lobster, a rare but delicious kind of lobster. You'll learn how to steam and flake the lobster properly to get all the meaty goodness. The sauce is made from uni, a Japanese delicacy known for its rich flavors.
This recipe is a colorful and mouthwatering appetizer or entree. It's easy to prepare and uses ingredients available in the market. The mixture of mayonnaise, honey, and chili powder gives it an explosion of flavors.
Meanwhile, the lobster, avocado, and asparagus provide joyful tastes and textures. The dipping sauce gives it a nice kick. Some pickled ginger, wasabi, and reduced-sodium soy sauce comprise the sauce.
8. Lobster Sushi Roll
Wouldn't it be nice to prepare a lobster roll from scratch? This recipe will teach you how to make this recipe from fresh lobsters. While some sushi recipes use raw lobster, this one recommends cooking it.
Steaming this seafood brings out all the flavors and improves its texture. It provides the correct steaming times for the lobster's weight so that you can do it perfectly at home.
Lobster sushi rolls may be one of the most expensive sushi to make. However, its deliciousness makes up for its cost. This lobster sushi roll recipe uses ¼ pounds of lobster meat which packs on the flavor.
The addition of carrots and cucumber gives it a level of freshness. Unlike the others, the lobster in this recipe is fried tempura-style, giving it an exciting crunchy texture.
10. Lobster Tempura Sushi Roll
If you're a Masterchef fan, you'll enjoy watching this video tutorial. Masterchef finalist Nick DiGiovanni teaches how to create lobster tempura sushi roll from scratch.
If you follow the instructions well, you'll be able to make a restaurant-quality dish. The video shows how to prepare and steam fresh lobsters. It also showcases how to fry them to make perfectly crisp tempura.
This recipe uses frozen lobster that you can buy from the supermarket. It's perfect for busy people who have no time to prepare lobster from scratch. It also includes avocado and cucumber for additional nutritional value and fresh flavors.
The recipe ends with applying sweet soy glaze on top of the roll. Garnishes such as wasabi paste, micro cilantro, and pickled ginger make it more appealing.
12. Lobster California Roll
The energetic Chef Saito teaches his viewers how to make Lobster California Roll. It's an addition to the several Japanese dishes that he teaches people to do at home.
The video is divided into chapters, so it's easy to go back to a specific part you've missed. It's a great way to master the recipe. All ingredients used are available in supermarkets or your local Asian store.
Las Vegas chef Chase Kojima shares this indulgent recipe reminiscent of Nobu's abundant offerings. This dish is sushi roll taken to a higher, more decadent level. It's made from Wagyu beef, Tasmanian lobster, figs, and avocado.
The sauce comes from eggs simmered for eight hours and seasoned with mirin, sake, and soy sauce. The showstopper for this recipe is the gold flakes added as a final touch.
14. Maine Lobster Sushi Roll
This recipe calls for Maine lobster as its primary ingredient. This lobster is a favorite among chefs for its large claws filled with meat. Maine's calm waters make this lobster more tender and sweeter than other crustaceans.
The video will teach you how to fry the lobster tempura-style. It's a tricky process, but you can make it perfect if you pay attention.
World-renowned chef Ming Tsai shares this creative lobster sushi recipe. He deep-fries fleshy lobster tails until it's perfectly golden. Then he prepares miso sauce to give the lobster and the salad a sweet and savory edge.
The salad made from enoki mushrooms and daikon sprouts perfectly matches the crunchy seafood. The recipe also shows how to make excellent sushi rice with mirin and rice wine vinegar.
16. Lobster Sushi Roll with Seared Salmon
This recipe is an exceptional combination of two well-loved seafood, lobster and salmon. The chef teaches how to make lobster into crunchy tempura. He'll also show how to sear and slice salmon fit for sushi.
The addition of masago, mayo, and scallions adds a deeper flavor to the dish. A drizzle of eel sauce makes it more delectable. You can make the sauce from scratch or purchase it from the supermarket.
Great food is all about a combination of textures and flavors. This dish perfectly combines the crunchy lobster tempura with the soft, sticky rice.
The recipe requires hard-boiled egg yolk, making it a protein-packed dish. It also teaches the readers to make a yummy dipping sauce from soy sauce, mirin, and sugar. A sprinkling of spring onions makes this dish visually appealing and tasty.
18. Whole Main Lobster Katsu in a Futomaki Roll
This video is another masterpiece from Chef Hiroyuki Terada. It starts with an entertaining trip to the market as he chooses the best Maine lobster.
This part allows you to learn the basics of choosing seafood for sushi. You'll also see how t make lobster katsu which you can eat on its own. The futomaki is quite huge so pay attention to rolling it without spilling the contents.
This detailed recipe uses unusual sushi ingredients such as corn and celery. Interestingly, it also uses a corn wrap, a welcome change from the usual nori wrapper.
You'll learn how to make the perfect rice to have a solid base for your sushi. The dipping sauce for this dish is a refreshing citrus soy sauce that balances the savory flavors of the lobster and the vegetables. It also adds tanginess.
20. Live Lobster Sushi Roll
There are many lobster sushi roll recipes on the internet. This video is among those that stand out because it teaches the proper technique on how to kill a lobster and prepare it for sushi humanely.
It shows how to season the roll with wasabi, so there's no need for a dipping sauce. It's also great to know how to slice the finished product to make it more visually appealing.
This recipe is like a seafood feast in one bite. The end product is a colorful combination of lobster, tuna, and salmon. A dollop of caviar and some lemon wedges accentuates the dish, making it more appetizing.
It's a decadent recipe perfect for special occasions and essential celebrations with family and friends. Wasabi, pickled ginger and soy sauce dipping sauce are great finishing touches.
22. Lobster Tempura Dragon Sushi Roll
This video tutorial is an indulgent take on a dragon sushi roll. The lobster meat, avocado, and Japanese sticky rice are arranged beautifully. The result is a very delicious dish that's restaurant-worthy.
Chef Hiroyuki Terada will teach you how to make it at home. If you carefully follow the steps, you'll be in sushi heaven in no time. As a bonus, you'll also learn to slice and cook Wagyu steak perfectly.
22 Best Lobster Roll Sushi Recipes
Making lobster roll sushi may be expensive, but it is ultimately rewarding. You can prepare restaurant-grade dishes at home using the 22 Lobster Roll Sushi recipes in this article.
You can buy frozen lobster meat from a reputable source. If you want to make them scratch, watch the videos that teach how to kill and prepare lobster humanely.
Directions
Select your favorite recipe.
Organize all the required ingredients.
Prep a Lobster Roll Sushi Recipe in 30 minutes or less!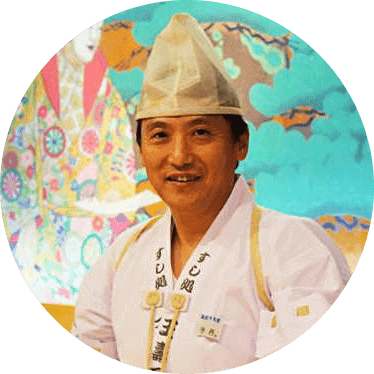 Hiroshi Nakamura, a Tokyo-born sushi chef turned US-based writer and critic, is the voice behind ichisushi.com, blending traditional sushi wisdom with modern insights.