When you hear the word Sushi, the first thing that will come to your mind is Japan. Japan is one of many Asian countries that can offer drool-worthy food cravings.
Though they have a lot to offer in their choices of dishes, Sushi is one of the most requested and most-loved dishes. If you want to learn how to prepare it by yourself, read through the 20 Kani Sushi Recipes after we understand what Kani Sushi is.
What is Kani Sushi?
Kani Sushi is one of the many Japanese sushi recipes you may encounter and will probably love once you have tasted it. The vinegar fermented rice is combined with authentic crab or crab sticks usually sold cooked.
What is Kani?
The term Kani means crab in Japanese. Kani is a processed crab stick made out of a pollock fish mixed with starch to imitate the crab meat while adding additional flavor until it tastes like an authentic crab. This is one of the most preferred sushi options for people who are not really fans of raw food.
What is Sushi?
Sushi is one of the staple Japanese dishes and is famous not only in Asian countries but also across the whole world. It is made of tiny bits of raw fish, usually fermented with vinegar and wrapped between the sushi rice and nori seaweed.
20 Kani Sushi Recipes
Have you ever wondered how to make some Kani Sushi? Try these 20 Kani Sushi recipes at your home together with your family over the weekend!
Baked mac and cheese? Baked mussels? These days, people love anything that is baked! One of them is the sushi bake that had started to demand, especially when the pandemic began to hit every country. People are learning different recipes.
If you love Japanese cuisine, you may want to try Sushi Bake. Sushi bake is so easy to do that even someone without cooking experience can nail this! All you need is a translucent glass casserole, sushi rice, Kani salad topping, and garnishes of your choice.
The first step is to make the rice layer and then add some California roll topping, a cheese layer, and some garnishes to finish it off. In just three easy steps, you now have your Sushi baked!
2. Kani Sushi Bake by Lian Lim
Payday but you have a lot of bills to pay, and you are left with a few hundred only? Do not worry! Of course, you must treat yourself occasionally, primarily since you have worked hard over the past weeks.
Treat yourself to your Japanese comfort food with this budget-friendly Kani Sushi bake by Lian Lim! Just follow the video tutorial! All you need are crab sticks, Japanese mayonnaise, wasabi paste, and white onions, and then mix these ingredients well.
Prepare the sushi rice and layer it onto the casserole, then spread out scrambled egg on top of it and the crab stick mixture and the mayo before putting it in the oven. Finish it off by sprinkling furikake! It is best paired with either wasabi paste or the nori seaweed sheet!
You can never go wrong with Asian dishes as most of them can be very flavorful and make anyone drool regardless of age. If you love Kani sushi, you may want to try this Tuna Kani Sushi Bake recipe by Home Foodie.
You only need a few ingredients like the sticky Japanese rice, cane vinegar, nori sheets cut into squares, sugar for additional sweetness, canned tuna, shredded Kani sticks, a mayo, and some quick melt cheese.
The steps are easy to follow as you only need to mix the ingredients and make some layers. Toppings include the cheese and nori sheets. Then voila, you now have your tuna Kani sushi bake.
4. Cheesy Salmon Kani by Cooking Satisfaction
Try out this Cheesy Salmon Kani Sushi bake tutorial by the Cooking Satisfaction. You can use this recipe for every family occasion or your start-up food business.
The steps are easy to follow, and the ingredients are easy to find as most of them are available in the local grocery stores or wet markets near you!
Ingredients include Japanese rice or Jasmine rice, sushi vinegar, sesame oil, Furikake, crab sticks, salmon, cream cheese, sour cream, Japanese mayo such as the Kewpie mayo, sriracha sauce, eggs, and some nori sheets.
You need to layer the sushi rice on a translucent casserole and sprinkle it with the Furikake. Then, create a salmon and crab stick mixture with the other seasonings before you layer it on the sushi rice. Bake it again, and voila, you now have your Cheesy Salmon Kani Sushi bake!
Sometimes, additional spice makes a dish more palatable. A little bit of spiciness makes it more exciting than usual. Spicy Kani Salad is perfect for people who love Japanese dishes and spicy food at the same time.
The hotness and spiciness make it oddly refreshing. This recipe will only take you more or less 10 minutes without even breaking your pocket when preparing the ingredients like the imitation carb, garnishes, or some dressing which includes sriracha, rice vinegar, mayonnaise, and some cucumber.
Just slice the ingredients according to your preference and mix them well. You can opt to add some fried tempura for additional crunch and texture to your Kani salad.
6. Crunchy Kani Sushi by We Bite PH
This Crunchy Kani Sushi is slightly different from your usual Kani Sushi due to its additional crunch! The steps are pretty much simple to follow. Preparation of some ingredients might take some time, but we are sure that the result will all be worth it!
Make sure to prepare the slice of cucumber and mango. Fry the thin strips of crab sticks, and then prepare the sauce. When all the ingredients and seasonings are ready, place them on the nori seaweed sheets, then start rolling!
Things will be easier when you have your bamboo mat roller, as it takes a lot of skills to roll it perfectly. Finish it off by adding the fried crab sticks to achieve the crunchiness!
A tiring work week deserves some comfort food. If you need to get some things off your mind, consider making a baked spicy tuna salmon Kani sushi not only for you but to be shared with your friends and family. This recipe is relatively easy to make.
You only need at least 150 grams of tuna, scallion, seaweed, mayonnaise, soy sauce, sriracha, chili sauce for spiciness, authentic Japanese sushi rice, Kani, cream cheese, and so much more.
The steps are easy to follow as you need to preheat the oven up to 350 degrees Fahrenheit while mixing all the ingredients well before placing it over the casserole or pan.
8. Mango Kani Salad by Lutong Bale
Always conscious of your health? Do not worry because you can still enjoy your favorite comfort food with this healthy Mango Kani Salad. You need some thin slices of carrots and cucumbers, some mango cubes, thin strips of crab sticks, and lettuce!
Make the Kani salad dressing by mixing Japanese mayonnaise, sesame oil, fresh lemon juice, soy sauce, salt, and pepper until you achieve your preferred taste.
Mix all the ingredients well in a mixing bowl, then do the plating, or you can make a roll with rice paper! Then voila, you can now enjoy your Mango Kani Salad!
One of the famous dishes frequently ordered by loyal customers in a sushi bar is the spicy crab roll, most commonly called the Kani Maki. If you love this dish, you do not have to spend so much ordering online or in your favorite Japanese restaurant and save up instead by making your signature Kani Maki sushi.
Try out this recipe as you only need an imitation crab, sushi rice and some seaweed, and some mayonnaise as a perfect addition to the recipe.
Apart from the recommended spices, you can also try out your selected herbs and spices until you meet your preferred taste. The steps are easy as you only need to roll the Sushi filled with spicy crab roll using a sushi bamboo mat to guide you.
10. Snow Sushi Roll by How Daily
Try out this Snow Sushi Roll homemade recipe by How Daily with your family as your bonding during your day off! You need sliced cucumbers and thin strips of crab sticks. Mix the crab sticks with Japanese mayo, lemon juice, and sriracha.
Then, you can now prepare the sushi rice by adding sushi vinegar. The rolling part will be an easy task to do if a rolling bamboo mat accompanies you.
Start placing the sushi rice on top of the nori seaweed sheet, and the same goes with the other ingredients, such as the cucumber. Make sure to follow this video tutorial to achieve the Snow Sushi Roll successfully!
Imitation crab is fish meat that has undergone a process that most people call to be crab sticks. This is the most common ingredient used for most Kani sushis, sushi rolls, and alike.
If you are fond of Japanese cuisine, then you may have wanted to try how to make your own Kanikama sushi nigiri. The steps are easy, and you only need a few ingredients such as sushi rice, a cup of water, sushi vinegar for additional seasoning, kanikama sticks, and some nori seaweeds.
The steps are pretty easy as you only need to cook the sushi rice and then shape it using your hand, or you can also opt to use a mold. Lastly, do not forget to wrap it with seaweed strips.
12. Baked Salmon-Kani Sushi by Shiela Marie's Kitchen
Is it your little brother's birthday next week? And his favorite dish is Kani Sushi? Do not worry because we have got you covered! Surprise him with Baked Salmon-Kani Sushi that his beloved big sister made!
Shiela Marie's kitchen recipe is relatively easy to follow, and you will not have difficulty sourcing the ingredients. Make thin strips of the crab sticks and cube slices of salmon fillet, then season it with sesame oil before baking it!
The next step is to put some sesame oil onto the rice you just cooked and mix it well until it absorbs the oil. Now, set the cooked salmon and crab sticks in the mixing bowl with Japanese mayo, salt, and pepper and thoroughly mix them.
Now you are almost done! Layer the sushi rice and sprinkle some Fukirake on top of it before putting another layer of the Kani mix. Voila! Do your plating as you wish to make it presentable, then voila! Your brother will definitely love the dish you prepared for his birthday!
Do you love Japanese cuisine, but you are tired of having the same recipe all the time? Try out this Kani Mushroom Sushi Bake for a twist! The ingredients are the usual ones like crab sticks, mayonnaise, sour cream, nori seaweed sheets, sushi rice, cream cheese, some seasoning and garnishes, and a lot more.
Of course, do not forget the shiitake mushrooms, as it is the highlight of this recipe! The steps are easy as you only need to mix the ingredients and start layering before baking it with at least 176 degrees Celcius oven heat temperature.
Here is the Special Kani Salad recipe by The Sushi World with Arnold to our fellow Kani sushi lovers out there. You need cucumber, carrots, lettuce, Japanese mayonnaise, and tobikko.
Make sure to cut the vegetables into super thin slices, put them all in a mixing bowl, add the Japanese Mayo and tobikko, and then mix them thoroughly! You use the lettuce as your main base for your plating!
Then, you are done! The steps are very easy to do, and you can have this recipe to bond with your kids! Just make sure to guide them when slicing the vegetables!
We have some Muslim brothers and sisters who also love Asian dishes such as Japanese cuisine, but there are still some diet restrictions. Thus, our friends can still enjoy their favorite Kani Mayo Sushi by making it halal.
The ingredients are pretty much the same, such as sushi rice, Japanese mayo, nori seaweed sheets, sushi seasoning, and the Kani crab stick. Just make sure that there is a halal logo when you buy the ingredients.
The steps are pretty much the same. You have to cook the rice and then mold it according to your preferred shape, but the oval is the usual shape most people do. Cook the crab sticks, slice them to bits, mix them with Japanese mayo, and then place them on the seaweed rice ball roll.
16. Spicy Crab Sushi Roll by MySushiDaddy
Some people love their food to be extra spicy! It is not common for Kani Sushis to be spicy, but you can have one by trying this Spicy Crab Sushi roll by MySushiDaddy.
The ingredients you need are spicy crab sticks, hot sauce, Japanese mayonnaise, white and black sesame seeds, and the nori seaweed sheets. Make sure to have your bamboo rolling mat to guide you with the roll!
The steps are easy as you only need to cut into thin strips the crab sticks and mix them with the dressing! Watch the recipe tutorial if you wonder how to achieve the crab roll! You will drool even while you are preparing this Spicy Crab Roll!
Satisfy your sushi obsession by learning this California Hungry Roll by Hungry Huy! The prices of the ingredients will not hurt your pocket, and besides, it is nice to learn how to prepare your favorite dish!
You need the cooked sushi rice, nori seaweed sheets, sesame seeds, crab sticks, Kewpie Japanese Mayo, sliced avocados, and cucumbers. Do not forget to include soy sauce, wasabi, and pickled ginger for your sidings.
Although the rolling part may become challenging, the steps are pretty easy, so a rolling bamboo mat makes the job easier to do. This is different from your usual Kani roll, as avocado and cucumber are also included in the recipe.
18. Kani Maki Roll by Consumer Live
Curious about how to make the traditional Kani Maki Sushi? Try out this recipe tutorial by Consumer Live. The steps are easy, and for you not to get overwhelmed, it is better to have all the ingredients and materials right in front of you.
All you need are the Japanese sushi rice, nori seaweed sheets, crab sticks, mango, and cucumber to make one big roll. After completing one big and long roll, you can start slicing each roll by dividing it into at least eight slices.
Then now, you are done! You can either have your friends and family taste it every occasion or consider putting up a business once you have mastered doing the sushi roll.
You love Sushi, but there may be some times that you get tired of it as it just tastes the same? Do not worry because you can try out this Purple Rice and Kani Maki to add some excitement as you prepare your comfort food!
It does not just get very colorful but becomes extra flavorful as well! You need to prepare the purple rice, some condiments to add flavor, nori seaweed sheets, and crab sticks as the staple ingredients.
You can also include additional fillings such as cucumber, carrots, mangos, and red pepper. Do not forget to prepare a sauce on the sides like the wasabi or Japanese soy sauce. The steps are easy, so you will definitely enjoy the fruit of your labor!
20. Japanese Kani Salad with Mango by Castro's Kitchen
Do you not have much time to prepare your meal for the following workday? Worry not, because you can try this Kani Salad with Mango recipe by Castro's World! You can purchase the ingredients either in a local grocery store near you or in the wet market.
All you need are the Kani crab sticks, cucumber, carrot, ripe mango, lettuce, lemon extract, sesame oil, Kewpie or any Japanese mayonnaise, and ground black pepper. Of course, it is not a Japanese dish if you forget the nori seaweed!
Cut the carrots, cucumber, and the Kani crab sticks into thin strips and mix them well with Kewpie. Then, lastly, work on your plating by using the lettuce as your main base, then place the mixed vegetables on top of it and the cubed ripe mangoes. Sprinkle some sliced nori seaweeds and ground pepper to finish it all off!
Summary
Though there are many more recipes that you can learn or you can also allow yourself to be creative, explore, and make a different recipe that best fits your taste.
You can use these 20 Kani Sushi Recipes anytime and for any occasion. We are sure that the people you love who will be given a rare chance to taste it will definitely approve of it!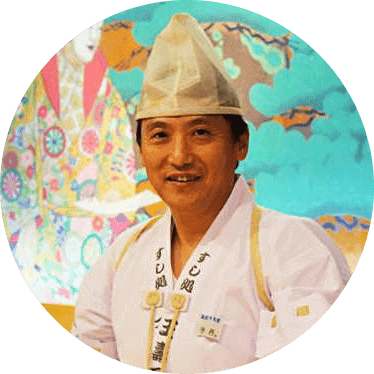 Hiroshi Nakamura, a Tokyo-born sushi chef turned US-based writer and critic, is the voice behind ichisushi.com, blending traditional sushi wisdom with modern insights.