Have you heard of the Caribbean's Dominican breakfast for champions? There's an extraordinary twist that combines Dominican breakfast with Japanese cuisine: Dominican Sushi.
If you're interested in making a few rolls for breakfast, you're lucky to be on the right page! We have 17  Dominican Sushi Recipes for you to try.
There are a lot of fusion cuisines out there, but you might think Dominican Sushi isn't something you see on a daily. So, let's start with the basics: what is Dominican Sushi?
What is Dominican Sushi?
The Dominicans have been making sushi for years and have added their flavor to it. The result is something truly unique and delicious. Dominican sushi is a delicious fusion of Japanese and Dominican cuisine.
Does that mean Dominican Sushi is made by Dominicans? Nope! Dominican Sushi is basically sushi made with a Dominican twist.
Dominican Sushi brings the flavors of the Caribbean sea: fresh, tropical, and delicious. Sushi may not be a Caribbean classic, but these Dominican Sushi Recipes come to play and level up the sushi game!
Dominican Sushi Recipes are usually served with rice, bananas, and beans. Plus, some people like incorporating chicken or beef, too.
This recipe combines the flavors of seafood with tropical fruits to create a fantastic meal that is sure to please your family and friends!
If you're looking for something different, then this is it! It is also a great way to get your kids to eat healthier dishes.
History
You're probably wondering, how did the flavors of the Caribbean's Dominican island and Japan fuse?
The Dominican Sushi craze started when Gadiel and Julissa of Pero Like made a video where they tried Platano sushi at MamaSushi, a Latin-Asian fusion restaurant, for the first time. Gadiel and Julissa are Pero Like's resident Dominicans.
Common Ingredients
The main ingredients in making Dominican Sushi are your sushi staples: sushi rice, fish, and dried seaweed or nori.
These ingredients are accompanied by a Dominican twist, with crispy salami, fried egg, white cheese, escabeche, plantain puree, and escabeche.
Plantain, or green banana, is among the most beloved foods in the Dominican Republic. That's why these Dominican Sushi recipes incorporate plantain in a fun, creative way – may it be in Caribbean sushi, Dominican sushi, or a Plantain Roll.
Benefits
Plantain is the most common ingredient in Dominican Sushi Recipes because it has many health benefits. These include the following:
Good source of fiber
Helps control weight
Rich in essential vitamins and minerals
Has antioxidants
Supports immune function
Improves mood and brain function
Protects the body from free radical change
17 Dominican Sushi Recipes To Try
Never be torn between two different cuisines with Japanese and Dominican gastronomy fusion. Here are 17 flavorsome Dominican Sushi Recipes for you to try at home:
Dominican Cooking is back with their Dominican recipes to satisfy your craving. This time, they made Piononos de Platanos Maduros, or ripe plantain rolls.
These rolls are a unique twist to traditional sushi because the recipe uses minced meat filling.
This recipe makes the perfect snack, and it's easy to make at home. This recipe uses minced beef, but if you want to make it a little different, try using chicken or pork plantain roll filling.
2. How to Make Sushi Dominican Style by With Hildris
Are you someone who likes to eat sushi but does not want any raw fish in their roll?
Check out With Hildris' How to Make Sushi Dominican Style video. This video will teach you how to make one of the most beloved sushi rolls at home: Dominican Sushi.
This recipe proves you can enjoy sushi even without raw fish! The recipe for sushi rice calls for water, rice vinegar, sugar, salt, and rice.
The other ingredients used in this video are sweet potatoes, roasted pepper, salami, nori, avocado, and cucumber. Plus, the most favorite ingredient: plantain!
If you're tired of the classic sushi roll, here's a new sushi dish: Caribbean Sushi Bowl!
The Yummy Muffin made a delicious recipe for Caribbean sushi, which uses coconut-flavored rice. Coconut milk, coconut water, and toasted coconut are mixed to make this. Can this recipe get even more tropical?
Mangos, sliced avocados, and jalapeno rings are layered on top of the sushi bowl to spice things up. Not only is this recipe yummy, but it's also visually appealing!
4. Travel Thirsty's Dominican Sushi and Pizza
Have your plantains ready and make this Dominican Sushi by Travel Thirsty! This recipe uses mashed plantains, sushi rice, nori, shrimp, and meat.
Plus, this video will show how you can work with all the ingredients and roll the Dominican Sushi perfectly.
This recipe makes many sushi rolls perfect for sharing. They are topped with teriyaki sauce or spicy mayo if you want to be a little more adventurous with your sushi.
And, of course, we recommend dipping your rolls in soy sauce for a tastier sushi experience!
Worldgrinds' Caribbean Sushi recipe is from Issuu's cookbook. This recipe is inspired by the islands in the Caribbean sea, one of which is the Dominican island. This recipe may not sound traditional, but it sure is fascinating!
The first step to making this recipe is to prepare the coconut rice pudding. Then, it is paired with a chocolate wrapper to act as your nori wrap. This unique Caribbean sushi brings a different take to the Dominican sushi recipes we know.
6. Dominican Sushi Recipe by Andy Mineo
This Dominican Sushi Recipe by Andy Mineo is an entertaining video where you'll see how to cook the best Dominican Sushi the fun way. Here, you'll be taught how to roll delicious sushi rice and layer all ingredients.
You need salami, sweet plantains, fried cheese, avocados, and dried seaweed for this recipe. This recipe uses a bottle of mayonnaise and ketchup available in grocery stores, so you do not have to make your mayonnaise dip.
For those who want a funny, lively, and entertaining video showing a Dominican Sushi Recipe, Andy Mineo's video is the right one for you!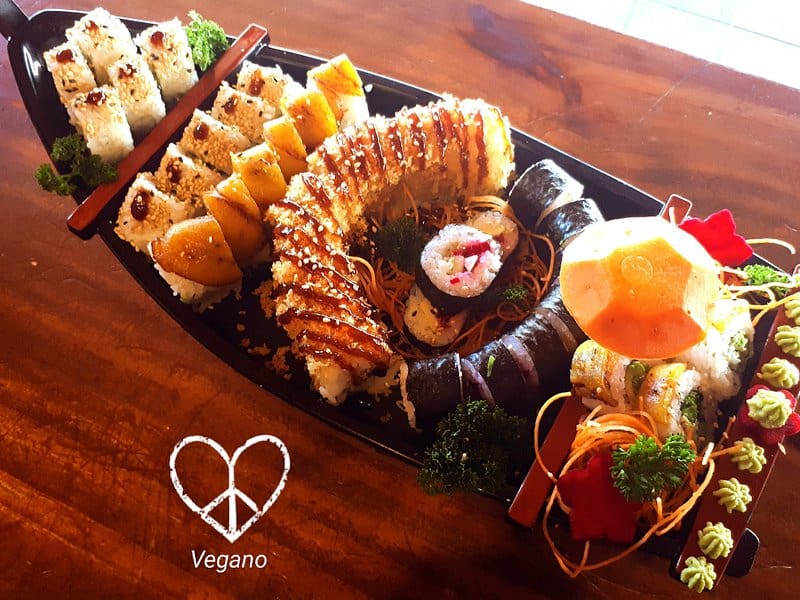 Plantain is undoubtedly one of the best ingredients of Dominican sushi. For this Sushi Caribeno recipe by Kikkoman Home Cooks, you need to use plantain as the main ingredient.
Then, you'll combine it with avocado, Japanese cucumber, sushi rice, nori, wasabi, and soy sauce.
By following this recipe, you get six to eight slices of the delectable Sushi Caribeno, perfect for a lunchtime snack or breakfast!
To make the rolls tastier, this recipe recommends dipping them in Kikkoman Soy Sauce. And, of course, you can also add wasabi if you like spicy sushi!
8. The Best Dominican Sushi Recipe by Richlyn Videos
Richlyn Videos' Channel shows how to make Dominican Sushi following the best Dominican Sushi recipes. This recipe calls for dried seaweed, sushi rice, salami, and sweet plantains.
If you want the fresh tastes of the sea, then you can add tempura to your roll. Adding tempura gives a powerful, tastier flavor, which will surely leave you craving more.
Food 52 has a mouthwatering Caribbean Rolls Recipe for you. This recipe makes jerked chicken slices filled with coconut rice, rolled in nori.
What makes this recipe even better is its mango-soya sauce, giving a hint of sweetness and extra flavor! Besides that, this recipe by Food 52 calls for chicken breasts, scotch bonnet chili, avocado, coconut oil, scallion, coconut milk, and more.
There is quite a list of ingredients for this recipe, but they make an excellent, delicious combination!
10. Plaintain Sushi by Bisou du Papillon
Plantain, plantain, and more plantain? Yes, we're bringing you more plantain sushi in our list of the best Dominican sushi recipes because this green banana is one of the most favorite foods in the Dominican Republic!
Besides plantain, this recipe by Bisou du Papillon calls for black pepper, hot pepper sauce, all-purpose seasoning, salt, sea peppers, tomato paste, rice vinegar, and sushi rice.
If you don't know how to prepare and season your rice, don't worry, this video will walk you through the steps to making delicious sushi rice.
11. Caribbean Sushi by Mademoiselle Day
Is anyone up for Caribbean Steak and Shrimp Sushi Roll? Check out Mademoiselle Day's Caribbean Sushi, an unmatched version of the Dominican Sushi.
This fusion sushi uses a sushi rolling kit, nori, strip steak, shrimp, avocado, rice, and black sesame seeds. Other than that, Dominican Republic's favorite fruit includes sweet plantains.
You won't get enough of these sweet bananas; They're included in almost all Dominican Sushi Recipes, and we aren't even complaining!
Are you looking for Dominican sushi for your kids? This Caribbean recipe by Chef Victoria Allman is the perfect recipe. This Banana Sushi recipe includes instructions to make healthy chocolate dipping sauce your kids will love.
To make banana sushi, you need Nutella, peanut butter, or almond butter to make it healthier.
To level up the recipe, you also need to prepare pistachios, almonds, toasted coconut, or chopped strawberries. Besides that, you can have coconut oil, vanilla, cocoa, and agave for the dip with you.
If you want to learn how to make Dominican Sushi quickly, check out Scroll World's Dominican Sushi Recipe by PrettyCrissX.
This recipe makes delicious Dominican sushi with plantain, sushi rice, spicy mayonnaise, and more combinations of delectable ingredients.
This video is quick and straightforward, but you'll learn a lot from it. Thanks to Scroll World's video, you'll see how to slice, fry, and roll Dominican Sushi perfectly.
15. Caribbean Sushi by Gustavo Markiewicz
Raise your hand if you love tropical flavors because this video by Gustavo Markiewicz might be the best choice out of all the Dominican Sushi Recipes for you!
This recipe is a commercial production for a traveler chef, and it demonstrates how you can make a quick and easy Caribbean sushi with your favorite ingredients.
These include mangoes and avocados, where you'll enjoy the sweet, tropical, and juicy tastes of the fruits combined.
16. How to Make Caribbean Sushi by Darrel Sukhdeo
Chef Ganesh made a video teaching sushi basics that every foodie should know. This video also tackles making Caribbean Sushi, a popular dish under the Dominican Sushi umbrella.
This recipe also features other types of sushi for everyone. These sushi meals include Vegan Sushi Roll, Zucchini, Dessert Sushi Roll, and Chickpeas.
16 Best Dominican Sushi Recipes
Think of when the flavors of the Dominican island and Japan marry. That's Dominican Sushi! Hence, with these 17 Dominican Sushi recipes, you won't be torn between two different cuisines.
You can have both flavors of the Caribbean and Asian gastronomy for breakfast. Even better is that these recipes are healthy, creative, and fun to make!
Directions
Select your favorite recipe.
Organize all the required ingredients.
Prep a Dominican Sushi Recipe in 30 minutes or less!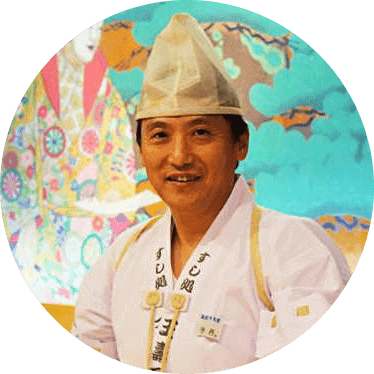 Hiroshi Nakamura, a Tokyo-born sushi chef turned US-based writer and critic, is the voice behind ichisushi.com, blending traditional sushi wisdom with modern insights.