We all know sushi is best for appetizers, quick lunches, starters, or simple snacks. But how often do we hear sushi turned into a dessert? In this guide, we will talk about the growing popularity of chocolate sushi.
Nowadays, chocolate sushi has been in a trend. It has been popular for both kids and adults alike. Because of its natural sweetness, people are more curious about it.
Do you like chocolate sushi? If you do, then keep on reading. Come along, and together, let's talk about chocolate sushi. And while we're at it, let's learn how to make these 17 best chocolate sushi recipes.
What is a Chocolate Sushi?
Chocolate sushi is a unique sushi dessert. Most often, people make chocolate sushi out of pure chocolate. But food explorers include fruity snacks like raspberries, strawberries, bananas, and pears.
No matter how you like your chocolate sushi, no one can deny that chocolate sushi is growing in popularity. Chocolate sushi recipes reinvent and recreate traditional sushi into something more, something sweet and creamy.
Does chocolate sushi spark your interest? If you're up for some sushi reinvention or want a simple treat or delightful dessert, this food is dedicated for you.
Here are the 17 best chocolate sushi recipes you can try in your kitchen.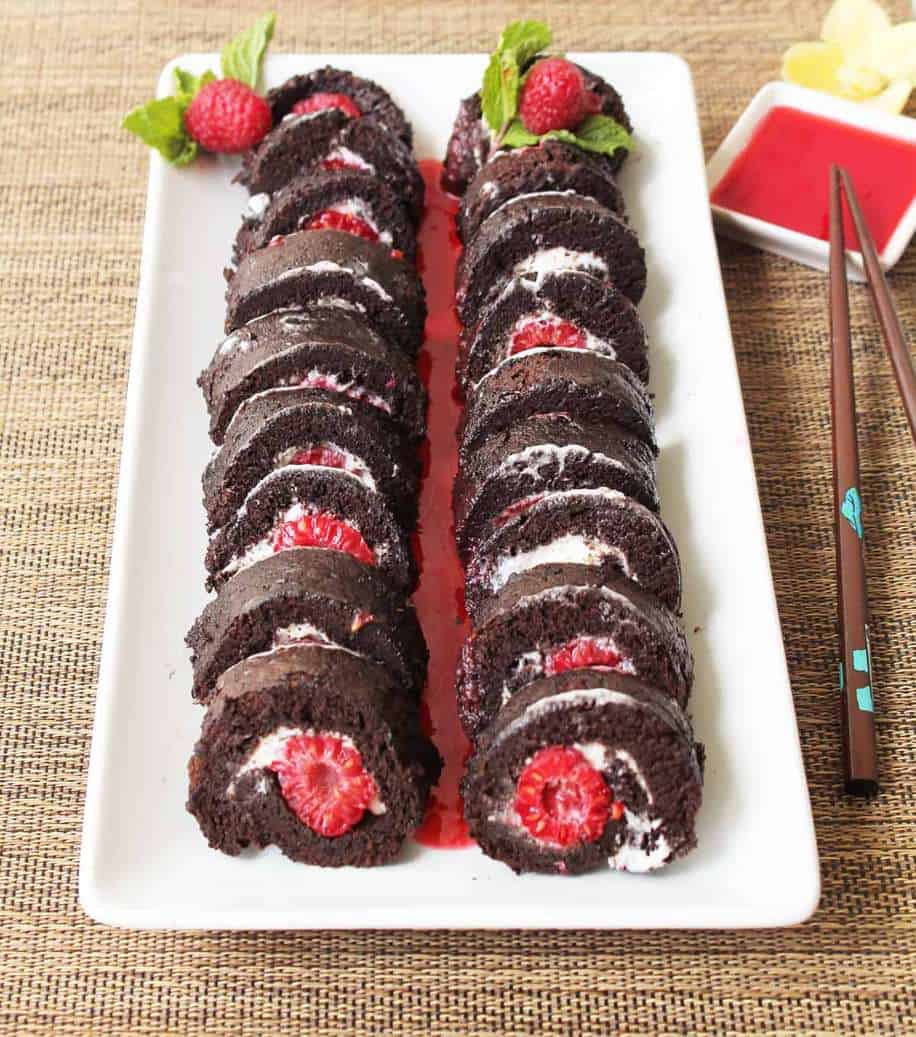 There are endless recipes for desserts that you can find out there. But there's nothing like this Chocolate Raspberry Sushi Roll. It is different from the ones we always have before.
This dessert is perfect for your next grand celebration, combining the crowd's favorites, chocolate, and raspberry. Whether for Christmas Party or Valentine's Day, Chocolate Raspberry Sushi Roll will take you and your guests on another level.
Check out this recipe, and you'll have the best time. We are super-duper sure that this dessert is a showstopper!
2. Chocolate Sushi Crepe Rolls
Are you looking for a snack to boost and spice up your tired mornings? Oh! You are lucky. Chocolate Sushi Crepe Rolls are one of the best things to look forward to whenever you get out of bed.
This chocolate sushi recipe brought to us by Scrummy will guide you in detail on how you can make a delightful snack. Roll favorite chocolates. Turn it into a satisfying sushi crepe roll!
You can make a little sweet treat with a few ingredients.
Cheers to another irresistible dessert that would surely fill your cravings! Pineapple Chocolate Sushi is a dessert made with chocolate, juicy Del Monte Pineapple, and sweet rice fillings.
This chocolate sushi recipe will make you realize that chocolate, pineapple, and cranberry would make an excellent combo. And trust us, this will exceed even your highest expectations for a snack.
With this engaging tutorial by Better Butter, you can easily make a mouthwatering dessert. Melt, slice, roll, and serve!
4. Oreo Chocolate Sushi
Of course, we all can relate those biscuits like Oreos paired with chocolate bars are mouthwatering. Is there anybody on earth who would not crave Oreo Chocolate Sushi? None!
All-In-One Creativity created a video that would make your life much easier. You all have to do is to separate Oreo fillings from the biscuit. Grind it into powder and mix it with milk. Then, voila! In no time, you can have your next favorite snack.
And another thing, this chocolate sushi recipe only uses two ingredients. Easy to make and affordable, put this recipe on your bucket list of must-try desserts.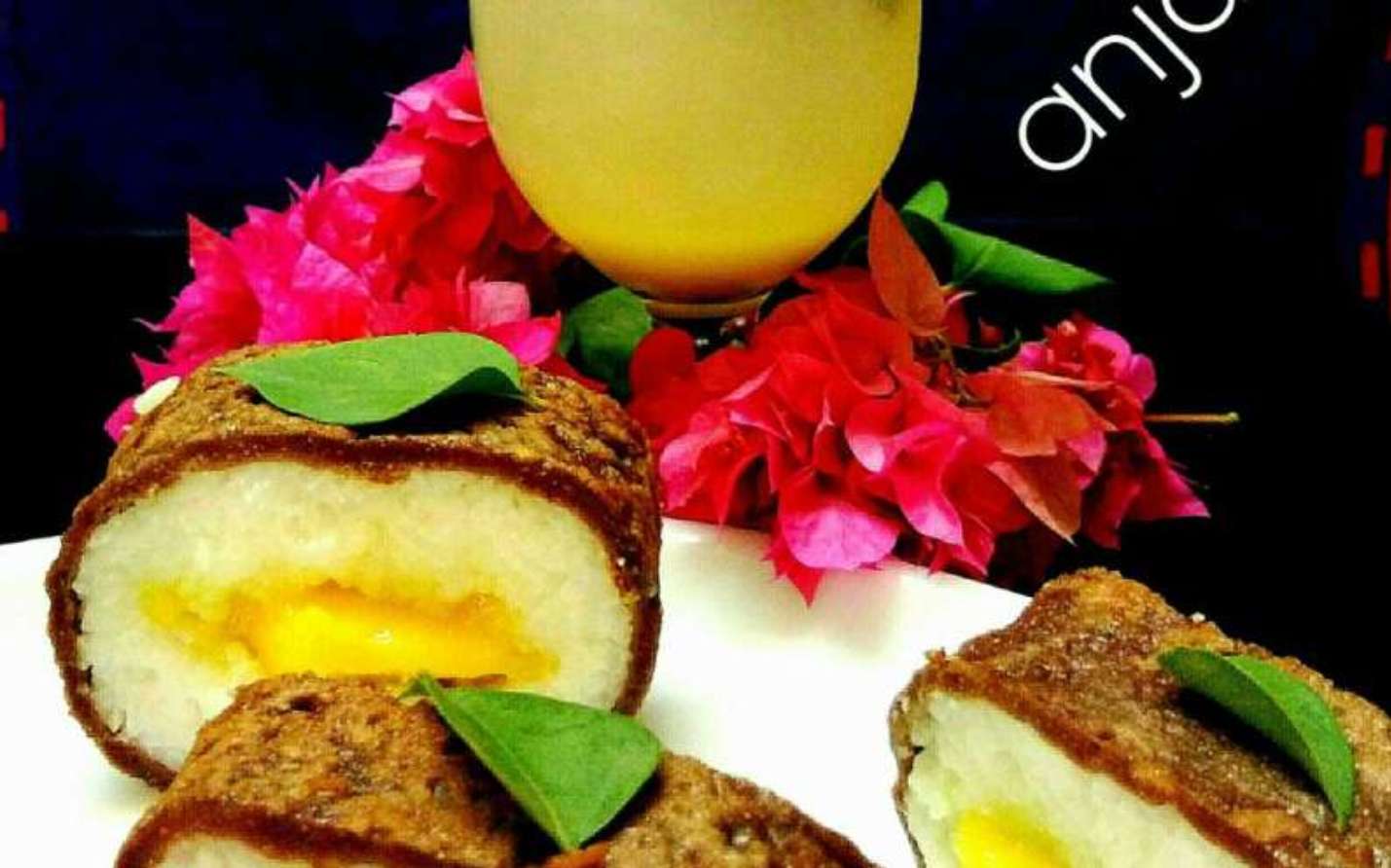 One of the crowd's favorites is none other than Chocolate and Mango Sushi Rolls. With an estimated preparation and cooking time of 1 hour, this chocolate sushi recipe would not take too much of your time. So, this is perfect for doing when you're busy or have too much to do at school or work.
You must prepare soaked rice, milk, sugar, cocoa powder, and mango. You can transform your chocolate and mango into a fantastic dessert sushi roll with a few ingredients.
Are you in a hurry and need to catch a train early in the morning? We assure you this one is a perfect dessert for your busy days.
6. Chocolate Rice Sushi Rolls
Here's another chocolate sushi recipe to make your kids join you in the kitchen. Chocolate Rice Sushi Rolls are a perfect treat for kids and adults after a long day of hustling in school and work.
We all need a break. And it's always wonderful to have your rest over something delightful, sweet, and tasty. Chocolate Rice Sushi Rolls are a blend of rice, crushed Oreo cookies, and cocoa powder.
Mixed, they would create a combo that the whole family would love and enjoy. To help you start making this yummy chocolate sushi treat, check out this video by Spekko Food Channel.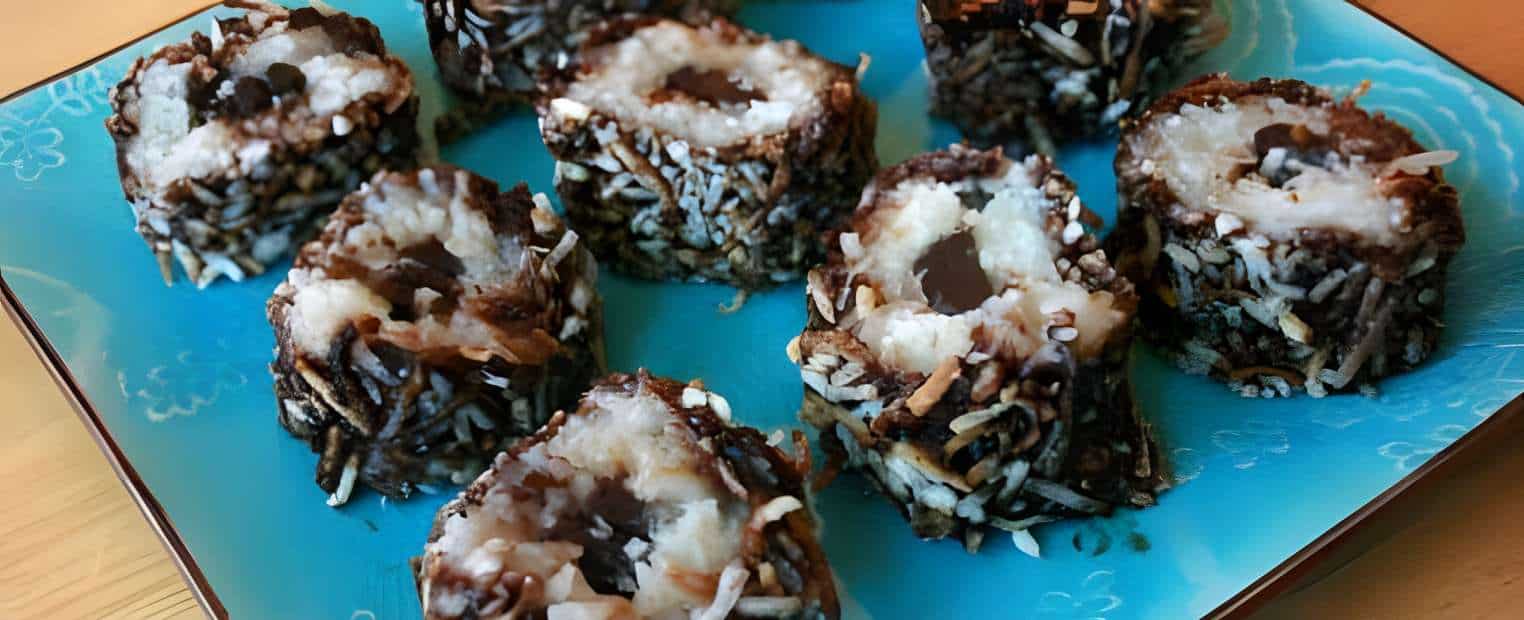 Every Valentine's Day would never be complete without the presence of chocolates. But why not turn your chocolate into something completely different but still enjoyable.
How2Heroes crafted a chocolate sushi recipe mixed with coconut would be a wonderful gift for your special someone. It can be for Valentine's Day or any other occasion you want to celebrate.
Did Coconut Chocolate Sushi Recipe spark your curiosity? Try this chocolate sushi recipe. And, of course, fill your kitchen with love!
8. Chocolate Banana Sushi
Chocolate Banana Sushi is chocolate fillings paired with your favorite banana fruity snacks. These cute snacks are incredible deserts for after-school or work activities. Plus, they would look fantastic on a party platter.
This DIY chocolate sushi recipe is addictive. It is not surprising if you find yourself craving more of these snacks. But if you're on a diet and do not want to consume too many calories, you can opt to use a bar of dark chocolate for this dessert.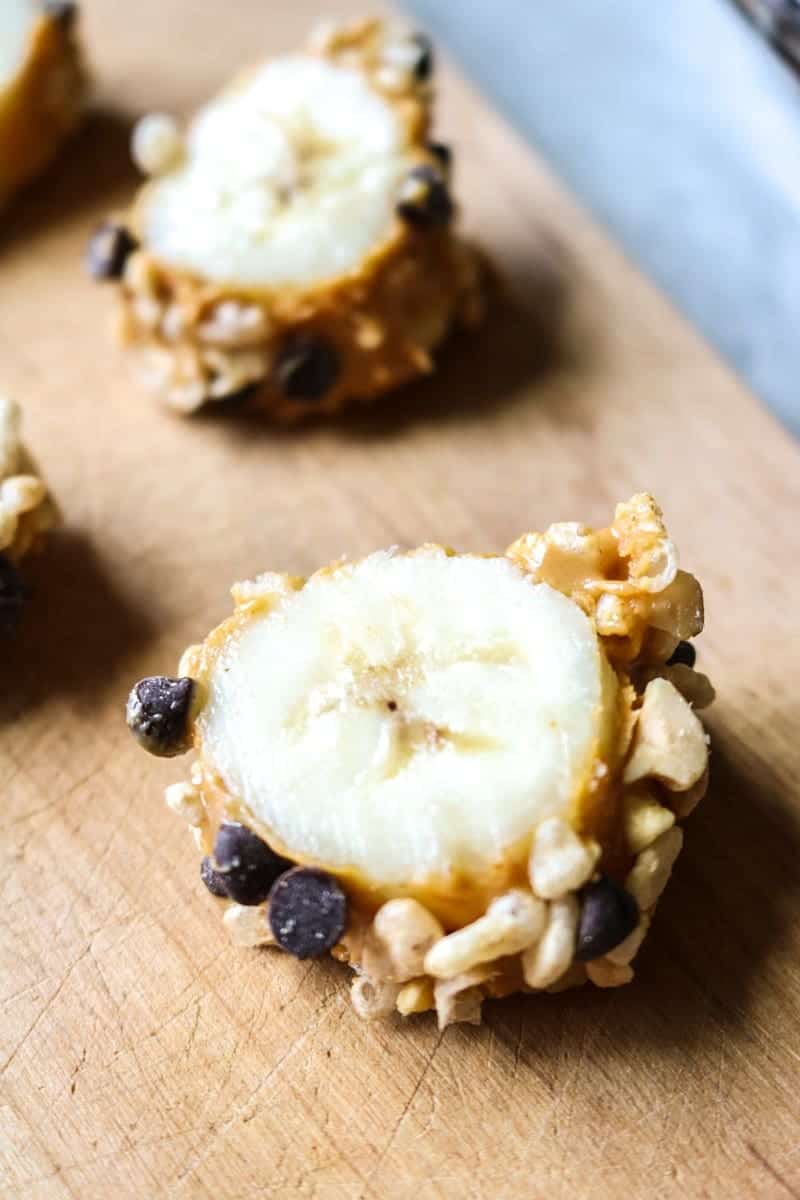 Raise your hand if you like exploring and trying something dynamic for their sushi. Next on our list of best chocolate sushi recipes is none other than a tasty play on sushi. Think of bananas coated with peanuts better and dipped in a crunchy coating.
Sounds fun, right? The primary ingredients for this recipe are chocolates, bananas, nut butter, and rice cereal. You can fill it with mini chocolate chips and nuts for toppings.
The next time you invite your friends to come over, let them try this Chocolate Peanut Butter Banana Sushi.
10. Sushi Roll Egg Banana Chocolate Sushi Dessert
Do you want to release your inner pastry chef skills? Then here's another chocolate sushi recipe that would bring you so much fun in making it. This flavorful sushi dessert is also known as Japanese Tamago Banana Chocolate Roll.
So, if you're on the hype for something creative, then there's no stopping you. Try this recipe the next time you're in the kitchen. Prepare some eggs: sugar, salt, banana, Nutella, and vinegar rice.
With this detailed video tutorial by Orange Food, it would be easy for you to create a unique sushi dessert.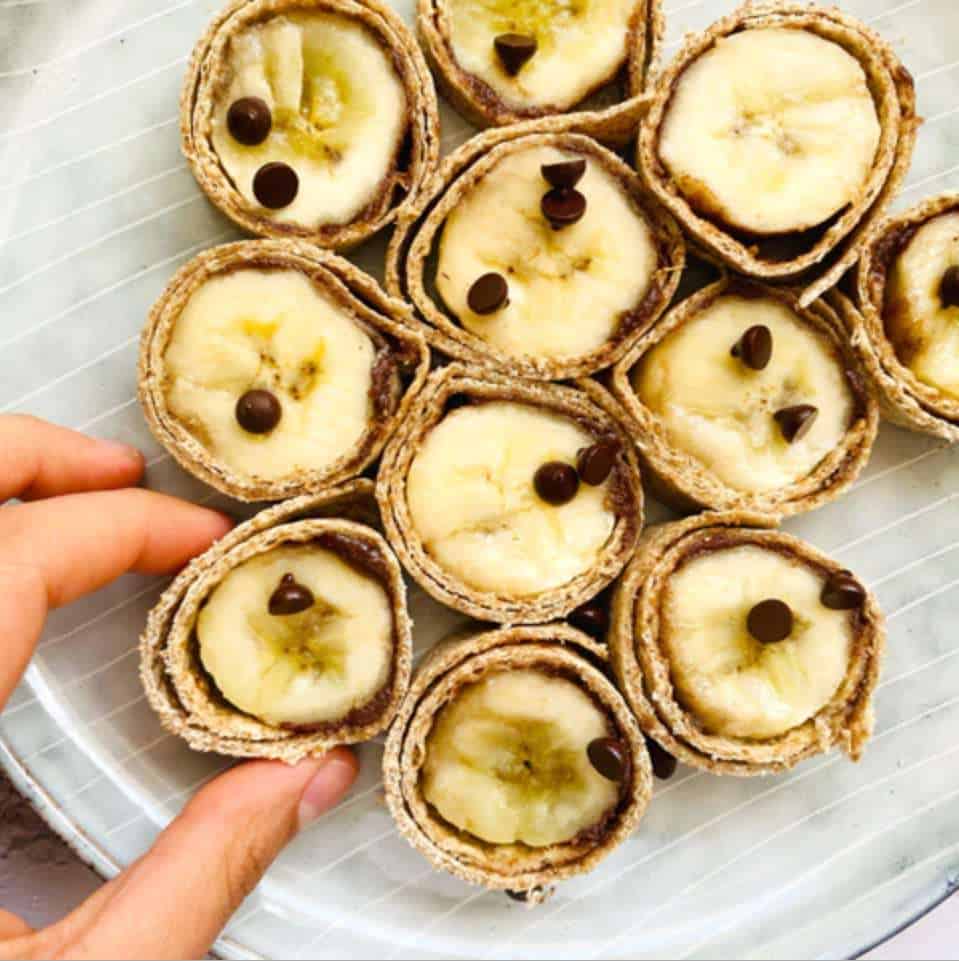 We all love chocolates. After all, chocolates make us happy. So why don't you try making double chocolate chip banana sushi? This sushi snack is perfect for you, whether you need additional energy or just time, or you have downtime.
You don't go to a pastry shop down the neighborhood when craving sweets. This chocolate sushi recipe got you! All you need is a wrap, chocolate chips, chocolate spread, and a banana.
Remember three easy steps. First, spread the chocolate all over the wrap lengthwise. After that, place the whole banana. And lastly, start rolling up your wrap tightly. Cut and serve!
It is no lie that chocolate and bananas are a good pair. Whether you want to create a banana cake or a split banana top with chocolate ice cream, these two favorites always go hand in hand.
So, another pair of chocolate and banana is up on our list. But here's a twist. Instead of the usual wrap, this chocolate sushi recipe uses a pancake for a change. Think of it as the seaweed or nori on the traditional sushi.
Altogether, these three prime ingredients would surprise you with how delicious your sushi dessert can be. Whether staying home or having a picnic, you can always bring this chocolate banana pancake sushi.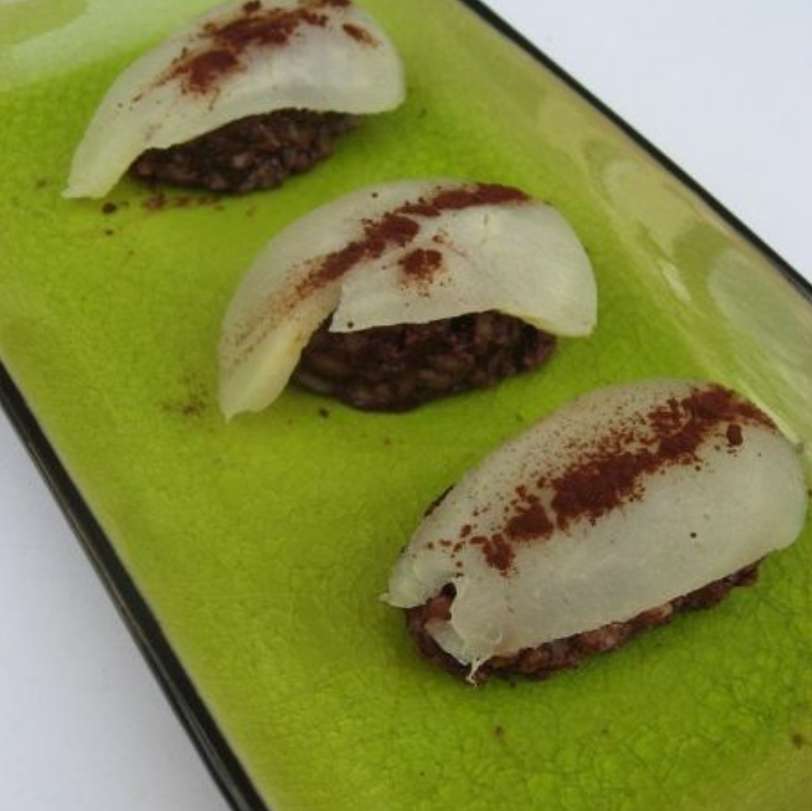 Are you wondering what fruity bites would you include on your next chocolate sushi? Then, worry no more! Here's another delightful fruit that can spice up the taste of chocolate sushi dessert. It's nothing but pear.
Pear is a juicy and sweet fruit. Combining this with chocolate would make you forget everything because of its aroma and taste. So, the next time you surf the web, check out this chocolate sushi recipe by Gourmandize UK-Ireland.
14. Chocolate Sushi Ganache & Rice Puff Treat
Chocolate Cacao brought you another unique sushi recipe that can be a great snack for you, your friends, and your loved ones. Imagine traditional sushi. In this recipe, the tuna would be the sweet chocolate ganache.
White cholates ganache would be the scallop. And the rice puffs would be the vinegared sushi. No matter how different from the conventional sushi recipe, this Chocolate Sushi Ganache & Rice Puff Treat would make a wonderful treat or gift.
Indeed, chocolate sushi would hike up your calories. But The Healthy Family and Home keep this in mind. They created a chocolate sushi recipe that can serve even those who are vegan and people on a strict food diet.
Gluten-free and vegan, this Chocolate Banana Sushi with Pistachios is perfect for those who are health conscious and monitor their calorie intake. This chocolate sushi dessert is easy to make, with a prep time of only ten minutes.
Also, this is dairy-free, soy-free, and has no refined sugar. So, if you're looking for a healthy dessert recipe, this food guide is for you.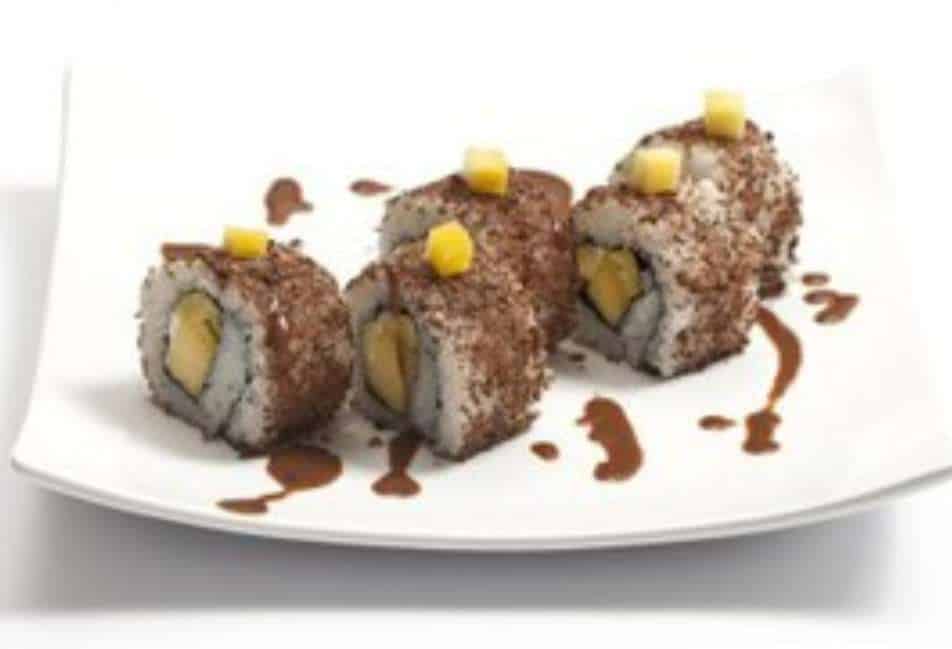 Now, here's a chocolate sushi recipe that is not a dessert. But as we all come to love, this traditional sushi recipe uses chocolates as one of the main ingredients.
You must prepare Blue Dragon Sushi rice, coconut milk, seaweed, mango, and chocolate when making this sushi recipe. Like conventional sushi, you need to have a bamboo mat.
This recipe may look different from the rest, but it's tasty and flavorful like the other. Are you looking for something that could spice up your traditional sushi? Why not try adding some chocolates?
17. Kitkat Chocolate Sushi
Have you ever tasted a bar of chocolate mixed with seaweed in this lifetime? Though it may sound weird, seaweed and chocolate go a long way when combined. Japanese Stuff Channel will teach you how to create your Kitkat Sushi in this chocolate sushi recipe.
Check out their video tutorial. You will find all the ingredients and steps needed for your future favorite quick bites.
Conclusion
All beautiful things come to an end. But here's the real point. Now, you've learned that you can recreate and reinvent sushi by adding the crowd's favorite: Chocolate! You can have chocolate anywhere and anytime you like by always keeping these 17 best chocolate sushi recipes in mind. Have fun!
17 Best Chocolate Sushi Recipes
Directions
Select your favorite recipe.
Organize all the required ingredients.
Prep a Chocolate Sushi in 30 minutes or less!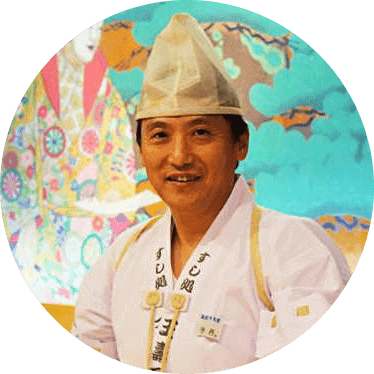 Hiroshi Nakamura, a Tokyo-born sushi chef turned US-based writer and critic, is the voice behind ichisushi.com, blending traditional sushi wisdom with modern insights.