Sushi is some of the best food out there when prepared correctly. When the fish is fresh and the rolls are presented artistically, it makes for an amazing dining experience.
Luckily, we've compiled a list of the best sushi places in Nashville so you can find the best place to eat.
Virago
$$$ | (615) 254-1902 | WEBSITE
View this post on Instagram
With phenomenal staff, this restaurant already ranks up there. Virago is considered one of the pioneers of the Nashville food scene, being the gold standard for Asian cuisine and sushi.
It has received national acclaim for its unique and creative sushi creations and sixties label sake list. Every year the restaurant is awarded "Best Sushi" in the "Best Interior Design."
Visitors find a special, unique dining experience when entering this restaurant. In fact, you won't find their creations anywhere else. From the menu to the decor to the service, it will be a night to remember.
Samurai Sushi
$$ | (615) 320-5438 | WEBSITE
This restaurant is a diamond in the rough. From the outside looking in, you would not expect to be standing outside one of the best sushi restaurants in Nashville but, in this case, looks can be deceiving.
Creative, delicious sushi rolls make up for the cramped environment. The staff is lovely and takes care of your every need quickly.
If you're looking for a restaurant that only serves sushi, then this is the place for you. The chef takes his specialty to a whole new level, creating artwork on every plate.
Osake Japanese and Sushi
$$ | (615) 340-0058 | WEBSITE
Guests come to this restaurant for the sushi despite the offerings of other Japanese foods. With fresh ingredients and average prices, you can't go wrong with choosing Osake.
Don't be turned off by the extremely humble exterior and underwhelming interior. Looks can be very deceiving as you will find that the food and service are extremely delightful.
O-Ku
$$$ | (629) 900-0021 | WEBSITE
O-Ku is one of a chain of restaurants but don't let that turn you away. The Nashville location is superb. With fresh sushi ingredients and excellent service, it will be a meal you won't soon forget.
It is a popular location so crowds are a potential problem. Regardless, this restaurant is worth the wait. Plan to go during the down times when it's not so busy if you don't want to wait.
Wild Wasabi
$$ | (615) 251-1441 | WEBSITE
A humble sushi place in downtown Nashville, Wild Wasabi doesn't skimp on the flavor or presentation. The sushi chefs are experts in their crafts, creating artwork with every roll.
The service is excellent and the food arrives quickly, making this an overall excellent experience. This is a sushi experience that you do not want to miss out on.
Nomzilla! Sushi Et Cetera
$$ | (615) 712-7409 | WEBSITE
View this post on Instagram
Looking for vegan options? Nomzilla has you covered. They go beyond your typical avocado roll and cucumber roll for options but have those if you want them. The creations will delight your palate.
The non-vegan options are also stellar with everything on the menu pleasing the taste buds. The restaurant is clean and has an excellent staff that will take care of your every need.
It is a popular location so be prepared for a little wait. However, it will be made worth your while.
Dear Sushi
$ | (615) 471-6851 | WEBSITE
Not located in the best area and its interior is still somewhat unfinished, Dear Sushi offers an excellent sushi experience for its diners.
The employees are wonderful and work quickly to take care of orders. While the prices are very competitive, they don't affect the quality of the food. The food is always fresh and delicious.
Ninki
$$ | (615) 386-0072 | WEBSITE
This restaurant has a very attentive waitstaff. You can even make it a family affair because they are excellent with children. You won't have to wait long once you are seated to be taken care of and your server won't forget about you.
The fish is always extremely fresh and very well presented. The sushi chefs take pride in their work and your plate will be gorgeous. Your overall dining experience will be amazing.
Sushi Train
$$ | (615) 353-8000 | WEBSITE
If you're looking for a place to have a quick bite or for a full sit-down meal, Sushi Train has you covered.
The sushi is served on a conveyor belt train around the table for a unique dining experience. With an all-you-can-eat option, heavy eaters are sure to leave satisfied.
The portions of fish in each of the rolls are large, making it worth the money which is already lower than most of the competition. This restaurant is an excellent choice for a budget-friendly, high-quality sushi experience.
I Love Sushi
$$ | (615) 988-2397 | WEBSITE
I Love Sushi was founded on a basic love for all things related to Japanese cuisine, especially sushi. All food served is fresh and created with high-quality ingredients. They offer diners a dedicated sushi team with over 40 years of combined experience.
The staff is friendly and accommodating. They will take care of your every need to make your experience as smooth as possible. The atmosphere is relaxing and enjoyable and outdoor dining is available.
Blue Sushi Sake Grill
$$ | (629) 226-2583 | WEBSITE
View this post on Instagram
A place for sushi experts and newcomers alike, Blue Sushi Sake Grill offers old favorites as well as new flavors. With a variety of traditional, creative, and vegan sushi available, there's something for everyone.
The drink menu is something of note as well. Featuring sake, cold beer, tea, signature cocktails, and wine, there's something to go with every dish.
This restaurant is also committed to sustainability. Its food is all sourced responsibly and it focuses on making people feel good about the Earth, the food, and the people they're sharing the experience with.
Rock n Roll Sushi
$$ | (615) 922-4711 | WEBSITE
View this post on Instagram
If you're looking for detail in your sushi, Rock n Roll Sushi has it going on. The owners take a lot of pride in their restaurant and it shows.
The food is fresh and the presentation is amazing. The details that go into the sushi rolls are phenomenal.
The atmosphere is very inviting and comfortable. The waitstaff is superb. They know how to take care of the customer from seating to serving. The whole experience is amazing.
Sriracha
$$ | (615) 915-1498 | WEBSITE
Featuring a family vibe that many small restaurants are missing these days, Sriracha will welcome you in as soon as you walk in the front door. The staff is exceptionally wonderful and very knowledgeable.
The sushi is large, making it a good value for the money. The fish is fresh and the presentation is great. Everything tastes amazing. You will not be disappointed in choosing this sushi restaurant.
Bite a Bit Thai & Sushi
$$ | (615) 600-5197 | WEBSITE
Bite a Bit Thai & Sushi is a place of sushi dreams. It is full of options for the sushi lover. Everything is made with fresh ingredients and the presentation is beautiful. Try one or several different rolls. You'll enjoy them all.
The atmosphere is great, too. With the option to sit outside on the deck, you can enjoy the fresh air along with your flavorful sushi roll. The expert wait staff will take care of your every need.
Big Bang Hibachi Grill & Sushi Nashville
$ | (615) 578-7777 | WEBSITE
An interesting setup, this restaurant is actually a food truck. Serving a full range of sushi, it does not disappoint. With carryout options only, diners will have to take their food and go. It is a very popular location so wait times can be high.
However, the food is worth it. Prices are decent compared to the amount and quality of food that you get. If you're looking for an interesting but tasty experience, give Big Bang Hibachi Grill & Sushi Nashville a try!
Sunda Nashville
$$$ | (615) 610-7566 | WEBSITE
View this post on Instagram
Hailed by some diners as the best sushi experience they have ever had, Sunda offers modernized dishes that retain the deep-rooted traditions of the original. If you have allergies, the restaurant takes the time to ask you at the table.
They also offer a gluten-free menu. Reservations are recommended for busy times or else you might be stuck waiting to get seated as it is a popular location.
Ginza
$$ | (615) 292-1168 | WEBSITE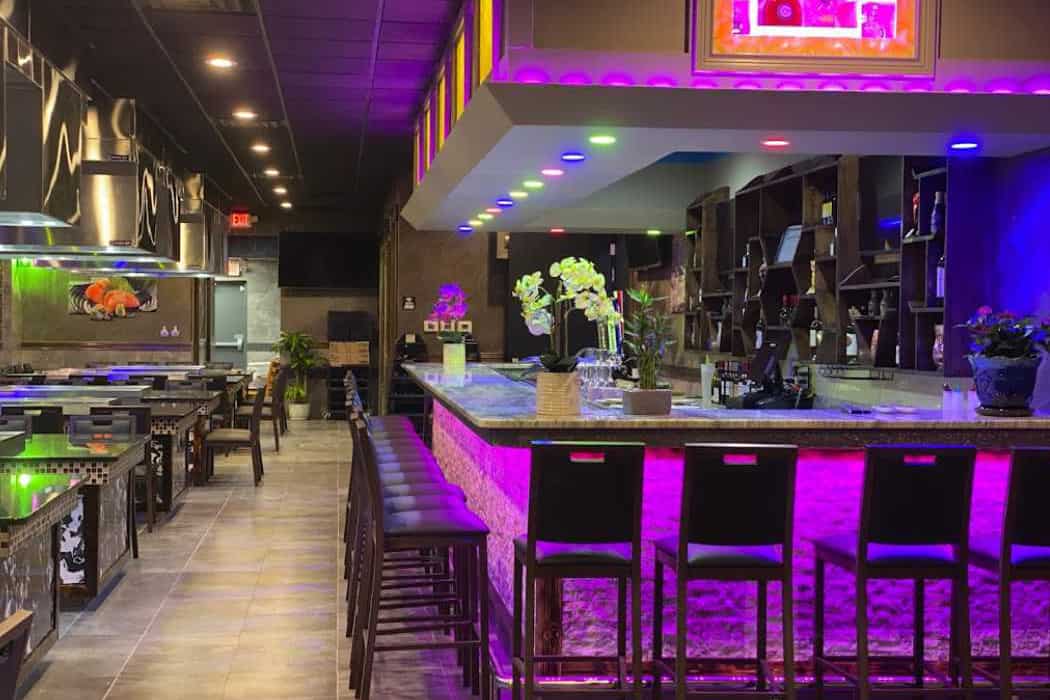 The interior of the restaurant is sumptuous. You'll forget where you are as soon as you enter. The sushi is worth the money. It's fresh and the servings are large. With gorgeous presentations, you'll be delighted with the visual artistry.
One of Nashville's best-kept secrets, you'll be sure to want to try Ginza. The expert staff will make your experience wonderful.
Midori
$$ | (615) 831-1203 | WEBSITE
A cute little restaurant, Midori offers diners a high-class sushi chef. He will alter sushi recipes to suit your liking. The sushi is extremely authentic and melts in your mouth.
Offering fresh, delectable food for over ten years, you don't want to skip the opportunity to eat here. The staff is warm and friendly. Family-owned and operated, you'll be able to see the care put into everything.
Sonobana
$$ | (615) 356-6600 | WEBSITE
View this post on Instagram
Extremely fresh fish make up your sushi at this restaurant. The flavors are amazing and the creations are very pleasing.
There is generally a wait to be seated but it is well worth it. Service, on the other hand, is prompt and efficient. You won't be left wondering where your food or drink is.
Koi Sushi and Thai
$$ | (615) 454-3538 | WEBSITE
Not what it seems from the outside, once you go in, you'll be pleasantly surprised. With a range of options, you'll have excellent choices for your sushi tastes. The fish is always fresh and the presentation is always superb.
The service is wonderful, too. The staff really know how to take care of the customers. Food is brought out quickly with little to no waiting. If you're looking for a quick lunch, this is the place to go.
Umami Asian Fusion
$$ | (615) 818-0750 | WEBSITE
One of Nashville's hidden gems, Umami Asian Fusion serves up some truly amazing sushi. Never without fresh fish, they have some awesome signature rolls. Experiment with some truly amazing flavors.
The staff is always there to take care of you. Warm and friendly, they know how to make you feel welcome every time you visit.
Final Thoughts
It's clear that when you want sushi, the options in Nashville are endless. From family-owned to commercial chains, perfection comes in many forms.
With fresh fish and excellent rice combined to make the perfect rolls, you can't go wrong with choosing one of the 21 best sushi places in Nashville.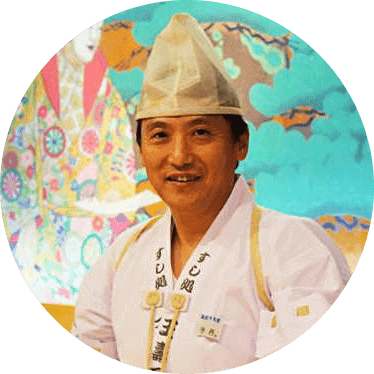 Hiroshi Nakamura, a Tokyo-born sushi chef turned US-based writer and critic, is the voice behind ichisushi.com, blending traditional sushi wisdom with modern insights.